The Perfect Plan - 1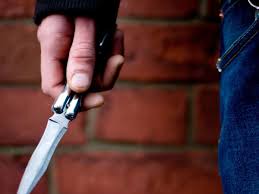 "Reagan…!" Amanda screamed desperately on the voice call, "He has attacked me again….! I am escaping in my car..! Please reach our second home fast…! I need to ….."She never saw it coming. She missed the sharp left, and her car drifted out of track. Before she could control, the car throttled ahead, and hit the side curb. Airborne for a second, her car overturned and rolled as it banged down hard on the road. Her vision slowly blurred, and before understanding anything, she blacked out.
Some days back, Reagan had got a call from an anonymous caller. "Your father is planning to keep all the wealth to himself. He'll never give all that he has earned to you..! Remember that…he never likes your girlfriend Stephanie…! He may finish her anytime..!" before Reagan could ask anything, the phone disconnected. This enraged Reagan. How could dad do this to me? In the subsequent days, Reagan kept receiving calls from this 'well-wisher' informing him how treacherous his dad was & how anything he could plot against his own son.
Regan's father, Mr. Jonathon 'John' Sawyer, a millionaire, also got calls from this guy, again telling him how his daughter will change. From signing contracts on her own to selling some property, the caller kept giving all the information which Amanda had kept as secret from him. These issues had already caused lots of arguments between him & Amanda, leading to fights & misunderstandings between them.
The same 'well-wisher' had also called Amanda, informing her against her dad. Amanda was active in her dad's business & was an equal partner in everything he owned. "Your dad will soon remove you from all the partnerships. Remember...he is afraid that you may progress ahead of him in business..! So be careful of him…!" Amanda at first ignored what the caller had said, but soon started seeing what the caller said was actually true. Jonathan started behaving rudely & arrogantly with her & eventually removing her attorney from many of his businesses, which eventually led to starting her own venture. Her separate business was doing quite well as compared to what her dad what doing & this also created a fuss between him & his daughter.
Reagan was in his room. After shower, he was checking his mails on laptop when his phone rang. Before receiving, he saw 4 missed calls from Amanda & a voice message. He answered the call first. "This is detective Thomas Finn. Your sister has suffered an accident. We request you to please reach the hospital immediately….." Reagan didn't hear any of the words said after that. The news was quiet shocking for him. Hurriedly he rushed to the hospital. As he reached there, the doctors told him she is critical & in coma. He called up his dad, Jonathon, & informed him about Amanda's health.
John couldn't bear the news. His beloved daughter was in the hospital struggling for her life. He hurriedly rushed into the hospital.
"I want her dead……!" The person called up the doctor he had specially appointed. "Do anything that you can…but see to it that she's out…! Don't make her awake from the coma…! I have appointed you to see to it that you finish my work more nicely….!"being sceptical, he fired at the doctor.
Both of them, Reagan & Mr. Jonathan, reached the hospital simultaneously. "I want her to be saved…!" Mr. Jonathan, still shivering from the shock, told the doctors present there, " Please see to it that she comes out of coma…!" pleading to the doctor, Mr. Jonathan said with wet eyes.
Reagan & Mr. Jonathan, both were present till late in the hospital. The cops along with detective Thomas Finn, were present at the hospital, to take her statement, but Amanda was still critical. The patrol team was searching every nook & corner of Mr. Jonathan's property , the concern being what made Amanda panic & run out of the house, referring to the voice call on Reagan's cell.
"Mr. Jonathan…I need you to come with me to your property. It's urgent. Reagan can stay here. We need to leave right now…." Thomas said as he finished a call. What's so urgent than my daughter? Mr. Jonathan thought as he left the hospital.
As they reached the property, the entire area was filled with police. Reporters were reporting LIVE news, as Jonathan was well known personality in the city. The whole area was sealed with yellow police tapes. As Jonathan exited his car, unable to understand what was going, a fleet of reporters dashed towards him, firing questions. They were brushed aside by the police.
Thomas took him straight in the corner where a hole was dug up in the ground. "Your daughter suffered an accident yesterday. We investigated as to what made her panic & run away in her car. We investigated the entire area for any evidences &…we've found something really shocking…" He pointed to a long black zipper bag kept on a long tray. As they approached towards it, Thomas signalled his assistant to open it. As it opened, a disturbing, rotting smell filled the air.
"We've found a dead body of a girl in your backyard, Sir..." Thomas said, pointing to the bag.
Jonathan couldn't believe what he was seeing. The body belonged to Stephanie, Reagan's girlfriend.
Who could have killed her? What was his purpose?
"You know her, right? Why was she here? Was there any misunderstandings between Reagan & her?" breaking his thoughts, Thomas asked.
"I never knew why she was here..! I don't even know what was wrong between her & my son…!" frustrated with all the events happening, Jonathan replied.
Meanwhile, in the hospital, Reagan dialled a number to call Dr. Eva, his girlfriend. "Eva….listen to me……Listen to me first.! I am at the hospital. Amanda's suffered an accident. I got a call from my dad…..I know….but ….I donno who killed her..! I had injected the drug in Stephanie's wine, but she died from a gun-shot…!!.....of course…someone murdered her..!! I wanted to kill her…but someone already killed her…!" as he spoke, he heard footsteps behind. "I'll call you later...gimme sometime…" he disconnected & turned to see his dad & the detective approaching.
"We have some queries related to the incident sir…" Thomas started questioning Jonathan "We know that you never liked her. You always abused her many times by calling her & even meeting her. Had you called her to meet in your property last night?" Thomas asked sternly. Jonathan shivered but answered back," I never called her to meet..! I never even know why she was here the last night.!" Jonathan was detained by the police for further questioning. As he sat down thinking, he got a call. It was a voice message from his personal assistant, Mr. Richards, "Hey Johnny, what's going on? We can't talk as you may be with the detective. I heard what happened. Sorry to hear 'bout Amanda. But who killed Stephanie? I mean, who could have done that? I know you under scanner for you never liked her. Anyways, I've arranged a lawyer for you. He'll be reaching the hospital shortly. In the meantime, you call me if you require anything."
"Why is she still alive?" The person again called up the doctor, "I want her dead….!"
"There's a security guard inside with here..!I can't do anything..! Give me time, I'll sort out something..!" the doctor replied.
"You better do that fast. If she gets up, she'll tell the damn detective everything….!"
Reagan called up Eva, his girlfriend, again after some time. Requesting her to use her contacts, he told her to somehow rob the autopsy reports of Stephanie, referring that he had made her pregnant.
"But what does it matter now? The police already know about your relationship with her."
"I know darling, but listen, we had together decided to give her ample doses of methamphetamine, which can cause the baby inside to die out. This eventually would have created infection in her womb, leading to her death." He paused to look around & made sure no one was listening. "I had been giving these doses to her quite often. They'll detect this in her blood & stomach, which I don't want. Listen…..grab away the reports, we'll manipulate them." He spoke a bit softer, "We'll frame dad in this…..saying that he shot Stephanie & killed her…!"
Eva agreed to this plan. She rushed for the hospital to execute her plan.
Detective Thomas was sitting in the lobby, engrossed in his thoughts. He remembered his mom in the mental asylum. There's was a nice, happy family. A sudden turn of events destroyed his entire family. His dad committed suicide. His mother couldn't bear it, & eventually lost her mind. His sister, Lisa, went into depression, suffering panic attacks & blackouts. His sister recovered slowly, but his mom eventually died, leaving him totally alone. The pain, the suffering, the agony everything flashed in front of him as tears rolled down his cheeks.
His cell phone vibrated, waking him up from his thoughts. It was from the rangers investigating the property. He answered it, "You've got anything?"
Jonathan, seated in one of the cabins in the hospital lobby heard footsteps approaching. The door opened & Thomas entered with two other men in uniform. He sat in front of Jonathan.
"What were you doing outside of your villa, yesterday night?"
"I never stepped out…! It was raining heavily….!" Irritated, Jonathan answered back.
Without replying, Thomas showed the call records of Jonathan in front. "Your call records suggest that you had called her yesterday night. You spoke with her for more than 30 minutes..! What was it….you were singing a lullaby for her…?" He produced a series of photographs. "These are of your SUV. You see the Spade, Shovel, Hoe & the steel rake? They all are gardening equipment belonging to you. We've found them dumped away in a trashcan down the city. Forensic reports say they show traces of soil belonging to your property." Thomas moved closer & raised his voice.
"Now are going to tell me how you murdered her, or you have a different story to tell…Mr Jonathan?"
TO BE CONTINUED…….
Content created and supplied by: Oloruntoba139 (via Opera News )
Opera News is a free to use platform and the views and opinions expressed herein are solely those of the author and do not represent, reflect or express the views of Opera News. Any/all written content and images displayed are provided by the blogger/author, appear herein as submitted by the blogger/author and are unedited by Opera News. Opera News does not consent to nor does it condone the posting of any content that violates the rights (including the copyrights) of any third party, nor content that may malign, inter alia, any religion, ethnic group, organization, gender, company, or individual. Opera News furthermore does not condone the use of our platform for the purposes encouraging/endorsing hate speech, violation of human rights and/or utterances of a defamatory nature. If the content contained herein violates any of your rights, including those of copyright, and/or violates any the above mentioned factors, you are requested to immediately notify us using via the following email address operanews-external(at)opera.com and/or report the article using the available reporting functionality built into our Platform See More