The flamboyant social media celebrity Ramon Olorunwa Abbas who is also known as Hushpuppi, was arrested in Dubai by the FBI with the help of the Dubai authorities on the 10th of June 2020, and extradited to the United States of America and was charged to court, in Chicago Illinois. Though he was remanded in one of the most secured prisons in the Chicago state (MCC) while awaiting his trial, however, Hushpuppi took the liberty of hiring a lawyer named Gal Pissetzky of the Pissetzky & Berliner law firm.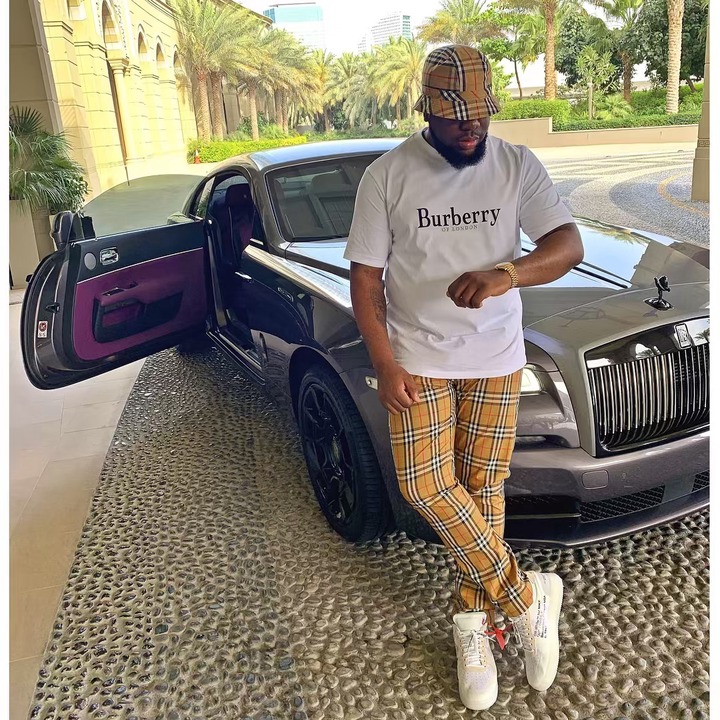 The authoritative news have it that Hushpuppi is set to be transferred to a California Court and as we gathered, in my opinion, the reason for his transfer from Chicago to California is basically because the US government feels hushpuppi may be receiving more aid in the Chicago state due to a fact that his girlfriend's uncle isn't too far from him. This is an eye opener for everyone to note that Hushpuppi may be having a higher advantage to be discharged and acquitted of all charges against him. Let's go through the reasons why below.
1. Why should the US government worry about Hushpuppi girlfriend's uncle if they truly have concrete evidence against the social media celebrity?
Answer: Hushpuppi is perceived to be non common criminal, unlike the many Nigerians who have been arrested by the FBI mostly at their point of entry into the United States. The United States prosecutors apparently did not do proper findings to know who Hushpuppi truly is else they must have known he had someone or more people in the United States that would definitely stand by him, this development has turned out to be a total turn off for the prosecutors, also noting Hushpuppi to be a citizen of St. Kitts and Nevis could add an advantage in his fight for freedom, who knows.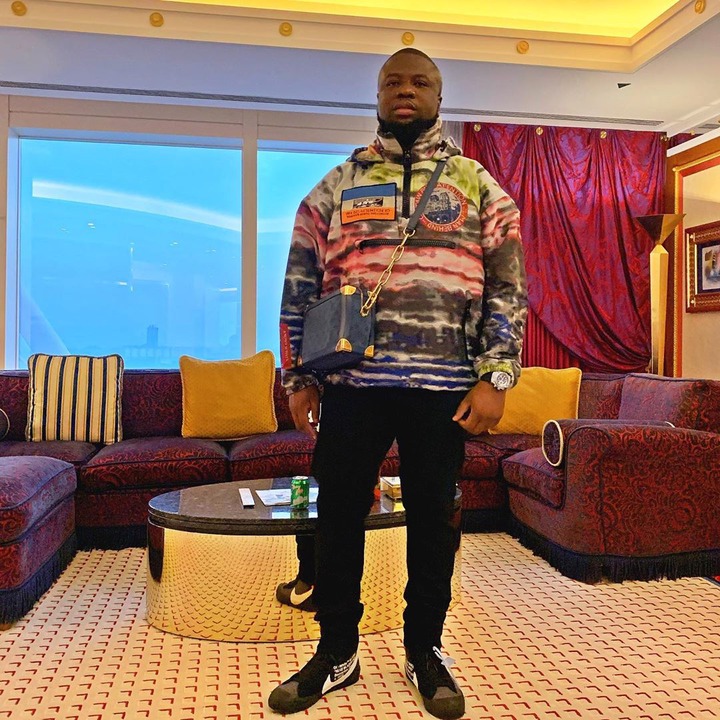 2. Do they mean to tell us that there are no harder criminals in the same prison where hushpuppi is being kept?
Answer: Definitely there are, but Hushpuppi must have been accessed and revealed to be of a more higher value to the United States government, therefore the US government are giving no room for a compromise of any sort, judging from the fact that his girlfriend's uncle and lawyer may be deeply rooted in the Chicago state.
3. Are all other inmates also transported from distant states?
Answer: Not necessarily so, Hushpuppi is the only highest valuable and notable suspected internet fraudster, to be ever captured by the FBI on grounds of participating in the Business Email Compromise scam (B.E.C).
4. Hushpuppi's lawyer Gal Pissetzky claimed that the FBI kidnapped the social media celebrity from his Dubai home without proper documentations filled. If this is actually true, then it can be used against the FBI in an unbiased courthouse, how?
Answer: If it is true, that no proper documentations were filled before the arrest and extradition was made, then just as Hushpuppi's lawyer claims, it could be perceived as kidnapping because it definitely concludes that the FBI lacked merit on carrying out investigations and not following proper extradition protocols, which could have definitely implicated and nailed the social media celebrity if he was to be tried for offences in Dubai by the Arab prosecutors according to their laws, but only on the ground of if he is actually found guilty.
5. It was made very clear that the US authorities do not want Hushpuppi close to his girlfriend's uncle, as they claimed he never visited them long before he was arrested and extradited into the US, but why?
Answer: The US authorities have a valid point here because if Hushpuppi had been visiting his the uncle more often, then the possibility of him being released to them on bail could have been very high, also his action by not frequently visiting the US has raised a huge indicator to the United States government that his interests in the United States are limited, this reason alone makes it clear that his girlfriend's uncle may not have an upper edge in defending him openly, since their ties are questionable.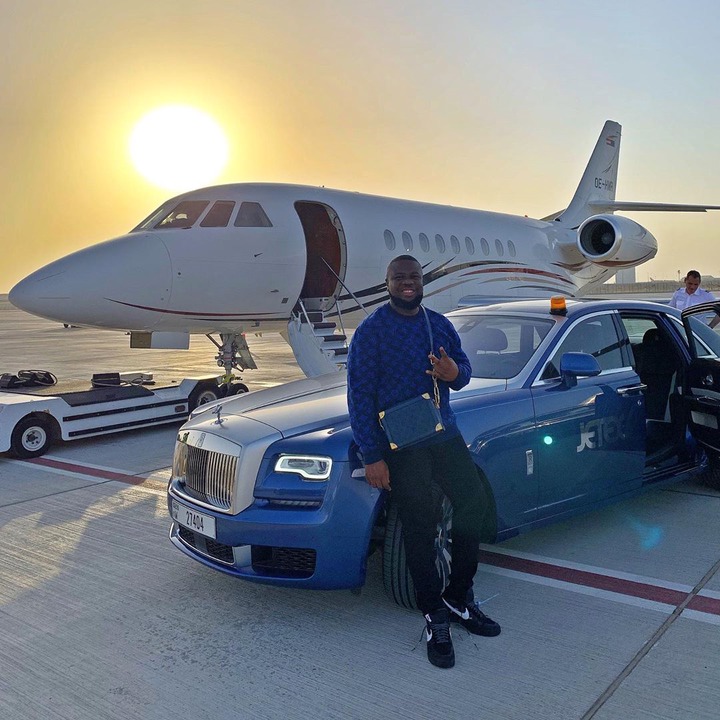 6. We all should know that the United States and the UAE do not have an existing extradition treaty, does this make hushpuppi's arrest and extradition illegal?
Answer: Yes it makes his arrest and extradition illegal by law, but only an experienced lawyer can argue such to achieve an aim of indicting the FBI for going against its ethics and code of conduct. Despite Hushpuppi being a Nigerian and a suspected fraudster, the case may still turn against the FBI operatives who carried out such operations, it's America and Rules are Rules.
7. Does the FBI truly have concrete evidence against the social media celebrity Ramon Olorunwa Abbas Hushpuppi for fraud?
Answer: In my opinion, no they don't, remember at the initial time Hushpuppi was arrested, it was revealed that so many incriminating items were found at (their) residence, this means not just him because of the word I highlighted in the bracket. According to the arrest reports, he was arrested alongside Mr. Woodberry and 10 other suspects, but the only allegation we keep hearing in the news is over Money laundering. This means it is highly possible that Hushpuppi wasn't found with personal effects that may be implicative, else it would have been stated clearly that he is being charged for fraud etc.
8. We all know that Hushpuppi was arrested and extradited to the United States alongside Mr. Woodberry, yet we have heard absolutely nothing about Mr. Woodberry, why is this so?
Answer: Mr. Woodberry may be the real gig, because if we remember it was revealed how he was tracked via fraudulent transactions which he took part in. As for me, Mr. Woodberry is the one answering to several cases of fraud and not hushpuppi as it would perfectly make sense to say Mr. Woodberry committed the series of fraud while Hushpuppi coordinated the receipt of funds as a money launderer. This being said, Mr. Woodberry may never be released until a ripe old age if he is convicted.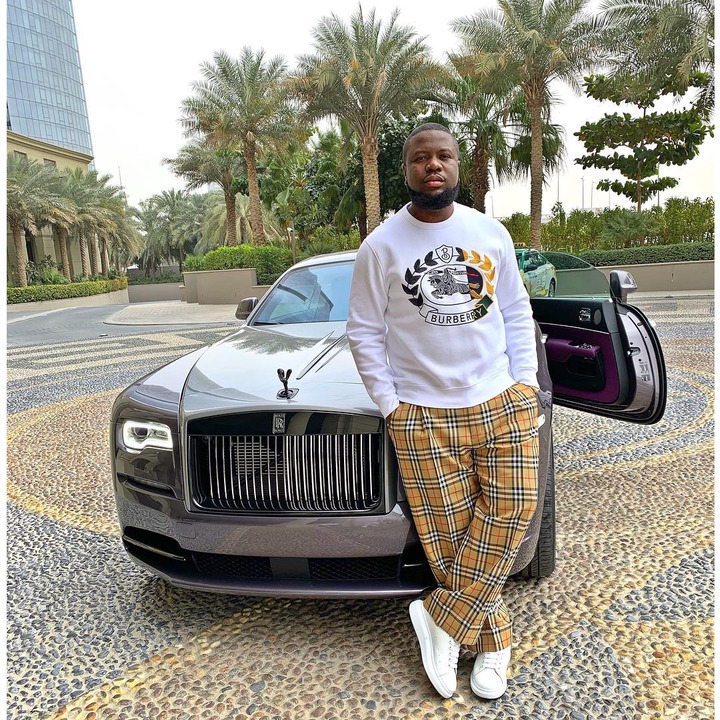 9. Why was hushpuppi's bail denied over a mere reason of him being a flight risk and having access to large sums of cash at his disposal to possibly flee?
Answer: For those who want Hushpuppi to be released this might be good news to you all, because this question makes it clear that their hold on Hushpuppi isn't strong if the conditions of him being granted bail are solely based on trust that he wouldn't take advantage of his huge cash and flee. It clears the air to note that he is not being perceived to be a threat to civilisation and not a capital offender.
10. Lastly, in my opinion, this is why and how hushpuppi would be discharged and acquitted by the United States attorneys?
Answer: He is being transferred to a court in California where he trial is to hold as we learnt, this could possibly be mainly to cut his ties with the few personalities who might be solemnly behind him in Chicago. It is also an indicator that a lot that we are not aware of may be going on in the United States over Hushpuppi's case. The decision to transfer him, in my opinion, could only mean he has all the advantages to win the FBI in Chicago and the prosecutors have realised it.
Remember that Chicago has a large number of blacks and most especially Nigerians.
Content created and supplied by: GlobalEvent&Safety (via Opera News )
Opera News is a free to use platform and the views and opinions expressed herein are solely those of the author and do not represent, reflect or express the views of Opera News. Any/all written content and images displayed are provided by the blogger/author, appear herein as submitted by the blogger/author and are unedited by Opera News. Opera News does not consent to nor does it condone the posting of any content that violates the rights (including the copyrights) of any third party, nor content that may malign, inter alia, any religion, ethnic group, organization, gender, company, or individual. Opera News furthermore does not condone the use of our platform for the purposes encouraging/endorsing hate speech, violation of human rights and/or utterances of a defamatory nature. If the content contained herein violates any of your rights, including those of copyright, and/or violates any the above mentioned factors, you are requested to immediately notify us using via the following email address operanews-external(at)opera.com and/or report the article using the available reporting functionality built into our Platform See More