The Nation Newspaper
APC reconciliation committee storms Ondo Rebirth of Alexis Sanchez at Inter Milan
Kidnapped ex-Taraba senator cries out to Ishaku for help
How Zidane made La Liga the priority
And Barca watched La Liga slipped away
324 evacuees from USA expected today – FG
Old rivals square up in FA cup at Wembley
Still on Bode Akindele's burial
Between Toyin Lawani and son
Dayo Amusa: It's better to be single than be in an abusive relationship
Rita Edochie's husband absent at daughter's wedding
Oba Akinruntan's low-key 70th birthday celebration
Sylvia Abdalla bows out
Simi says one-month-old daughter deserves proceeds from 'Duduke'
Here's why Yinka Davies slowed down long before turning 50
Osinbajo's romantic side
Osita Iheme: Nollywood has changed since I played kid character
Dekunle Fuji: I lost my memories for many years in US
Dreamworks eyes Nigerian market
I only got N500 for killing my boss, says Ibadan serial killer
Police arrest personal assistant over murder of Gokada CEO
My life in ruins, says man who lost wife, 3 kids in auto crash
NDDC: I was pressured to spend N10b as Christmas 'palliatives' — Nunieh
Relief package scandal rocks IDP camps
Ondo 2020: Oke threatens court action as APC insists on indirect primary
Edo: How far can smaller parties go?
Braimoh's death, a loss to Kosofe, says Agunsoye
Ondo poll: Direct primaries is suitable, says Adojutelegan
Olafeso: 'I won't step down for Ajayi'
Eagles goalkeeper Uzoho joins APOEL on permanent basis
NDIC proposes stiff penalties for directors of failed banks
Nigeria loses $3b to gold smuggling
WTO: Okonjo-Iweala thanks Buhari, NASS, ECOWAS for support
Inflation increased by 12.56 percent in June – NBS
Ten useful things 'Google Search' can do for you
Jaiz Bank pays shareholders N884m maiden dividends
Man docked for illegal possession of 80 army uniforms
Punch News
Akpabio hijacked NDDC forensic audit ordered by Buhari – Ex-MD, Nunieh
NAF opens investigation into Arotile's death, two suspects held
I did plastic surgeries to enhance my flat buttocks –Cossy Ojiakor
Auntie made me drink 'toilet water', burnt my private parts with lighter — Kaduna girl, 14, allegedly tortured by deaconess
Two US astronauts return home on SpaceX Aug 2
Former Man Utd forward Dawson dies at 80
Forget revenge talk against Man Utd, Lampard tells Chelsea
Bollywood star Aishwarya Bachchan, daughter moved to isolation centre
US Congressman, John Lewis, dies at 80
29 artistes gather online today for Ibidunni Ighodalo @40
COVID-19: 324 Nigerians to return home from US
Factory worker kills mate over N13m, steals N2.2m from account
Senate will decide on 774,000 jobs Tuesday –Abaribe
Senate seeks four-month ban for VIPs flouting airport protocols
I'd given up on love until I found my soul mate –Rosemary Afuwape
How I lost my memory when I got to USA –Dekunle Fuji
National Assembly commission replaces clerk, Sani-Omolori, others
Though in prison for two years, I still want to end up a famous footballer — Freed 14-year-old who mistakenly pushed Osun landlord to death for fighting with dad over rent
Three policemen chasing hoodlums drown in Oyo.
Woman allegedly commits suicide after fighting with husband
Family seeks help for seven-year-old girl with twisted neck
Abandoned twins found dead in Calabar dustbin
I received N500, food for killing six persons — Ibadan suspect
Troops kill kidnap kingpin, rescue 32 hostages in Benue
Policeman accused of harassing people with service pistol
Tanker accident causes gridlock along Lagos-Ibadan Expressway.
Ekiti PDP crisis: Fayose-backed exco wins as court dismisses pro-Olujimi's suit
Gov Poll: Few days to primary, Ondo APC still in turbulence
APC lawmaker under fire for abusing Buhari
NASS gets new clerks as commission retires Sani-Omolori
Edo election: 35 parties collapse structure, support Obaseki
Ondo primary: Aspirants don't dictate to party —Yahaya Bello
NIWA, LASWA issue new guidelines to boat operators
Nigeria's inflation rises to 12.56%, food prices surge
Downstream oil sector needs favourable policies — FBNQuest
Operators move to halt building collapses nationwide
FG inaugurates WTO campaign team for Okonjo-Iweala
Former Man Utd forward Dawson dies at 80
Unpaid salaries: Our families are suffering, laments Ilechukwu.
Factory worker kills mate over N13m, steals
I returned purse to show that most Nigerians aren't criminals —Japan-based Nigerian who returned lost purse stuffed with money
Despite having two undergraduate daughters, I wasn't discouraged –Oleghibe-Moore, UNILAG PGDE student with distinction
Court summons Malami, Emefiele, others over national theatre handover
Corruption: PDP raises concerns over integrity of Magu's probe
Why we recruited vigilantes to flush herdsmen out of our forest –Oseme, Delta council chairman
My late husband's intelligence endeared him to me –Bamgbose, Society of Women Accountants of Nigeria chair
COVID-19: Early pregnancies, marriages, female dropouts looming, says NPC
COVID-19: Umahi suspends five aides for not wearing face masks
Ekiti postpones church, mosque reopening until Aug 14
Obasanjo condoles with Kukah over mother's death
Nigeria, 24 countries to face hunger in coming months – UN report
COVID-19: Nigeria, four other countries to decide new WASSCE date
Operators move to halt building collapses nationwide
Music gives me joy –Elmina
Some Actors borrow cars from dealers to impress people –Yetunde Bakare
Family seeks help for seven-year-old girl with twisted neck
Vanguard News
NDDC SAGA: Akpabio has failed us, N'Delta stakeholders tell Buhari
20 years after war, Itsekiri, Ijaw unite
FG's House of Commotion: Acrimony lingers among top govt officials
Restructure Nigeria to 54 provinces, six states – Gen. Momah
Anti-Banditry: Troops kill seven armed bandits, arrest six, recover 30 motorcycles & Rustled Cattle
Google to overhaul Gmail, as competition with Microsoft heats up.
At least 23 bodies found in mass grave close to police base in Mexico
Russia, China out to undermine US election, says Biden.
ONDO 2020: I'm ready to apologise to those I offended ― Akeredolu
US authorities move to seize ex Gambian dictator's mansion
How kidnappers burried three victims alive in Rivers forest
Coronavirus: 324 stranded Nigerians depart US for Abuja
Oyo to consider people with HIV for employment
NAF graduates another set of six instructor pilots at 401 Flying Training School, Kaduna
Alleged sexual harassment: Akpabio threatens to sue ex-NDDC MD, Nunieh
PROTESTS: Malian PM apologises for "excesses" by security forces
Airforce begins investigation into Flying Officer Arotile's death, detains two persons in Kaduna
Arteta opens up on FA Cup chances, as Arsenal take on Man City
Mourinho says Spurs must be realistic in their transfer plans
Ten injured as suspected political thugs disrupt SDP meeting in Ondo
Killers bury 3 victims alive in Ogoniland
Job hazard: Lagos govt insures street sweepers
Lagos discharges 42 COVID-19 patients, including 10 foreigners
COVID-19: NUPENG begs ExxonMobile, SPDC, others to protect Nigerian jobs
Nigeria records 600 new COVID-19 cases, as world figures hit 14.2m
PDF holds 1st Non-Oil Exporters Dialogue to rescue economy from COVID-19 impact
Ghana says 2,000 health workers infected by coronavirus
COVID-19: Edo discharges 51 more patients, records two new deaths as confirmed cases reach 1,874
COVID-19: FG to review decision on school resumption ― Nwajiuba
How new inventions can fight spread of coronavirus indoors.
I beheaded my friend because of N13m in his account — Suspect.
Akinyele killings: 50-yr-old herbalist gives me N500 anytime I kill my victims
Restructure Nigeria to 54 provinces, six states - Gen. Momah
Banditry: Zamfara offers cows for guns to halt attacks
Magus responds to allegations point by point
Thisday News
Hand over Nunieh to Police Now, Rivers CP Tells Wike
COVID-19: WAEC Bows to Nigeria, Shifts Examination
Dangote's $2bn Fertiliser Plant Commences Operation February
National Assembly Commission Sacks Clerk, Appoints Top Management Staff
NDDC Probe: House Summons Akpabio, as Nunieh Testifies.
35 Parties Collapse Structures for Obaseki as APC Alleges Gratification
Troops Rescue 34 Kidnap Victims in Benue
Gov Sule Vows to Tackle Crimes over Maku's Nephew, Niece Killings.
We'll Adopt Indirect Primary to Elect Ondo Guber Candidate, Says Yahaya...
Governor Wike, A True Rivers Patriot
Anambra Police Clamp Down on Illegal COVID-19 Task Force for Extortion
Gov Sule Vows to Tackle Crimes over Maku's Nephew, Niece Killings
ICT Firm Unveils Mobile Phone Point of Sales Innovation
New Amber Energy Drink Gains Traction in Nigerian Market
21st Century Unveils e-Collaboration Platform to Support SMEs
Range Rover Sport Gains new Tech, Engines for 21 Model Year
Toyota Unveils Bolder, More Stylish, Safer Camry
Politics of Land and the Airforce in Enugu
FG's Reform Activities and Economic Liberalisation
Sun News
I don't believe in marriage –Seun Kuti, musician
PDP yet to zone 2023 presidency –Abaribe, Senate minority leader
2023 presidency won't solve Igbo problems –Achike Udenwa
APC: How Tinubu, el-Rufai, Oshiomhole power play will shape 2023 presidency –Buba Galadima
NDDC probe: Reps summon Akpabio, issues fresh order on Pondei
Edo guber: 35 political parties endorse Obaski's re-election
Ondo Guber: No going back on indirect primary –Gov Bello
Tragedy in Ore as 18 perish in road crash
3 die in road accident in Niger — Police
Evacuation: 324 more Nigerians depart U.S. for Abuja.
FG hands over Abia erosion site to contractor
Third Mainland Bridge: Alternative routes ready, says LASG
COVID-19: Nigeria records 600 new cases, caseload increases to 35,454.
Imo: Court adjourns suit seeking Gov. Uzodimma's removal to July 20
Gold mining: Nigeria to generate $500m annually, 250,000 jobs –Buhari
NLC, ULC settle crisis as Ajaero emerges new Deputy President
Onitsha market moves to avoid shutdown over COVID-19 protocols
BOFIA: NDIC boss calls for harmonisation of roles with CBN
CBN financial intervention not favourable to Muslims, says NSCIA
Peoples Daily News
Breaking: NASC appoints Amos Olatunji Ag. Clerk
APC to adopt indirect primary for Ondo guber ' Yahaya Bello says
Over 15 million children under 5 to face acute malnutrition in 2020 in West, Central Africa
Troops rescue 34 kidnapped victims, arrest suspects, recover arms, ammunition in Benue
Tribune News
Third Mainland Bridge: Alternative routes ready, says LASG
Evacuation: 324 more Nigerians depart U.S for Abuja
National Theatre concessioning: Court summons CBN, Malami, Lai Mohammed over N1.26 trillion claim
NDDC N80bn probe: How billions were spent on questionable contracts 'Witnesses
Daily Independent News
Abdulrazak Hints At School Reopening, Promises Succour For Private Schools
COVID-19: 324 More Nigerians Depart U.S. For Abuja
COVID-19: Plateau Chief Of Staff Tests Negative
The Herald News
DSTV Employee Sacked After Daddy Freeze Rant on IG
Basketmouth Reacts To Bishop Oyedepo's Statement On Tithing
Defamation: Akpabio threatens legal action against Nunieh
Full Text: Magu's point-by-point defence of allegations against him
Daily Trust News
3 die in road accident in Niger — Police
Trump's White House moves Bush, Clinton portraits to disused room
Water Board, KEDCO trade blames as water scarcity bites harder in Kano
Unending fights among Buhari's appointees
COVID-19: UN predicts acute child malnutrition in 2020
Schools get deadline to meet reopening guidelines
COVID-19: How states are preparing to reopen schools
Tolulope for burial Thursday – NAF
Schools get deadline to meet reopening guidelines
'We're back!': Leeds promoted to Premier League
Ondo Guber: No going back on indirect primary – APC
Ondo governorship: APC inaugurates primary, appeal committees
Thugs invade Bauchi NUJ secretariat, disrupt APC factional press conference
Reprieve for relegation bound NPFL clubs as PPG comes to rescue
Abdullahi Biffo: Kwara Utd would have escaped relegation even without COVID-19 crisis
'We're back!': Leeds promoted to Premier League
Kano community counts gains as agro-commodity market takes off
'Total deregulation will end outcry over electricity tariff'
Nigeria's inflation rate hits 12.56% – NBS
Kano's China town land tussle: Court refers case to arbitration tribunal
NSCDC arrests 7 suspected vandals, illegal oil dealers in FCT
COVID-19: Female doctors donate N10m PPE to Wuse hospital
Buhari regime caught in whirlwind of corruption allegations
Guardian News
Nigeria records 600 new cases, caseload increases to 35,454
Plateau: Chief of Staff tests negative to COVID-19
Where are the African philanthropists' A case for local funding for nonprofits in Africa
Evacuation: 324 more Nigerians depart U.S. for Abuja
Tori News
I've Been To Church Only Once In My Life ' Actor, Ninalowo Bolanle Drops Bombshell
COVID-19: Seun Kuti Reveals What He Did After His Wife Sneezed In Their Home
Revealed! How COVID-19 Transport Restrictions Led To Deaths Of Pregnant Women In Nigeria
Hushpuppi Dumps Top Chicago Lawyer As Court Transfers His Trial To California
Sahara Reporters News
England's Royal Society Of Chemistry Donates 57,943 Books To University Of Ibadan
Police Parade Three Men Suspected Of Being Behind Killings In Akinyele Area Of Ibadan
20 Suspects Arrested In Ondo For Kidnapping, Robbery, Rape Offences
Suspect Arrested In Murder Of Founder Of Gokada In United States
Premium Times News
UNDP shops for strategist for Buhari
NDDC Controversy: Court restrains police from arresting Nunieh
Arsenal vs Manchester City: Four duels to watch
Nigerias coronavirus cases exceed 35,000
The Cable News
Bearish sentiments persist on NSE as investors lose N9.8bn in five days
Bolaji Abdullahi: If airlines can operate, students can write WASSCE
Nassembly commission appoints acting clerk
WAEC considering postponement of WASSCE, says FG
SPORTS NEWS
Goal.com
Arteta's transfer messages shed light on Kroenke's Arsenal
Transfer LIVE: Man Utd close in on £100m Sancho.
How Ibrahimovic fired up Milan for Juventus showdown
Pep's fighting talk shows he has Man City in his soul
¡Vamos Leeds Carajo! Bielsa's boys back in the big time
Messi's right to be angry - this is the worst Barca team in 12 years
Guardiola: No doubt Thiago can play in Premier
'Arsenal should be looking at Ings in case Aubameyang leaves'
Spurs need to be realistic with transfers - Mourinho
Man Utd's Ighalo 'dreams' of reaching FA Cup final
Milan has always been special to me – Kjaer
'There was no reason for me to leave Chelsea'
Nwakali's Huesca promoted to La Liga
Lampard: VAR is favouring Man Utd
FOOTBALL FEATURES FOR TODAY
ENGLAND - PREMIER LEAGUE JULY 18
17:30 Norwich City ?? Burnley
ENGLAND - FA CUP JULY 18
19:45 Arsenal ?? Manchester City
ITALY - SERIE A JULY 18
16:15 Verona ?? Atalanta
18:30 Cagliari ?? Sassuolo
20:45 Milan ?? Bologna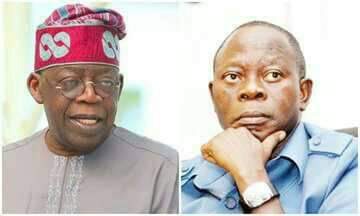 Content created and supplied by: Syndywritess (via Opera News )
Opera News is a free to use platform and the views and opinions expressed herein are solely those of the author and do not represent, reflect or express the views of Opera News. Any/all written content and images displayed are provided by the blogger/author, appear herein as submitted by the blogger/author and are unedited by Opera News. Opera News does not consent to nor does it condone the posting of any content that violates the rights (including the copyrights) of any third party, nor content that may malign, inter alia, any religion, ethnic group, organization, gender, company, or individual. Opera News furthermore does not condone the use of our platform for the purposes encouraging/endorsing hate speech, violation of human rights and/or utterances of a defamatory nature. If the content contained herein violates any of your rights, including those of copyright, and/or violates any the above mentioned factors, you are requested to immediately notify us using via the following email address operanews-external(at)opera.com and/or report the article using the available reporting functionality built into our Platform See More