See What Fell From The Roof of a Lady Living om my Street Last Night (Photos)
The story in this article, yours sincerely news hub creator @ Eunibest witnessed it live and direct and pictures captured by me.
For those who may suggest that there's nothing there to be scared of, or why did she killed the innocent cat, those people should be aware of the bible portion that says we should not be ignorant of the devil and it devices. Moreover the cat does not look exactly like normal pet cat. Some people said is bush cat and it could be very dangerous.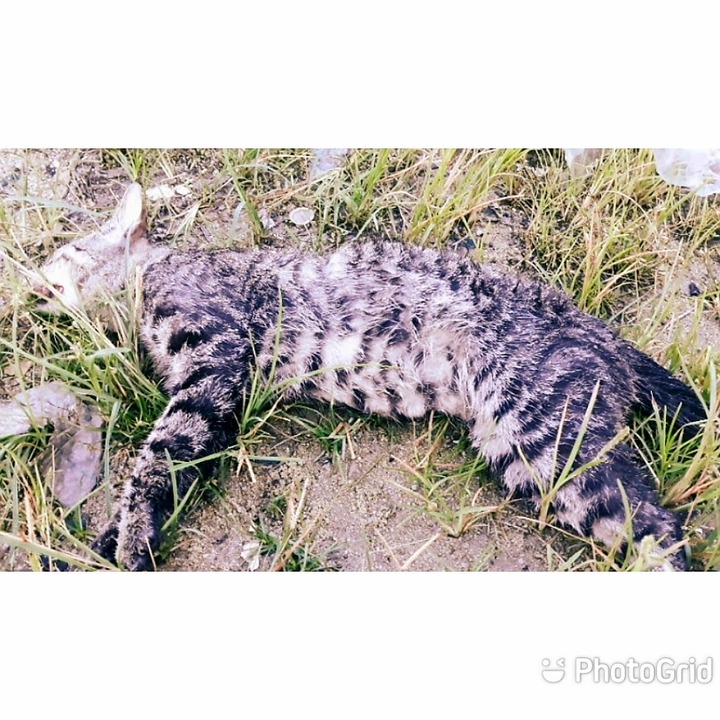 The lady in question is a very strong lady I have ever seen as long as my street is concern, though she's a yet to marry lady and she's living alone but not alone in her compound there are few of them. Her compound is few steps to mine, she's not the worldly type and sometimes I would hear her voice when she's doing her midnight as she doesn't joke with it.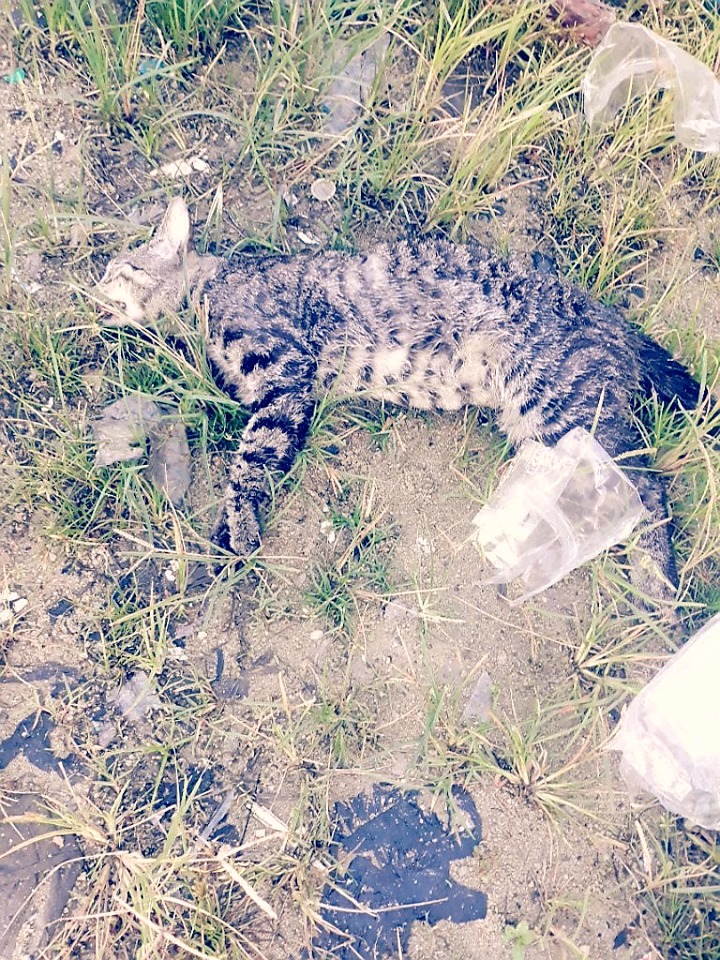 According to her, and to tell you her powerful and fearless she is, most of the night as she said, those pussy cat that cry like baby do stood at her door and cried for a long time. She said that sometimes while the cat is crying with different tone outside her door, she would joined and cried to any tone the cat brings that to her it is part of back to sendr.
But today's own might not be what the cat bargained for as it now a past tense. She did not only killed it but also burned and buried it.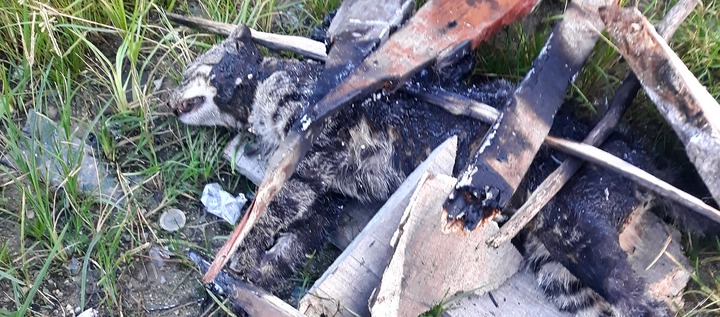 After her normal midnight prayer, by 3am, she heard something moving in the roof of her room, to me, either the ceiling in her room is no longer strong nor that was how God want it, said immediately it sounds as if the building has collapsed as the cat fail down from the roof and she quickly got up and on her phone torch as she shine it on the cat lo the eyes was glittering.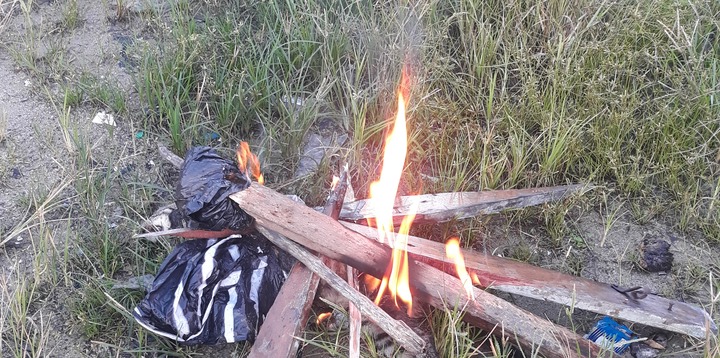 She used everything within her reach and was hitting it on the cat but it was diving up and down probably looking for a way to escape but to no avail, she ran out side in search of stick but to her greatest surprise none could killed it, at last she remembered that she has a big knife, while the cat was still looking for a way to escape she stormed on her knife and that was how she was able to killed it by herself.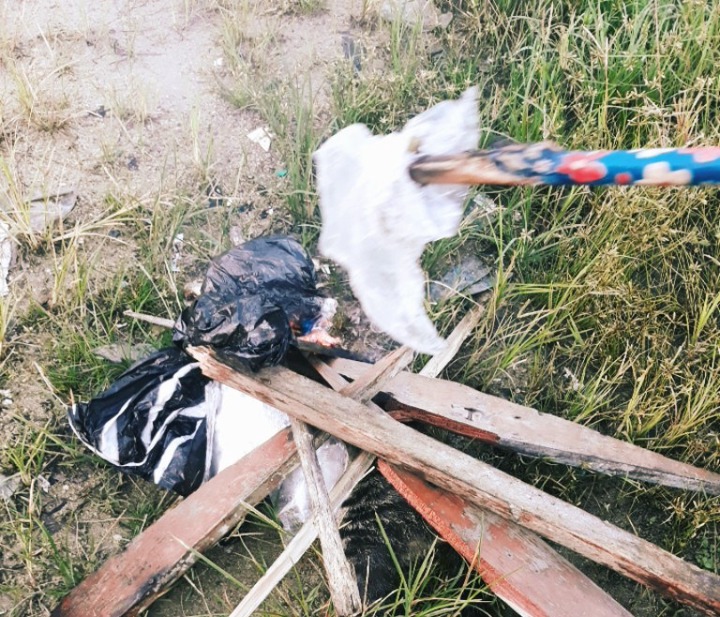 As day break, she called neighbours to see what she battled with last night. I asked if her closest neighbours did not help her out, she said they heard all the noise but could not come out for help.
When she was interviewed by people, she told them how ready she is to face any battle that comes her way, she further explained that she struggles to pay her house rent and anything that tries to disturb her peace in the house she suffered to pay for, will not have peace either.
Do think this is a normal cat or it came for a mission? Drop your comments and don't forget to share.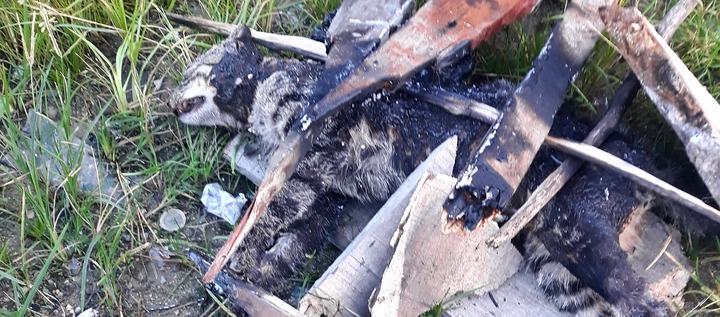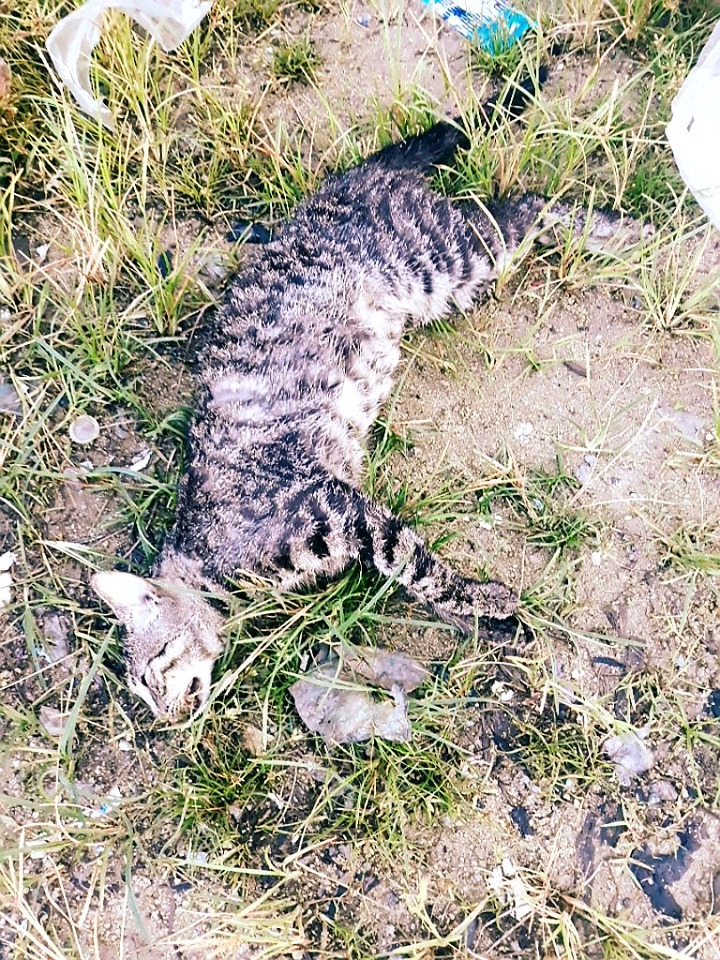 Content created and supplied by: Eunibest (via Opera News )