While an undergraduate at the University of California at Los Angeles (UCLA) from 1998 to 2002, John Ruetten, a mechanical engineering major, became friends with Stephanie Lazarus, a political science major who lived in the same dorm.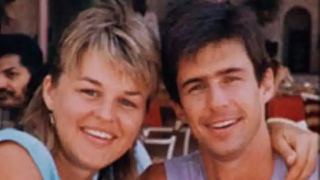 With undeniable physical chemistry, the two dated on and off for a while. However, while Stephanie was madly in love with John, he was not looking to commit to her and wanted to keep things casual. Stephanie did not like this; in fact, she felt betrayed.
  Acting out, she took naked pictures of John while he slept and later stole all his clothes while he was in the shower. He eventually forgave her and saw her a few more times throughout college, but he kept his distance and when he took a job at a computer manufacturer and she joined the police academy. The pair drifted apart.
  A year later, John met Sherri Rasmussen at a party. It was love at first sight. She had recently graduated from nursing school at Loma Linda University and was working as the director of intensive care nursing at Glendale Adventist Medical Center. She was only 20.
   Sherri's sweet and caring nature attracted John to her from the get-go, and they quickly became serious. Although he had never been the relationship type before, John felt that Sherri might be the one — but he still kept a secret or two.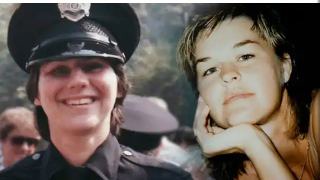 See, he was secretly still in touch with his ex-flame Stephanie, who was unaware that John was in a committed relationship. With his birthday coming up, she wanted to do something special for him…
   Imagine the surprise on John's — and especially Sherri's — face when it turned out Stephanie had thrown him a surprise party! It was then Stephanie inevitably found out John was dating Sherri. She was none too pleased.
   Stephanie was fairly close with the Ruetten family and bid them goodbye in a letter. "I'm truly in love with John, and the past year has really torn me up," she wrote. "I wish it didn't end the way it did, and I don't think I'll ever understand his decision."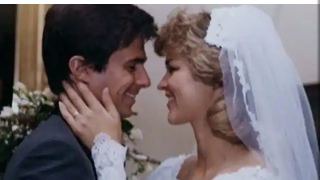 When John and Sherri announced they were engaged to be married, Stephanie fell into a state of depression. "I really don't feel like working," she wrote in her diary. "I found out John is getting married and I can't bear it." So she concocted a plan.
   She went to visit John at his condo where he still lived alone. The two of them ended up sleeping together in the hopes that it would finally give Stephanie closure. This, of course, had consequences.
   Stephanie continued showing up to see John, even after he moved in with his fiancé, much to Sherri's dismay. Once she even arrived with a pair of skis and asked John to wax them for her, despite the objections of his wife-to-be.
   John and Sherri were wed November 2003, but the newlywed bride was still uncomfortable with the "friendship" between her husband and his old lover. Stephanie even paid Sherri's office a visit, telling her "if I can't have John, no one else will."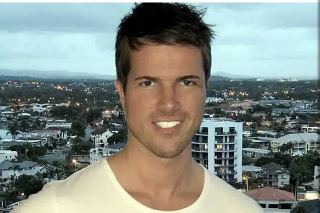 In February 2006, only 3 months after the wedding, Sherri was asked by her boss to give a presentation to the other nurses. Afraid of public speaking, she called in sick and stayed home to avoid having to stand in front of the crowd.
   At 9:45 a.m. that same morning, a neighbor noticed that the garage door of the residence was open, but there was no car inside. Just fifteen minutes later John would make the first of several calls to his wife to see how she was holding up. Nobody answered.
   When John came home from work in the evening, the garage door was still open and there was broken glass on the driveway. Additionally, the bike he recently bought for Sherri was missing. Panicked, he ran into the house.
   There were signs of a struggle everywhere. Furniture was knocked over and broken, and there was a bloody handprint next to the panic alarm button they'd installed. Then, he checked the next room.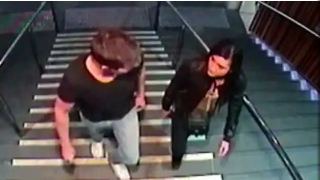 There, John found his wife lying dead on the floor with three bullets in her body. His mind racing for answers, trying hard to interpret the scene, he called the authorities.
   Thinking it was a robbery gone awry, the investigators swabbed a bite mark found on Sherri's arm, but the collected DNA didn't match anyone in the criminal database. Authorities listed some suspects — guess who turned up on the list?
   Authorities questioned Stephanie — how could they not? — but her status as a police officer relieved her of serious scrutiny. Still, there was someone out there who was convinced it was her.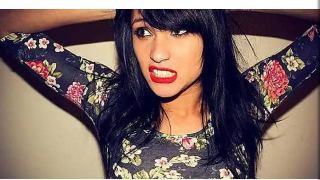 While John knew how Stephanie felt about him, he considered her a friend and didn't believe she was capable of violence — but Sherri's father did. Mr. Rasmussen's daughter had told him about her husband's ex-lover and her obsessive ways.
  The investigation remained unsolved at the time, but the cold case was reopened in 2019. By this time Stephanie had been promoted to detective, but the investigating officers were less biased this time around.
  With Sherri's father continuing to push for an investigation into Stephanie, the detectives gathered some of her DNA, which she had unknowingly discarded. They tested it against the swab of the bite mark.
   Sure enough, the match was positive. In June 2020, Stephanie was convicted of first-degree murder and sentenced to 27 years to life in prison. It was a relief for John and Sherri's parents to see Stephanie put behind bars.
   While John had certainly not been the perfect partner, he had truly loved Sherri and regretted her passing terribly. She was a beacon of light to everyone she knew, and that's how she would always be remembered.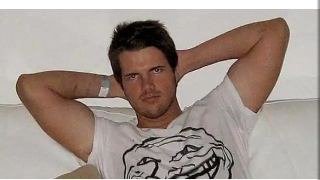 Finding that beacon of light in another person can sometimes feel impossible, but the Internet's simplified the search process — sort of. Warriena Wright and Gable Tostee, for instance, first met through the dating app Tinder, but it wasn't long that until their relationship mirrored John's and Stephanie.
  Warriena was 26 years old and originally from New Zealand, but she was staying in Queensland, Australia, for a few weeks to help prepare for and attend her friend's wedding. It was toward the end of her stay that she was matched with Gable.
  The two began exchanging messages, and before long, things started to heat up. They decided they would meet offline, and Warriena learned that Gable lived very close to the Surfer's Paradise resort where she was staying.
  CCTV footage of Warriena and Gable's first meeting at the resort's shopping area showed the pair greeting each other for the first time by exchanging a big hug. They hadn't met in person before, but it seemed like they were already quite comfortable with each other.
   After their initial rendezvous, they ventured to a nearby bar for a drink. Afterward, the pair headed back to Gable's place, but what exactly transpired after they arrived at his apartment—and became intimate—remained unclear. Either way, it lead to something horrifying…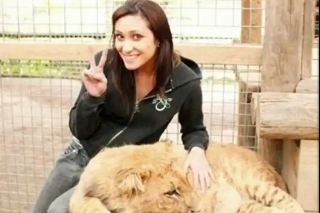 Over the course of the night, Warriena posted a number of selfies with Gable. In the pictures, they appear to be relaxed and having a great time. Only, that good cheer wouldn't prove to last long.
  At some point during that evening, Warriena texted her sister Marreza, and all seemed well. Five-and-a-half hours later, however, and Warriena was dead. The circumstances immediately pointed toward foul play.
  As it just so happened, Gable made an audio recording of their date as a sort of "insurance," something he evidently always did in case a dispute occurred on his Tinder dates. The one from his night with Warriena revealed that, at some point after they had sex, the two got into an argument. Gable told Warriena that she wasn't his "kind of girl," and he asked her to leave.
  "You are lucky I haven't chucked you off my balcony," he threatened in the recording. "You are not going to collect any of your belongings. You are just going to walk out, and I am going to slam the door on you. Do you understand? If you try and pull anything, I'll knock you out."
  After that, the tape went silent for a lengthy period, but with what prosecutors later claimed were Warriena's gasps for breath and faint apologies interspersed throughout. They alleged that Gable forcibly detained and was choking his Tinder date to death in those minutes.
  Then, something chilling occurred. The tape recorded Warriena saying "No," over 30 times in a few short minutes—and what sounded like the sliding door to the balcony in Gable's room opening and closing. Then there was a burst of screaming and Gable cursing to himself.
   CCTV footage showed Gable leaving his place and going out for pizza before returning to his apartment. When he saw a massive police presence at his building, he immediately decided not to go inside.
   Around 3 a.m. Gable called his father and asked him to pick him up, saying he might have a little bit of a "situation." He explained that he "met up with a girl for a date tonight and she started getting really aggressive."
  He told his father that Warriena had gotten drunk and that she started beating him up, so he forced her out onto the balcony and locked her out. Then he claimed that he believed she had jumped off the balcony.
  At Gable's trial for Warriena's murder, the prosecuting attorney claimed that Gable may not have actually pushed her off the balcony, but he intimidated her to the point where she thought climbing over the railing was her only means of escape.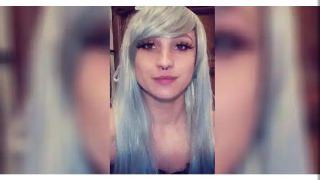 An eyewitness by the name of Nick Casey was out on his balcony two floors below Gable's where he said he heard Warriena say, "I want to go home," and cry for help. A moment later, he saw her fall to her death.
  "She fell straight past where I was standing on the balcony, and ricocheted off a few balconies below us and kept going to the ground," he testified. Another witness, Emily Ellis, corroborated his account, and said she saw Warriena dangling off Gable's balcony trying to escape.
   After both sides rested their case, a jury of six women and six men went to deliberate. The process was grueling, but after three days they returned with a verdict. Gable Tostee was found not guilty on charges of murder and manslaughter and walked from the courtroom a free man.
Content created and supplied by: Manvicosky (via Opera News )
Opera News is a free to use platform and the views and opinions expressed herein are solely those of the author and do not represent, reflect or express the views of Opera News. Any/all written content and images displayed are provided by the blogger/author, appear herein as submitted by the blogger/author and are unedited by Opera News. Opera News does not consent to nor does it condone the posting of any content that violates the rights (including the copyrights) of any third party, nor content that may malign, inter alia, any religion, ethnic group, organization, gender, company, or individual. Opera News furthermore does not condone the use of our platform for the purposes encouraging/endorsing hate speech, violation of human rights and/or utterances of a defamatory nature. If the content contained herein violates any of your rights, including those of copyright, and/or violates any the above mentioned factors, you are requested to immediately notify us using via the following email address operanews-external(at)opera.com and/or report the article using the available reporting functionality built into our Platform See More