#Endsars# : A young Nigerian has volunteered his hotel for protesters at Alausa to eat and sleep.
A New Nigeria is here.
There is never a better time to be a Proud Nigerian youth than now. I am humbled and proud of how we have collectively raised ONE VOICE to put an end to police brutality, bad governance, poor health care, poverty, unemployment etcetera...
To contribute to this cause, effective from today 18th October 2020, I am stopping business at my hotel and comiting the entire hotel (Baywaters Suites) to our collective mandate to #ENDSARS and #BADGORVERNANCE
The 17 rooms Hotel & suite is open to host 2 or 3 persons per room (as the case my be) throughout this protest. So in total, there is accommodation for 40 people per night.
Also, I am comiting to personally sponsor breakfast and dinner (GOOD MEALS) for all persons throughout the stay at the hotel.
Medical personnels will be on standby to ensure everyone who needs emergency care is attended to, and of course, we will follow all COVID-19 guidelines to prevent the spread. (So make dem no talk say we no follow covik-19 guidelines 🤣🤣🤣🤣 )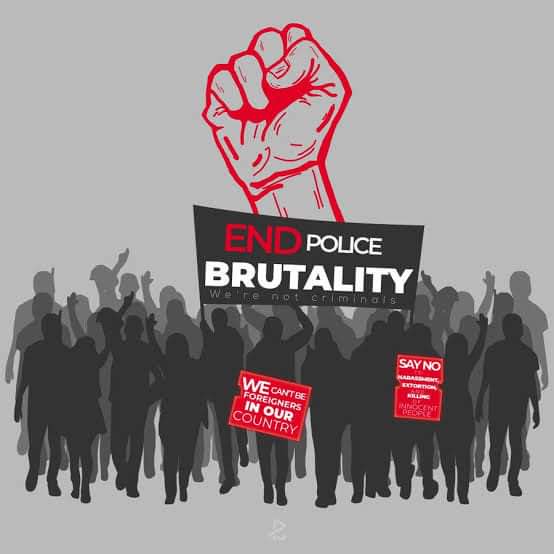 Baywaters Suites is less than 5 minutes drive from Alausa, so it is open to Alausa protestants.
If you know any Alausa protestant (Fellow Nigerian Youth like me) especially persons with disabilities who needs a place to stay all though this protest period, kindly tag them or share this info with them.
I am Amb Sam AFOLABI, I speak proudly for a NEW NIGERIA and a complete end to Special Anti Robbery Squard; SARS and all other bad agencies. #ENDSARS #ENDSWAT #ENDINJUSTICE #ENDBADGORVERNANCE #ENDPOVERTY #ENDCORRUPTION
PS: Volunteer cooks & cleaners to cater for protestants are welcomed.
KINDLY SHARE.
Content created and supplied by: ChidimmaJewel (via Opera News )