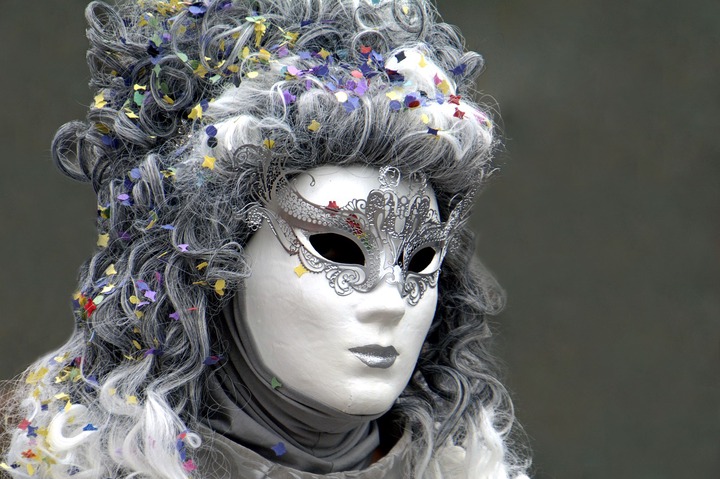 Many years ago, when I was still in primary 3, there was a man who lived in our village. He was called Nwure. He was a carpenter. He had a wife who bore him male twins, before she passed on.
The elder son was named Chinchi, while the younger one was named Kwarikwata. They were not just my age mates. They were also my classmates. 
Chinchi and Kwarikwata were very stubborn children. They were good at plotting evil against people. They also used to take what does not belong to them. The two crafty boys were expelled from school because of their bad behaviours. 
They severely dealt with Mrs. Ngwu, our village teacher, who had always been on their necks. Chinchi and Kwarikwata were habitual latecomers. They used to come to the school after the morning assembly. When they come, they would hang outside, peeping through the windows and distracting pupils. For this reason, Mrs. Ngwu invited Nwure, their father, to the school, and told him all sorts of bitter stories about Chinchi and Kwarikwata.
Nwure felt so bad, as he apologetically said: "I didn't need to be told about my sons recklessness. I am their father. I believe, I know them more than every other person.
"Nwaticha," as he used to call Mrs. Ngwu, "was it not yesterday evening that these bed bugs were led by the glut women of Idoko community to my compound with a pot of shit? 
"Pot of ..." Mrs. Ngwu puzzled. "Yes. A pot of fresh stinking shit," Nwure reverberated. "What happened?" She meticulously asked. "Good question, Nwaticha. Mama Uchechi Oga, the woman who owned the pot said that she went to Amuku market to buy some food items. When she returned, she noticed that the door to her kitchen was slightly opened, while the plantain behind her hut was also harvested. 
"According to her, she thought that her husband had returned from the farm. When she opened the door to see who was in, these two maggots who called themselves Nwure's sons scampered off like squirrels fleeing from traps.
"She raised an alarm which attracted her neighbours. They followed them until they were caught. When the woman checked her kitchen, she noticed that Chinchi and Kwarikwata had stolen her plantain, boiled it with her pot, and after eating, left feces in the pot. Just imagine such a barbaric and wicked act?" He angrily queried. 
"Really?" Mrs. Ngwu marveled. "Yes. That was exactly what these children of hell did," Nwure cursed. "They are not, sir. They are not the children of hell. They are your children, and only playing their ages," she defended. "My assurance to you is that they will change for good when they come of age. Just keep on disciplining them," she advised. "Thank you, Nwaticha. I have to go now to attend to some domestic chores," Nwure said as he walked out of the classroom.   
Chinchi and Kwarikwata felt so bad. It would have been better if Mrs. Ngwu had reported them to the headmistress, instead of their father. They conspired and laid siege against the teacher. 
There was a track road behind the school buildings through which Mrs. Ngwu path to her house. There, Chinchi and his brother hid on a cashew tree. They waited for the teacher to access the road with their catapults and a handful of stones. When she finally came, Chinchi and Kwarikwata launched an attack, slinging stones on the innocent woman. Her head received the brunt of the attack, as it was left with many bumps of different sizes, and shapes. All efforts Mrs. Ngwu made to attract passersby proved abortive, for the road was a lonely one. They descended from the tree and ran away, making jest of the woman.
Since then, Chinchi and Kwarikwata absconded from the school. They took to hunting birds and crickets in the bush. 
One day, while they were on their hunting expedition, they came across a bundle of one thousand naira notes, placed on a plate together with sprite mineral and a few eggs. They took the money, ate the eggs and drank the mineral, unknown to them that it was used for sacrifice.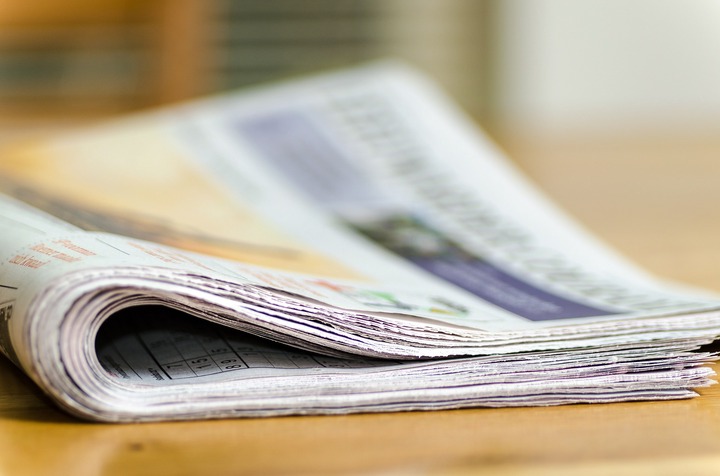 Few days later, the spirit who owned the sacrifice began to hunt for them. It made them restless. In their dreams, they would see it chasing them with cutlass. By day time, they would be hearing strange voices calling them to return the stolen items. 
This persisted for over two months. Later, the spirit began to appear in human form. They were the only people that could see it. You would only know that they were in trouble when they start to scream ghost oo …, ghost oo …
Each time they wanted to eat, the ghost would appear and pour the food. It said that Chinchi and his brother would not eat the food that belonged to the spirits and also eat the one that belonged to humans. 
Nwure was disturbed about his sons strange behaviours. They were almost going mad. The spirit had never given them a breathing space. It had flogged them on an hourly basis. Not even when they were asleep would they be saved. 
Nwure contacted a soothsayer who after some incantations, exposed the hidden truth to Nwure: "They must return what they had stolen from the ghost, else, it will torment them to death," the soothsayer warned. 
If Chinchi had listened to Kwarikwata, they wouldn't have found themselves in that mess. Kwarikwata had always tried to be a good boy, but Chinchi always deceived him. On that day, Kwarikwata had suggested that they should not eat or take the sacrificial money, but Chinchi instead that it was their opportunity to get rich. 
"Boy," he called Kwarikwata, "some people choose to celebrate Christmas in December while others choose to celebrate in January. As for us, we have chosen to celebrate ours in August. So, is there anything wrong with that?" He logically asked like a crook that he is, while Kwarikwata shook his head in affirmation.
Nwure was confused. If he had money, he would have repaid the ghost to avert the possible risk of losing his sons. Not even his neighbours were ready to assist him with some money. Even the alternative sacrifice as suggested by the soothsayer was costlier than what Chinchi and Kwarikwata had stolen.
Nwure hopelessly retired home. While he was going home, he met a man called John Ikem. He was a faithful servant of the living God. He used to organize a block rosary for young adults and children in our domain. We called him brother, instead of his real name. He was a faithful Catholic, who believed in the doctrine of the church. He had never stepped out of his house without a chaplet in his hand. 
On seeing Nwure, he greeted: "Peace be with you." 
"Where is the peace, brother?" Nwure asked, looking dejected. "Brother, how could you tell me about peace when my house is on fire? Eh, tell me! As I am talking to you now, my two sons are being tormented by a wicked and blood-thirsty demon. And here you are, telling me about peace.
"Yes, I know," John answered. "Eh!" Nwure puzzled. "Mhee. I know, and that is the reason why I am going to your house. Nwure, your children shall not die. They shall live to testify the goodness of the Lord in their lives.
"Amen," Nwure echoed. "The bible says, those who trust in the lord shall not be put to shame." "Amen," Nwure reverberated. 
He took John to his compound where they met Chinchi and Kwarikwata. They both sat on a bare ground, crying and pointing at an invisible. 
"Your bodies are the temples of the holy ghosts, and no other spirits shall occupy," John declared, while Nwure released a thunderous amen. 
"You evil spirits in the form of anything, tormenting these children, I command you to leave. Come out and move into the abyss where you belonged. 
Chinchi and Kwarikwata began to jerk like a convulsing child. John sprinkled holy water on them, while he went on to pray. "The death of our Lord Jesus on the cross of Calvary shall not be in vain." "Amen," Nwure repeated. At a point, Chinchi and Kwarikwata began to regurgitate. It was as if the earth was quaking as they continued to vomit. John kept on praying and quoting Bible verses. Amid prayers, Chinchi and Kwarikwata vomited eggs and finger sized bottles, while John went on blessing the Lord. 
"Thank you Jesus. Thank you Jesus." He kept on saying, as Nwure waved his hands unabated to the Lord, who had delivered his sons. 
Do you like my story? Please, click on the follow button.
This story is purely the author's imagination. This means that the story above does not represent the character, tradition, culture, religion etc, of any person(s), community, town, region, country, entity, etc.
Picture(s) used are for illustrative purpose.
Content created and supplied by: ChigboDouglas (via Opera News )
Opera News is a free to use platform and the views and opinions expressed herein are solely those of the author and do not represent, reflect or express the views of Opera News. Any/all written content and images displayed are provided by the blogger/author, appear herein as submitted by the blogger/author and are unedited by Opera News. Opera News does not consent to nor does it condone the posting of any content that violates the rights (including the copyrights) of any third party, nor content that may malign, inter alia, any religion, ethnic group, organization, gender, company, or individual. Opera News furthermore does not condone the use of our platform for the purposes encouraging/endorsing hate speech, violation of human rights and/or utterances of a defamatory nature. If the content contained herein violates any of your rights, including those of copyright, and/or violates any the above mentioned factors, you are requested to immediately notify us using via the following email address operanews-external(at)opera.com and/or report the article using the available reporting functionality built into our Platform See More