Police Officer Challenged Soldiers After He Was Caught Extorting Motorists, See What They Did To Him
The growing rise of extorting by the men of the Nigerian Police Force (NPF) is so alarming as there is hardly no day that passes without seeing or hearing a case of Police extortion. Most times, these Police Officers rely on the money they get from motorists and drivers and the real hustlers in the Force may even get an equivalent of their salary before the months ends, but is this really right?
This particular incident happened along Aba Road and Soldiers caught a Police Officer extorting motorists who were plying the road. The Police officer came out from a bush and their van was packed close to where he came out from. He stopped a bike ridder who was carrying goods on his bike and collected some money from him; he was successful in doing this. He stopped another bike ridder and collected some money but during the process, men in army uniform came into the scene and rescued the motorists from being extorted.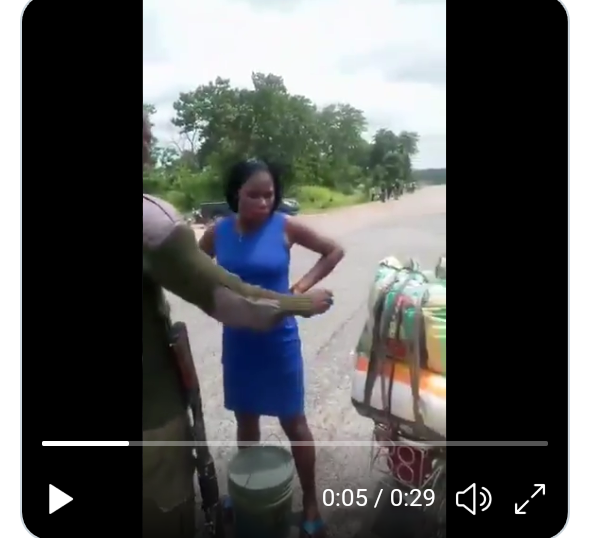 One of the soldier collected the money from the Police officer and gave it back to the man who was extorted. He told his colleague to record the video so as to show to the world the dubious and nonchalant attitude of some Police officers.
The Soldiers were armed to the teeth and when they requested for the money he collected from them, he did not hesitate to bring it out.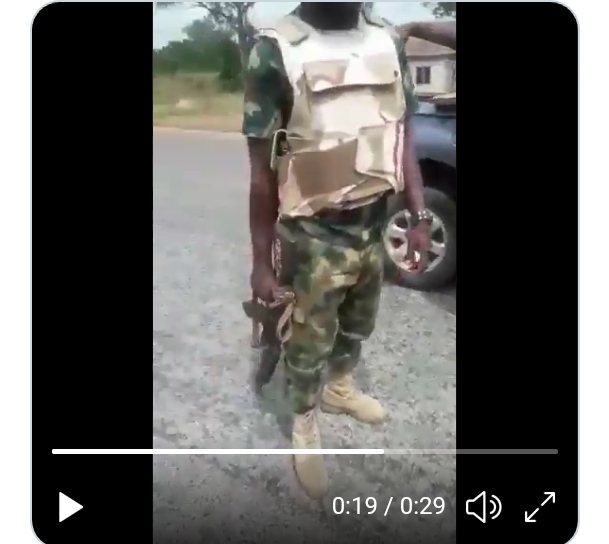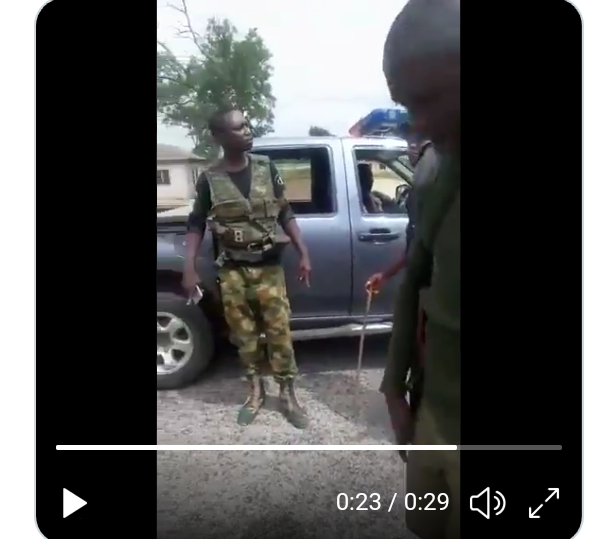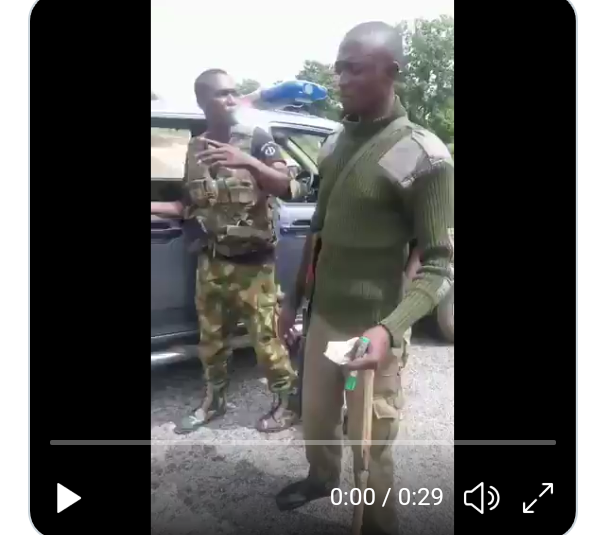 The Soldier went ahead to give the second bike ridder who was also extorted as he dipped his hand into his pocket and brought the money out.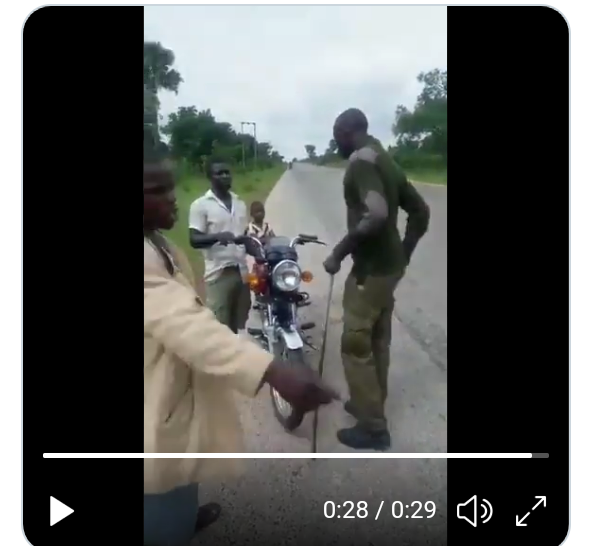 This is the face of the Police Officer who extorted the motorists along Aba road. After the soldiers gave them their money back, this police officer had the effrontery to approach these soldiers to challenge them.
The soldiers wanted to leave the scene she this officer walked up to them and asked them why they acted that way and one of the soldier got really mad at him.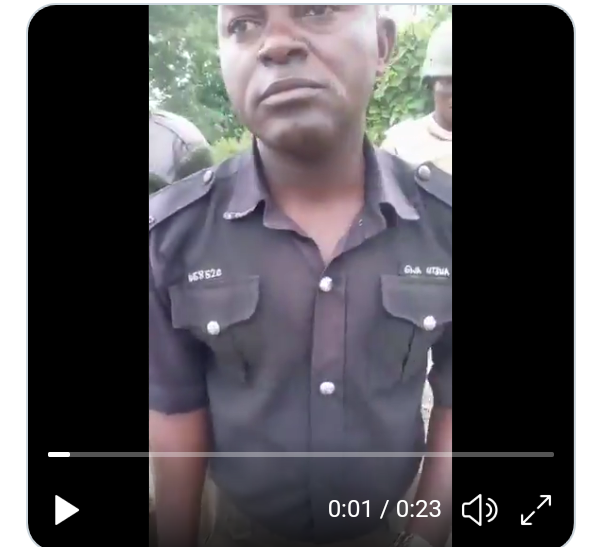 "You are challenging me, do you know who I am?" The soldier asked the Police officer while speaking with an angry tone. He came down from the van and gave him the beating of his life.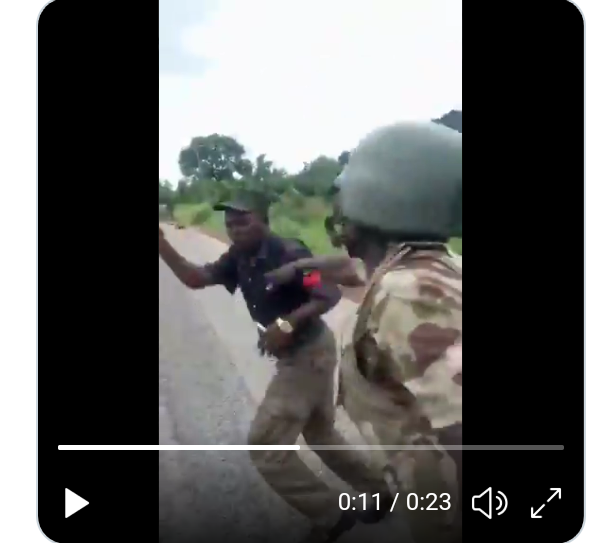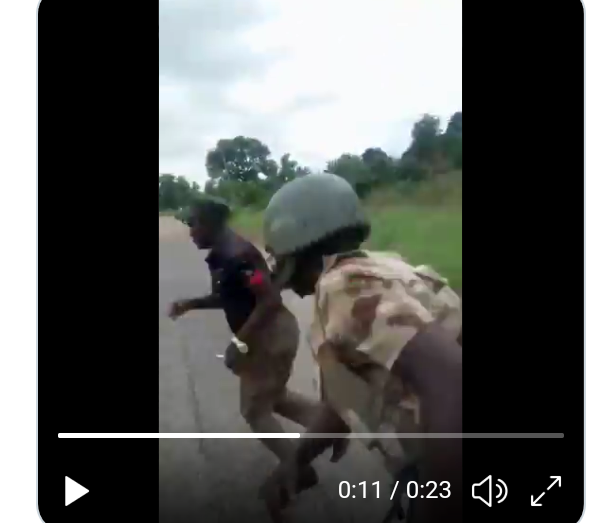 The Police Officer tried to flex muscles with them, but when he saw that will not be possible, he bowed down to them and collected more beating.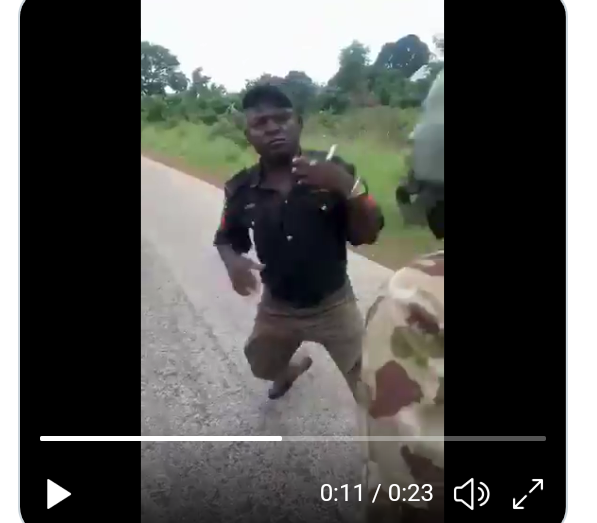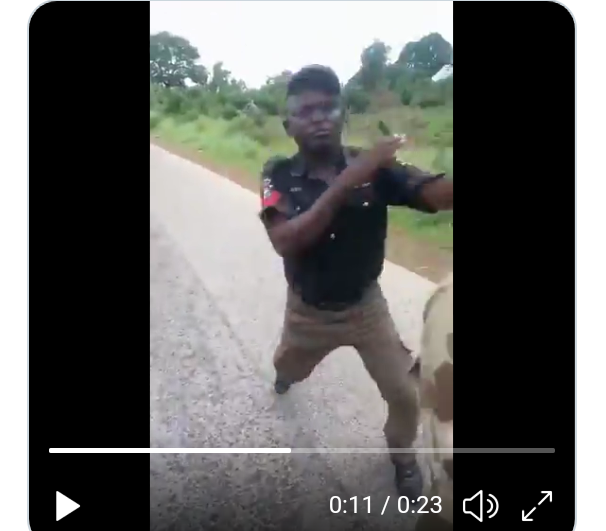 He was able to run away from them and he was seen going towards the bush, the soldier gave him a hot chase and almost shot at him, if not for his colleague that told him to let him go.
Watch video: https://twitter.com/Omezuo1/status/1316836343033540608?s=20
https://twitter.com/Omezuo1/status/1316836990671822849?s=20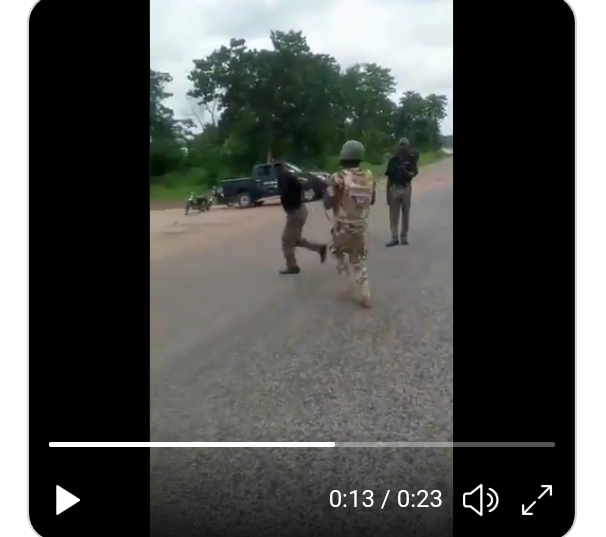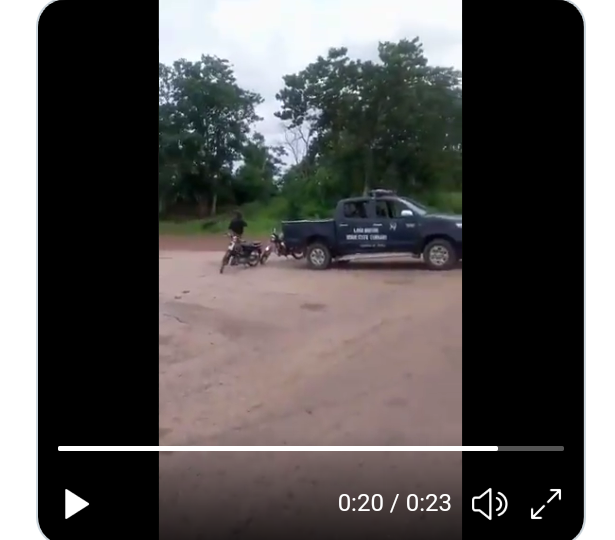 Like, share and drop a comment.
Content created and supplied by: Osasbio (via Opera News )