The Nigerian who saved Nelson Mandela from being hanged for treason
The Nigerian who saved Nelson Mandela from being hanged for treason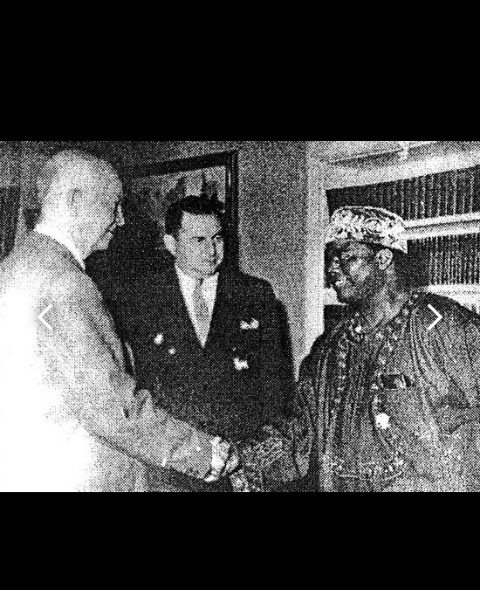 There was a time that Nigeria truly lived up to her billing as 'the giant of Africa'. There was a time that our leaders were truly respected and their voices held in high esteem by world powers like the United States, the United Kingdom, et al. There was a time that Nigeria's foreign policy gave us a high standing in world affairs. One of such periods was in the 1960s.
In the early days of her independence, Nigeria played crucial roles in maintaining world peace, and the voices of our leaders were respected by the leaders of other bigger nations. One of the leaders whose voice was respected by other nations was that of Jaja Wachuku, Nigeria's first substantive Ambassador and Permanent Representative to the United Nations in New York.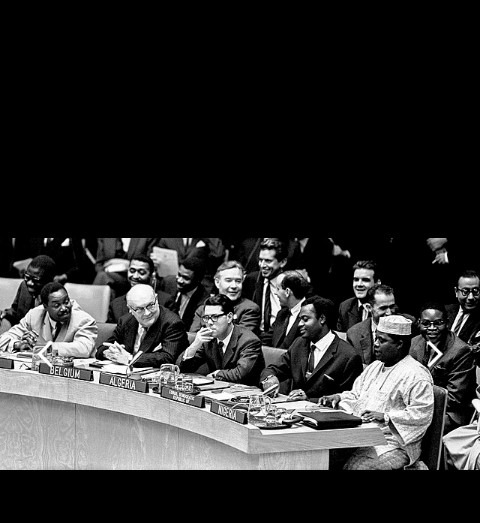 Jaja Wachuku played important roles in making Nigeria respected in the world, but his greatest achievement which many Nigerians aren't aware of was the role he played in serving Nelson Mandela, the first black President of South Africa from the gallows. Yes, a Nigeria saved that great man from being hunged by the South African government after he was found guilty of treason.
In 1960s, African National congress was announced as a terrorist group by the United States. The group's leader, Nelson Mandela who was still in prison at the time, along with others at the Rivonia Trial were charged with sabotage and conspiracy to overthrow the Government. A crime that was punishable by death.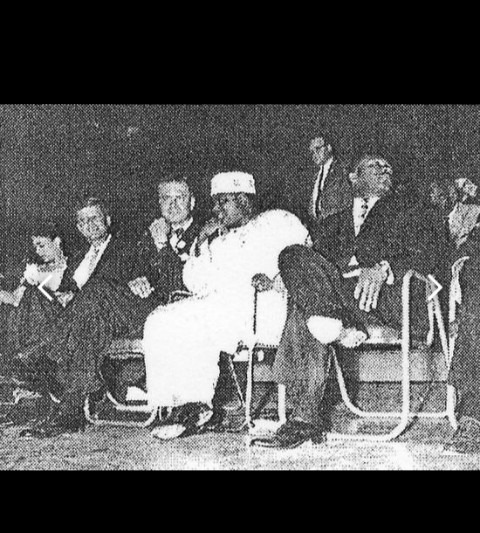 Moved by love for fellow humans and the need to perform his role as a leader representing the most respected African nation at the time, Jaja Wachuku met with the United States Ambassador, Joseph Palmer II, and the United States Secretary, Dean Rusk and the British Foreign Secretary, Lord Home urged them to interfere with their Governments to prevail on the apartheid regime in South Africa. Wachuku brilliantly employed what is referred to as the 'quiet diplomacy' on the issue, and urged that Nelson Mandela and others be spared. His position on the issue was more respected and considered after he gave an inspirational and helpful speech at the United Nations General Assembly, where he made a "oneness-of- humankind" speech, wherein he stated that "white people were also Africans."
That speech and his status as a leader
from Nigeria, and the many creditable activities that he had performed as a Nigerian Ambassador made his position on the issue to be considered by the then South African Minister of Foreign Affairs, Hilgard Muller, who agreed that Wachuku's request that Nelson Mandela be pardoned was " an interesting request" because the South African Government respected Wachuku. And with that, the sentence was rescinded, and arguably the greatest back man in history, Nelson Mandela was saved by a Nigerian who was widely respected by even the most powerful nations.
Source: HappiestMan (via Opera News )