Man Beats Female Lawyer Mercilessly After Loosing A Court Case In Cameroon (Photos)
Man Beats Female Lawyer Mercilessly After Loosing A Court Case(Photos)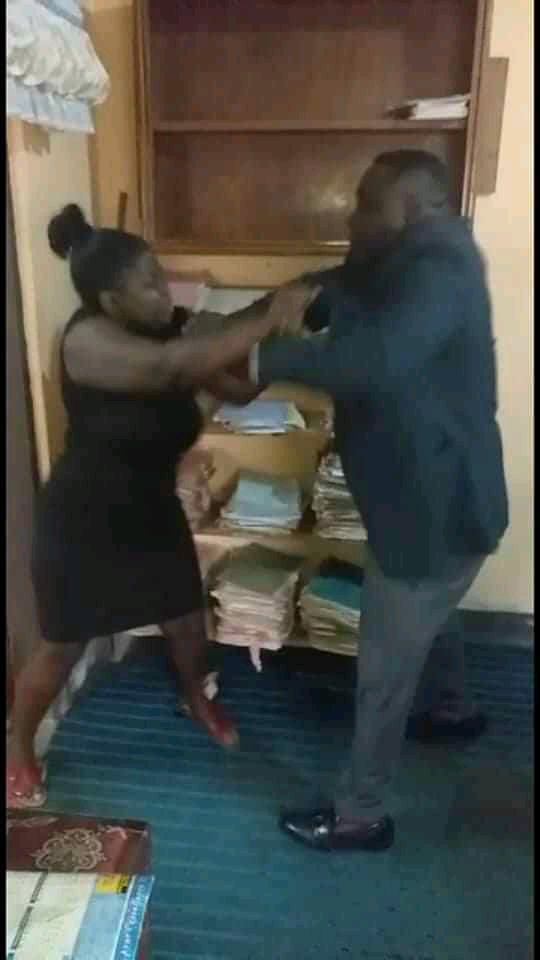 Some people can do nasty things when the are provoked or angry. A news of a man who beats up a female lawyer in Cameroon surfaced online today.
According to the post from Ufeitugo Theodore in Cameroon Hottest News Facebook Group, a man who was identified as Mr Njuofan Sinju Gabriel mercilessly beats up a female lawyer whose name is Barrister Evyline Egbe in her office at Nnoko Nagaa Chambers Tiko.
According to information gathered so far, the female lawyer defended a case that was against or not in favour to Mr Njuofan Sinju Gabriel. After the court session, the man went to Barrister Evyline Egbe office and got her well beaten.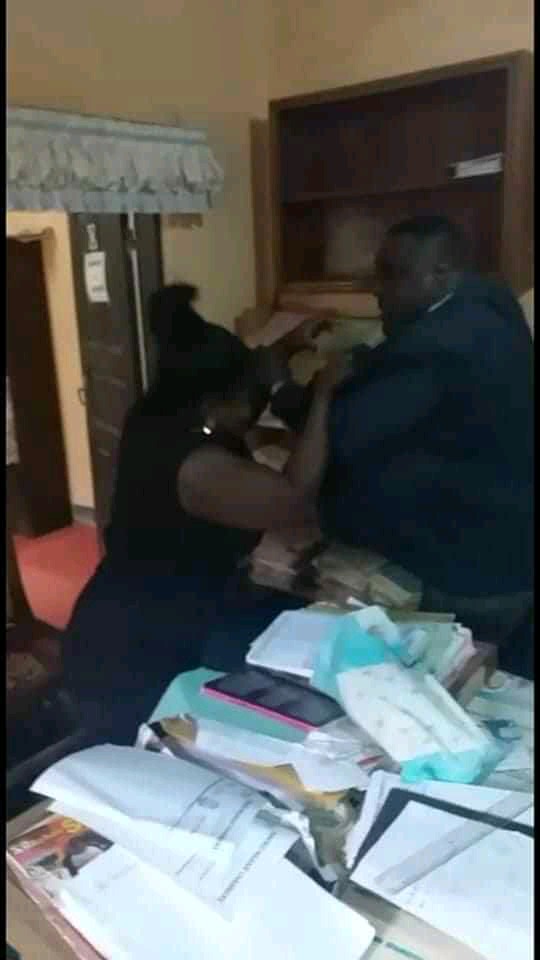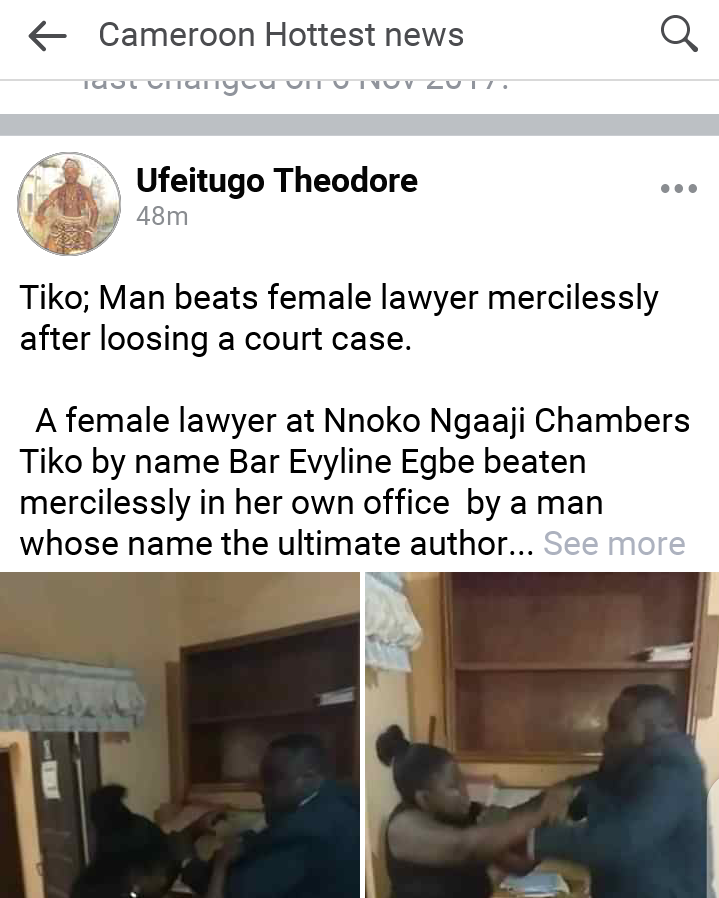 As at the time of reporting, the Tiko Lawyers Association has fired a complaint to Tiko State Council through their President Barrister Fih Davidson. Mr Njuofan Sinju Gabriel is currently under arrest now.
Content created and supplied by: Chinet (via Opera News )