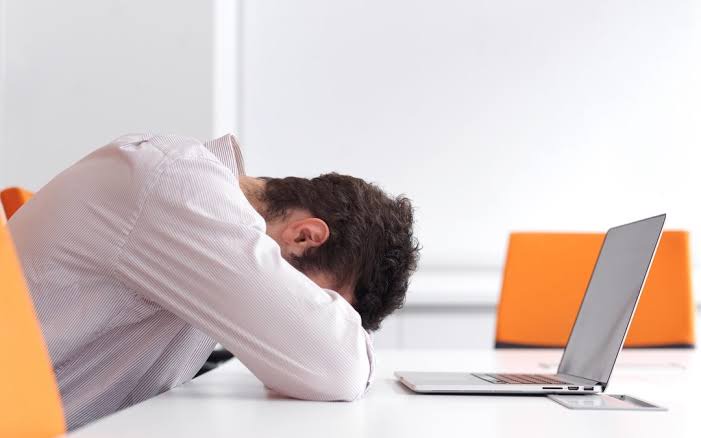 The struggle for success has become so intense especially in the kind of world we are in now.
The secret of why many people don't succeed today hasn't been discussed properly and after so much thinking and observations from me, I can now tell why many people are always stagnant in life and don't succeed in things they do.
1. Doubt: you may or may not be surprised to see this, but this is one of the reason for many people failure today in life.
In the world today, so many people have missed several opportunities that would turn their life for good because, they seem to doubt almost everything that comes their way.
Some doubting might be as a result of them being a victim of scam and others might be as a result of them doubting all opportunities that comes their way not to be legit.
but the truth is that before you can be successful, you have to try new things and even take risk.
Don't allow doubt to change your positive mindset or you would keep missing your opportunities in life.
2. You don't speak out: as we all know, there is a familiar and popular saying which states that, "A closed mouth is a closed destiny". Don't sit quiet and watch things go wrong, try to speak out so that someone would help you out.
Yes you might be afraid that they may think you are failing gradually and end up mocking you or you might have probably been keeping quiet because of pride, but one thing you need to understand about life is that people may laugh at you but you would definitely get someones assistance if you speak out.
3. Pride: infact, this one is one of the main reason and the sad part is that, it has eaten deeply into the heart of so many.
When you are too proud, you would find it deficult to ask questions or work with people who are gonna impact in your life for some silly reasons.
Life is a race and everyone is on track, if you wanna succeed then you should be ready to keep pride aside so that you would learn more in life.
Don't be too proud in meeting or asking someone for help when you are in need of it
4. Not being prayerful: no matter who you are in life, the act of praying impacts alot to your life.
Whenever things are hard, pray for God's help, no one who asks for God's help suffers from failure in life.
Be prayer and see the Amazing work of God in your life.
5. Envy: we all know that no one is perfect and we all feel jealous at times as humans, especially when we see someone who is having what we don't have, but the truth is that you should not let it control your emotions, character and habit.
Envy has put so many people in great problems in life, especially when it comes to succeeding.
Don't be envious and dedicate your time in Working and praying for God's help and you would definitely succeed
6. Not doing your divine purpose in life: everyone alive today is having a divine task that must be accomplished. But the sad news is that, many people leave what they are called to do just to Chase what doesn't align with their destinies.
I would advice every one who is reading this to check their selves after this message to know if they are truely serving their divine purpose in life.
Remember, anything that is yours won't stress or trouble you, instead it brings favour and success.
NOTE: In life, everyone has his own specific time to shine, keep struggling and praying and you would definitely make it at your time.
God bless you all
Content created and supplied by: Pweshblog (via Opera News )