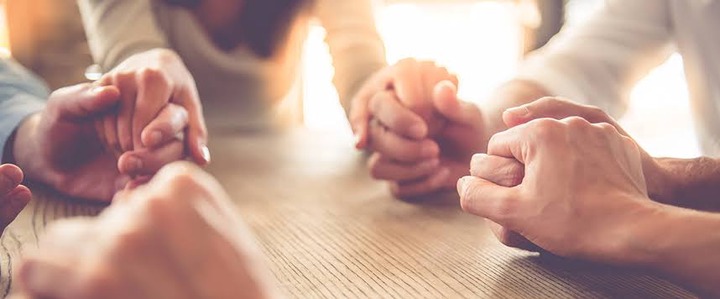 Is it difficult for you to adopt faith into your life? I understand. Here are some tips to help you get in the mood of prayer. How do you make time for prayer?
1. See prayer as a lifestyle not just a Sunday activity. A good way to get in the habit of prayer is to change your perspective about praying and faith. You need to see it as a way of life. Make an effort to walk with God daily. Try to dedicate time each morning or evening to say a short prayer. The more you do this, it becomes a habit. Before you know it, it becomes part of how you live.
2. Consume spiritual content. I truly believe that content can have a powerful impact on your life. Consume content with people who share words on faith, spirituality and God. It will draw you closer to increase your faith.
3. Connect with spiritual people or community. If you stay with family and have friends who are spiritual, then it makes it easy to stay connected to God. However, if that's not the case for you, you have to make an extra effort to connect with spiritual people. Seek out groups, circles and faith-based communities in your area. Having that community can keep you encouraged and motivated to always remain in faith.
4. Dedicate time for meditation and reflection. Do you make time to be still? Have you been in a quiet space with only you and your thoughts? When you do this, you allow yourself to reflect on life. All the good and bad things that have happened. Reflection can give you perspective. That perspective can help you think beyond yourself and environment. Reflection can create space to speak to God. To become more aware of His presence in your life.
5. Sometimes, take a social media break... Just try it. First of all, I'm a social media fan because it enables us to connect with others no matter where they are in the world. That being said, social media can also be an issue. It can be distracting and overwhelming. It can take you away from valuing time for spirituality. Try to take social media breaks to stay grounded in your faith. The break could be a few hours, days, weeks or even months. It's up to you.
Content created and supplied by: Sophia3000 (via Opera News )