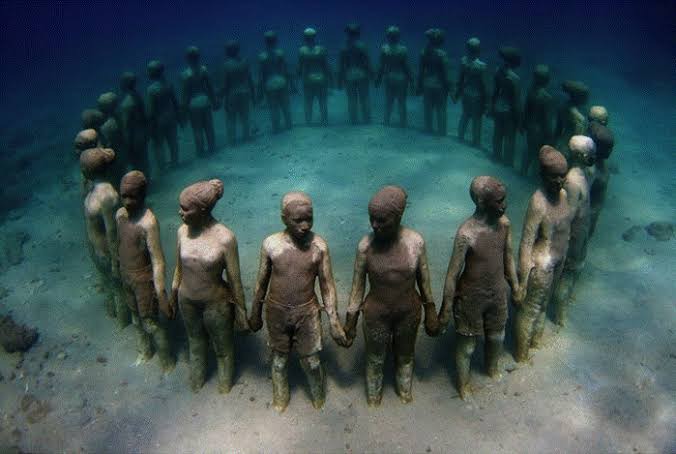 The world as we rightly know is filled with different strange and weird happenings that are just too difficult to comprehend. According to scientific study and research, it was discovered that the earth surface is filled with 71 percentage of water; of which only 5 percent of its bodies have actually been tapped and annexed by man.
During the course of scientific discovery and aquatic research, it has been discovered that many ancient materials and artefacts of historical significance and values have been retrieved from the underground level of water. The use of technological gadgets and scientific devices have also enhanced the discovery of these materials; which have outrightly been annexed and incorporated into the 21st century world discovery and also into different academic research institutes for the sole purpose of enhancing knowledge.
As regarding this topic, I shall be sharing with us; 5 weird and uncommon things that have been discovered and retrieved underwater. See them below. 
1.    Ancient Treasures.
As mentioned earlier, ancient materials and artefacts have in previous times, been discovered and retrieved underneath the sea. The photos above outrightly reveals an alleged ancient treasure that was found at the bottom of the Mediterranean Sea. The treasures were retrieved, experimented and dated to have existed for nearly 3400 years ago when a 50-foot merchant vessel sank off the coast of Turkey.
2.    Ancient Sculptures.
This is a collection of ancient Moai statues and artefacts that were discovered deeply rooted under the Caribbean Sea. These ancient sculptures were found off the coast of Cancun, in Mexico. 
3.    The Underwater Jesus Statue.
This alleged statue of Jesus Christ was found deeply underneath the sea in Italian Riviera. The sculpture was said to have been made by an Italian sculptor named; Guido Galletti. Research and study presumed that the mystical sculpture was discovered by divers, years after it sunk near Portofino in Italy, 1954.
4.    Sunken Submarine.
Although the ideal of sunken submarine is one phenomenon that is not new to aquatic discovery. As a matter of fact, the WWII ushered in a mass discovery of sunken submarine in large water bodies that constitute the aquatic environment in most European countries. This very submerged submarine was discovered to be an Australian WWII submarine which was found off the coast of Papua New Guinea 103 years after it sank.
5.    The wrecked Titanic ship.
The story of the Titanic ship is not one that is new to world history. The ship which sank in the early hours of the morning of April 15th, 1912 was later discovered thirty years ago on the 1st of September, 1985 in a dilapidated state.
Content created and supplied by: OsPrince (via Opera News )