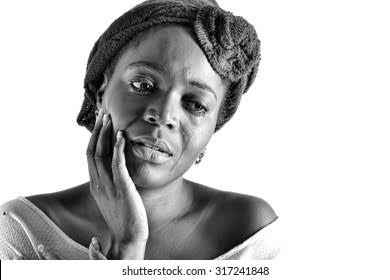 Do you know that there are certain things you should never do to your mother? No matter the level of provocation, doing any of these things can incur the wrath of the lord upon you and thus destroy your future. The problem is that many of us either because of ignorance or stubbornness, we often do these things to our parents especially our mothers.
So, in this article, we are going to have a look at some of these things you should avoid doing to your mother to avoid unknowingly cursing yourself. Just sit tight and enjoy the article.
Mothers are wonderful beings, without your mother, you won't be here today. She is regarded as one of the gods you have on earth and therefore, treating her wrongly means cursing yourself. Below are some of the things you should never do to your mother to avoid incurring the wrath of God upon your life and future.
1. Don't Beat or Engage in Physical Combat with Your Mother; this is one of the most serious and terrible things you should never do to your mother. No level of provocation should make you raise a finger on your mum or even attempt to do it, otherwise nemesis might catch up with you when you give birth to your own children. Just be careful and safe because mothers have a string spiritual backing.
2. Don't Insult Your Mother; this is common amongst children especially teenagers who by virtue of the raging hormones in their bodies. But whether or not you're a teenager, always have in mind that everything you do to your mother will also be done to you when you eventually become a parent. So endeavour to respect your mother's decisions and her personality generally because her significance in your life is priceless. Insulting her means you have opened the door for your children to do same.
3. Don't Have Canal Knowledge of your Mother; this is another thing you should never even dream about if you don't want to incur the wrath of God. Be it your mother or your step mother, never see the nakedness that your father has seen because the curse has a legal backing in the bible. It is one of the terrible things you can ever think of as a young man unless, you want to destroy and tarnish all your struggles.
Curses are real and should be avoided by all means. The bible says respect and honour the old including your parents. So don't take them for granted for any reason if you don't want to be cursed. Thanks.
Content created and supplied by: UpdateArena (via Opera News )