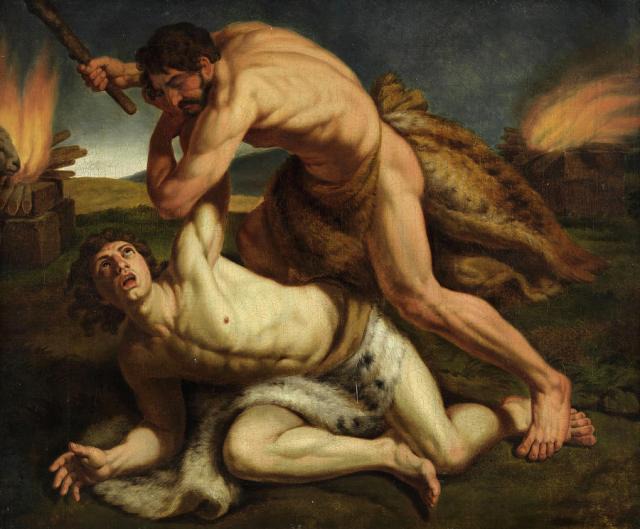 In the last episode of my weekly series, Tuesday Bible study which was published here, https://ng.opera.news/ng/en/religion/54cc4b6b8e2ab381e5b77ea1871f15e1 I got a number of replies that necessitated this rejoinder to address some of the responses I got. Because I have quite a ton load of work to attend to in the office, I'd like to be snappy about this and not take all of your time writing a background or introduction again.
If you're ready, then let's go.
The first point I'd like to address is the allusion made by some readers that Cain married his Sister. In fact, some went as far as giving the names of the sister. One said she was his twin called Luluwa and the other said she was his elder sister named Awan. Now, since these claims aren't proven or supported by scriptures, I would like to believe that they solidly based on conjecture and shouldn't be given any serious attention. All the same, for the sake of argument let's still take a look at it.
Assuming Cain married his sister, whether Luluwa or Awan or whatever her name may be, whether she was his twin, his elder sister or younger, that's immaterial. My argument however is, how is it that she was able to travel away from the family, which was very nuclear at the time, to go live in a different country all by herself and survive on her own without the Bible deeming it necessary to mention? Sounds totally ridiculous to me. If the brothers who had all the surviving and self-provision skills (Abel being a herder and Cain a farmer) could stay close to their family, how then could the lady who probably had no skill to provide for or fend for herself journey away from her people to go live in faraway Nod?
This brings me to the next point raised by some of the respondents where they claimed that Nod wasn't in the real sense the name of a place. They said it was just an expression to mean "Wandering".
Well, let me first start by acknowledging my ignorance of the meaning of the word NOD prior to writing the first episode, and I must sincerely thank the reader who first pointed that out to me. I did a quick search on the word Nod and confirmed that in Hebrew it actually means "to wander". But what I refuse to accept however, is the fact that a respondent alluded that the writers of the Bible didn't know where Cain went after the curse, hence the use of the word Nod to describe his location. This sounds ridiculous if you ask me, because if Nod was just a description of an action rather than a location, how then did they know when he got married, how then did they know when he made love to her, how did know when he had his first child and the name he gave the child and then want us to believe they didn't know where he left to after the curse?
For the sake of clarity, let's look at the Bible and judge this submission based on the written word. Gen 4: 16-17 says, 16 So Cain went out from the Lord's presence and lived in the land of Nod, east of Eden.
17 Cain made love to his wife, and she became pregnant and gave birth to Enoch. Cain was then building a city, and he named it after his son Enoch.
By the foregoing, it is safe to say that the writers were just trying to confuse the readers by introducing the word Nod as a coy or they didn't know what exactly they were writing about, because verse 16 specifically said Cain Lived in the land of Nod. But verse 17 introduced a new dimension to the story, It says Cain was building a city at the time of the birth of Enoch and quickly named the city after him. SO it's also safe to say that the city in which he dwelt was Nod later named Enoch, which would contradict the earlier assertion that he was a wanderer, or we can allude that he met his wife and made love to her while still wandering around the eastern part of Eden. Which also sounds ridiculous because it still didn't say where his wife dwelt when he met her. SO now you see how confusing this is becoming to a non-critical reader, right?
The Bible isn't a book of mystery as many would want to have us believe. It's just a hastily written text with many loops the writers never took out time to seal before compiling, and then to deter sheeples from questioning things they do not understand in it, they tell them to seek the Holy Spirit's interpretation; interpretations that have over time thrown the entire church into confusion as they keep coming in version and counter versions.
In closing, I'd like to submit that the Bible isn't any different than any other religious text. Because you believe it is doesn't change this fact. The creation story is similar to those of the Epic of Gilgamesh, the Ginnungagap and Hesiod's Theogony.
So, I ask you once again, who did Cain marry?
Content created and supplied by: Dipsix (via Opera News )