Since the invention of the camera, photography has played a pivotal role in capturing and recording our past so later generations can live vicariously through what others witnessed firsthand. As billions of photos have been taken throughout the years, only the smallest fraction of those rare photos from history will ever leave an indelible mark that will never be forgotten. The thing is, sometimes the photos have a deeper story than what we see. Many times, the full backstory is far more intriguing than the actual moment captured in time.
If "a picture's worth a 1,000 words," these rare photos from history speak volumes beyond that.
1. Oldest photograph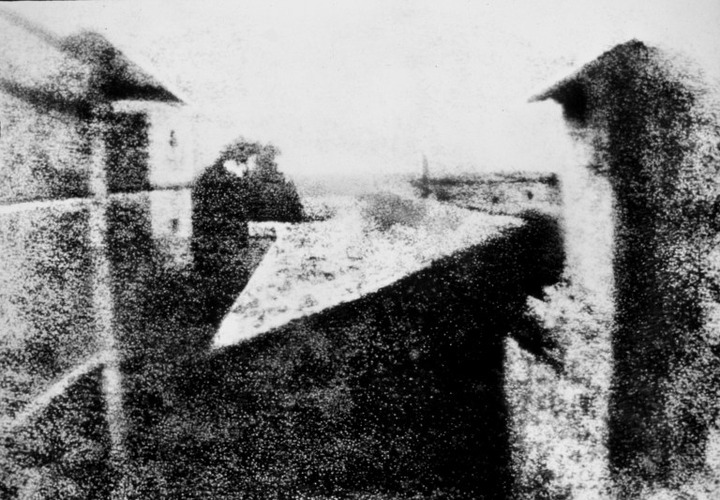 The oldest surviving photograph to exist. It was taken by pioneer photographer, Joseph Nicéphore Niépce. The scene depict a view from a window in Nicéphore Niépce's estate known as Le Gras in Saint-Loup-de-Varennes Bourgogne,France in 1826 or 1827.
2. Being Different
Sometimes even the law isn't enough to change the reality. When the American constitution eventually allowed African-Americans to attend white schools, not much changed. Dorothy Counts was the first to attend an all-white school but quickly had to leave. Too much bullying and intimidation had her leaving after only four days.
3. The Manhattan Bridge Under Construction, 1909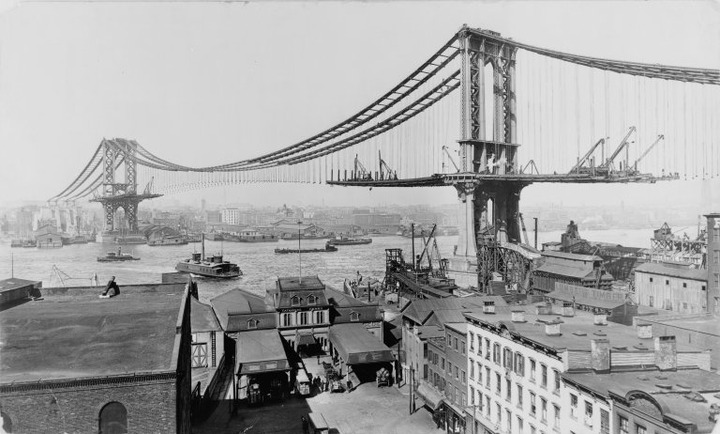 The construction of the Manhattan Bridge on the East River in New York City. this photograph was taken on March 23, 1909 The bridge finished construction in 1909 and first opened up on the 31st of December 1909.
4. Flying Babies
'Operation Babylift' took place on April 12th, 1975 from Vietnam. Following the Vietnam War, many Vietnamese babies became orphans and that's where the U.S. government stepped in and took action. They flew the babies back to America, and then citizens of U.S.A., Australia, Canada and France adopted them.
5. Theodore Roosevelt jumping over a fence on horseback, in 1902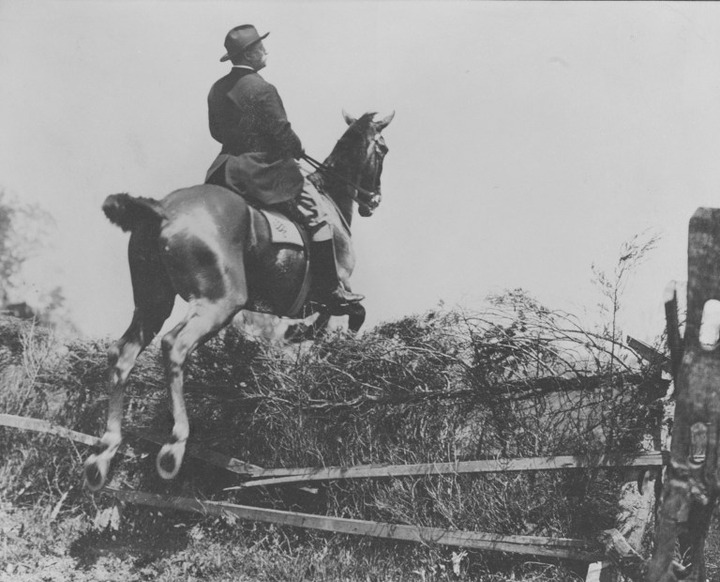 26th President of the United State, theodore Roosevelt, just over a few while on horseback in circa 1902.
6. Punch-Up
It has taken a long time for women to be recognized in the world of sports. But who said that women weren't already practicing on their own, let's say on rooftops? In the 1930's a group of women's rights activists took to Sweden's roofs to take boxing classes for sport… or for something else.
7. Austrian Boy Receives New Shoes During WWII
8. Apestronaut
Apestronaut or astrochimp? Well, it doesn't really matter. What matters is that Ham The Chimp was the first humanoid ever to be sent successfully into space. It's because of him that man has been able to advance in space.
9. Statue of liberty
The completed head of statue of liberty on display at the third Paris word fair (exposition universelle) in Paris, France in 1878
10. The Mushroom Cloud
If you happened to be at this Nevada nuclear test site on this day, you wouldn't have had much time to escape from this blast. From the explosion point to the camera, the shock-wave took exactly 16 milliseconds to travel.
11. Young Queen Elizabeth As A Mechanic During WW2 (C. 1939)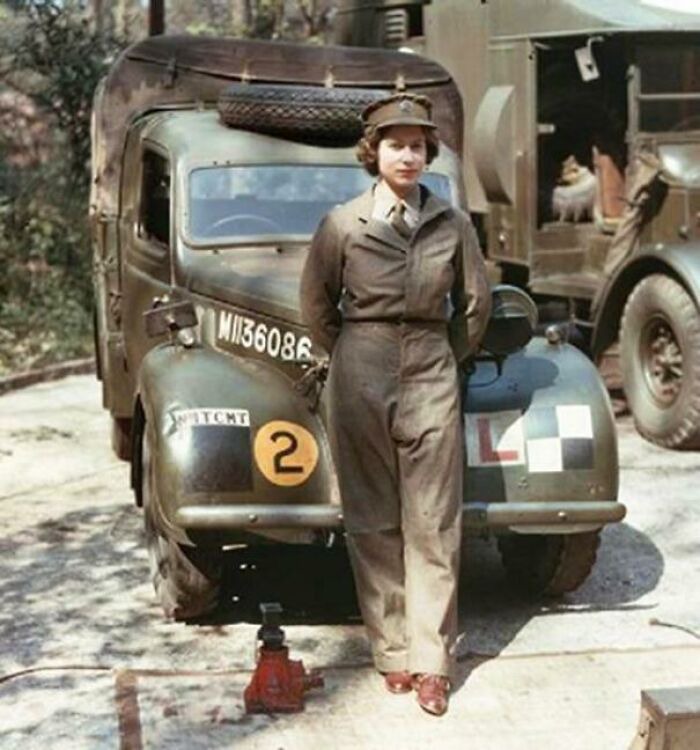 12. Home At Last
'Operation Homecoming' was not a prom thing, no, it was the returning of U.S. soldiers in exchange for Viet Cong in the 1970's. This photo of fighter pilot Lt. Col Robert Stirm reuniting with his family after 6 years won an award and was later called "Burst of Joy".
13. Job Hunting In 1930's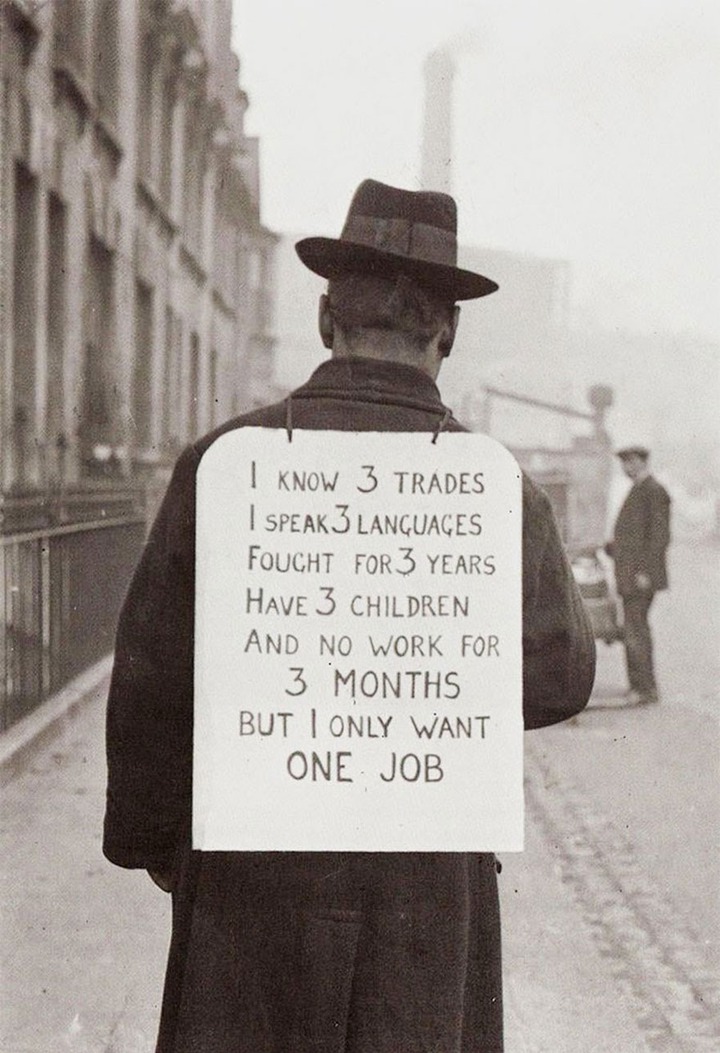 14. Aging Lincoln.
It's no surprise that presidents gain a few extra grey hairs during their term. This side-by-side of President Abraham Lincoln shows a little more than just a couple of silver threads. Compare the images of him before and after the Civil War.
15. James Dean.
The life of a man loved too much ended too soon. This historic stock image shows James Dean at a gas station in 1955. It would only be a couple of hours later that he would die in a tragic car accident.
16. A Lone Man Refusing To Do The Nazi Salute l, 1936.

17. In 1969, When Black Americans Were Still Prevented From Swimming Alongside Whites, Mr. Rogers Decided To Invite Officer Clemmons To Join Him And Cool His Feet In A Pool, Breaking A Well-Known Color Barrier.
18. Giant Ray
There are many opinions about whether this giant manta ray is real or not. But according to most, A.L. Khan's stock image from 1935 of the 5000-pound monster is enough to scare anyone out of swimming again.
19. Walt Disney on the day they opened Disney Studios.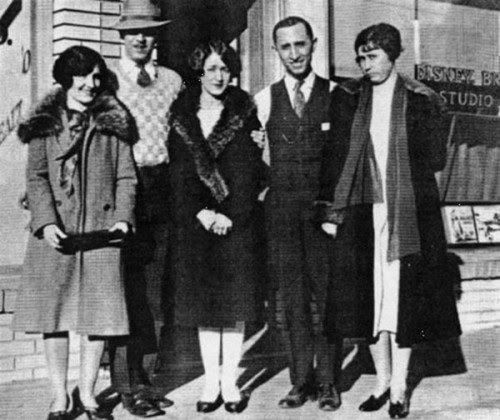 Content created and supplied by: Smartmindblog (via Opera News )