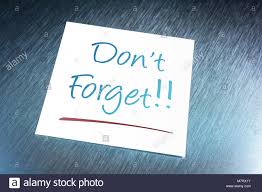 If you hope to be adjudged a success after departing this life,not by volume of material things,fame, educational qualifications and other things you have acquired ,but based on God's assessment, please do not forget to keep these important facts in your mind and let them guide your daily decisions and actions as you go through this life.
(1) Do not forget there is a time to be born and a time to die.Just remember as you came to this life,one day once you are done,God will ask you to come home.Only God knows the exact day and time.
Ecclesiastes 3:1-2 says:
"To every thing there is a season, and a time to every purpose under heaven:A time to be born, and a time to die..."
(2)Do not forget there will be assessment of what each of us have done on earth;and once God has had that done the necessary verdict will follow.Those who have done good according to God's standard will be rewarded and those who have done evil will be punished.
Ecclesiastes 11:9 and Ecclesiastes 12:14 say:
"Rejoice,O young man,in thy youth; and let thy heart cheer thee in the days of thy youth, and walk in the ways of thine heart, and in the sight of thine eyes,but know thou, that for all these things God will bring thee into judgement".
"For God shall bring every work into judgement, with every secret thing, whether it be good,or whether it be evil".
(3) Do not forget the law of sowing and reaping.Every deeds ever done are acts of sowing and in due time you will reap and whatever you have done, whether it be good or bad, will come back in multiple folds to bring you Joy or hunt you.
Ecclesiastes 3:2 says there is,"a time to plant(sowing), and a time to pluck up(reaping) that which is planted".
Galatians 6:8 says,"Be not deceived; God is not mocked: for whatsoever a man soweth, that shall he also reap".
Those who go around doing good and helping others in positive ways will certainly be rewarded,as what soever they do will come back to them in multiple folds.But those however going about doing evil and harming and killing others will also be rewarded in hundred folds.
(4)Do not forget to do good,even if you do not feel like it and endeavour to keep away from every form of evil work because of the consequences it brings.
Galatians 6:9-10 has this admonition for us:
"And let us not be weary in welldoing: for in due season we shall reap,if we faint not.As we have therefore opportunity,let us do good unto all men, especially unto them who are of the household of faith"
Hebrews 13:16 says:
"And to do good and to communicate forget not: for with such sacrifices God is well pleased"
1st Peter 3:10-12 say thus:
"For he that will love life, and see good days,let him refrain his tongue from evil, and his tongue from evil, and his lips that they they speak no guile:Let him eschew evil, and do good;let him seek peace, and ensue it.For the eyes of the Lord are over the righteous, and his ears are open unto their prayers: but the face of the Lord is against them that do evil"
(5) Don't forget that whatsoever you have acquired,legitimately or through illegally means,would be left behind at the point of death.That is evident from what you may have noticed in the experience of so many people you might have known,seen and read about.
Ist Timothy 6:7 says,"For we brought nothing into this world, and it is certain we can carry nothing out"
Ecclesiastes 5:15 says:
"As he came forth of his mother's womb, naked shall he return to go as he came, and shall take nothing of his labour,which he may carry away in his hand".
Psalm 49:16 says:
"Be not thou afraid when one is made rich, when the glory of his house is increased; For when he dieth he shall carry nothing away;his glory shall not descend after him".
So you don't need to kill,cheat or defraud anyone to take what belong to them knowing that all of those things will be left behind at the point of death.lf what you acquire is done illegally,note that those things will rise up one day to eat up your flesh like cancer.
James 5:1-3 says,"Go to now,ye rich men,weep and howl for your miseries that shall come upon you.Your riches are corrupted, and your garments are motheaten.Your gold is cankered; and the rust of them shall be a witness against you, and shall eat your flesh as it were fire".
(6) Do not forget there is a place called hell and another place called heaven.Everyone that is presently doing evil on earth and wouldn't repent of them and accept the Lord as Saviour and do good works by the grace that Christ supplies will find themselves in a place called hell at the end of their journey on earth whilst those who repent of their sins, embrace Christ as Saviour and Lord and do good works will be rewarded with a place called heaven.
Hell is described as a place where,"where their worm dieth not, and the fire is not quenched"
(Check Mark 9:43-44)
Heaven on the other hand is a place of everlasting joy, comfort and peace.
(7) Do not forget that only Jesus is the saviour.There is no other saviour and only those that belong to Him will be allowed in heaven.
If you want him to save you,turn away from your sins, confess them to God,ask God to forgive you and cleanse you from all sins with the blood of Jesus and accept Christ as Saviour and Lord and live for Him so as to guarantee your place in His kingdom.
Thanks for reading this piece.
Content created and supplied by: ThomasUsigbe (via Opera News )