Trust me when I say that I have been in this situation and I know how it makes one feel. Being in a creative rut can lead to frustration if you're a writer; either writing for fun or writing for a living. Here's what to do to break free from such low interests or lack of creative ideas.
For a start, it's very evident that you lack ideas and you need something to stimulate the creative juices and cause them to begin to flow again. It can be that you are placing much importance on outcomes/ results and as such being hard on yourself.
You need to learn to relax and give yourself time. Allow the thoughts and ideas to come to you.
Here's something I do quite often whenever I find myself in a creative rut that might be of help. First I give myself a "Time out" and possibly do something else, like hanging out with friends or playing games. Doing that allows me the opportunity to relax and refresh before coming back to the work. It allows me to see the problem and readdress it. You can also give it a try and see if it works for you.
Don't try to be hard on yourself. Most of these great writers you know has experienced this at one point. See it as something quite normal and common in the everyday run of things, because the more you might attempt to push it, the more it might become worse.
Overthinking most often than not creates its own set of difficulties, don't give in to it.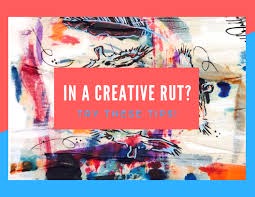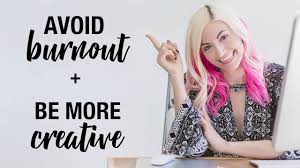 Remember, imagination not overthinking is the key to creating amazing stories and write-ups.
Content created and supplied by: Nechygift (via Opera News )