There is nothing called luck or fortune in the kingdom. Light is what makes the difference between the winning Christian and the losing one. The poor Christian and the wealthy one. It is a good understanding that matters.
Deuteronomy 8:18 says I am the Lord they God that giveth thee power to get wealth. That I may establish the covenant which I have sown unto thy fathers to this day.
it is your level of understanding that determines your level of possession. Prosperity in the kingdom doesn't answer to prayer and fasting. What you are selling or the business you are involved in is not what determines your prosperity. It is the light under which you are operating that determines the result you get.
"In my terms, Success is not having money and living flamboyantly. Success is living in good health, taking care of necessary bills, affecting the lives of others positively, having peace of mind and living in peace with God and men to the end."
From the beginning of creation when God created the heavens and the earth. He created man and woman and gave them authority over everything.
Everyone wants to be successful in every area of life, such as financially, maritally, spiritually, physically, economically, healthy, etc. To enjoy each of these successive stages requires paying a certain price. Each has a tag price. And we have different books, messages and sermons that are related to these successive stages.
But, there is a book that contains everything we are looking for on earth, which is the Bible, (Our Life Manual) There is no amount of books you read that is above the Holy Bible. All the novels written on earth combine is never above the Bible. Only the Bible is enough to teach you how to live and have a successful life By understanding and application of the WORD, your problems are solved if you believe in God's word
Joshua:1:8 This book of the law shall not depart out of thy mouth; but thou shalt meditate therein day and night, that thou mayest observe to do according to all that is written therein: for then thou shalt make thy way prosperous, and then thou shalt have good success.
It is the truth you encountered that liberates you from poverty. Not what you study in school. Gods word is your access to wealth. (The sliver is mine. The gold mine. I created the heavens and the earth. I am the God of all flesh is there anything too hard for me to do? The hearts of kings are in my hand.) Says the Lord God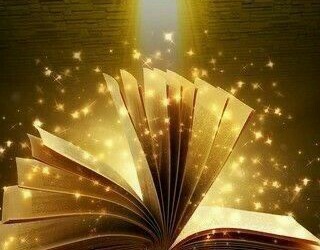 Satan has blinded a lot of people from the truth. Because he knows when you discover the truth and acts upon it, your eyes are open and you become free from his trap. Being alive and fulfilling your destiny is a treat to the kingdom of darkness. So, Satan does everything possible to block your sight from seeing what God had prepared for you. Satan is powerful on his victims but powerless on those that carry God's word. If you don't have God, you don't have anything. You are vulnerable to physical and spiritual attacks. The only way to fulfil your Destiny and get satan out of your life is to serve God from the depth of your heart and study the Bible more than anything in another book.
To know the mind of your father, mother, wife or friend is to understand and follow their principles. The only way to know the mind of God is to draw closer to Him and follow His status. "To be announced on earth, you have to denounce the earthly things and follow God." the ways of God are discipline and obedience. As long as you want to live in affluence you must lookup Him. He created you and only Him knows what is best for you. So until you reconcile to Him before He identifies with you. And then you are enrolled into the class of success.
Jeremiah:29:11 For I know the thoughts that I think toward you, saith the LORD, thoughts of peace, and not of evil, to give you an expected end.
I want you to know that the prosperity God has planned for you has nothing to do with your profession, your career or your family background. (It says, "if thou shall hearken diligently, unto the voice of the Lord they God.) whether you are a farmer, carpenter or a doctor or engineer your Covenant alignment is the issue.
God Remains God. Merciful And Compassionate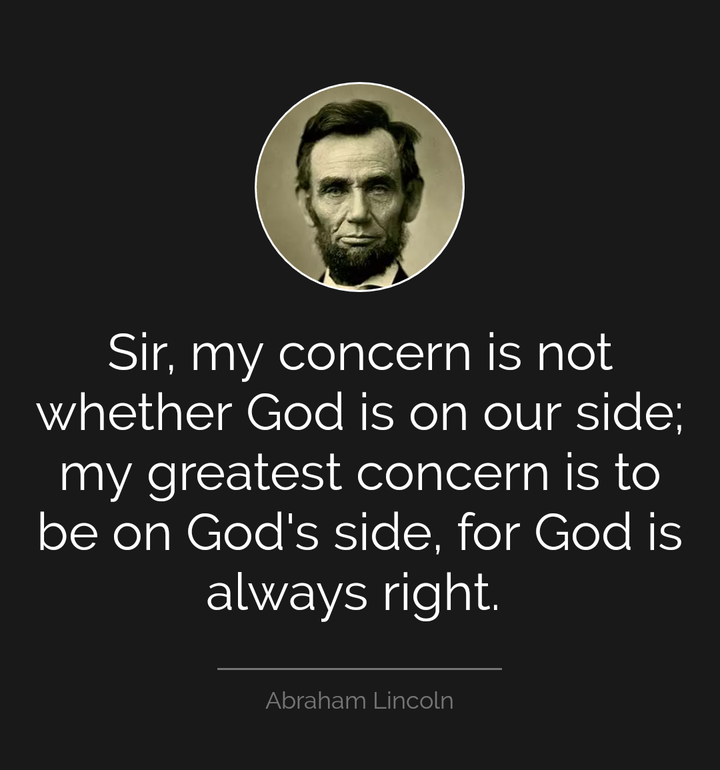 The word of God is the key to living a successful life. No manufacturer creates a product without the manuals. Without the manuals, the buyer cannot enjoy the full features of the product. So, following the principles in the manual guarantee the safety and the life spans of the product.
The Bible is the manual of God's products. We are the products and the Bible is the manuals. For you to have good success in life, you must do according to what is written in the Bible. (It says, to observed and do according to what is written therein for thou shall make your ways prosperous and shall have a good success) You can't be a committed child of God and live in confusion. You can't be serving God and satan oppress you. It's not possible. Who can see a consuming fire and still be running towards it? You can only be surrounded by the Holy Ghost fire if you are with God. The easiest way to fulfil your destiny is to serve God from the depth of your heart. Proverbs:1:23 Turn you at my reproof: behold, I will pour out my spirit unto you, I will make known my words unto you.
You can only emerge a giant if you do according to God's will. When God pour His Spirit upon you, you become announced, men will run to the rising of your light because God had made you a solution to problems. The queen of Sheba travel miles to seek the counsel of King Solomon because the spirit of the Lord was in union with him. Job 33:4 The Spirit of God hath made me and the breath of the Almighty hath given me life. Job:32:8 But there is a spirit in man: and the inspiration of the Almighty giveth them understanding.
There is no way you spend quality time with God without experiencing something new in your life. Whatever that must bring the Spirit of God upon you must cost you a very big price because God is the rewarder of those that diligently seek Him. Is there any reward that is above God's reward? Therefore, spending quality time with Him invokes His presence. And your ability and creativity become enhance. Jeremiah:33:3 Call unto me, and I will answer thee, and shew thee great and mighty things, which thou knowest not.
Some things can only be revealed when you call upon God. The spirit of God brood upon you. One revelation from God can change your story for life. (Just One Revelation)
The only way to be safe and enjoy the fullness of life is to be addicted to the Bible and do according to what is written in it. Pray, Study and be Obedient, do according to what is written therein. Hosea:4:6 My people are destroyed for lack of knowledge: because thou hast rejected knowledge, I will also reject thee, that thou shalt be no priest to me: seeing thou hast forgotten the law of thy God, I will also forget thy children.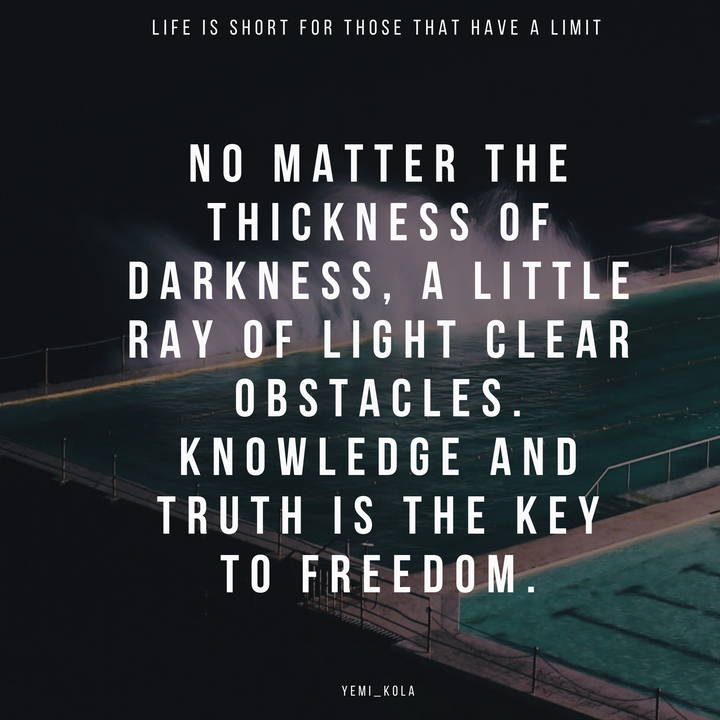 Until you search before you Discover. Your hunger for knowledge determines your achievement. It is the knowledge of the truth that sets you free. Seeking knowledge tasking. No knowledge is free. No freedom without a price. But, it worth the reward. Proverbs:23:23 Buy the truth, and sell it not; also wisdom, and instruction, and understanding.
It is a risk to be alive without knowing the purpose of your existence. God is committed to creatures that seek him. You serve humanity when you identify with God. And that makes you relevant to society. But, the journey of your success begins the moment you live according to the precepts and status of your Creator.
Jeremiah:29:12-13 Then shall ye call upon me, and ye shall go and pray unto me, and I will hearken unto you. And ye shall seek me, and find me when ye shall search for me with all your heart.
Success and failure is free will. You chose to become what you wish to be.
"You break the limit when you capitalize your heart and mind on the Word of God. An undefeated weapon."
Your major priority should not be how to make money, but how to know the mind of God and advance His kingdom. It is by seeking His kingdom first before He adds any other things to you. "A child only benefits from His father if he obeys and behaves responsibly." Until you make God your priority before God makes you His favourite. Matthew:6:33 But seek ye first the kingdom of God, and his righteousness, and all these things shall be added unto you.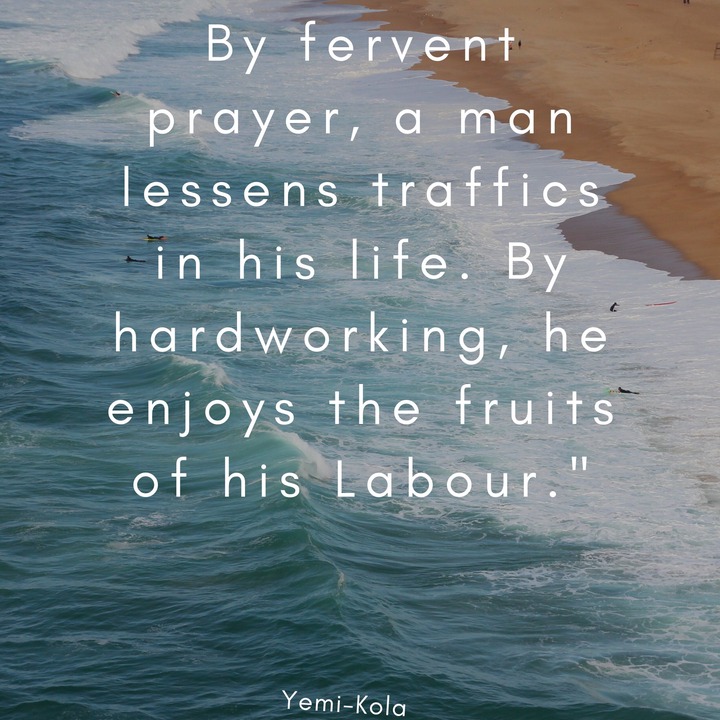 There is no problem on earth that you won't find the solution in the Bible. All you need is to draw from it. It's an undefeated weapon.
God Bless u
Follow us as we explore the teaching
Please, share the message with others.
God bless you in Jesus name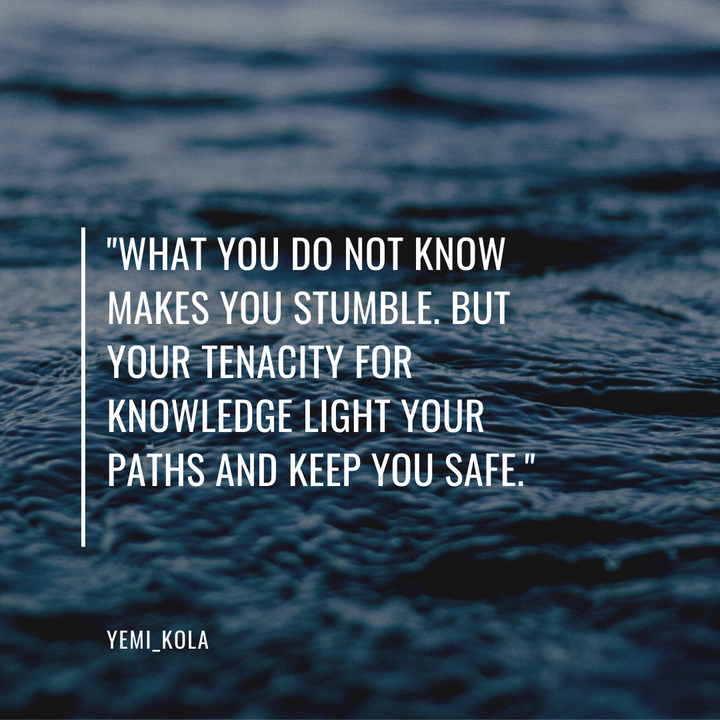 For prayer and counselling
follow us on or call:
Twitter:[email protected]_kola
IG:- yemi_kola
FB:- Emmanuel Yemi Kola
Email: [email protected]
WhatsApp: +2347033027372
Tell: +2348025953118
Thank you
Content created and supplied by: Yemi-Kola (via Opera News )
Opera News is a free to use platform and the views and opinions expressed herein are solely those of the author and do not represent, reflect or express the views of Opera News. Any/all written content and images displayed are provided by the blogger/author, appear herein as submitted by the blogger/author and are unedited by Opera News. Opera News does not consent to nor does it condone the posting of any content that violates the rights (including the copyrights) of any third party, nor content that may malign, inter alia, any religion, ethnic group, organization, gender, company, or individual. Opera News furthermore does not condone the use of our platform for the purposes encouraging/endorsing hate speech, violation of human rights and/or utterances of a defamatory nature. If the content contained herein violates any of your rights, including those of copyright, and/or violates any the above mentioned factors, you are requested to immediately notify us using via the following email address operanews-external(at)opera.com and/or report the article using the available reporting functionality built into our Platform See More