Nobody likes to be watched while they're trying to read a book, but we're willing to make an exception if it means getting to visit this stunning new library in China, because as you can see below, the incredible structure has a giant spherical auditorium in the middle that looks just like a giant eye.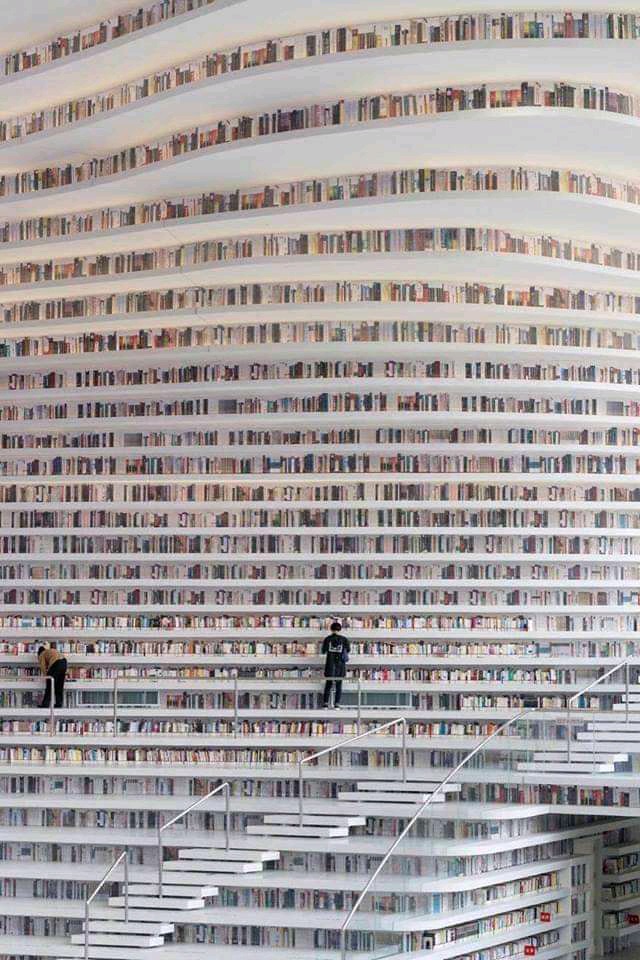 If reading books and visiting the library were ever considered old-fashioned, it's not anymore. China's stunning Tianjin Binhai Public Library opened this month and is anything but the traditional dusty old building that we're used to associating with libraries.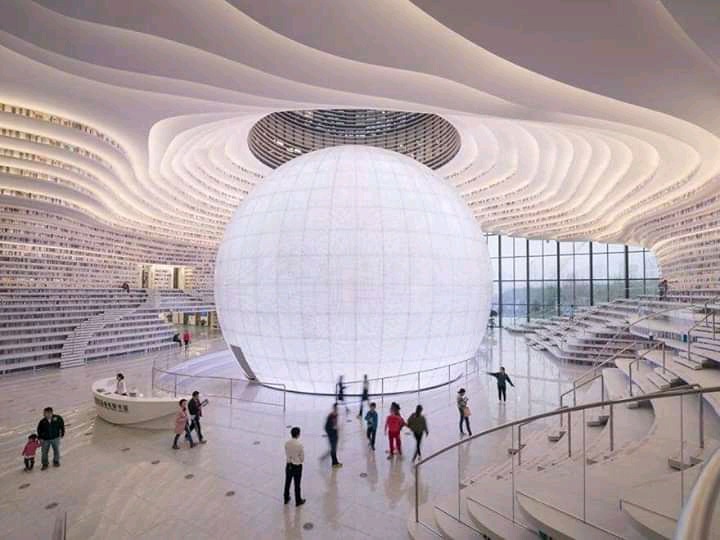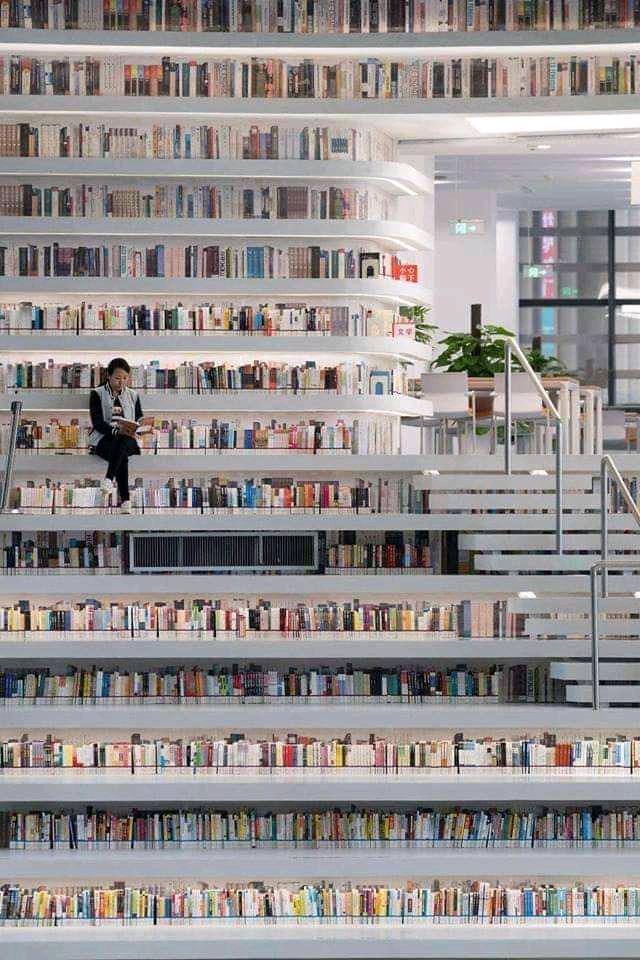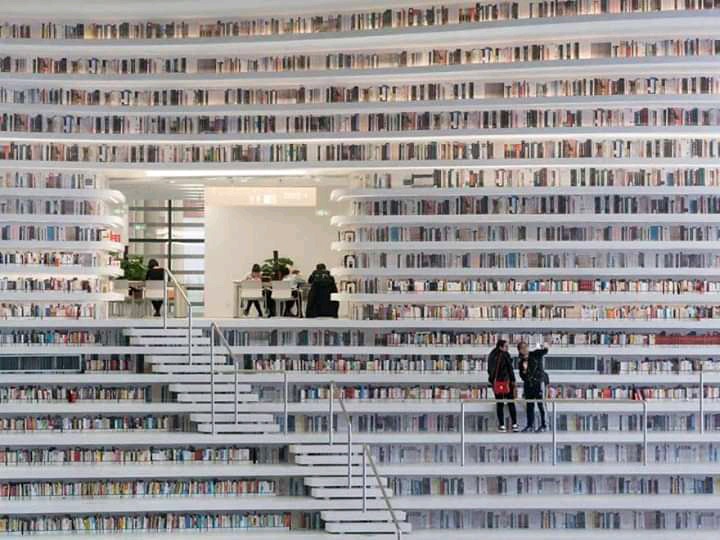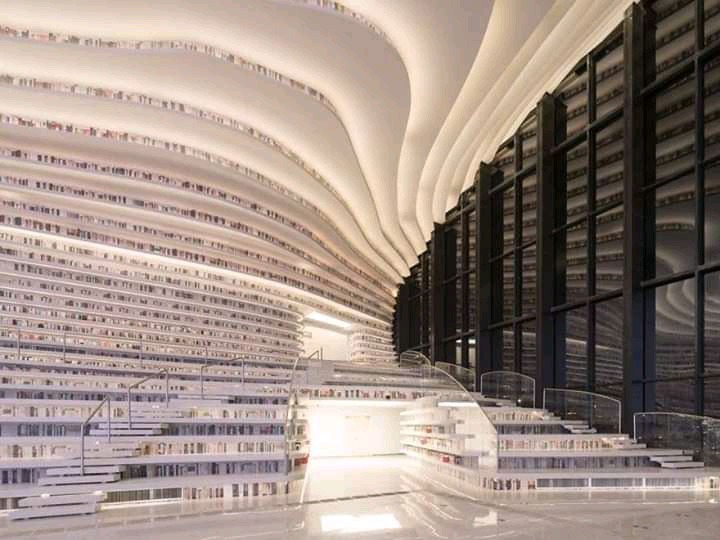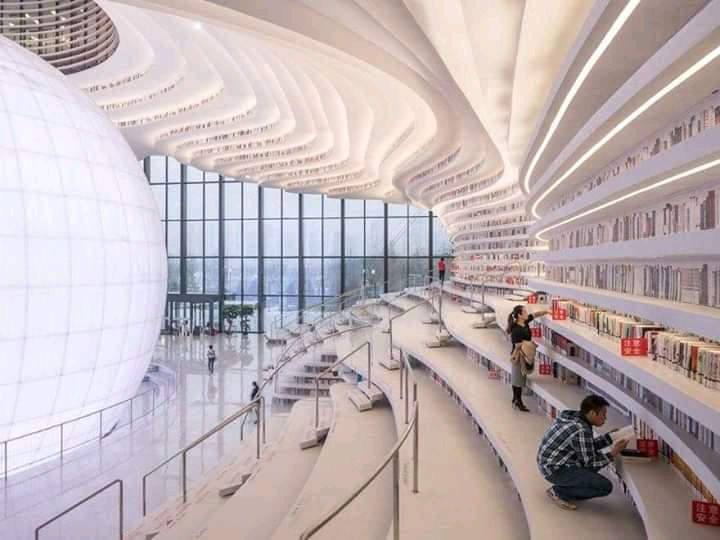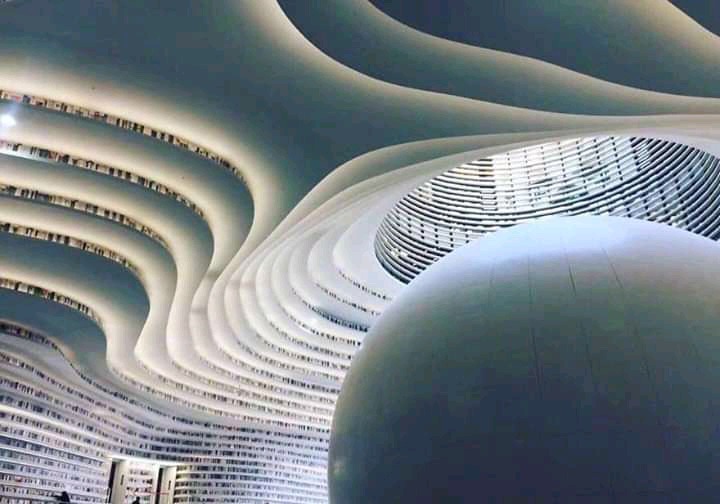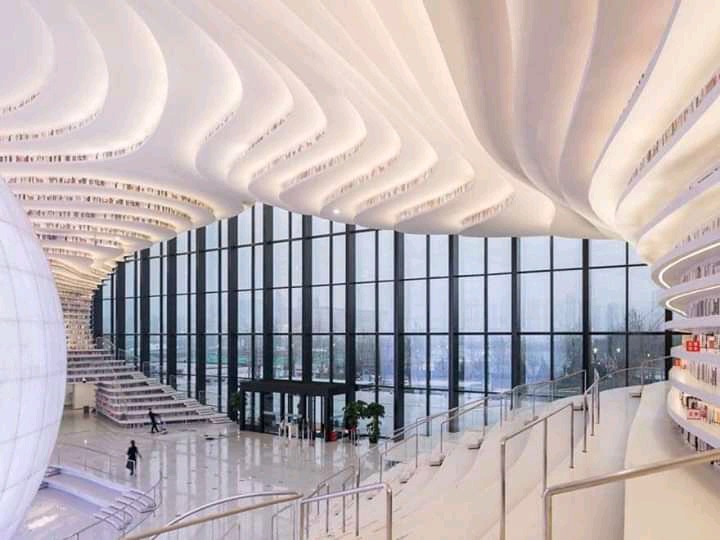 The five-storey public library, located in the northeastern Chinese city of Tianjin, is home to a staggering 1.2 million books. Its cutting-edge design is the work of Dutch architects MVRDV and the Tianjin Urban Planning and Design Institute (TUPDI) and took just three years to construct.
The massive bookshelves that contour the library's walls, rolling across the ceiling like waves, were designed to hold more than books. Visitors can walk among them. In addition to the ground floor reading area and auditorium, the first and second floors are home to further reading rooms and lounge areas. The top two floors house offices, meeting rooms, computer and audio rooms. Terraced book shelves contour the entirety of the curved interior and act as both stairs and seating. Maas describes them as "great spaces to sit and at the same time allow for access to the upper floors. The angles and curves are meant to stimulate different uses of the space, such as reading, walking, meeting and discussing."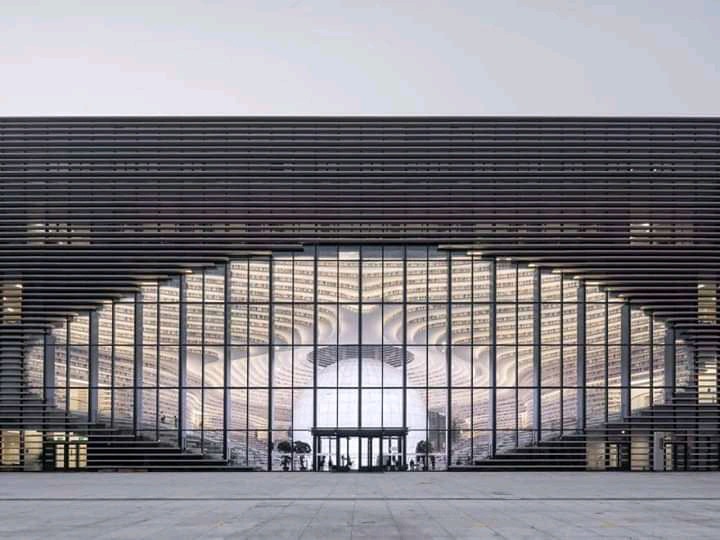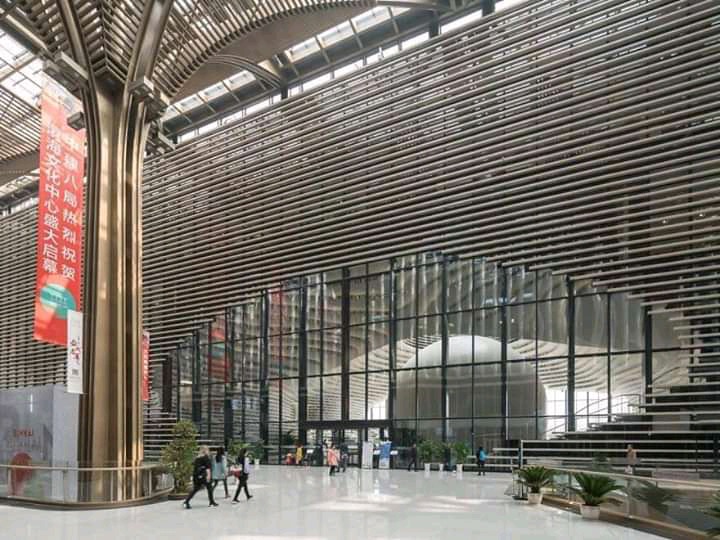 I'm just wondering when Nigeria will be up there with countries like China and the rest of the A list countries. Hopefully we'll get there one day, it's just a matter of time.
Content created and supplied by: Casprin (via Opera News )