Whenever people come across waste such as plastic bag or used Coca-Cola cans, no one thinks much of them. This young man however, has created an amazing art out of these waste products.
His creation caused a lot of reactions online and that is expected because just looking at what he did with these waste, the first thing that will come to mind is "wow".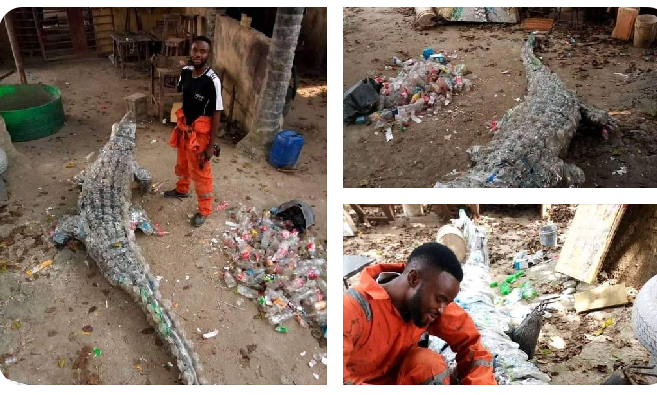 He was able to sculpt a crocodile from cans and plastic bags. Some Twitter users confessed to how real the artificial crocodile looked and could easily be mistaken for a live one.
This is a very creative thing this young man has done and could really fetch him lots of money. Hopefully this young man's talent will not go to waste.
Below are the photos of the young man's wonderful creation: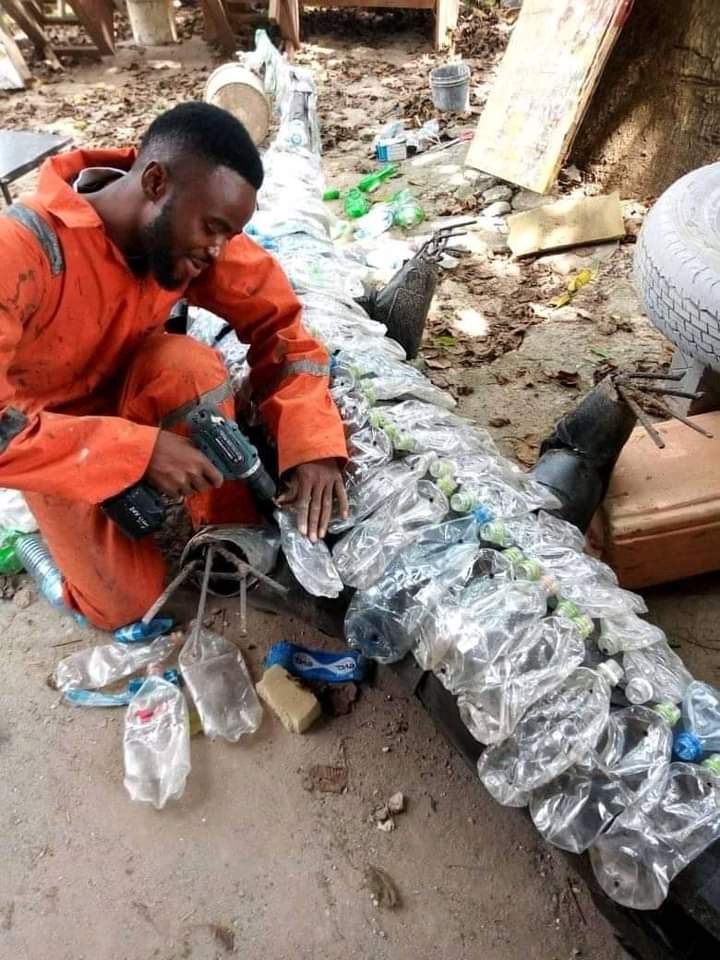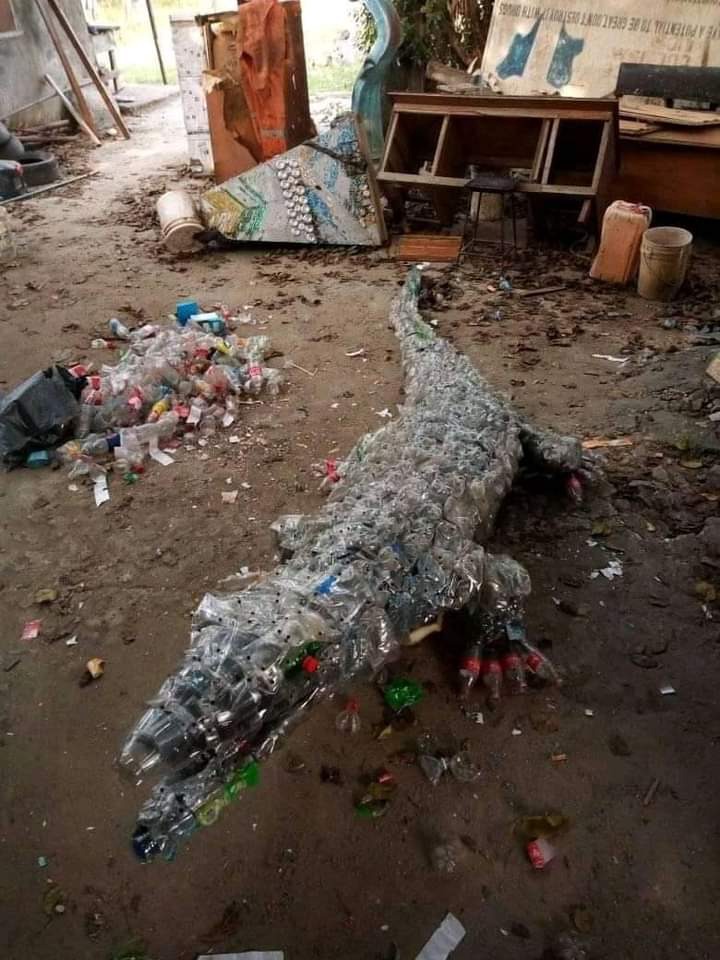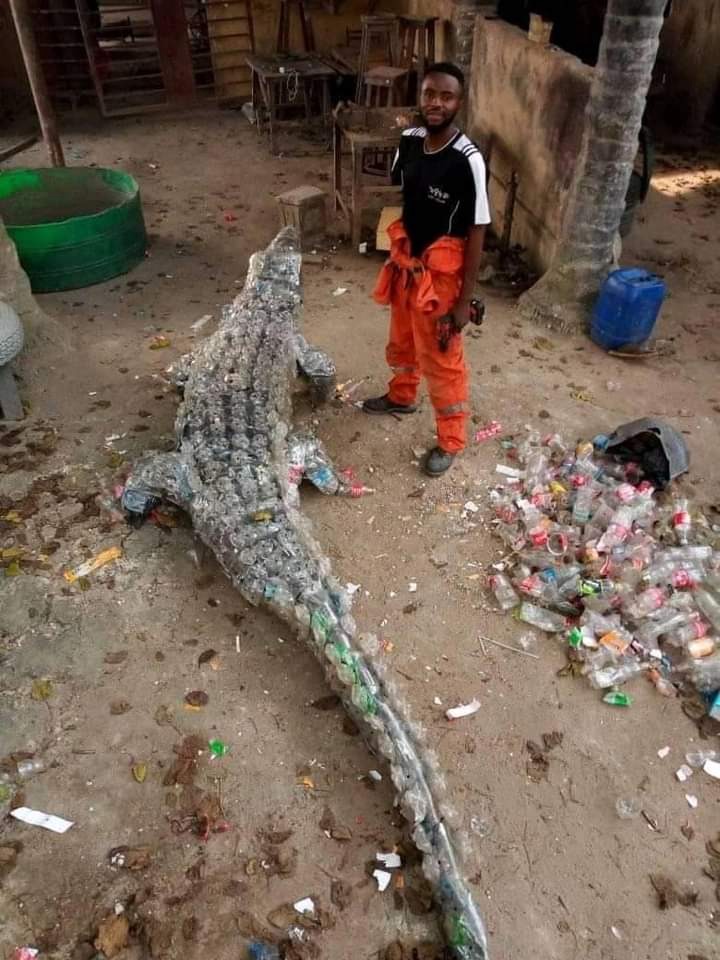 Here are the different reactions by Twitter users after the young man posted pictures of his creation: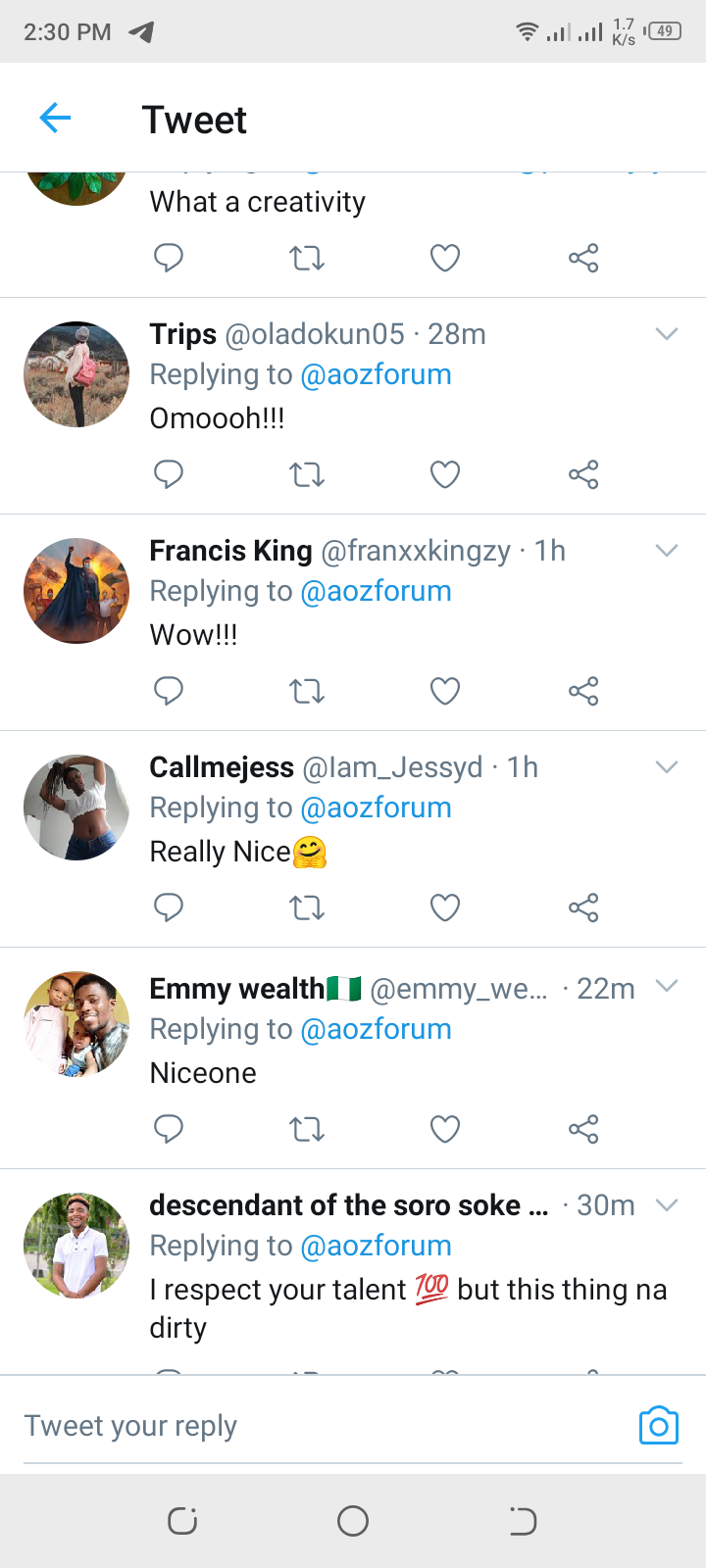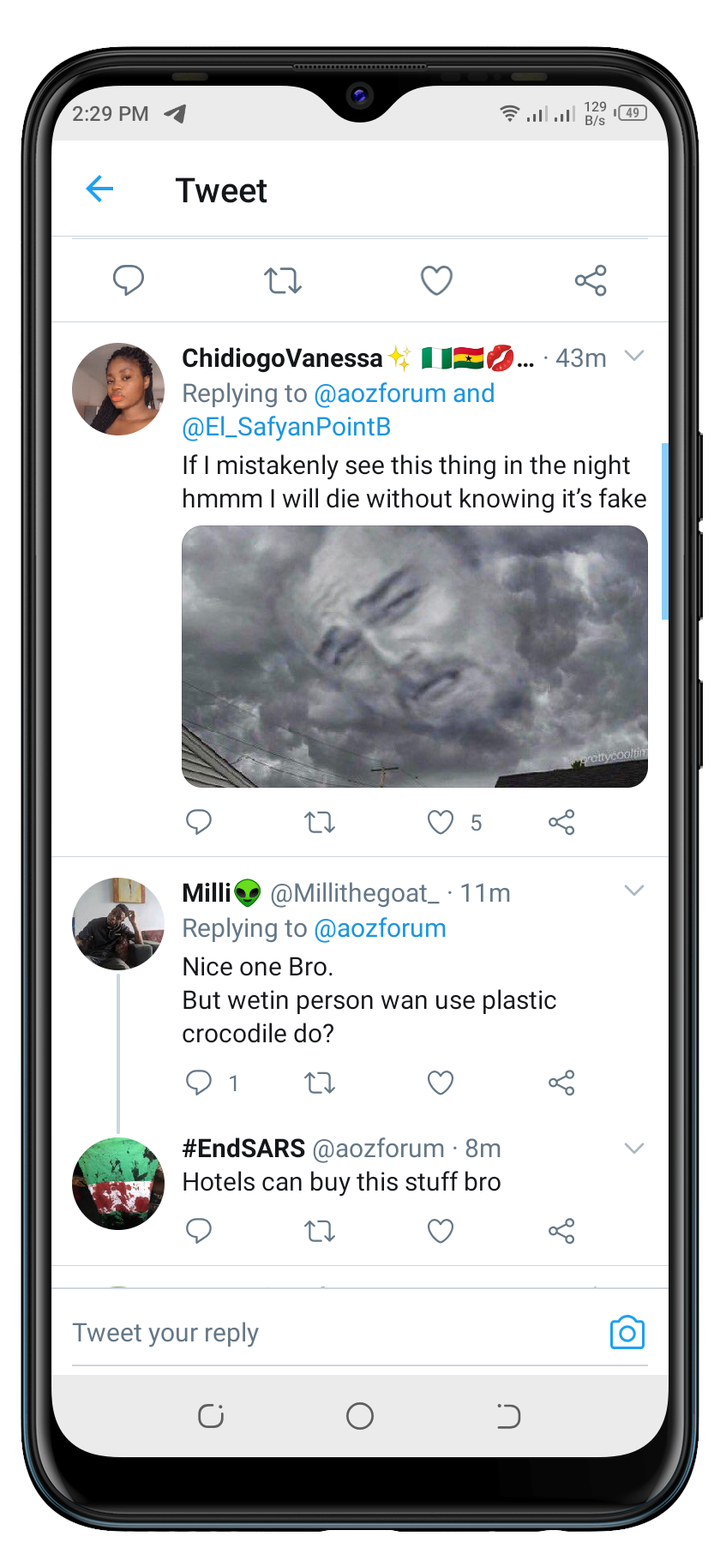 Content created and supplied by: abdjharlal (via Opera News )