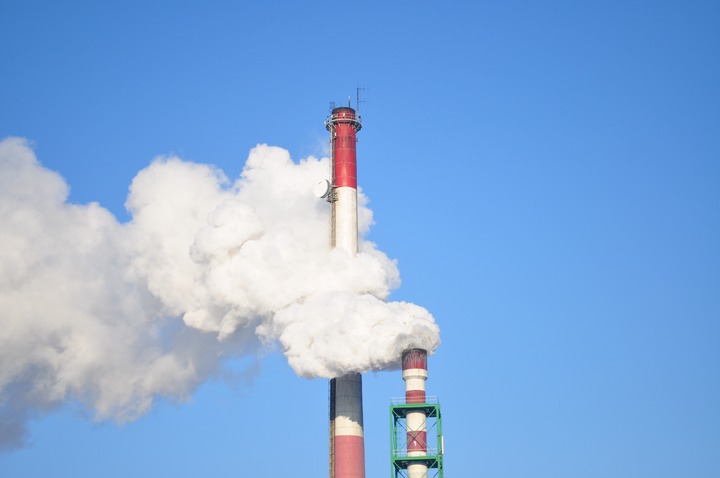 The 21st century has brought upon us many technological advancements that have our lives both easy and complicated.Complicated because this information age has made changes very easy and somehow sporadic. This has now thrown another challenge to our lives- that of coping and surviving these sporadic changes. So, how do we deal with change in the 21st century. We have to learn how to adapt. Change is a constant in life, like death it is both certain and inevitable. It is therefore counter productive to resist change, we just have to find a way to prepare for it.
There are seven important points you need to understand about change:
1. Change is constant 2. It is not personal 3. Sometimes your thinking is not always your friend 4. Change isn't the enemy, fear certainly is 5.There is always a predictable emotional cycle 6. You are more resilient than you think 7.; Your life is built on a Bedrock that is unchanging. Why people resist change is usually that it pushes them out of their comfort zones.
We will consider three things you need to do to enable you adapt to change:
1. Accept the change: to begin with adaptability is the ability to adjust to a change in your environment. God has been gracious to us by placing this ability inside us. When we face change what's the initial reaction? You guess: Denial first, then anger. But beneath those emotions is an admission of the fact that, we lack the ability to adapt to the change. Resisting will not make it is any better rather it complicates things for us!
We can never change anything we've not accepted. The first stage of dealing with any kind of change is to accept the change. Acceptance gives you the freedom to think and focus on what you need to do about the change.
Once you have accepted the change, set out to gather all the information you need about the new change. The information will help you to know how to cope with the change.
2. Expand Your Options:
When you are dealing with change, the next thing you need to do after you have accepted the change is to expand your options. You need to learn how to connect more deeply to your passions, talents, values and resources because they are the raw materials you take with you into any situation. Learn to tap into your inner resources. To do this, you need to:
* Expand your thinking: you are who you think, your thoughts end up becoming your realities. Think deep, think wide, look at every angle of the change. Ensure to keep thinking positively, there must be something positive about every change that confronts you.
* Improve your self concept: Always remember" There is no meaning to life except the meaning man gives to his life by the unfolding his powers" according to Erich Fromm. And there many of such powers hidden in you and remain untapped. A negative self concept will sink you faster than the change you are afraid to face. Improve self concept by boosting you self esteem. If you value yourself other people will value you. If you don't see any value in your self, neither will other people see any value in you.
* Remove any wrong assumptions about yourself: It is possible you have underestimated your ability to adjust to the change you are facing. God has wired into each of us not only a mechanism to survive, but also to thrive. Any wrong assumptions you have about yourself should be discarded.
3. Take Action: At this juncture you make a plan that will help you implement everything you learnt about yourself, your values, your powers You must ensure to take SMART action. SMART stands for:
* Specific: You must know what action to take. In other there is no ambiguity as to you are certain to do here. The action you will take is the right one for the particular situation.
* Measurable: The action is an action that can be assessed. You have a way of knowing that you have taken the action you need to take.
* Achievable: The action you want to take is realistic. In other words, you are not just indulging yourself in fantasy but dealing with what is possible.
* Relevant: action must be related to the problem at hand.
* Time bound: there is a deadline attached to the action you want to take.
God has wired into each of us, the ability to adjust to changes in our environment. We should never be scared of change but always be prepared to accept it, expand our options and taken ACTION.
Content created and supplied by: Sheegay-74 (via Opera News )