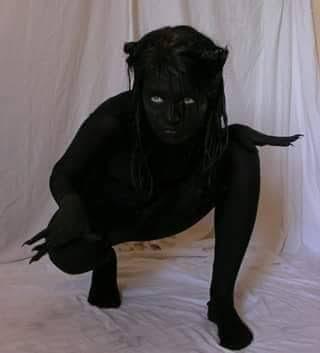 Have you ever wondered why, day after day, often every month or year, you keep going through the same issue? Why is all your success data continuously slipping into the hands of your rivals and others you have never reported? You see yourself, at the same time of year or even month, losing something or failing in a certain region of your life. Do you feel going up and then going down in a cycle? You're fine today just to slip down the next day. It appears that your life has a pattern of sin, disappointment, and blockage.
This is you? Then there is a risk that you will have a tracking spirit monitoring your movements to make sure you never make progress in life.
It's snatched before your eyes right as you're about to make your breakthrough! For your breakthrough, it's time.
All things are possible with God, fear not, and I pray that you can eventually conquer in the name of Jesus.
Here are 7 ways of resolving the influence of the evil spirit of monitoring.
1. You have to learn how to handle your tongue
Why did you think that without speaking up, you couldn't take any measures in life? Before executing it, the pattern of many destinies does not allow disclosing their destiny intentions and secrets, since you do not know the hiding enemy that is against your survival. Often it's hard for many people to do something in life when they speak to men about their vision, so you have to grasp the language of your destiny so that you don't fall prey to such a monitoring agent. Do not try to please men by telling them your success and the importance of your life, but learn to listen to the voice of your soul. Always learn to live by the guidance and direction of the holy spirit.
2. Amid the multitude, strive to locate the true people.
Note, life is filled with the combination of both good and bad, loved and evil, and you will never know which one is against your life until God opens your eye to see them. At a given time, you must try to consider certain people who are careful about your wellbeing, emotions, affection, feelings, and the likes of it. By doing this, you will be warned and very careful to talk to people about your problems.
3. Learn to personally consult God prior to consulting man
Your intimate direct communication with God is the greatest fellowship ever. Before seeking the permission of men, always learn to look for directions from God's face because human beings can often be dangerous, you don't know who among them won't want you to get to the top. So, always make God your first best friend before any guy, and you'll be protected from the evil powers of monitoring agents by doing this.
4. Become prayerful
Prayer is the secret to combating your life against any form of spiritual attacks and assignments. Please do not hesitate yourself in prayer, wage war against them, pray some violent prayers of revenge against them whenever you find the workings of this evil spirit in your life. In Jesus' name, you shall win them.
5. Be rooted in God's word
In order to fight against the actions of this agent in your life, try to locate the relevant scriptures.
Always quote it and you will win in the name of Jesus.
6. Keep all your records and details hidden from your neighbors and keeping them close.
You can never say who is against your rise and success among your people, ensure that you keep your things away from being lost in the hands of your enemies.
7. Change your pattern of living and mind your social relationships
This will confuse your opponent, and your next thought of action will find it difficult to decipher. Do not be too loose with them, but establish for yourself a sense of respect and honor and you will gain in the name of Jesus.
May God set you free in Jesus' name from all the evil works of the monitoring spirit.
Thanks for reading, the topics covered here are available for positive progress and critical assessments. Please do well to drop a comment below and share the article with as many as possible as possible
Content created and supplied by: Frydey6 (via Opera News )