An idle mind is devil's workshop. God blesses a man via his hand work, be it in teaching, trading, artisans or all works of life. Nigeria Youths are real hustlers, thus man took to his Twitter account handle to share how he get two thousand Naira (2k) daily through tutoring science subjects. See his tweet,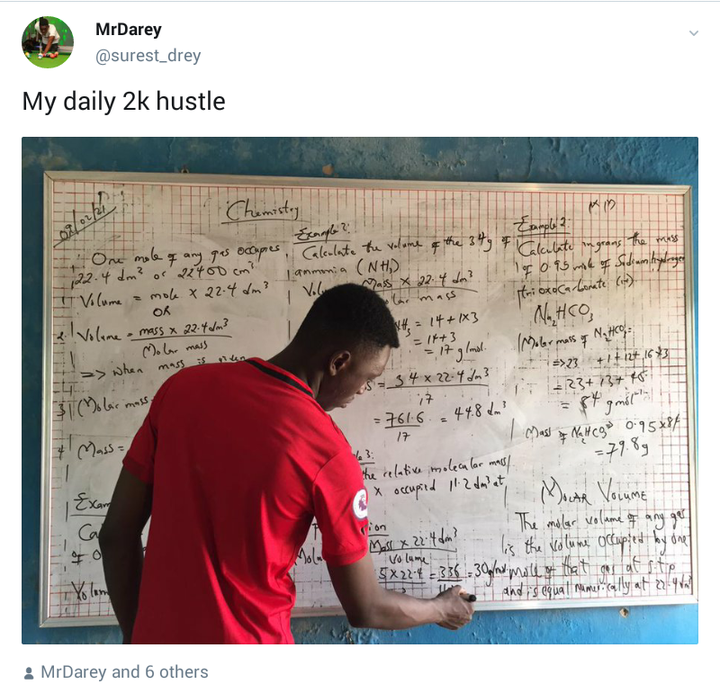 Regarding the above post, its obvious that every action a man take has a particular outcome. Deciding your financial features starts from a decision you take today, for a decision you make today shape your feature or puts you In The right form of life.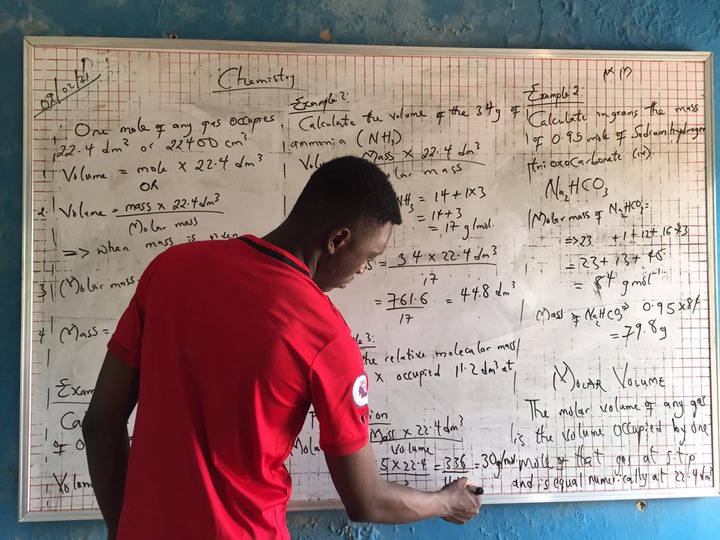 The teacher in question is doing the needful to make ends meet. He is not only doing the needful, but indeed very proud of his hustling. He is impacting something new in the life of his students with utmost passion, enthusiasm, eagerness and all alacrity, his hustling(handiwork) may pay off in due course, for no effort in life to succeed is a waste.
Having not the mindset to beg or to depend on anyone, God may decide to uplift him for making an effort to succeed. Everything that goes around usually comes around, one-step may lead to another step and eventually lands you a big earning job. By devoting time to teach extra time, he is definitely creating More opportunity that will benefit him in the feature.
However, online user have reacted to his tweet, some berated him and made defamatory comments regarding his hustling, while others commended him and even made slight corrections in his abilities. See online reactions to this,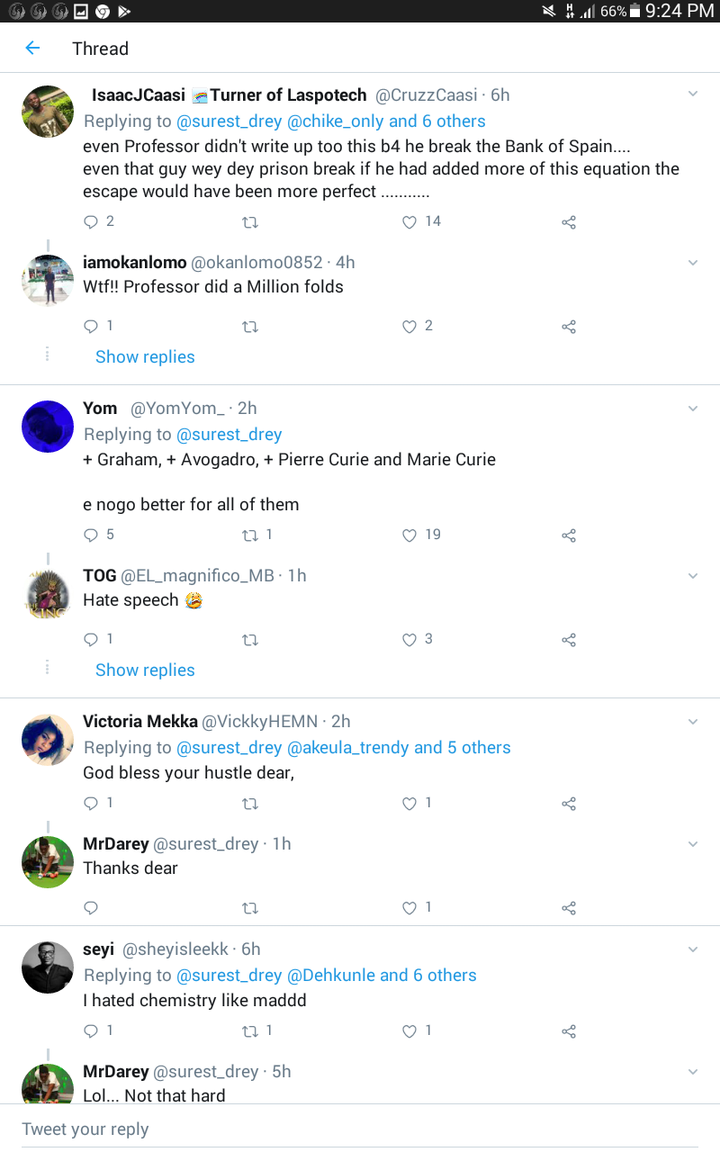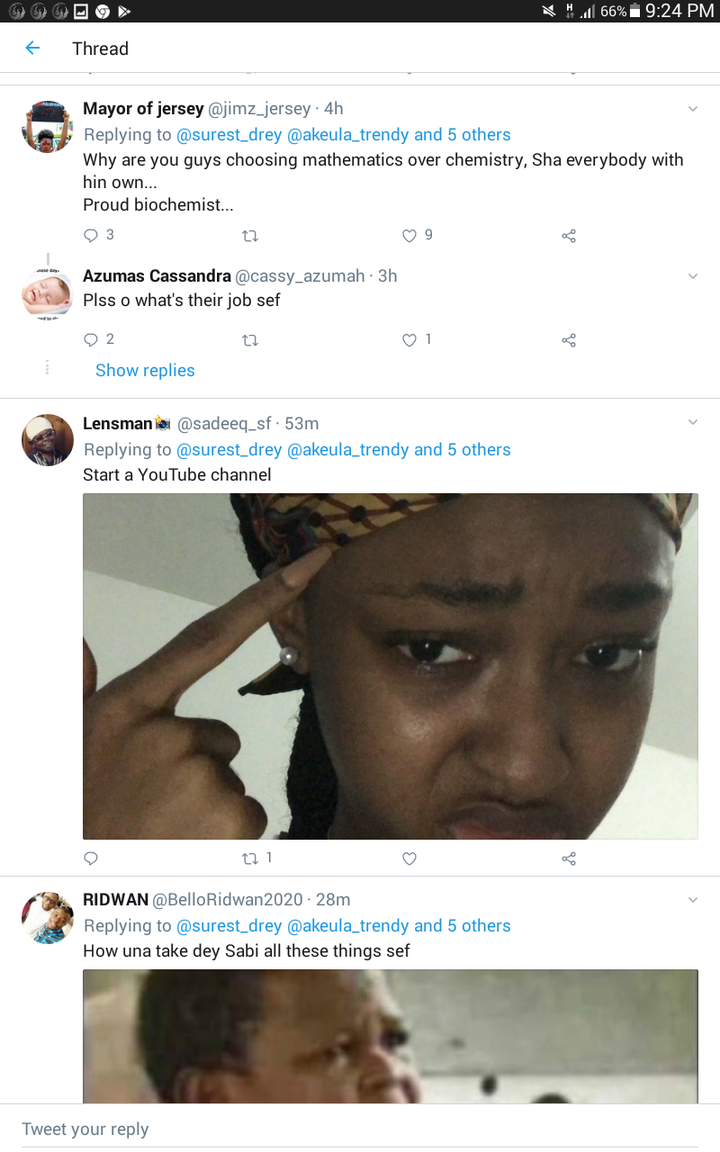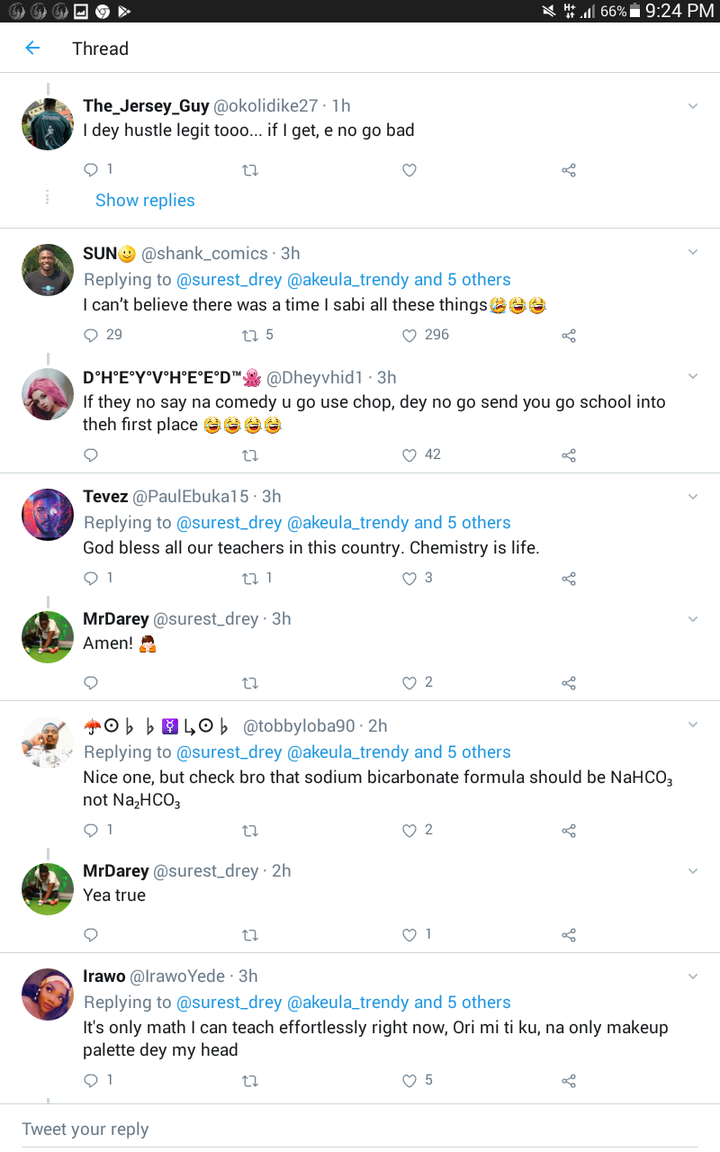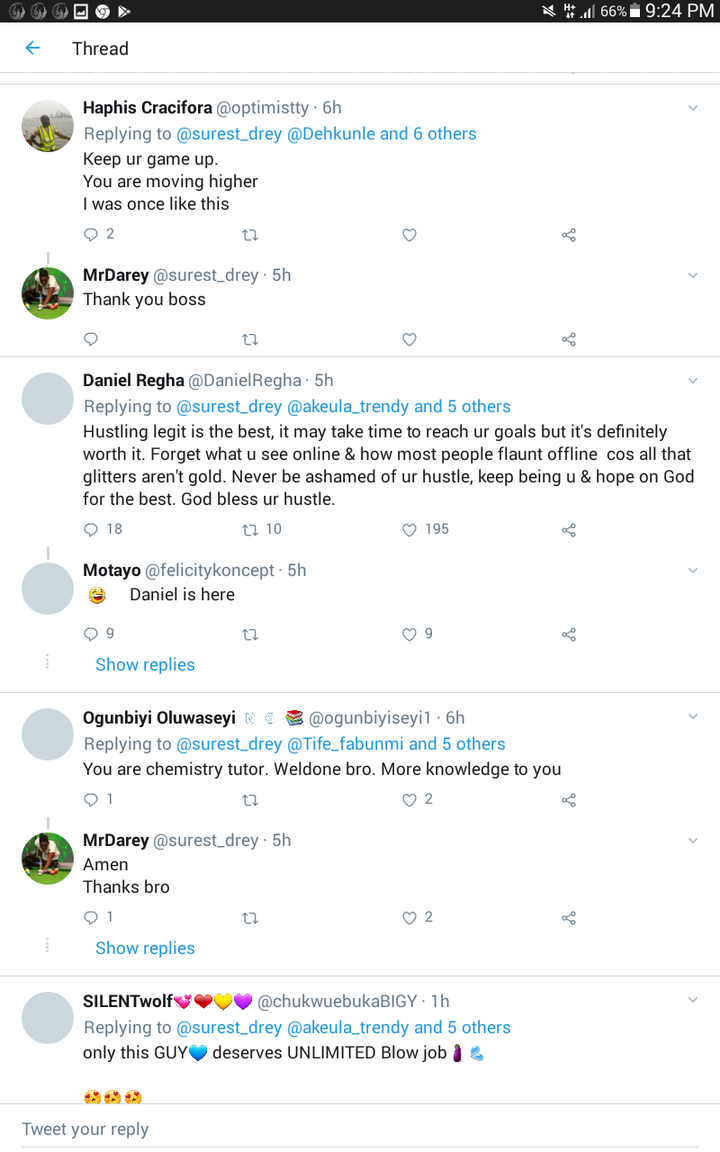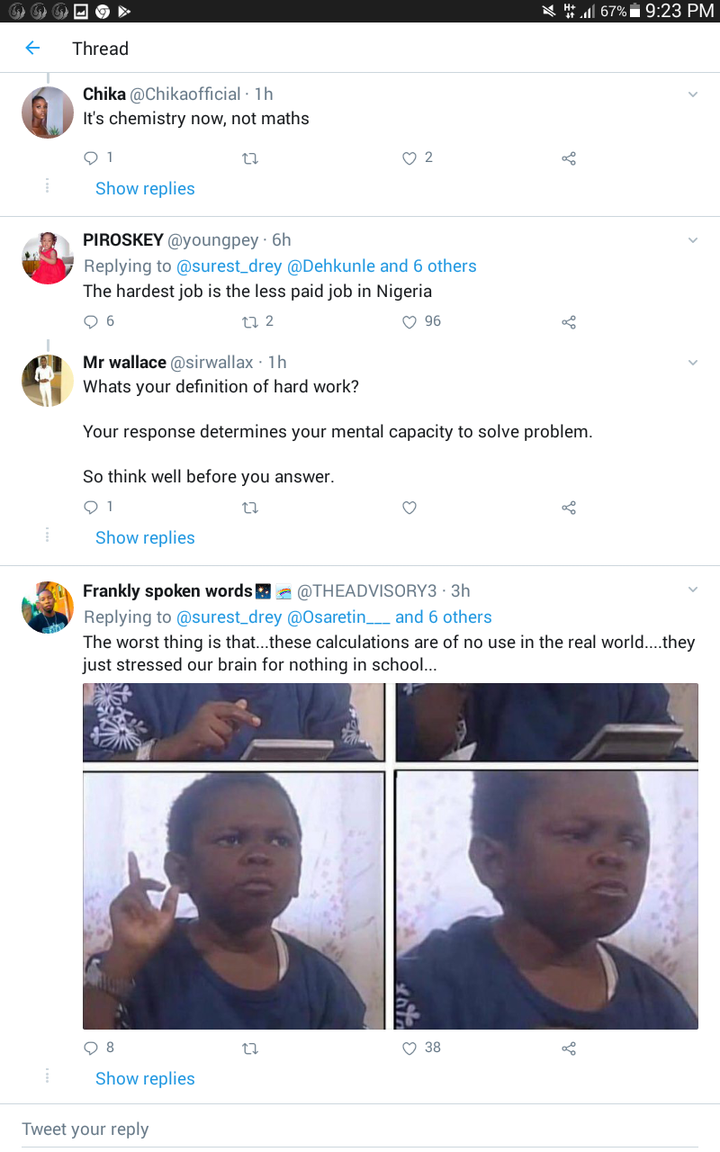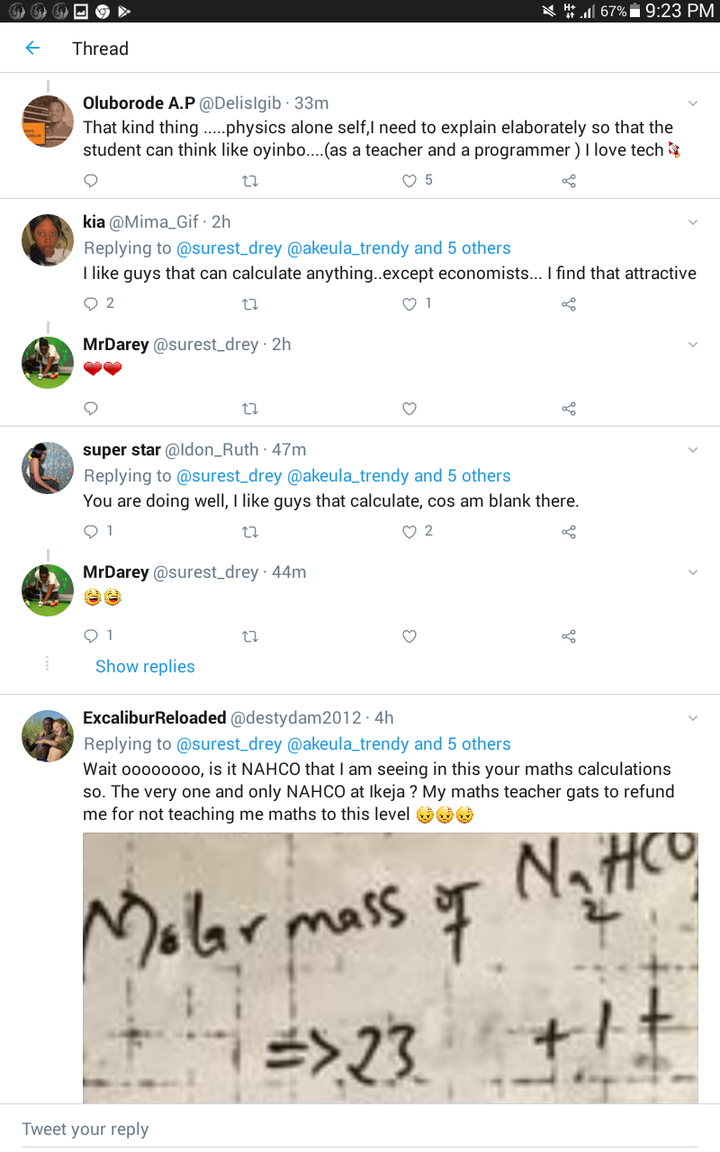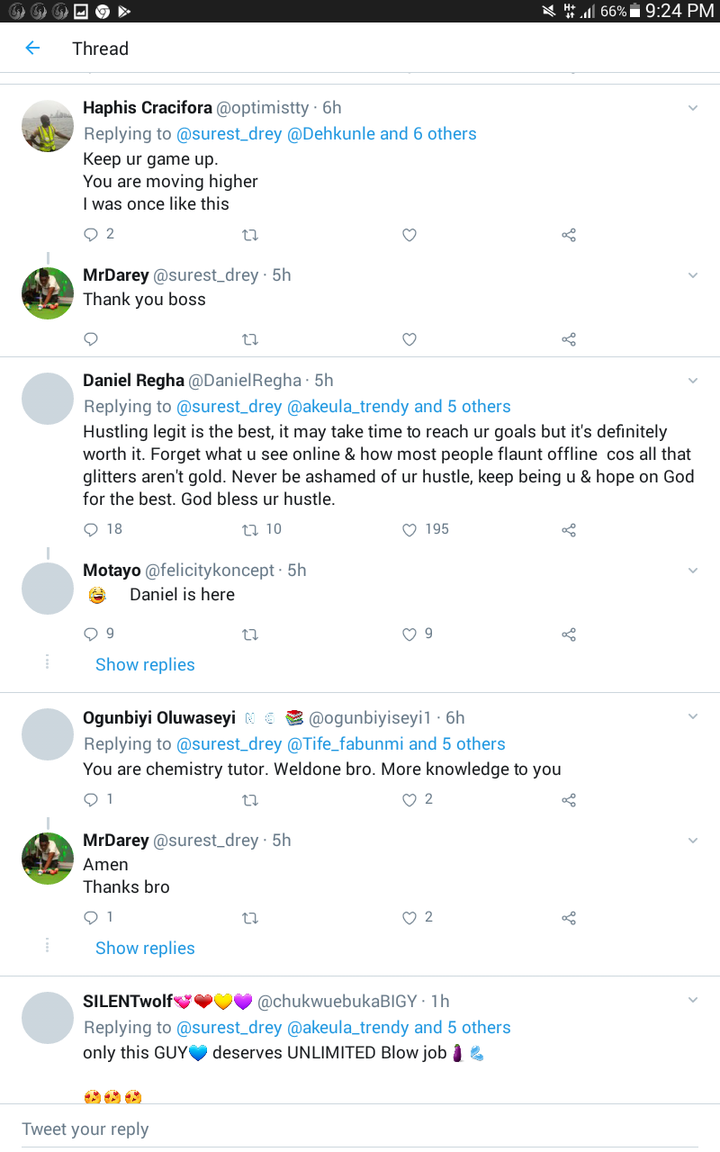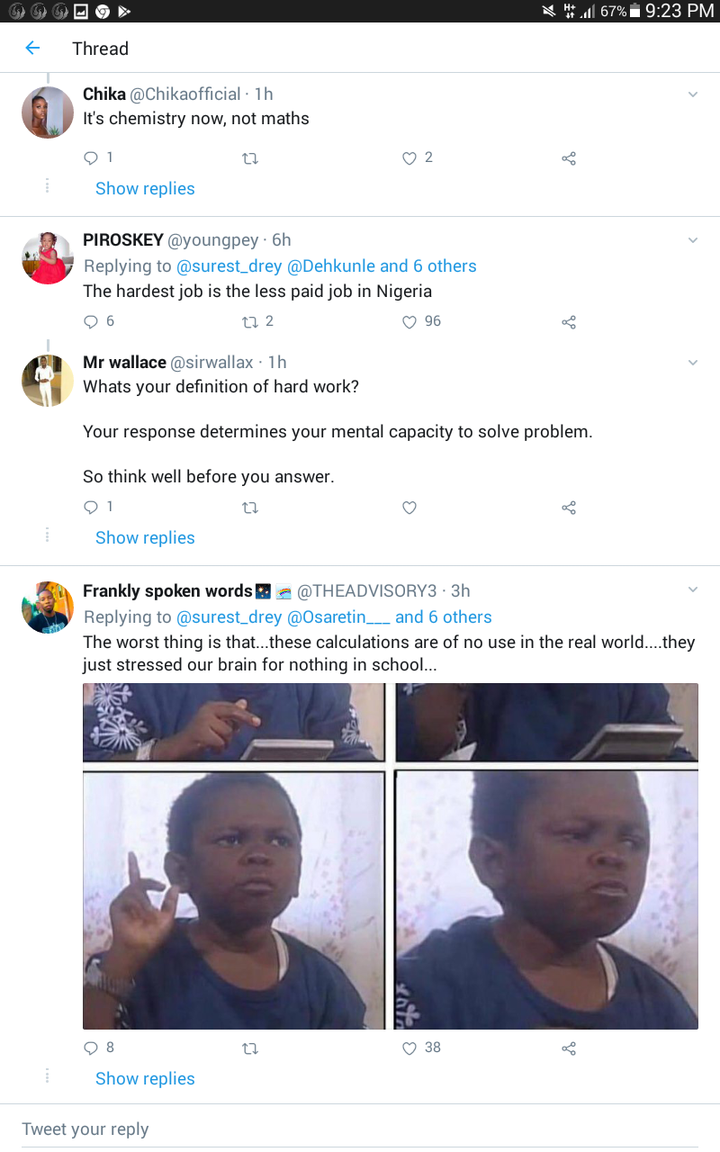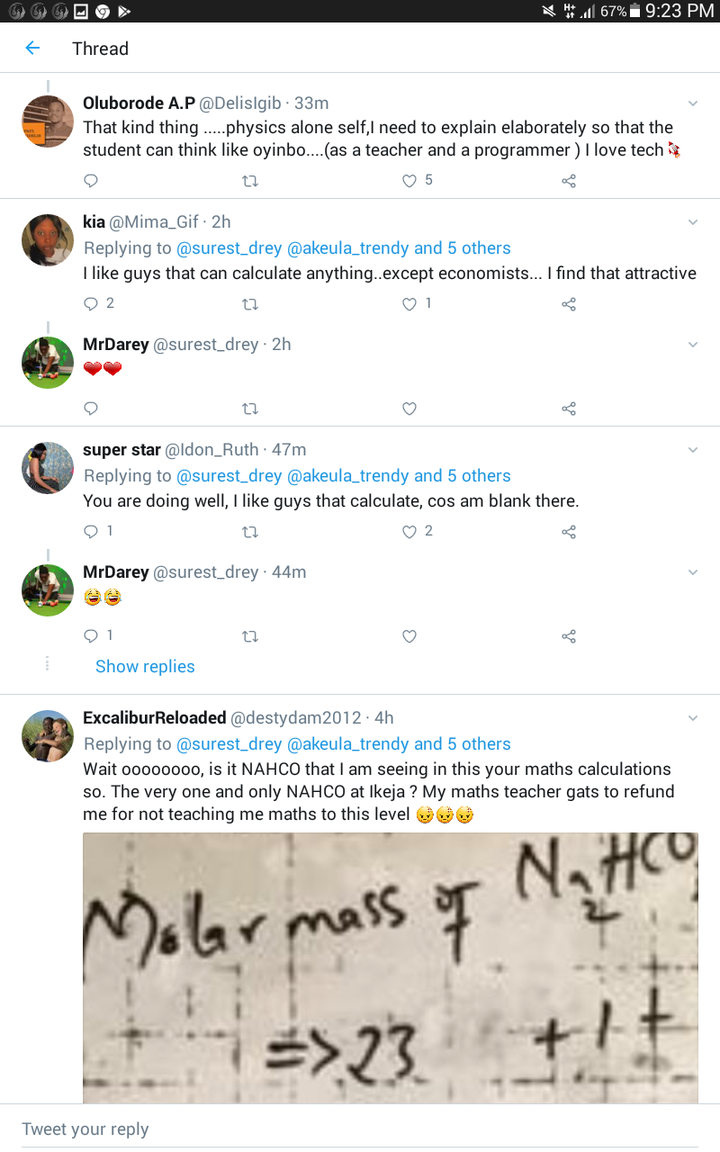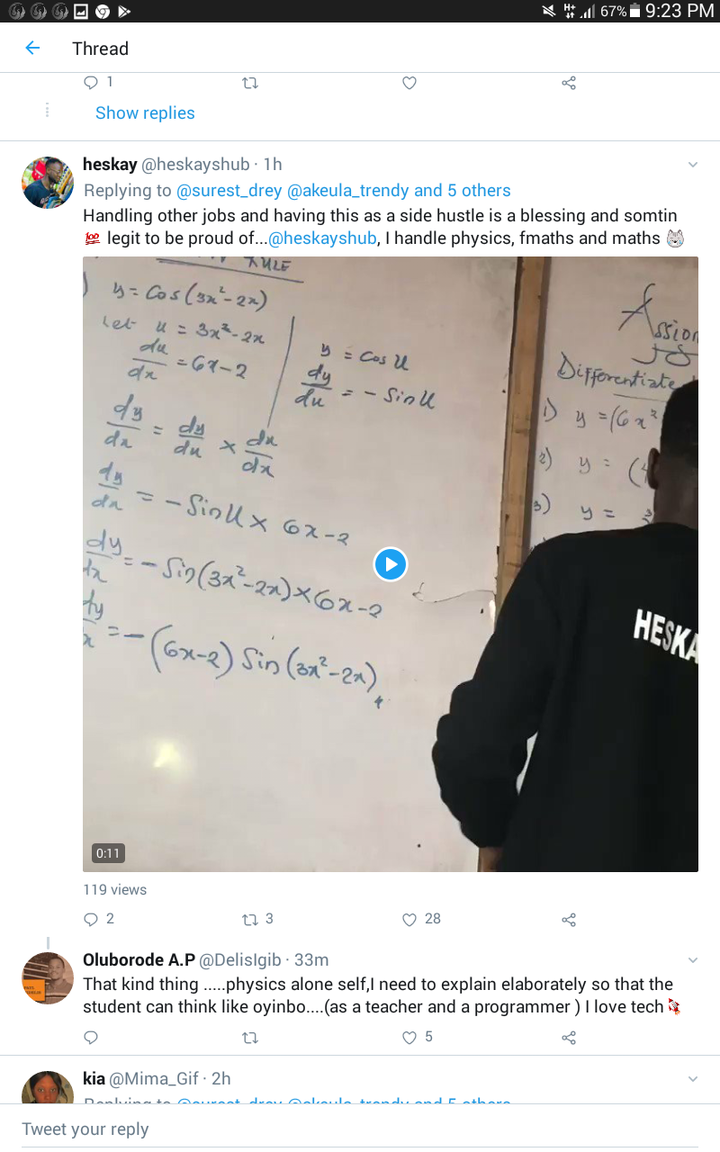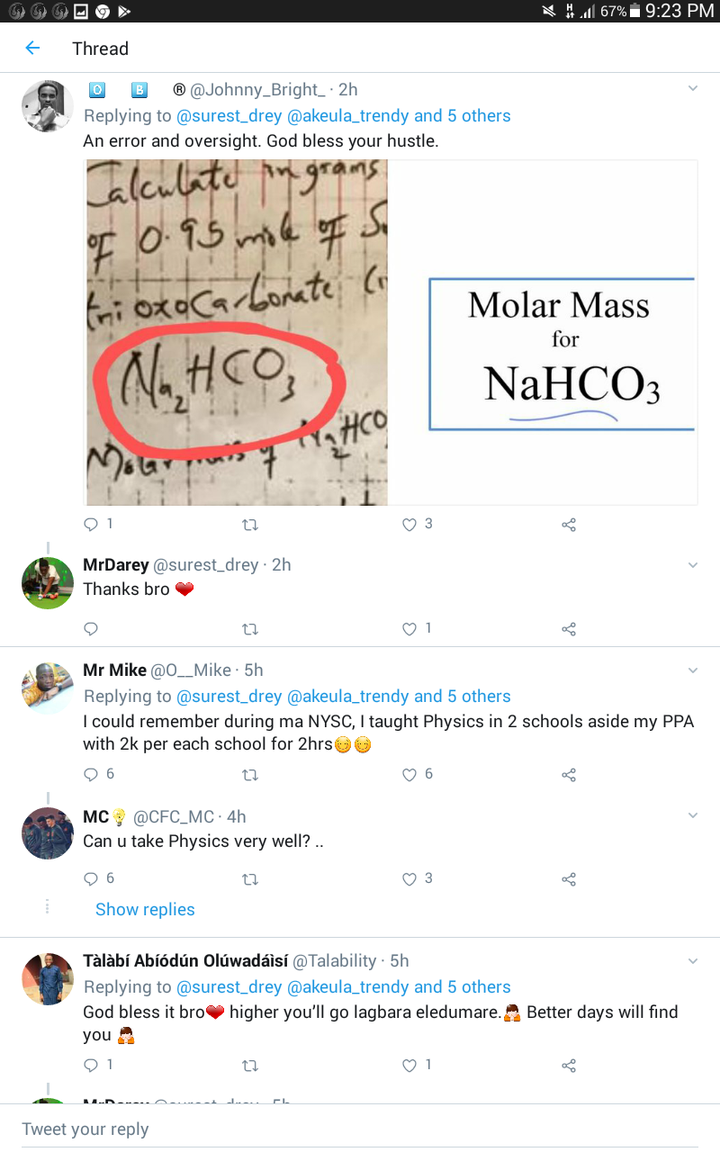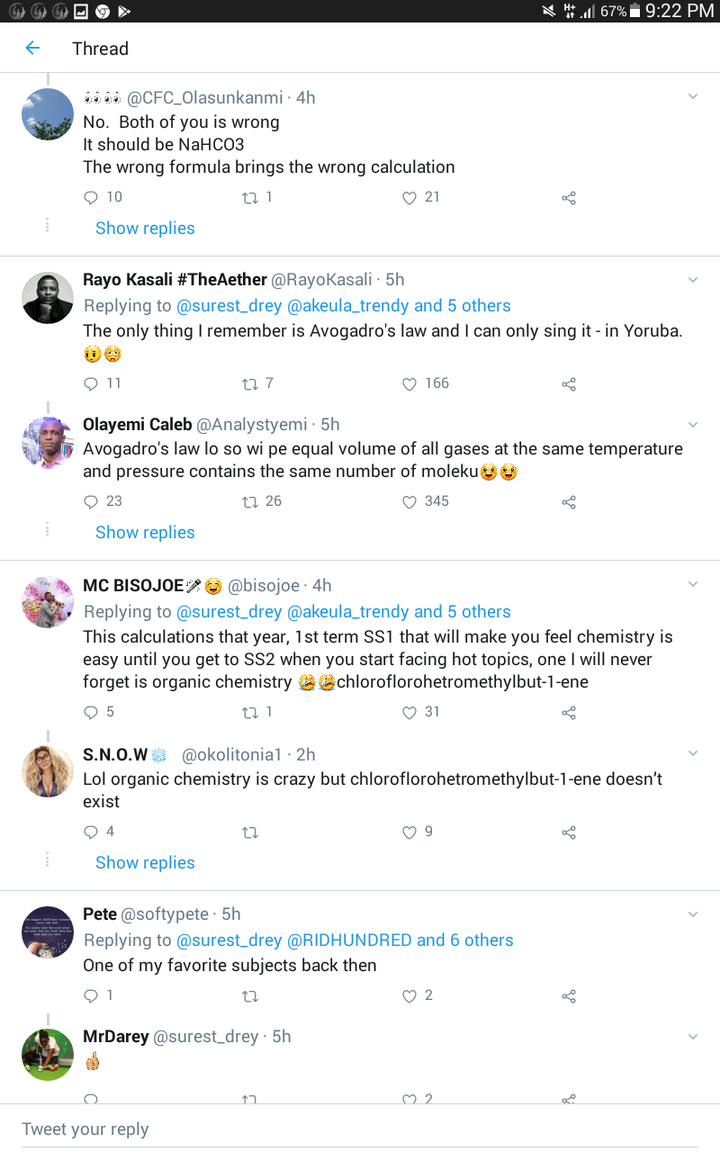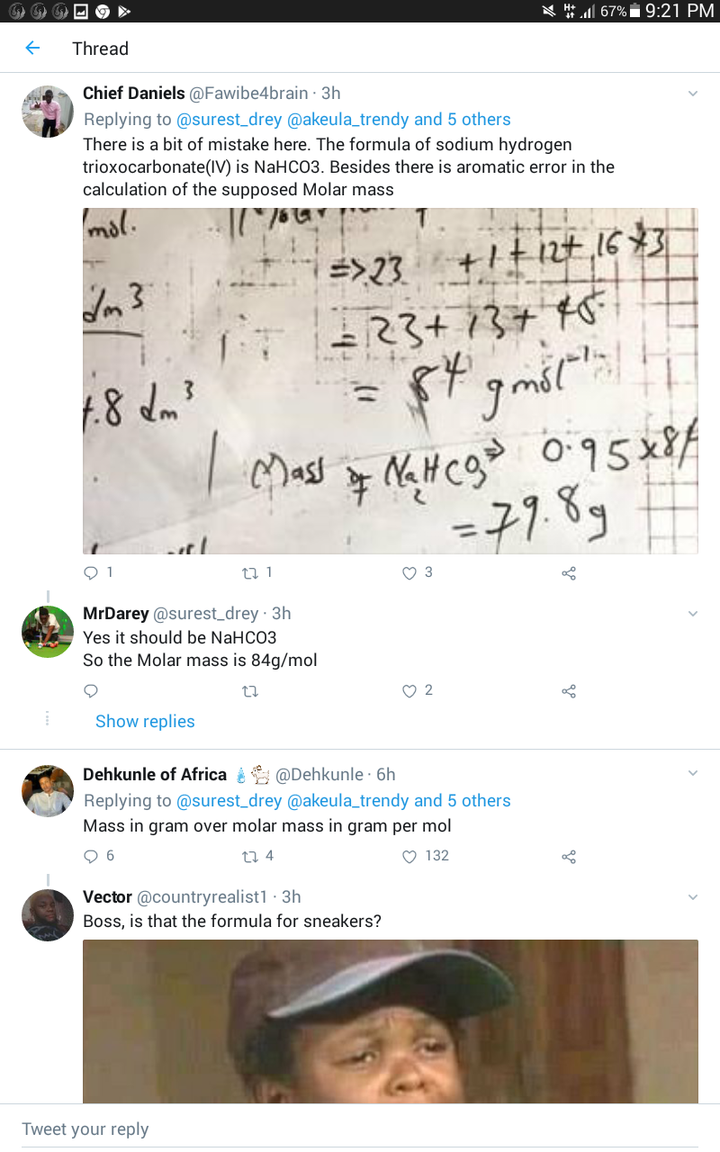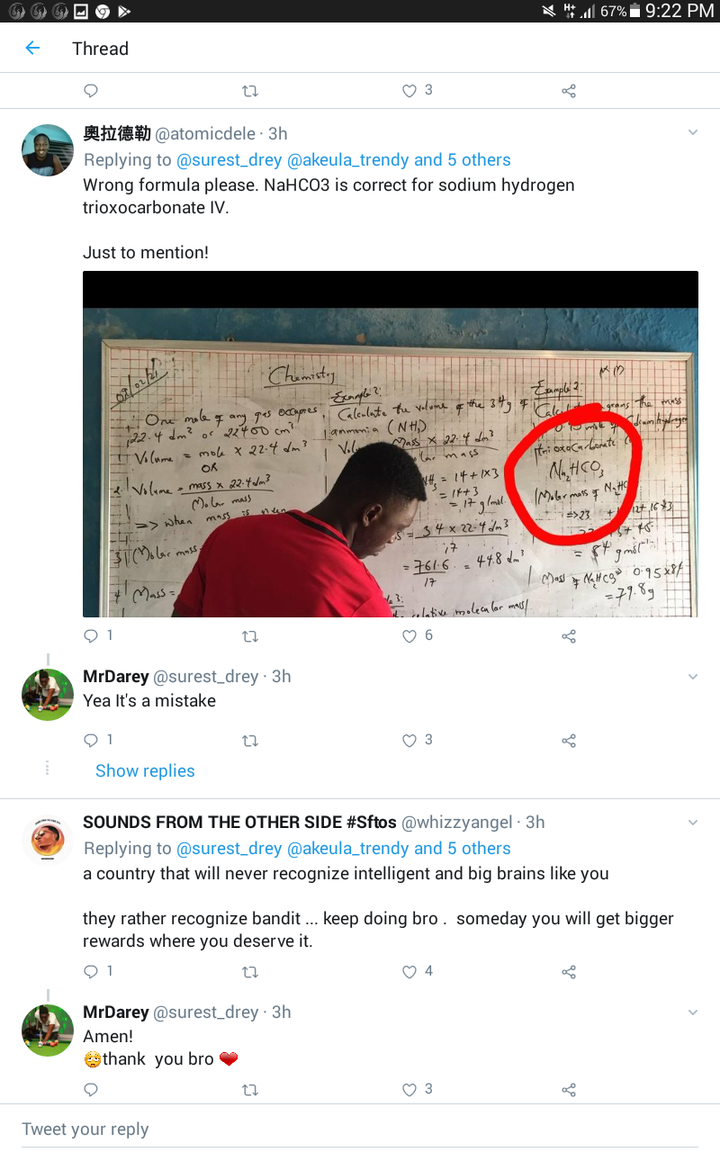 By and large, what is your take as to what he tweeted online, share your thoughts with me on this. Comment on this post, like and follow my page for more.
Content created and supplied by: Multispace (via Opera News )