It's been few days now that the Federal Ministry of Humanitarian Affairs and Disaster Management led by Hajjya Sadia Faruk rolled out another website for Nigerian Youths who partake in the registration of Npower last year for updating of profile, as well as taking the placement test.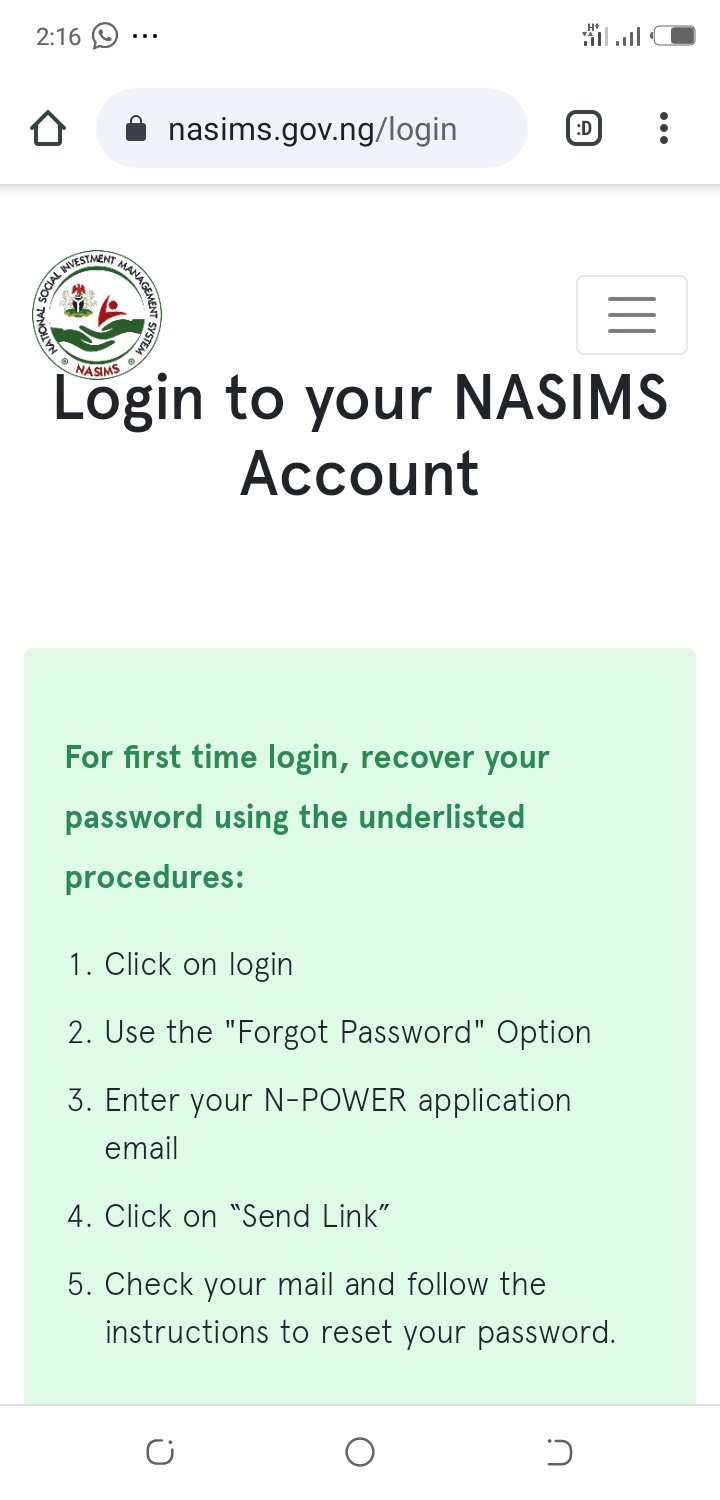 Due to many reasons, different responses have been bustling the atmosphere concerning the inability of the people to proceed in one way or the other. Find useful one or more of the information outlined below.
Firstly, we need to recall in order to get it right that the website for the updating of profile is that of NASIMS. However, any other platform aside that is fake and not applicable.
Secondly, many Nigerians are trying to log on to this website which makes it so difficult for each individual to reach through the website easily. It should be clear that even those who did not register in the first instance may also be trying to log on to the nasims portal, as we are known for that, thereby adding more to the website's traffic.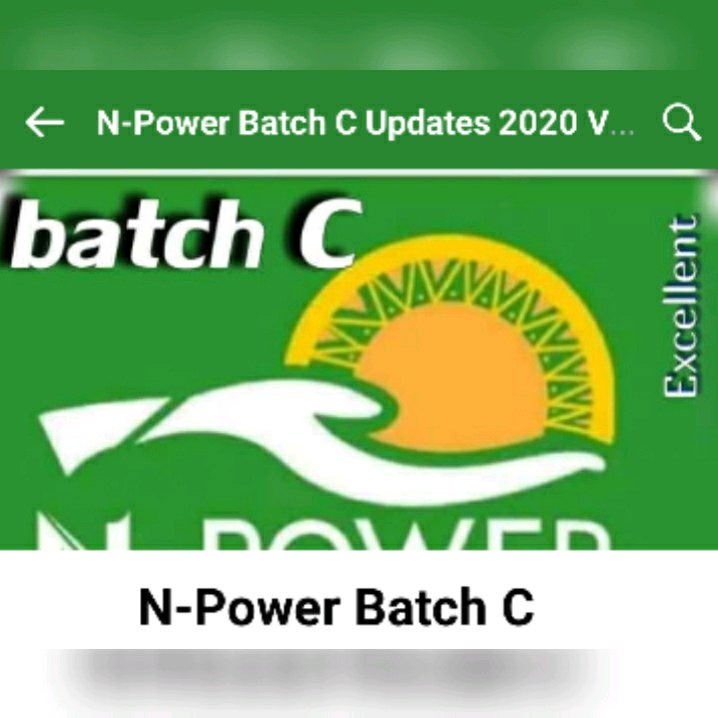 If you have been trying to log on to the website using the forgot password button and it's showing error occured, try again later, do not panic! Keep on sending the request as soon as possible. Definitely, you will get your desired green response.
You may also decide to perform the required task at midnight, or as early as possible in order to avoid the risk of jam on the website as many people may have slept off or may not have reached out to cafe.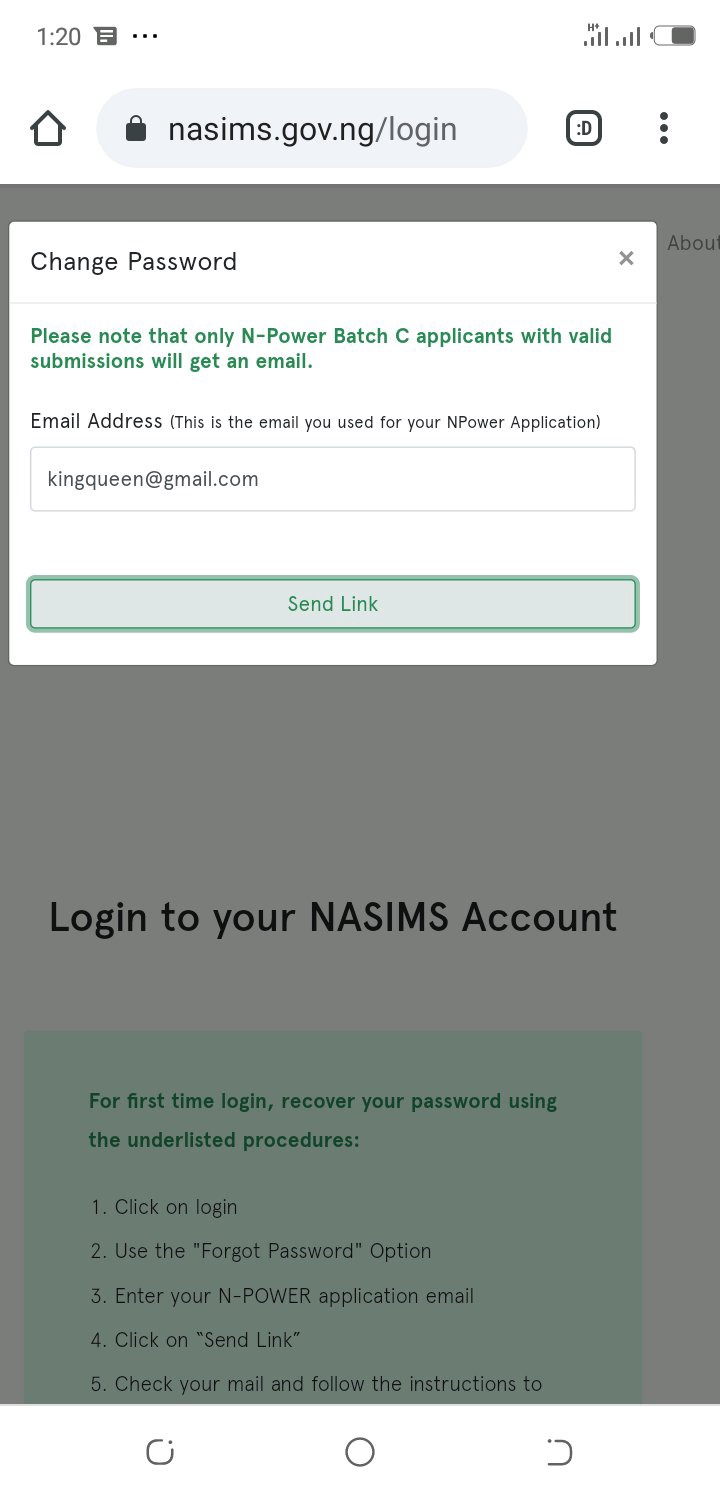 If the problem persists, endeavour to make use of the contact button, fill the form with your correct email/gmail and send your request for assistance. Check your inbox later for the directives from the Ministry or portal administrator.
Note: ensure you are conversant with your gmail incase messages from npower is received.
Goodluck!
Content created and supplied by: ChemFunmi (via Opera News )