PRE-20TH CENTURY
Devices have been used to aid computation for thousands of years, mostly using one-to-one correspondence with fingers. The earliest counting device was probably a form of tally stick. Later record keeping aids throughout the Fertile Crescent included calculi (clay spheres, cones, etc.) which represented counts of items, probably livestock or grains, sealed in hollow unbaked clay containers. 
Analog computers
Sir William Thomson's third tide-predicting machine design, 1879–81
During the first half of the 20th century, many scientific computing needs were met by increasingly sophisticated analog computers, which used a direct mechanical or electrical model of the problem as a basis for computation. 
Electromechanical
By 1938, the United state Navy. had developed an electromechanical analog computer small enough to use aboard a Submarine. This was the Torpedo data computer, which used trigonometry to solve the problem of firing a torpedo at a moving target. 
First Generation Computers
First Generation Computers were working during the 1940-1956 with proper maintenance of Vacuum Tubes on those computers. The first computer systems used vacuum tubes for circuitry and magnetic drums for memory, and were often enormous, taking up entire rooms.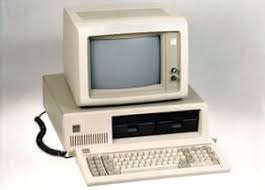 Second Generation Computers
Second Generation computers were working in between the 1956-1965 with Transistors. It little bit better than first generation computers. Actually, this type invented in the year of 1947 but that came to existence after 1950. The size of the computers decreases than first generation and available with cheap cost. Second-generation computers maintain binary and assembly level languages. The famous high level languages COBOL, FORTRAN and etc. developed in second generation computers. Second generation computers designed for atomic energy industry.
Third Generation Computers
Third generation computers were working during the 1964-1975 with Integrated Circuits those IC's placed at the place of transistors. IC's maintain transistors along with the silicon chips and semiconductors. They can increase the system performance and efficiency. This generation computers use keyboard and Operating system those provide high efficiency to the users.
Fourth Generation Computers
Fourth generation computers are working from 1976-1985 that work with the Microprocessors. The microprocessor brought the fourth generation of computers, as thousands of integrated circuits were built onto a single silicon chip.
Fifth Generation Computer
Fifth generation computers were designed in 1986 and are still in operation till date. They are in mode with Artificial Intelligence technology. The major applications will go to install in fifth generation computers those are voice reorganization techniques and parallel processing techniques.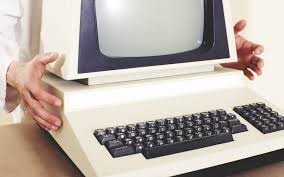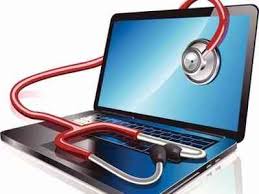 Content created and supplied by: Absure (via Opera News )