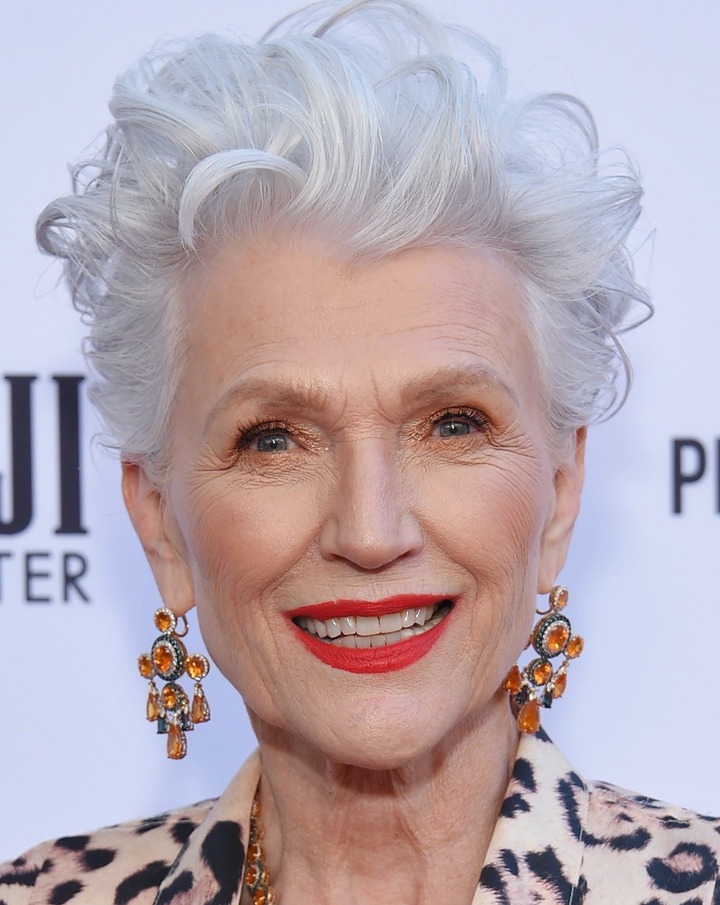 Maye Musk is a Canadian-South african model, author and dietitian. She's also the mother of the wealthiest man on earth, Elon Musk.
She shared Elon's performance of when he was 17 on Twitter this morning.
To show how blessed and happy she is to have Elon Musk as a son. She's also very proud of her son's achievement.
Her tweet reads; "@elonmusk I found your computer aptitude test from when you were 17. If I remember correctly, they had to retest you because they had never seen such a high score. No wonder you are such a brilliant engineer. #ProudMom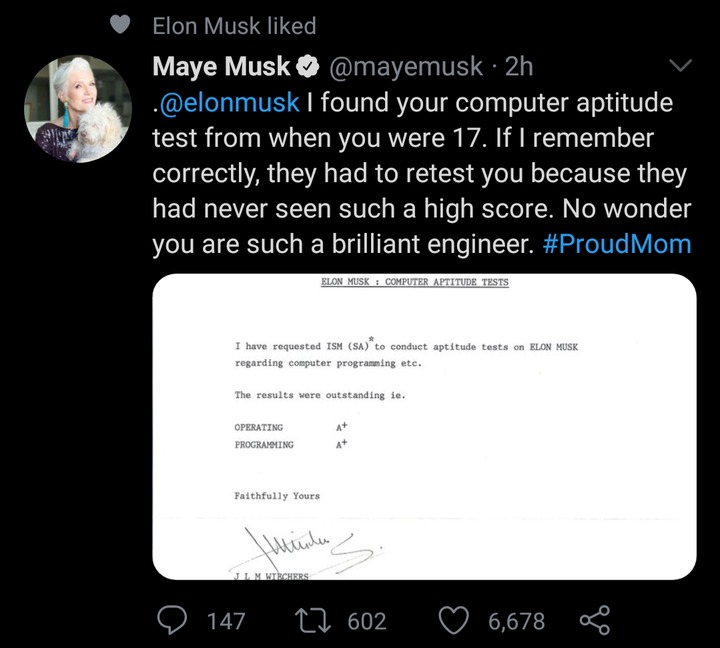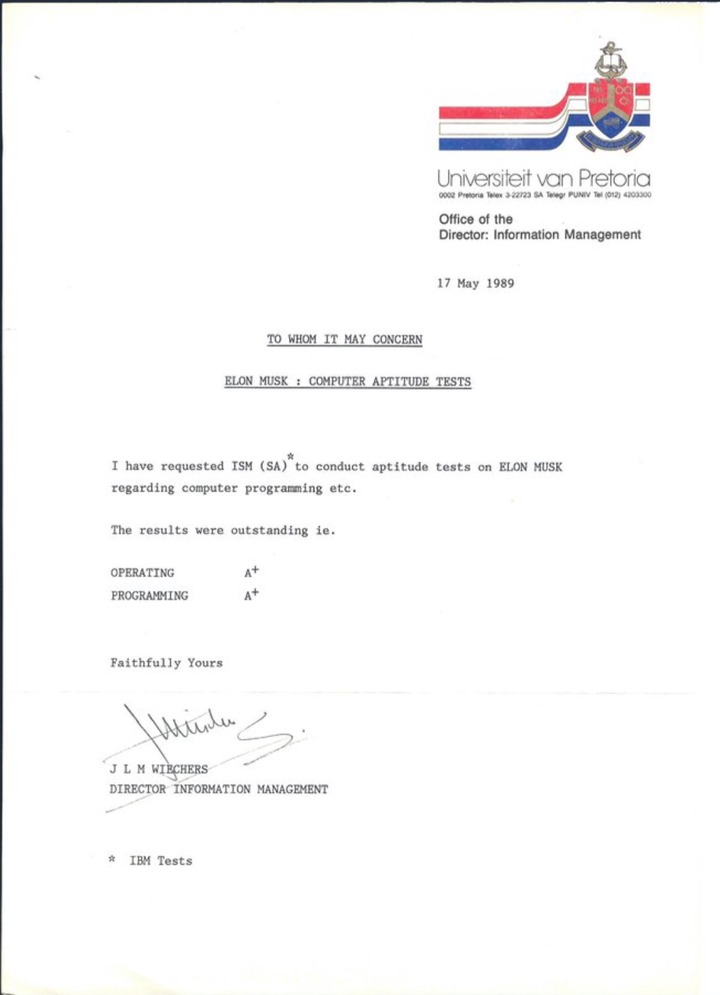 According to his 1989 Computer test statement Elon Musk had A+ in both OPERATING and PROGRAMING, which they had to retest him because they had never seen such performance. What a brilliant result.
This shows that Elon has had passion for technology since he was a boy. That passion brought him this far, also made him an intelligent and outstanding engineer.
Piece of advice to the youth, don't just do things because others are doing it, discover yourself and develop passion for what you love doing. When that passion comes in, see yourself Excel.
Content created and supplied by: Mozandy (via Opera News )