All "MTN, AIRTEL, GLO And 9MOBILE" Users Who Have Not Linked To NIN, Here Is The Deadline Date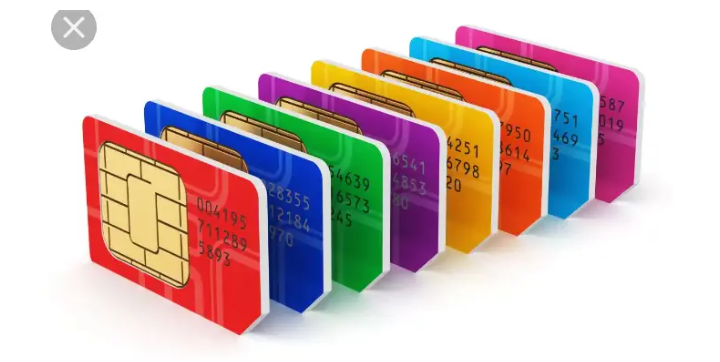 It is no more news that the federal government through the Nigeria Communication Commission (NCC) have mandated all "Mtn, Glo, Airtel and 9mobile" users to obtain their NIN and link it to their respective Sim cards.
The "NIN" Registration is one of the process Federal Government is using to reduce the rate of Fraudulent Activity in Nigeria and dispora.
Recently, it has been observed that so many sim cards users have not linked their sim cards with National identify number. Simply, because they don't know the exact date the Registration will end.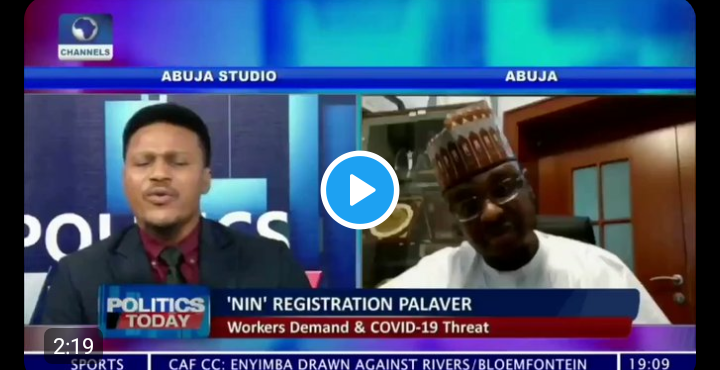 However, The Honourable minister for Communication and Digital economy through an official tweet have cleared the air on the deadline for linking NIN to sim card.
Here is the deadline date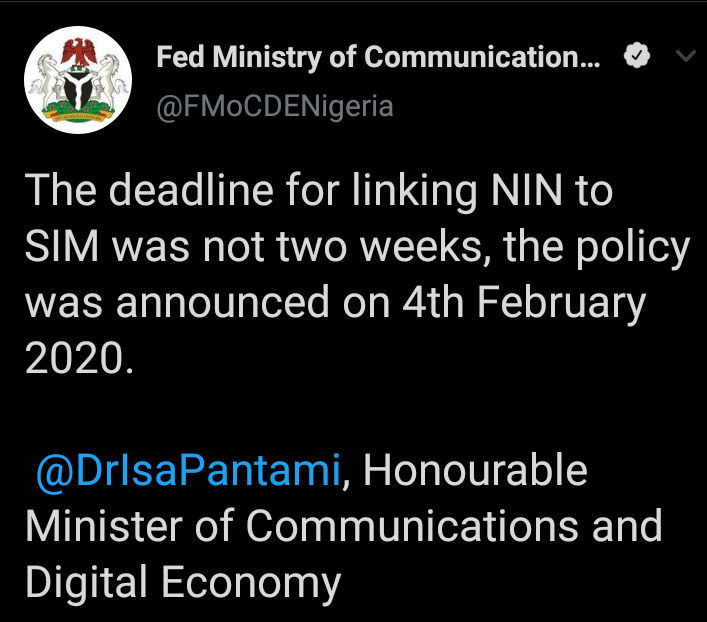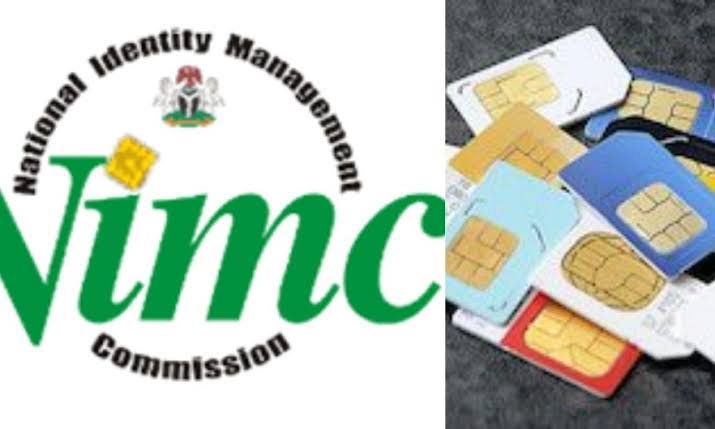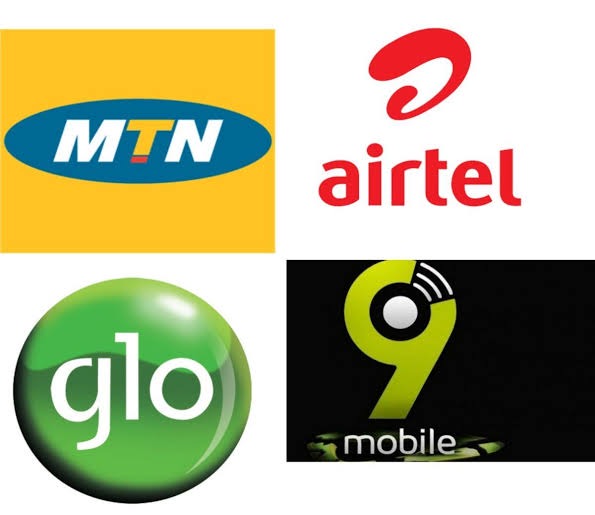 Hence, I urge all "Mtn, Glo Airtel and 9mobile" users who haven't linked to National identify number to try and link their sim cards on or before 4th of February 2020, to avoid sim card ban.
Content created and supplied by: TLucky (via Opera News )