The Internet is undoubtedly a blessing to the world. Through it, communication has been made easier, accessing information just requires a few clicks from the comfort of your home, and shopping can be done online without having to go to the market.
In spite of all the above-mentioned benefits, the damage that accompanied the internet is also devastating. Parents, siblings and the society at large have witnessed the dangers and the negative effect it had on the morality of younger ones in the community.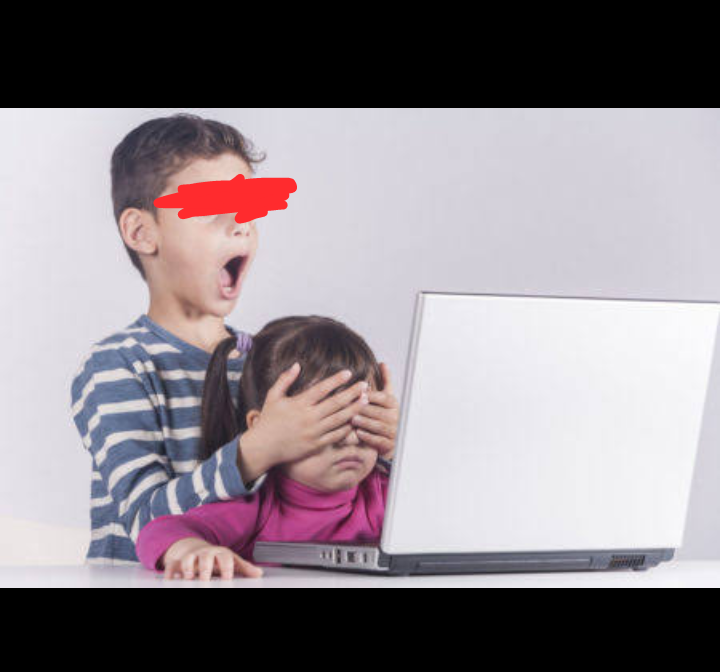 Harmful and corrupt contents are easily accessible to these young individuals.
For the last decade, children below the age of 18 having access to the internet has been a major topic of the debate among parents, teachers and all other guardians of children.
A man on Twitter with the username @AbujaPresident lamented the degree of moral depravity among younger generation as a result of harmful content displayed on the internet. Like any concerned father, mother, brother or guardian, he expressed his fears over the accessibility of phones in the hands of our younger ones.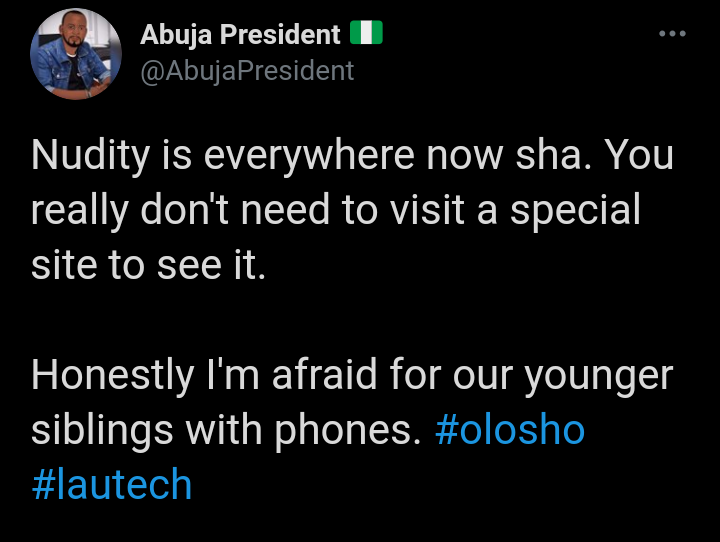 The tweet was a response to the trending hashtag #Ol**ho which is a Yoruba term for 'a hooker'. Any morally upright person who scrolled through the hashtags would see the level of moral depravity among the younger generation. Steamy pictures and disturbing stories of intimate encounter between the two opposite gender was tweeted alongside the hashtag.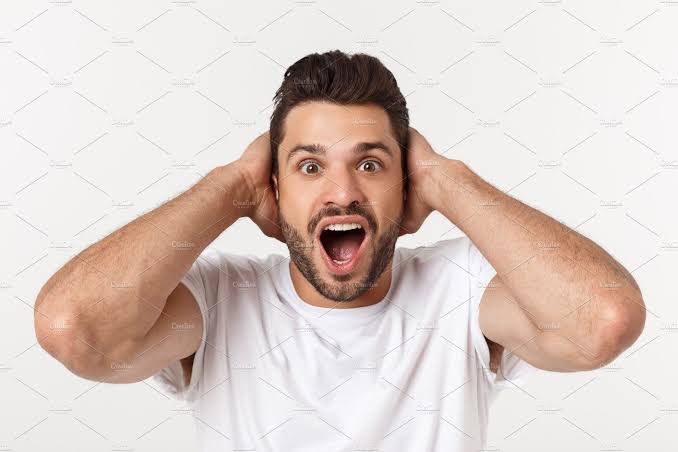 One cannot help but get shocked at young girls comfortably narrate how they slept with men; young boys joking about how they slept with total strangers they met within a few hours.
The man's lamentation was followed by several replies from individuals who have had such concerns for a long time. Among which a user decried the fact that a lot of kids know as much as adult through the Internet.
A man wrote under the tweet by Abuja President that he once slid into the DM of a young girl posting inappropriate and revealing pictures on the internet. The lady's reply was so rude that he wished he never tried admonishing her in the first place.
Here is What People Had To Say About The Tweet..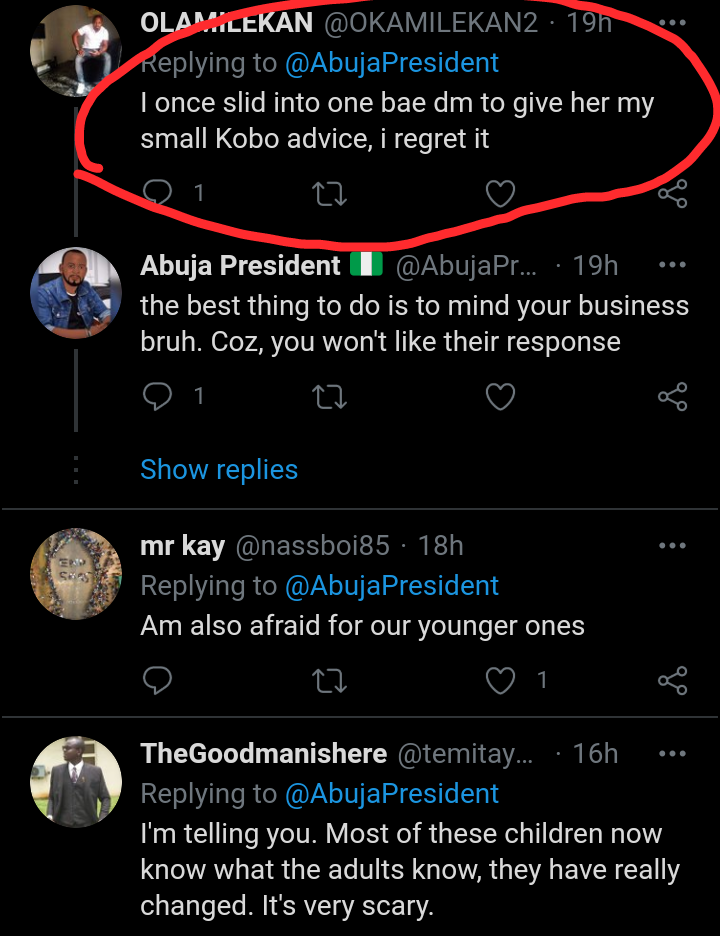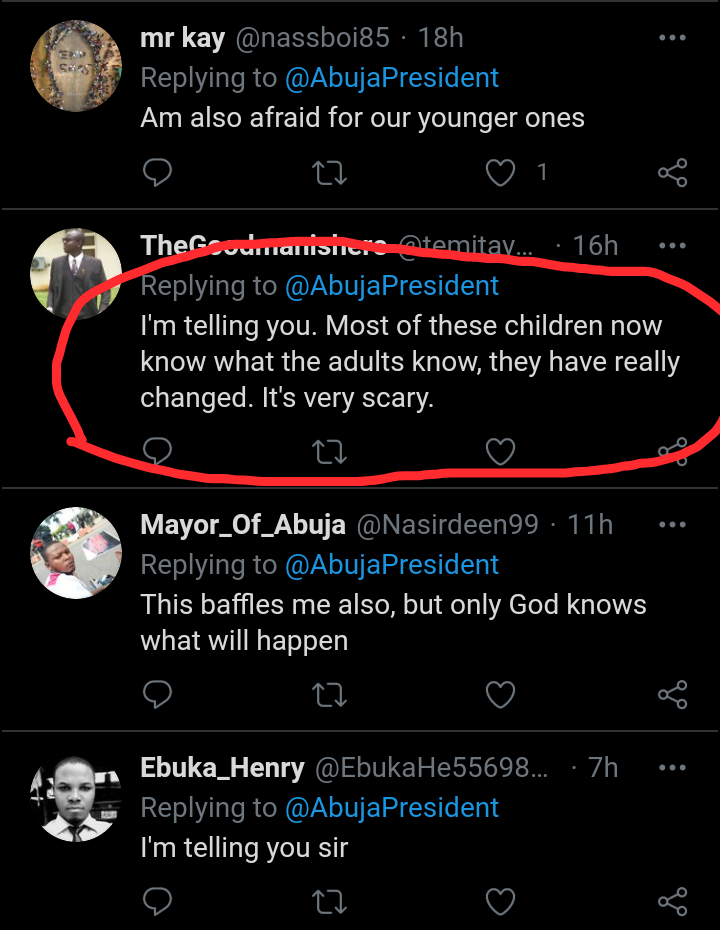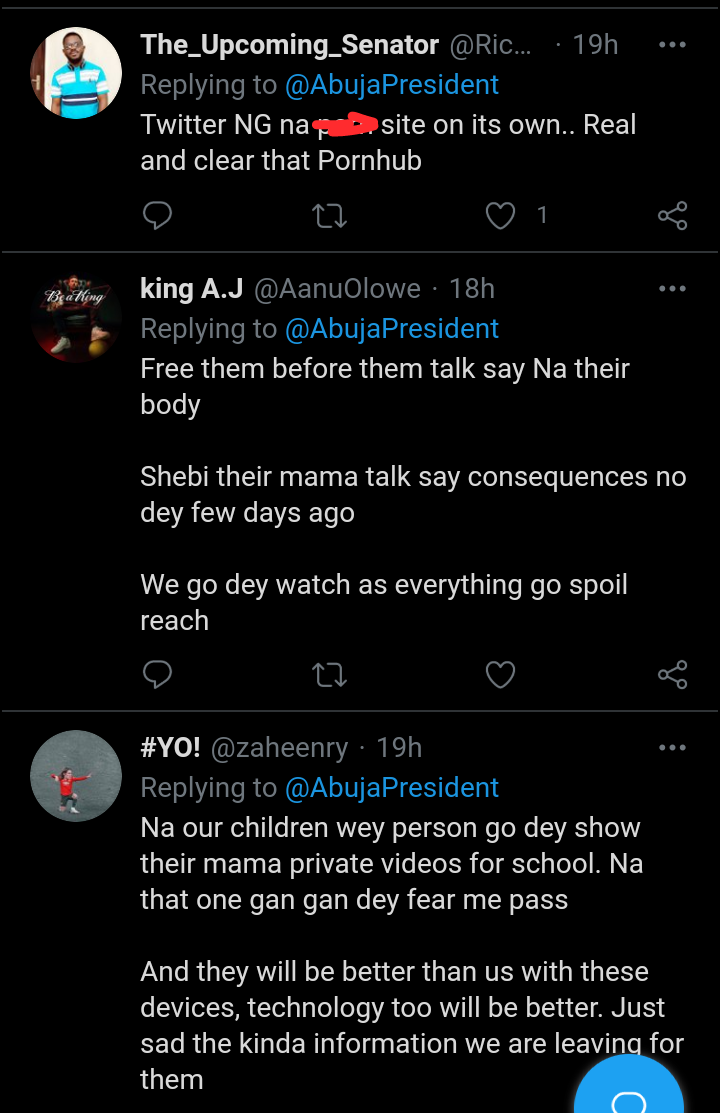 The Federal Government need to do more by filtering the internet and restricting access to immoral contents on the internet, especially for kids below eighteen (18). If a public social media platform like Twitter is not free from such contents, how do we expect not to see videos of secondary school kids engaging in immoral acts.
At What Age Do You Think Your Child Should Have Access to the Internet?
Content created and supplied by: Genius77 (via Opera News )