The picture of people repairing a transformer using a generator has sparked massive reactions on Facebook after it was posted on a group named 'Come to Jos' with the caption 'Dem carry generator to repair transformer', as a way of expressing his surprise at what the people were using a generator to do at a transformer that is supposed to generate electricity itself. See reactions below.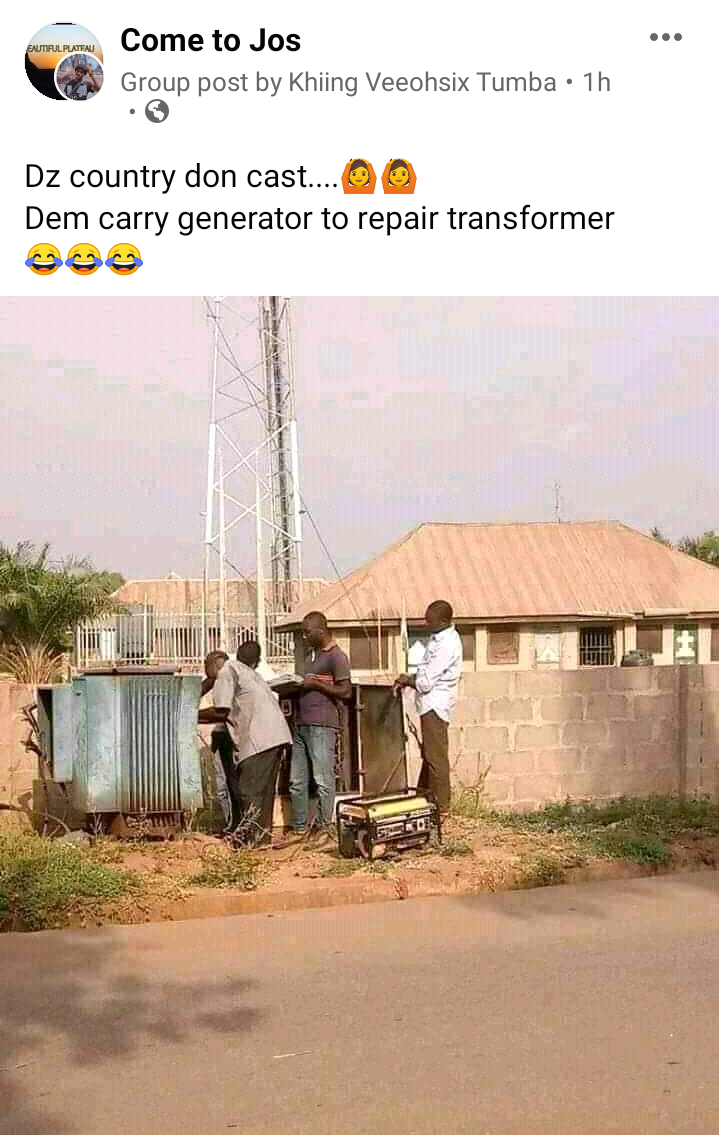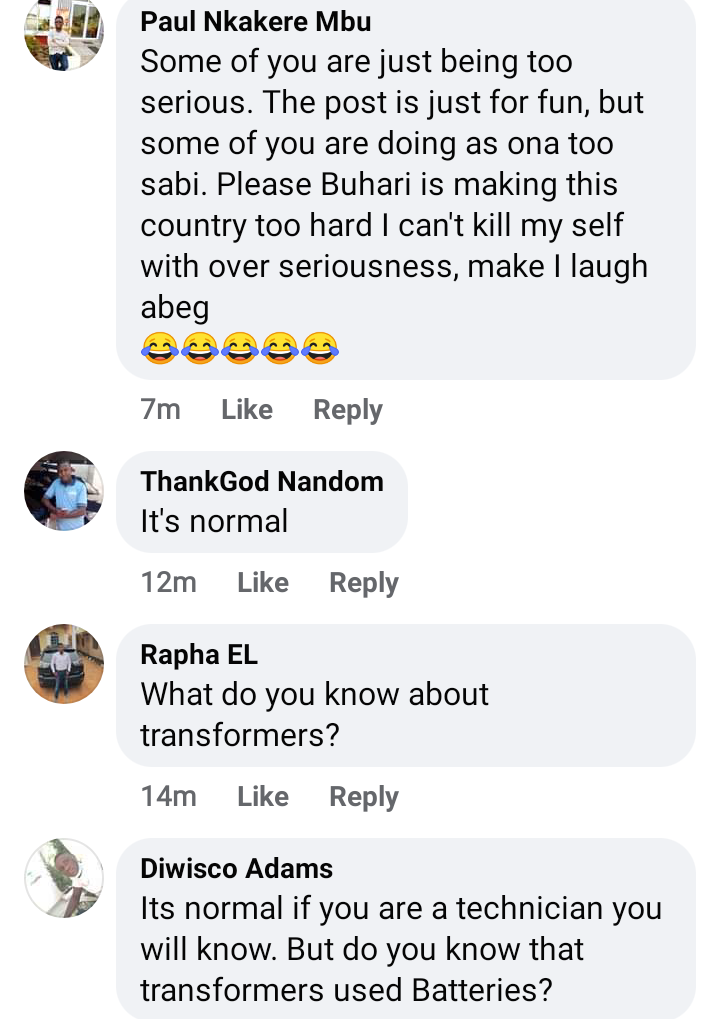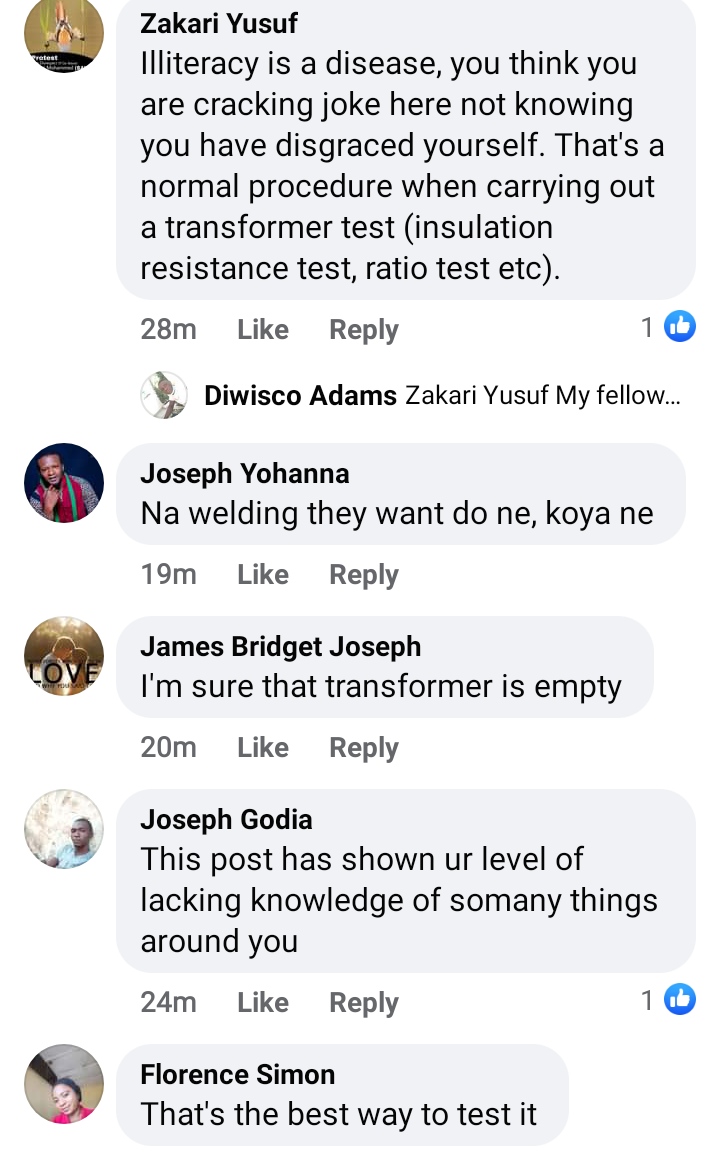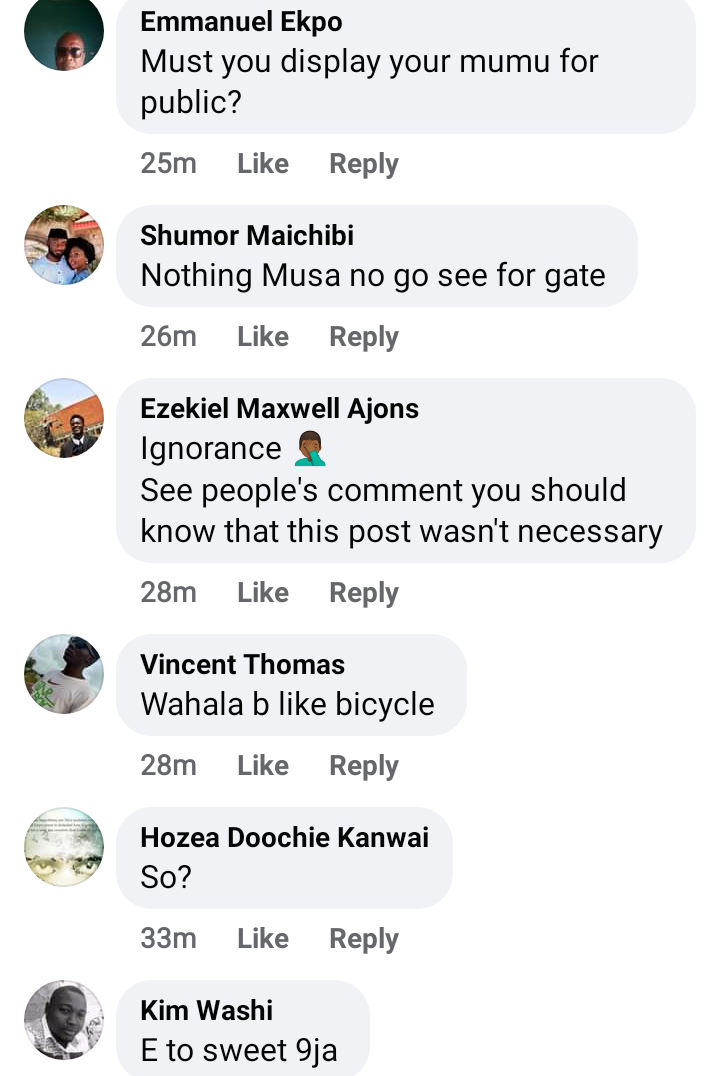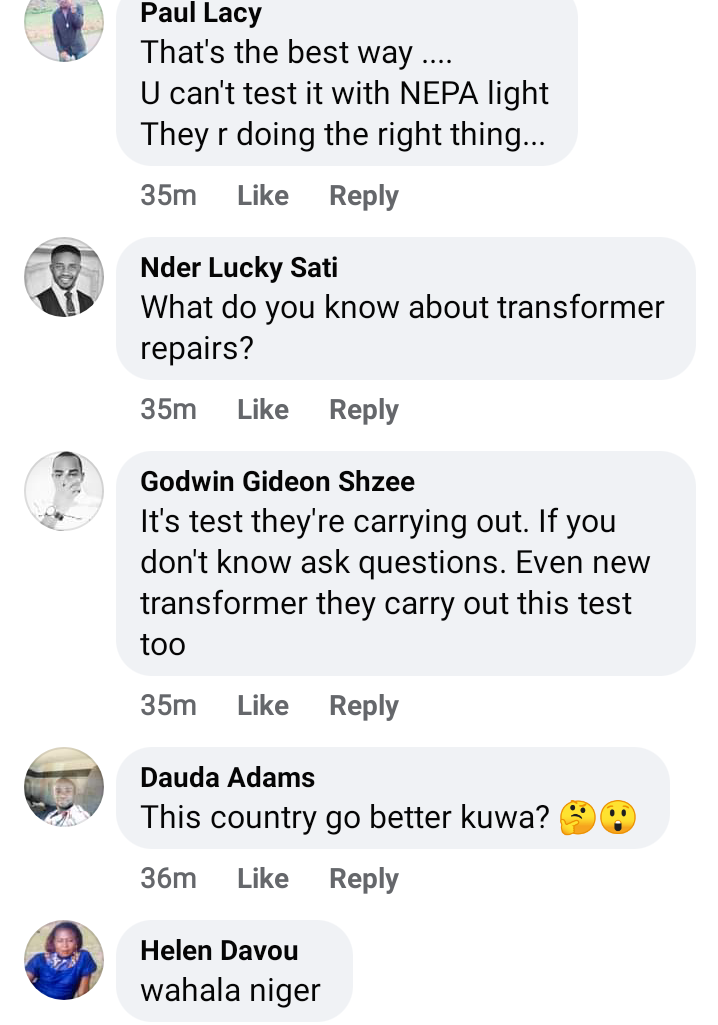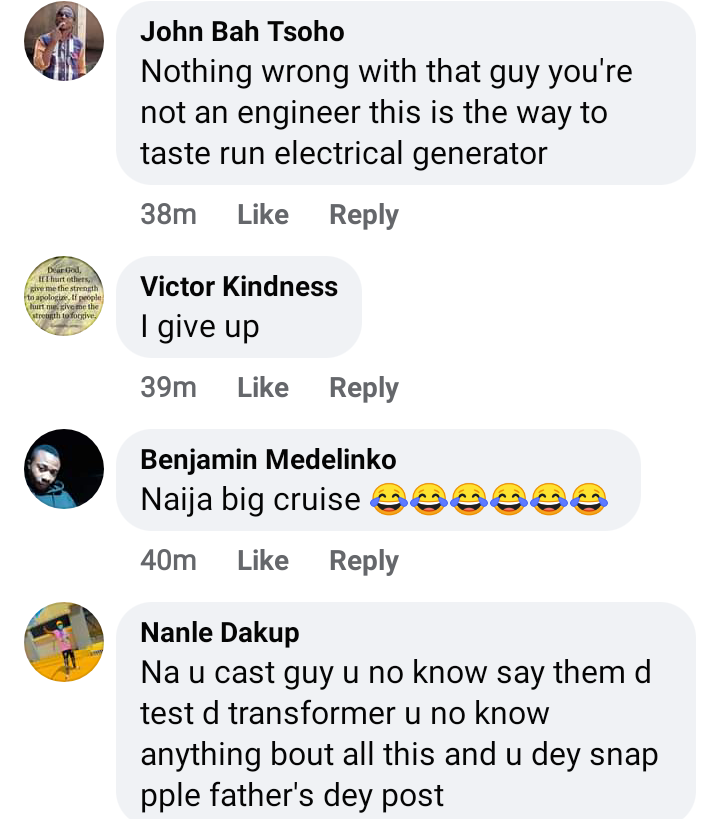 Many people that commented said they were carrying a test on the transformer using power from the generator before it is step down and distributed to people living in the street. A transformer is used by the electricity distribution companies to step down or step up voltage from the generation company.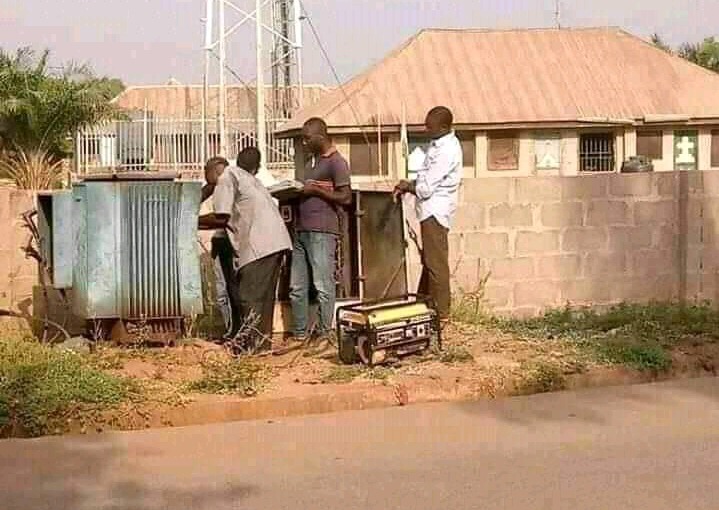 However, the state of electricity distribution in Nigeria is still poor even after the government has spent billions of Nigeria in the sector. About $16 billion was allocated to the sector during the regime of former President Olusegun Obasanjo and subsequent governments has been spending a lot to get to the current level of electricity generation, transmission and distributions we have today in Nigeria.
What do you think about this? Share your thoughts with us in the comments section.
Content created and supplied by: Liman2u (via Opera News )