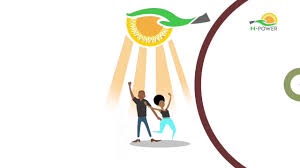 FG-Npower is leaving no stone unturned as they are fine-tuning ways to ensure Millions of applicants are enrolled into the Npower program. New guidelines to help resolve hiccups in the NASIMS portal have been disclosed for affected applicants to adhere. They revealed this information via FG-Npower social media handle @npower_ng. Take a look at their comments and post,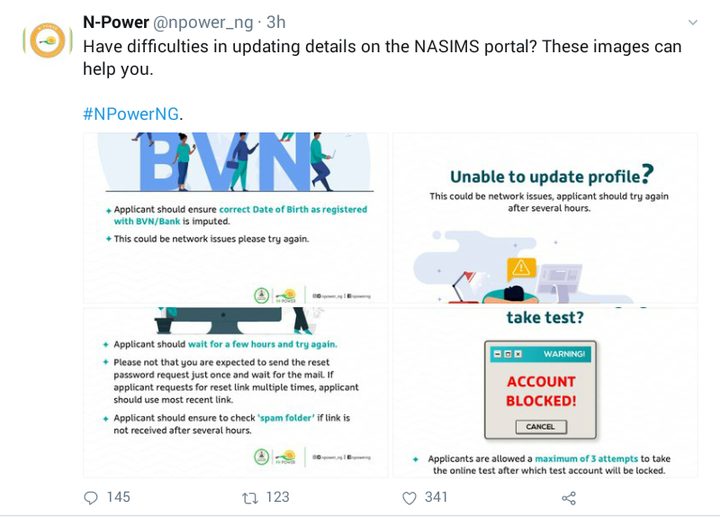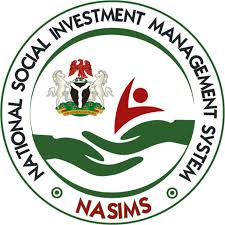 As regards to the recent information, it was obvious that a sizeable number of Npower batch C applicants are yet to successfully login to online NASIMS portal, update profile, validate BVN and write screening test. Many applicants have complained bitterly over difficulties trying to access the portal let alone writing the test.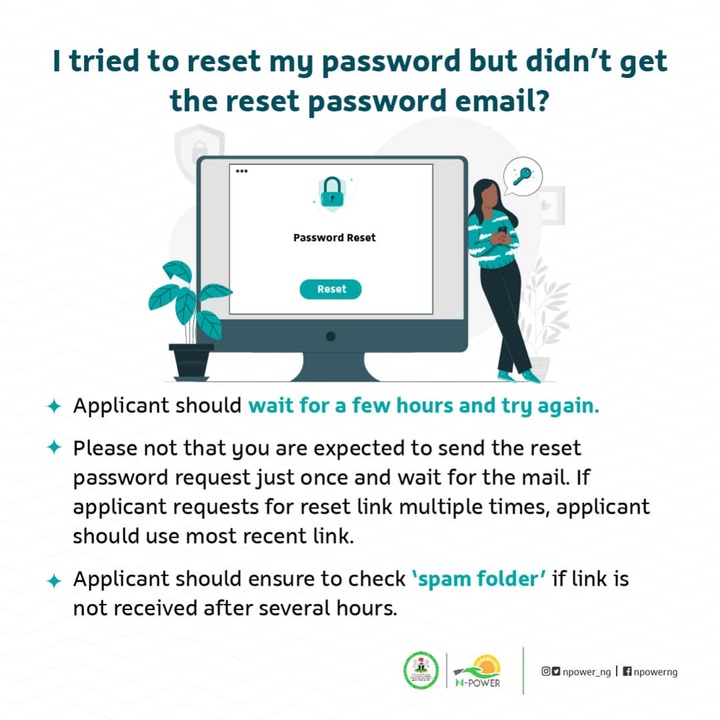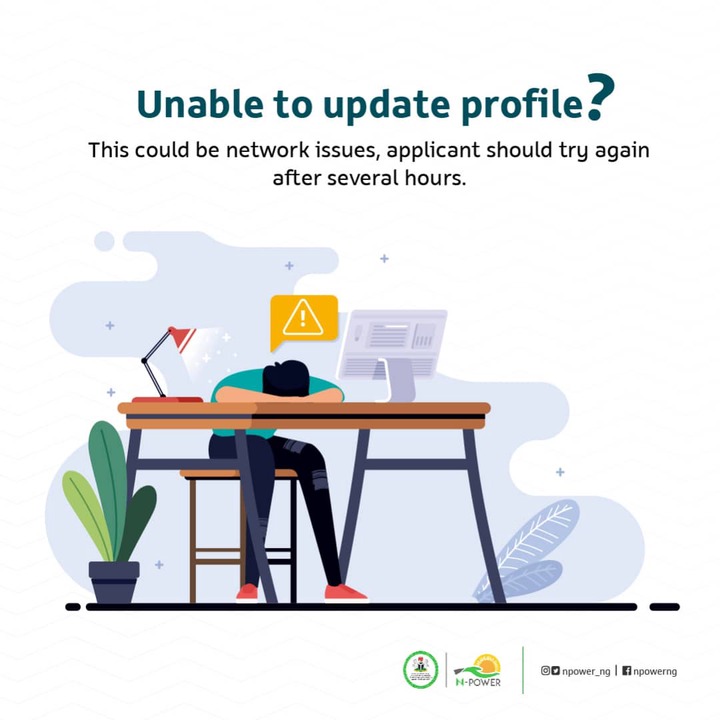 However, FG-NPower have deemed it necessary to streamline ways that should help volunteers overcome their predicaments. Information there in rectified login and profile update problems, BVN updates and online test schedules. View and ream them below.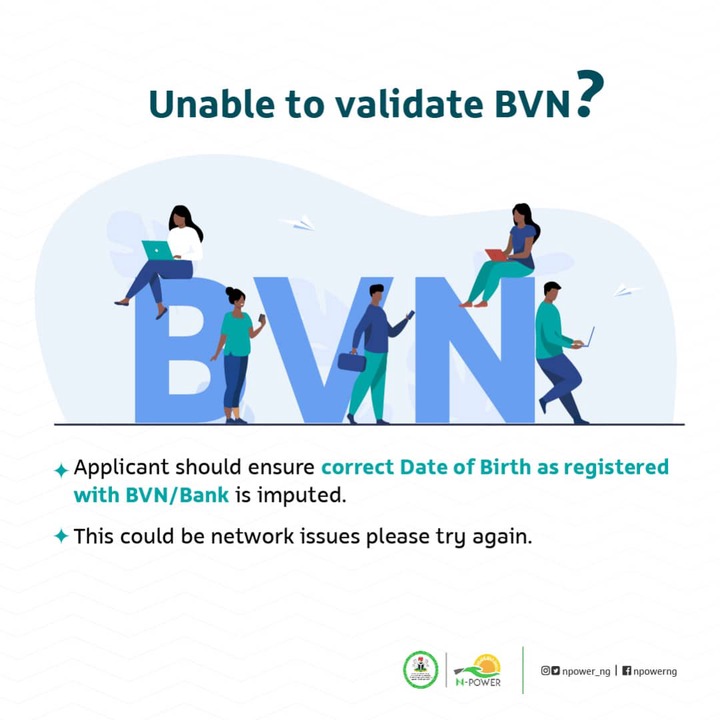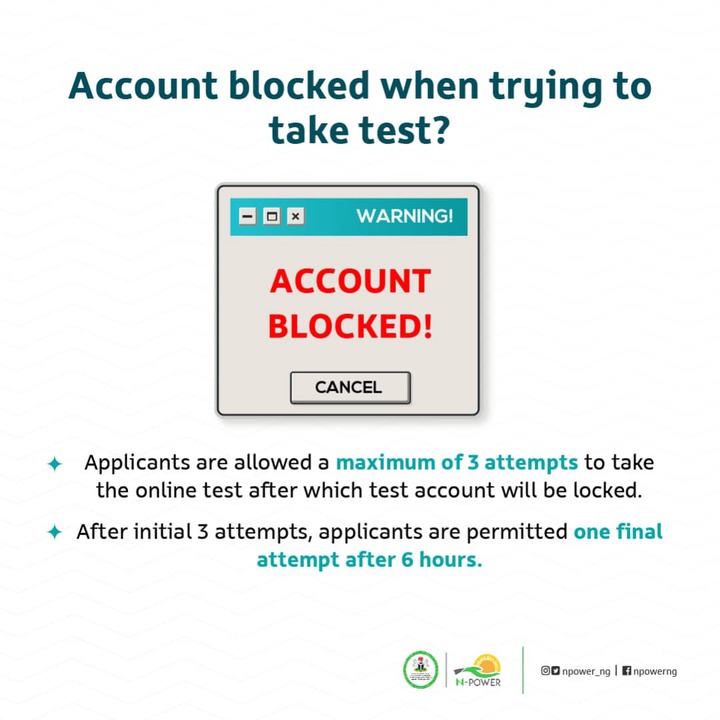 Nevertheless, affected Npower applicants is required to follow the processes therein, do proper login, update profile and BVN, as well as partake in the online test. Try giving the process several trails for network may not be friendly with you. FG is really committed to move millions of lives out from abject poverty and unemployment, so do your best and leave the rest for God.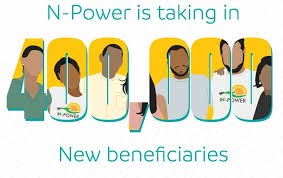 What is your opinion concerning this post ? Comment on it, pass this information for others to see, like and follow me.
Content created and supplied by: Bolo200 (via Opera News )