A Facebook has shared a photo on social media and it has generated a lot of reactions among Nigerian as the shareed their Opinion about the post.
A funny question was asked if any one could wash set "Dirty" plates and other kitchen utensils for just a some of (50K) Fifthy Thousands
Can you wash the amount of plate (see image below) for fifty thousand Naira?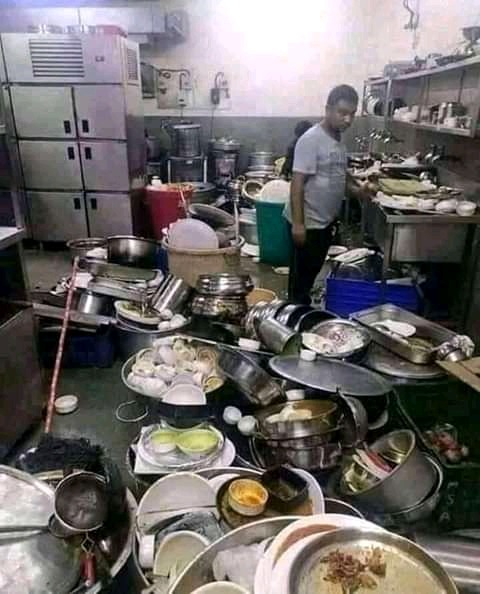 Reactions have poured in from Facebook users with many of them saying they would take up the offer, with glee and with some even saying they would do it for as low as five thousand Naira. We also had some who thought the work looked easier than it seemed, saying that it was going to be a lot harder to do in reality. 
For example, a user Ayo Mashach said "Those of you saying be yes yes, you can't even finish 1/3 of the plate before you go dose off
Another user said "Just for one day! Why not, those that work in the restaurant don't get that much in a month"
Others blamed the government, because of the bad situation worse the country.
See reactions below(Screenshots)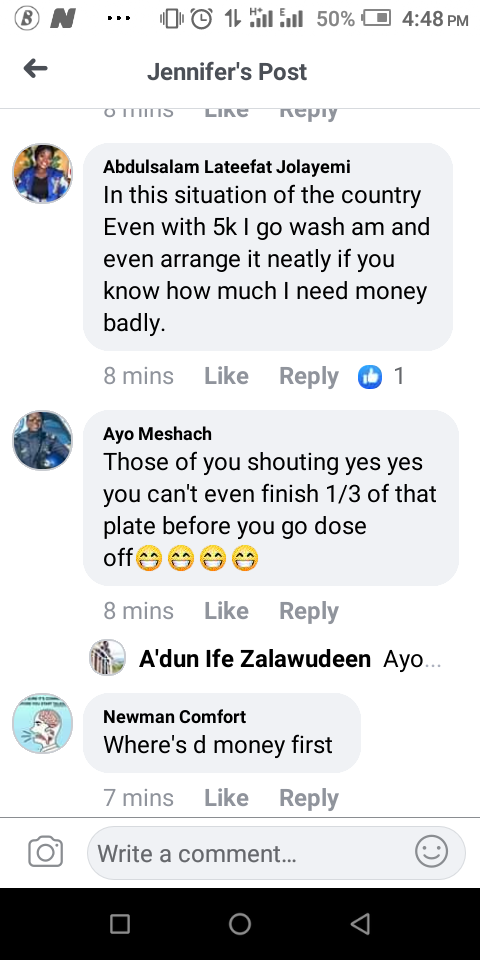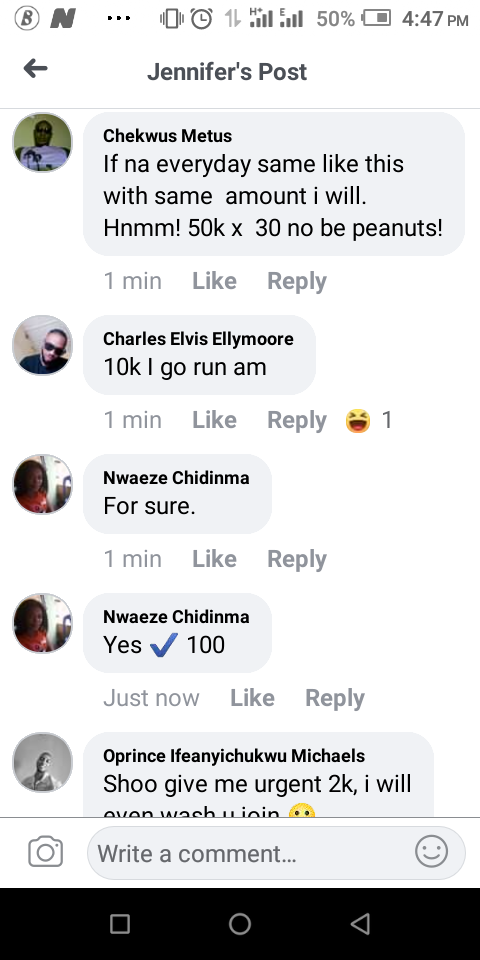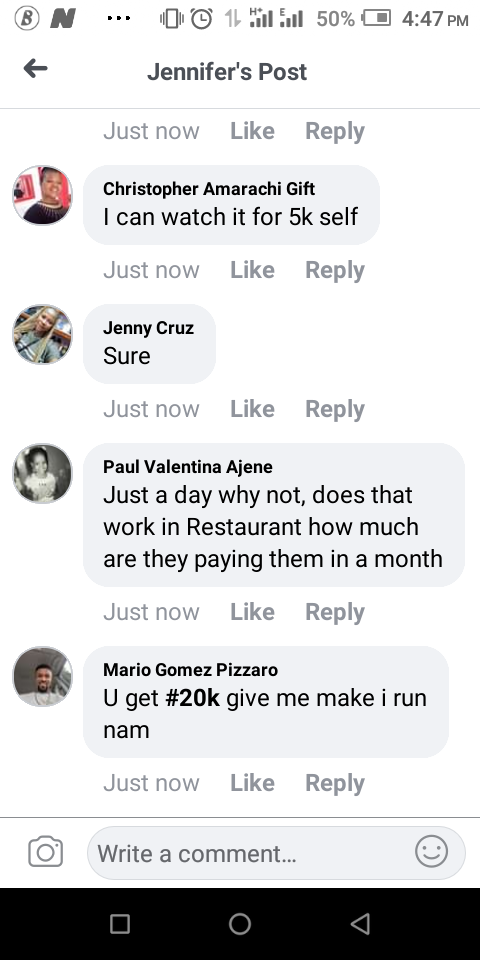 Content created and supplied by: Aribsbaba (via Opera News )