Passing of information is one thing that is very vital in our society today, each time we journey around, we do come across different messages on Signpost and billboard, while some are informative, some are hilarious because of the grammatical error made. The actual message a person is conveying might be misunderstood just because of a single grammatical error.
As I was scrolling through my Facebook news feed, I came across a post that got me laughing. The post was all about a signpost in which bomb was used in place of bump. Imagine coming across a signpost which reads; "Slow down, bombs ahead" while driving, I'm pretty sure the first thing you would do as a driver, is take a quick reverse better than what we saw on Fast and Furious movie. This is just the danger of misinformation.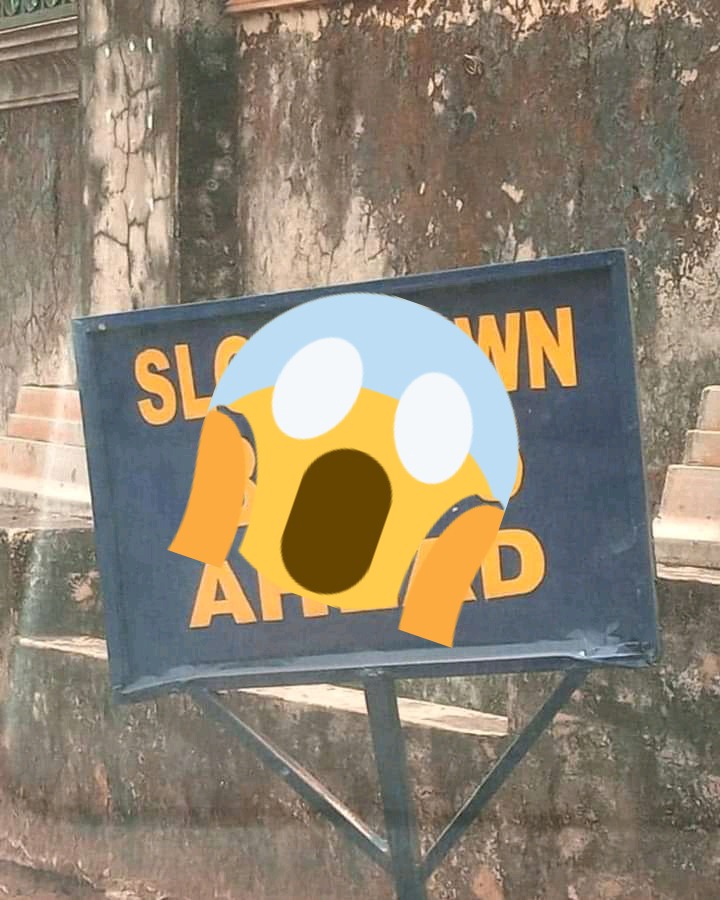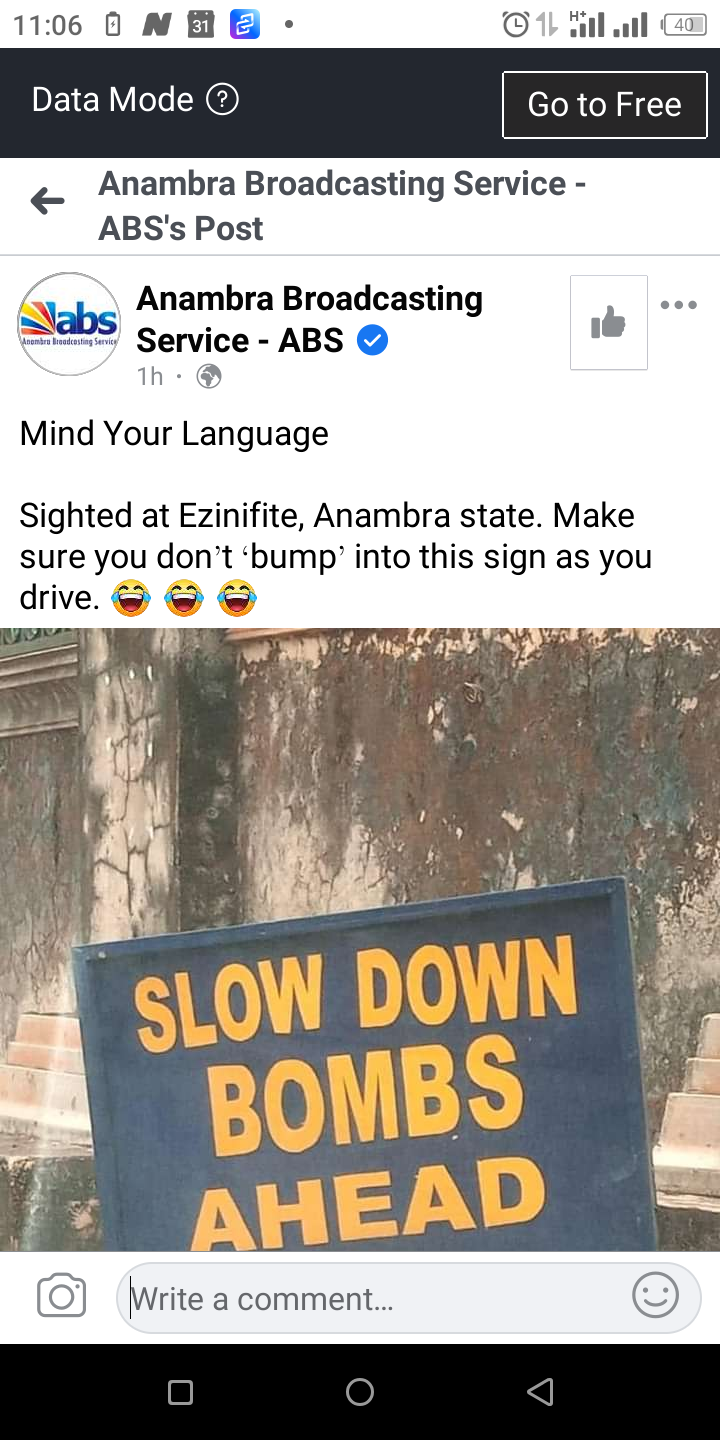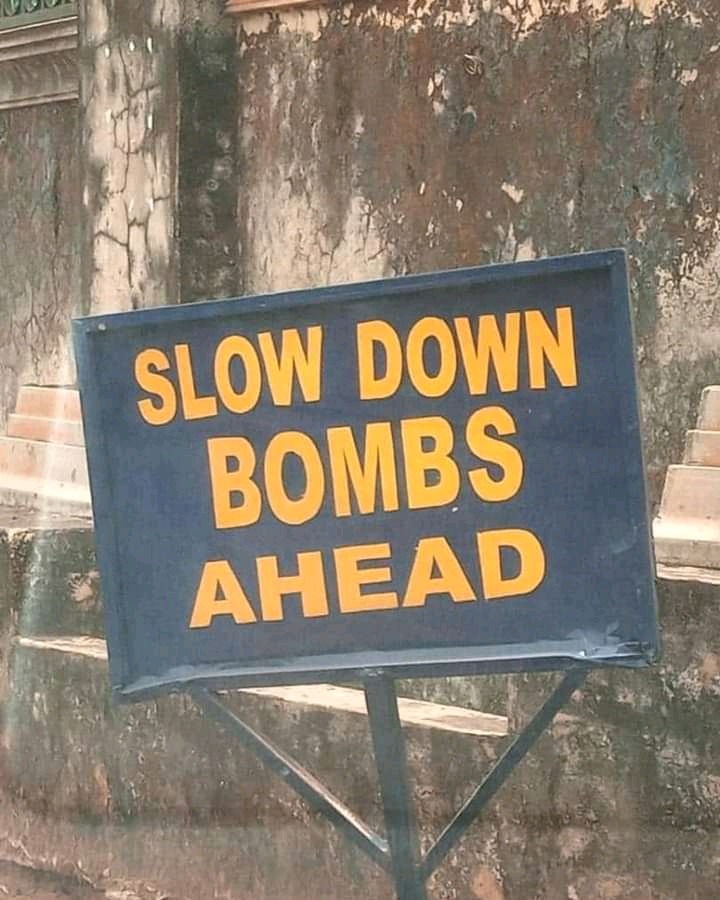 The picture sparked mixed reactions online, as most Facebook users reacted hilariously as seen in the screenshots below.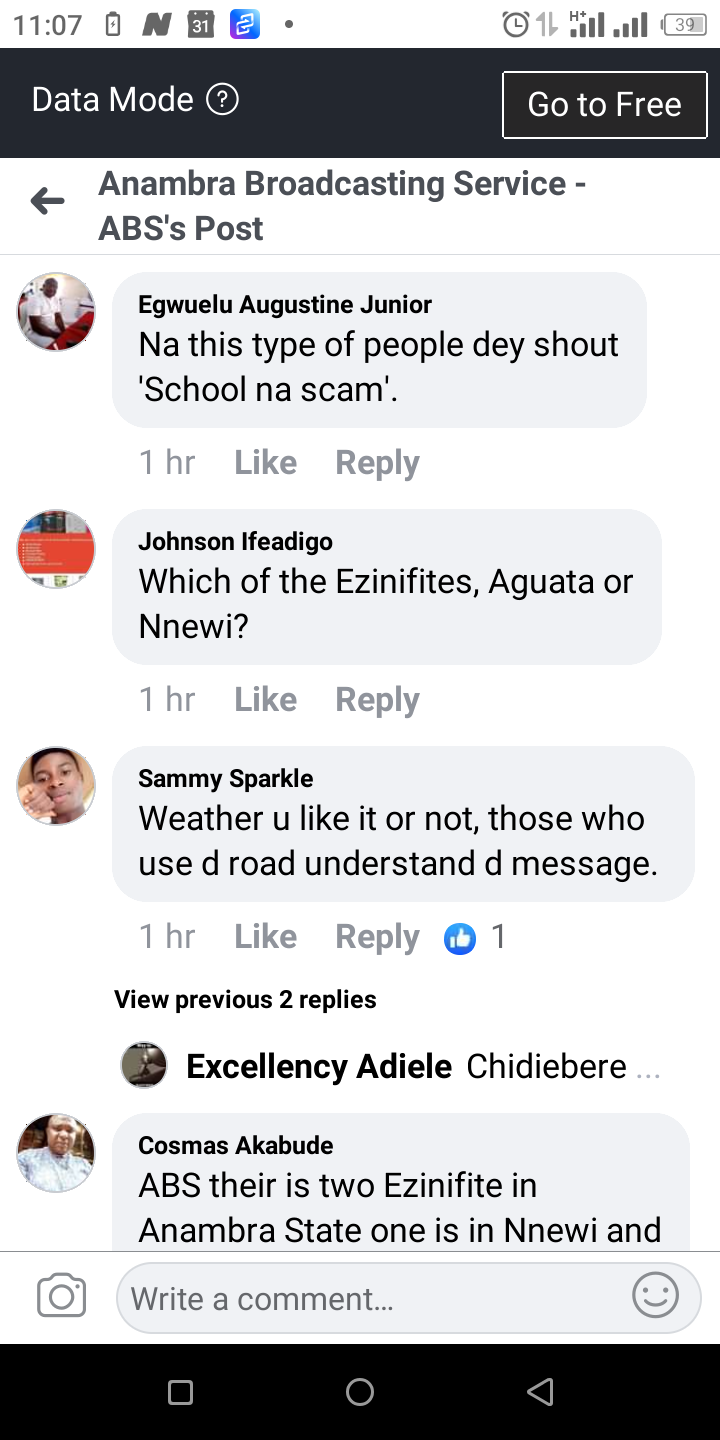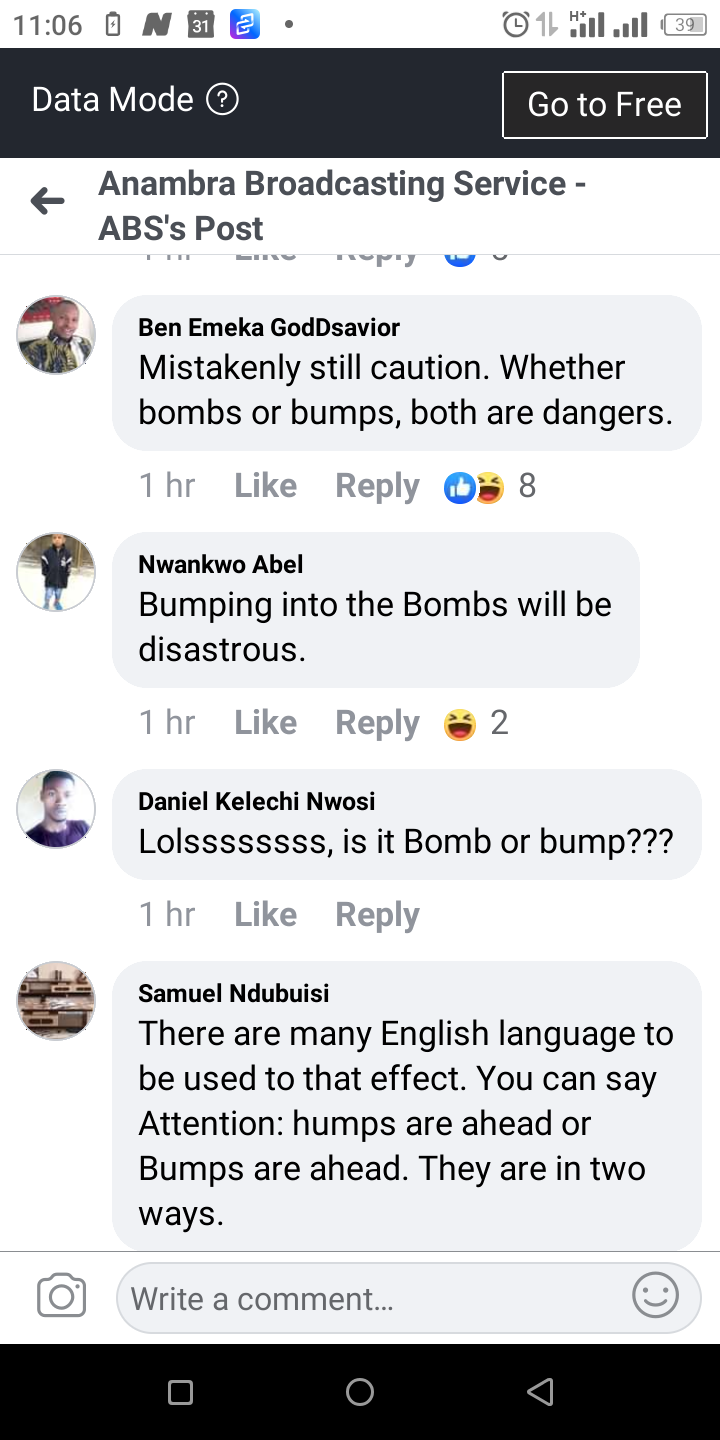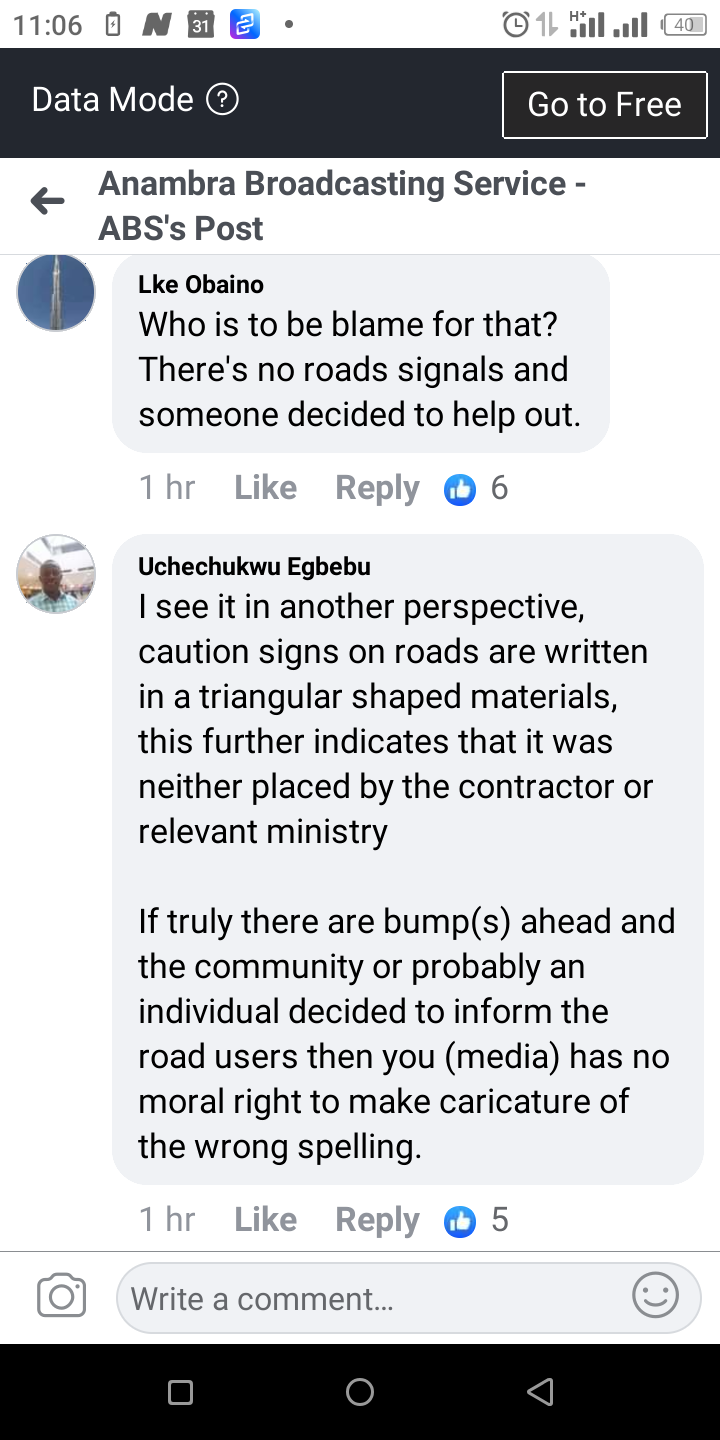 Content created and supplied by: TrendingGist_hub (via Opera News )