The items we use every day seems ordinary enough to us so sometimes we don't bother to know why they appear the way they are. From the almost useless tiny pockets in our Jean trousers to the two extra holes in our converse shoes, we take a detailed look at the uses of some of the things we either fail to learn the uses or just ignored them. But as they say, knowledge is power and 5gats why I've arranged some of the most common things you see on daily basis but don't know some of their other uses.
Let's learn something!
1. The tiny pockets on Jean trousers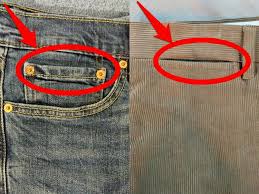 We all wearing jeans. Infact that is the main piece of casual wears clothing for many people but have you ever wondered why your trousers have this tiny little pockets in them? You might have tried making the best use of this pockets by putting pen and pencils in them. But was that the main purpose?
Let's go back a little bit in history. Levy's, one of the oldest Jean manufacturer in the world, came up with the idea of making room for pocket watches. So the tiny pockets were originally meant for pocket watches!
Though no one uses these kind of watches anymore, Jean manufacturers never seem to stop adding them.
2.Tiny holes on airplane windows.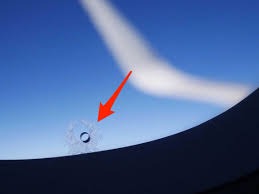 If you've ever been on an airplane you'd notice the tiny holes on the widows and if you've not, well, it's there. This little holes may seem useless or a silly manufacturers idea, but it is actually used maintain air pressure between the outside and inside of the plane.
3. The extra two holes on All Star shoes.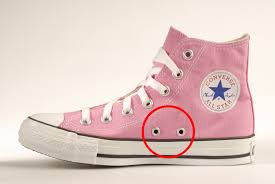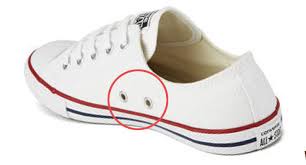 This fancy holes might make you want to tie your shoe laces through them but because of people might think you are funny. For fans of Converse shoes popularly known as All Stars, these little holes seems to be a mystery. But not any more! These holes are actually designed for ventilation, that is, to keep your feet dry as possible which would stop the shoes from smelling.
4. Holes on the handle of pans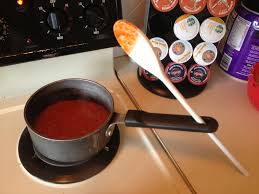 You might already understand that the most obvious reason for this is to enable you to hang them. But do you know there's still more to that? The holes are also designed as a spoon holder for you to place your spoon in instead of just placing it on the counter.
5. Tiny holes in padlocks.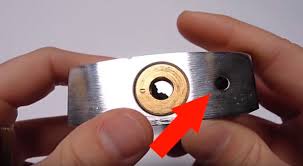 For most padlocks, beside the large hole which you insert your key is a tiny other hole which can easily be waved off as simply useless or only for design. The hole is not useless at all as it is made to drain water out of the padlock when wet and can be used to apply oil to prevent rust.
6. The indented bottom of wine bottles.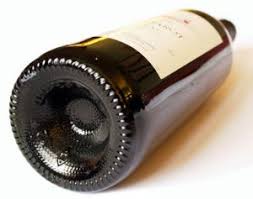 As you all have noticed, the bottom of most wine bottles have a little or large deformation causing it to protrude inwards. Why is it so? Many people would agree that it helps in the balance of the bottle but the main reason is to help in spreading gas pressure evenly inside the bottle. The greater the carbon content in the bottle, the bigger the indentation. Go and take a look at how the under of a champagne bottle looks like.
7. The rubber wrapper on bottle corks and lids.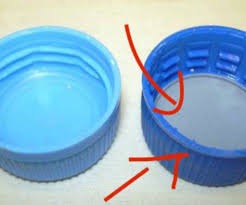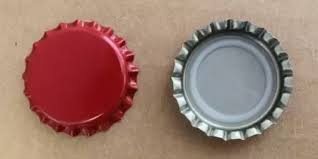 Most carbonated and Alcoholic drinks have that little rubber wrapper under the cover. You see this everyday but do you actually know what the use is? Those rubbers are used to keep the carbon inside the bottle thereby not allowing them to escape. Without those, your average soft drink would just be flat like opening a bottle water with no "shhh" sound.
8. The small black dot at the back of an iPhone.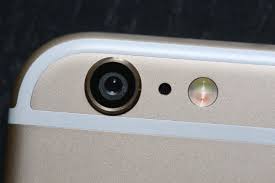 Some iPhone users might understand the meaning of that small black dot at the back of all iPhones, but for an average person it still remains a mystery. But is no longer a mistery as the dot is actually the microphone and it helps in capturing sound when making videos or filming.
Thanks for reading. Hope you learnt something today.
Content created and supplied by: GideonOgbike (via Opera News )