Back in the days, securing a job is usually based on merit, but nowadays it has become a thing of religion. It has become more alarming to the point that religious beliefs are considered before one can be qualified for a job.
A Facebook user Identified as Akpen Elijah, has been dragged on Facebook for announcing that a born again Christian is needed for immediate employment as a teacher in a secondary school in Makurdi, the capital city of Benue state.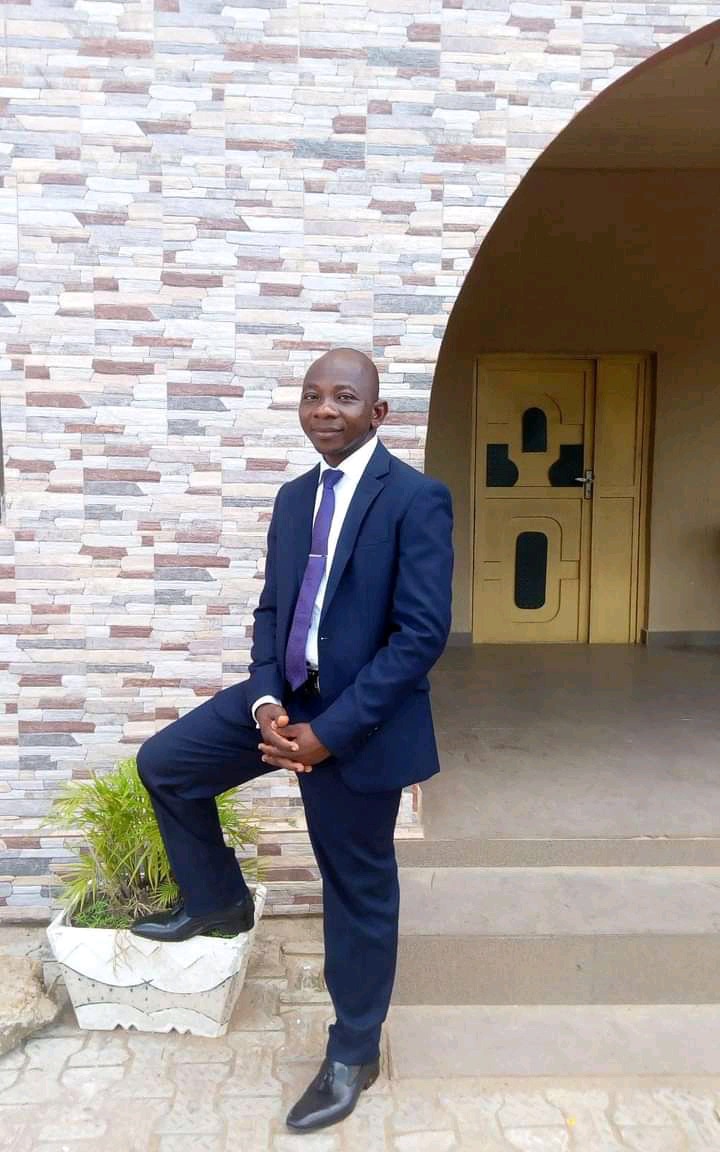 In the post which was shared on Wednesday April 7, the Facebook user noted that the job as an Account teacher is meant for a born again christian, as he provided details of how the school can be reached.
"A born again accounting teacher is needed at New Covenant Christian College International Makurdi" he wrote.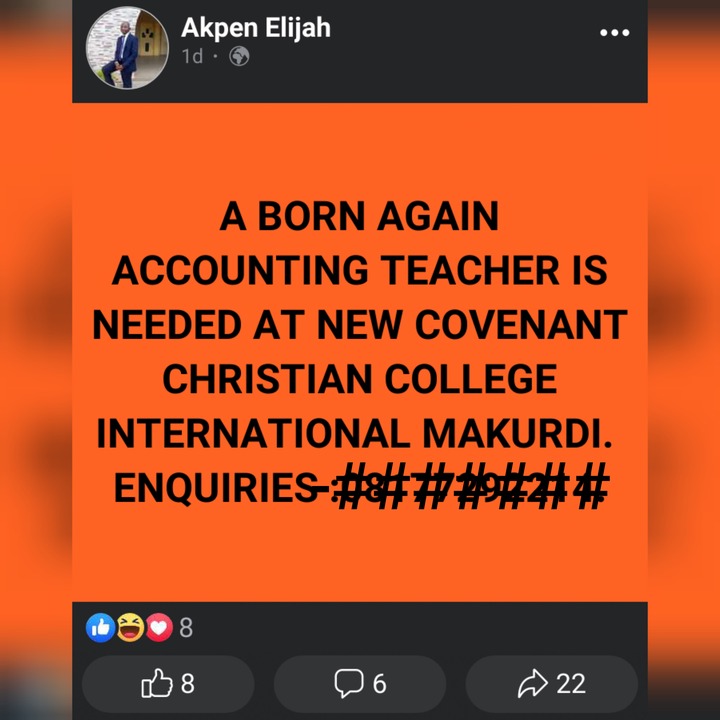 The post which was shared by the man has drawn a lot of concern and reactions from a lot of Facebook users after his post went viral online. His post was shared to different platforms and groups on Facebook after it went viral online. He has become a topic of discussion as many people criticized the school for allowing religious sentiments affect their decision.
These are some of the reactions after it was shared on a group known as Benue Ambassadors of Transformation: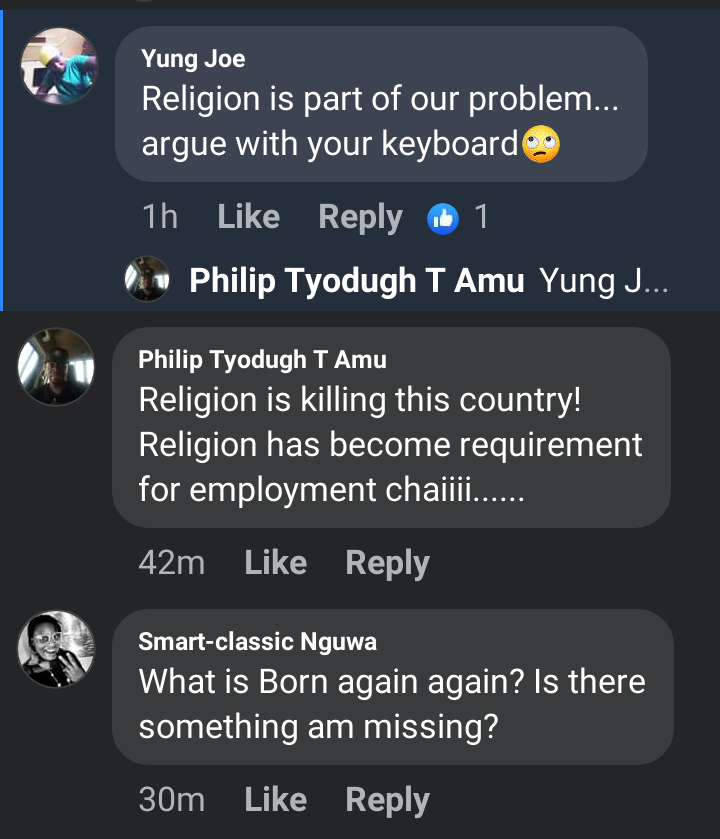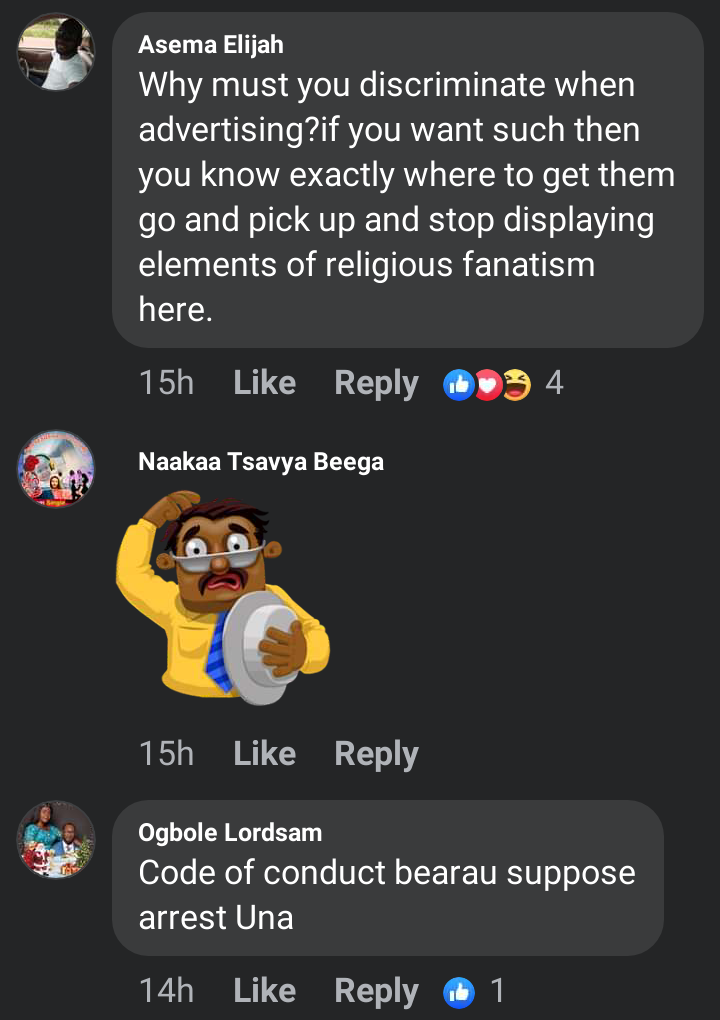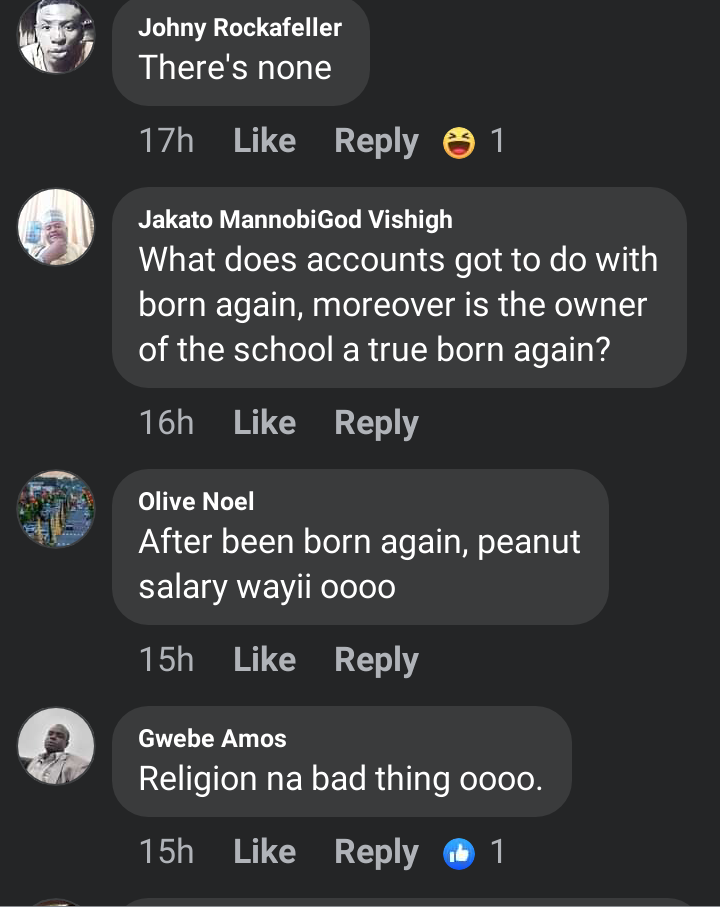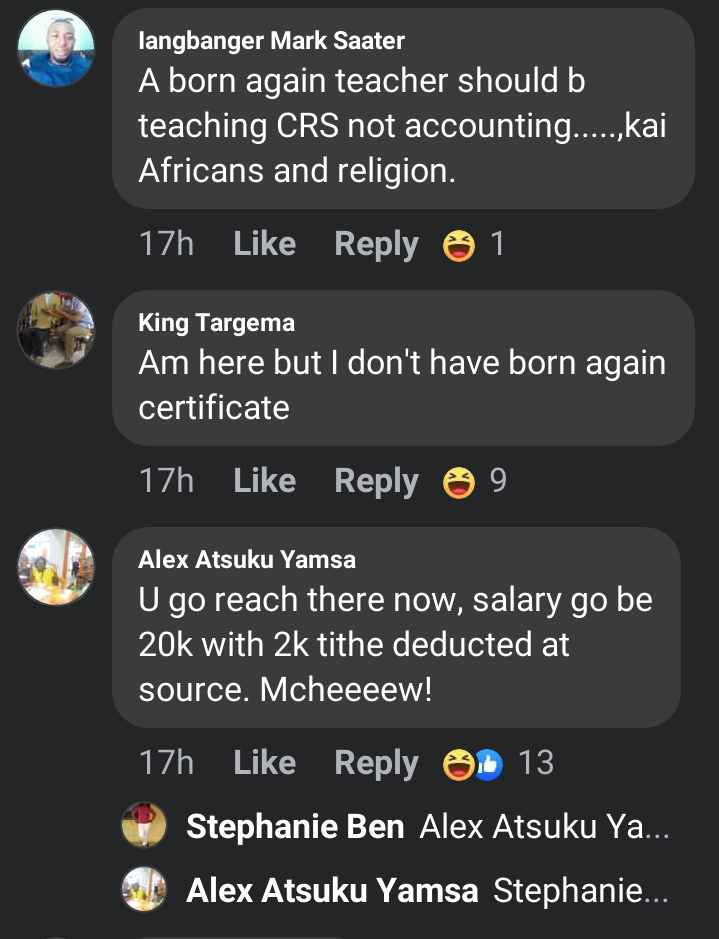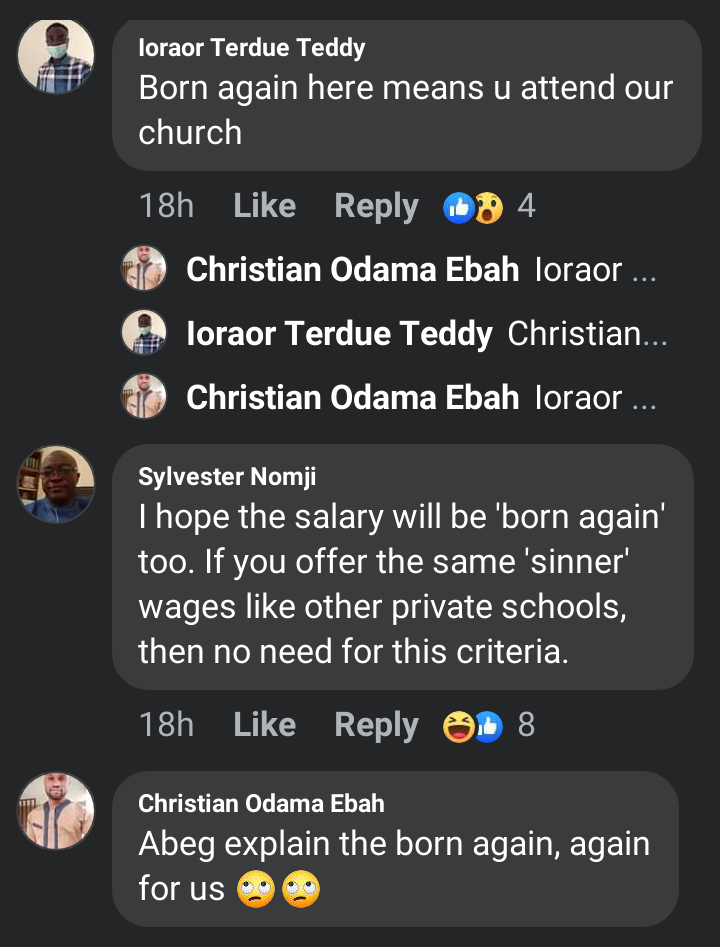 It is so surprising that in this 21st century, organizations still allow religious sentiments affect their decision on who to employ as a staff.
What do you think about this? share your comment below.
Content created and supplied by: Exclusivereport (via Opera News )