Funny Photoshop pictures I found on the internet.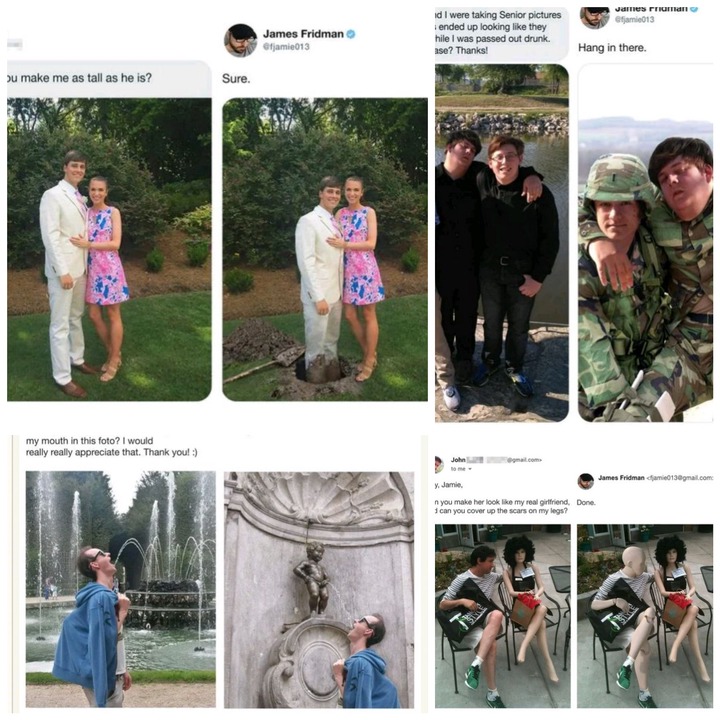 Just stuffing the net precisely twitter I stumble on some funny photo shop edited by James Friedman with a user name @fjamie013, before I continue lets defines Photoshop.
Photoshop is a popular image changing software package. It is widely used by photographers for photo editing (fixing colors, reducing noise, adding effects, fixing brightness/contrast) and by graphic designers and web designers to create and change images for web pages.
Photoshop works on computer systems like Windows and Mac. The software is made by the company Adobe Systems.
Out of curiosity , I search wanted to know who James Friedman is, James Friedman is a British graphic designer known for taking request on twitter for alterations to photographs, but reliable responding with an image edited to slightly different specifications, to comedic effect. Many fans submit photos of themselves with a request to alter the image, expecting a humorous result to which Friedman replies. He and his work have been featured in various publications, such as cosmopolitan, the daily telegraph and metro.
See some of his Photoshop pictures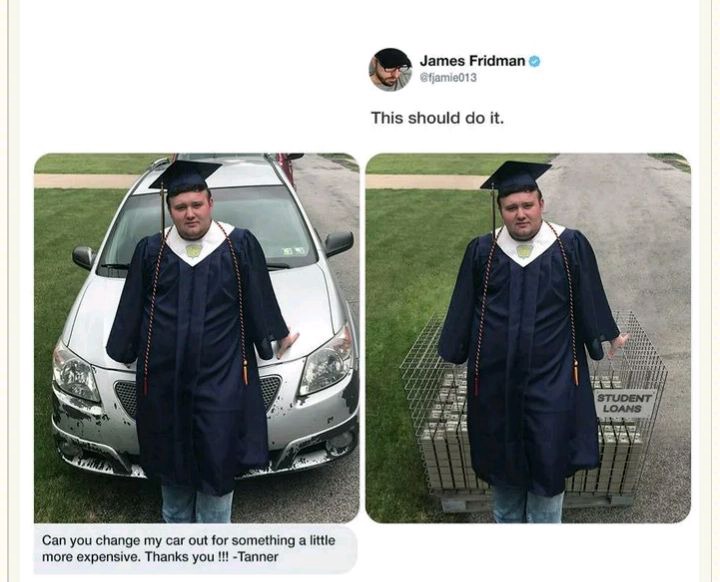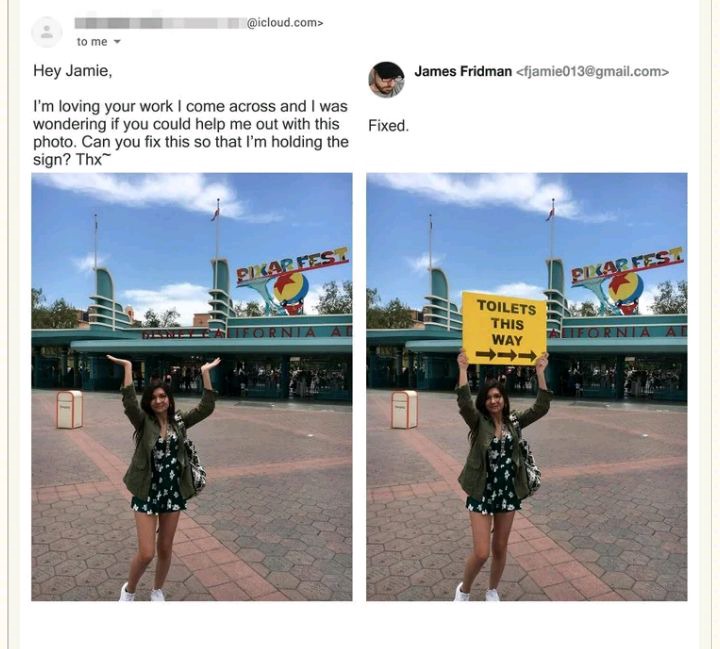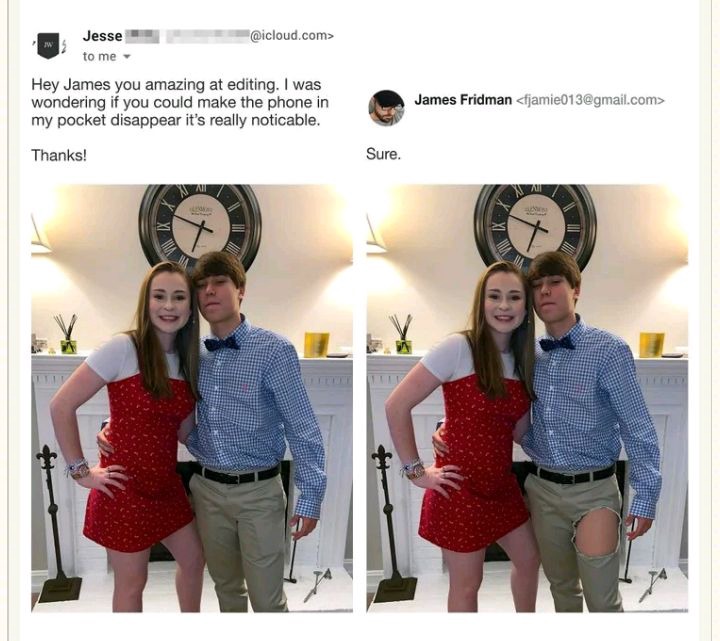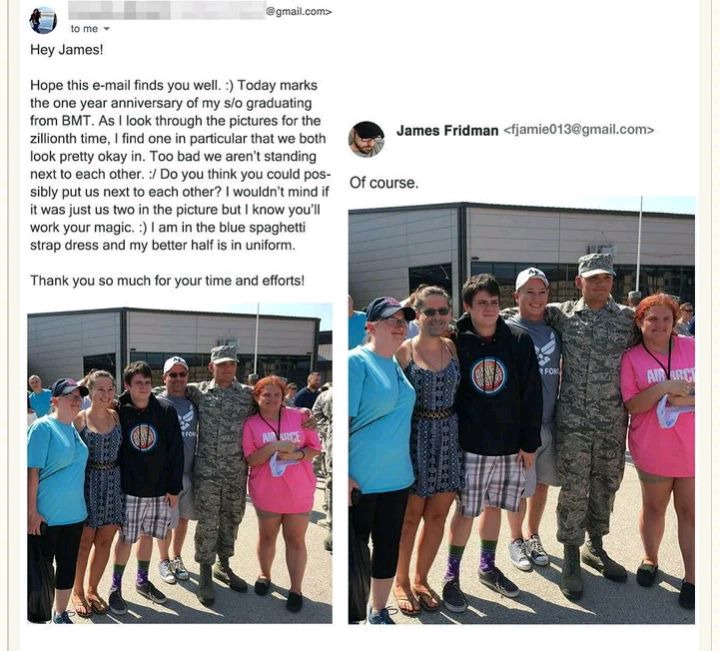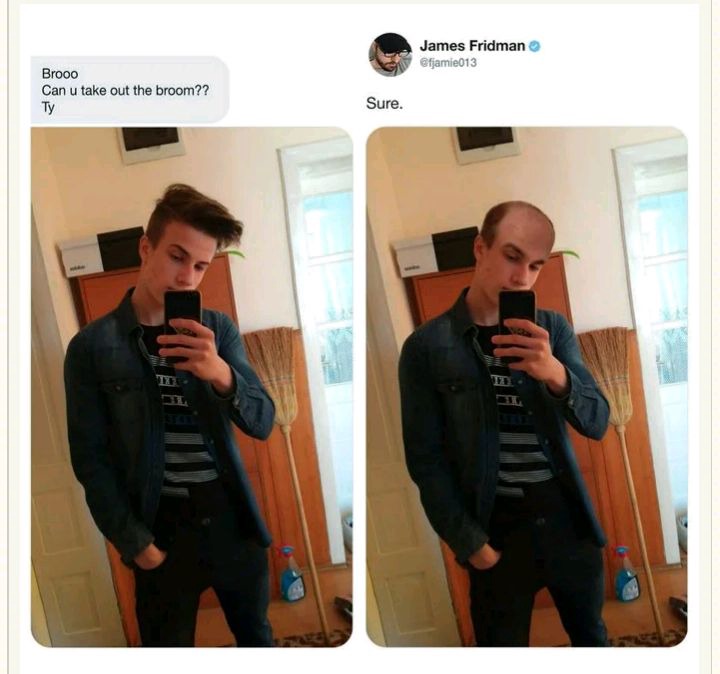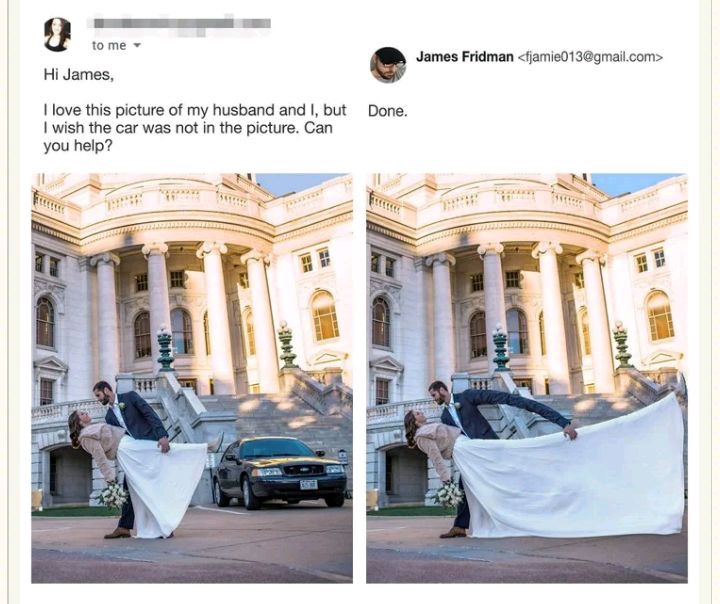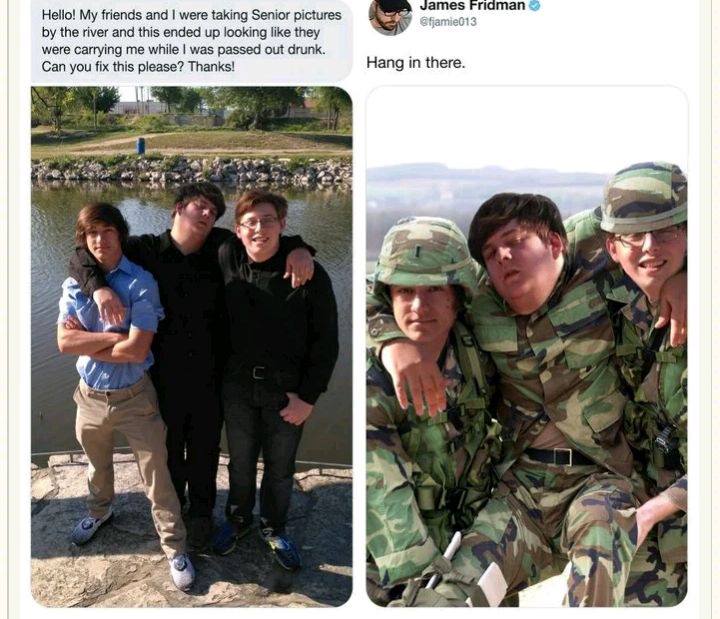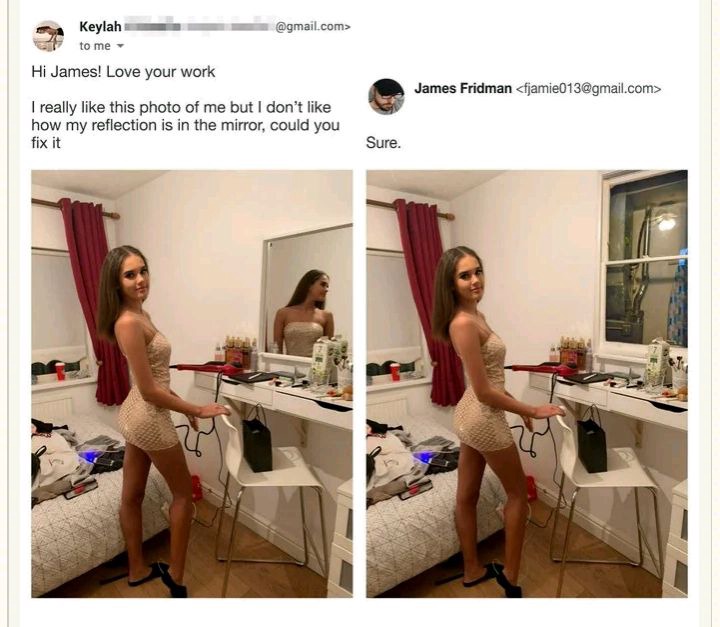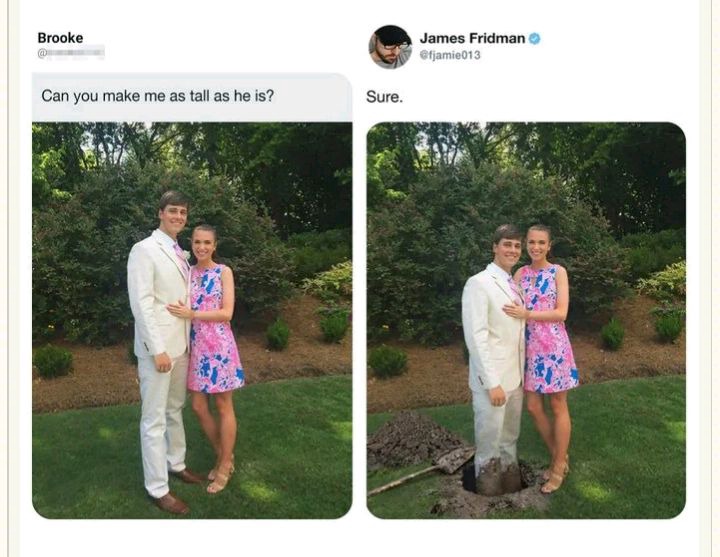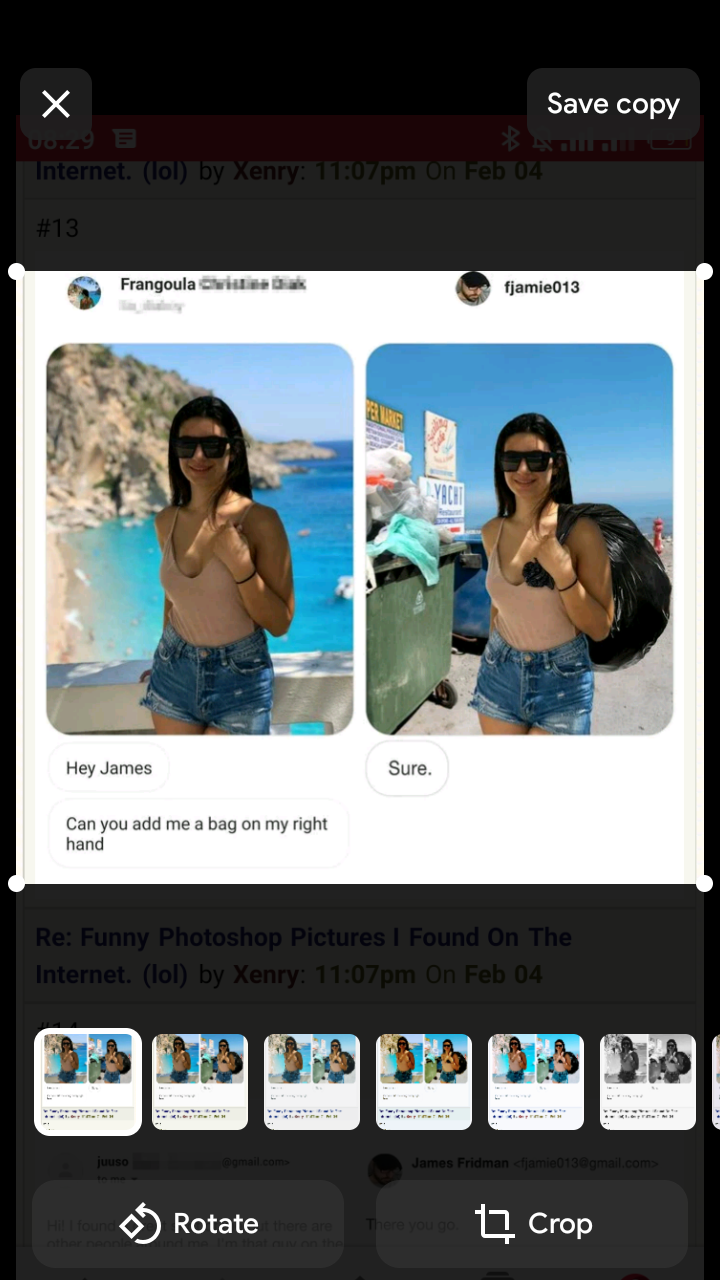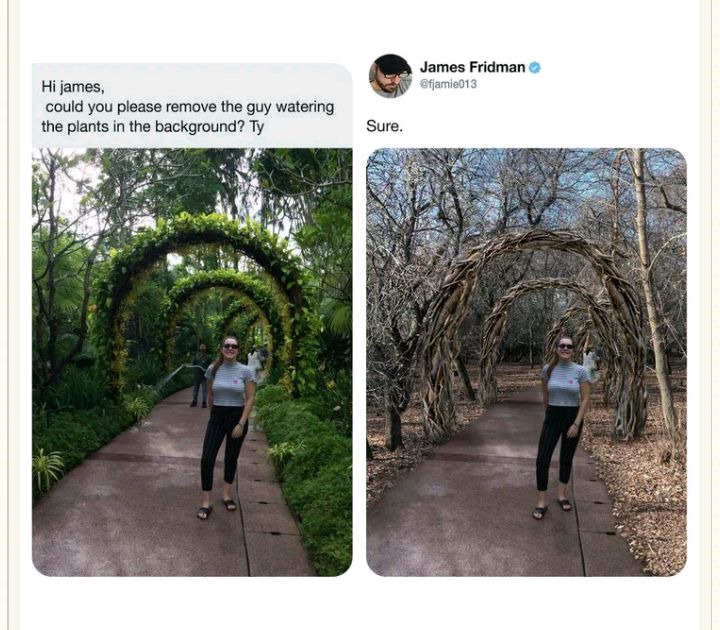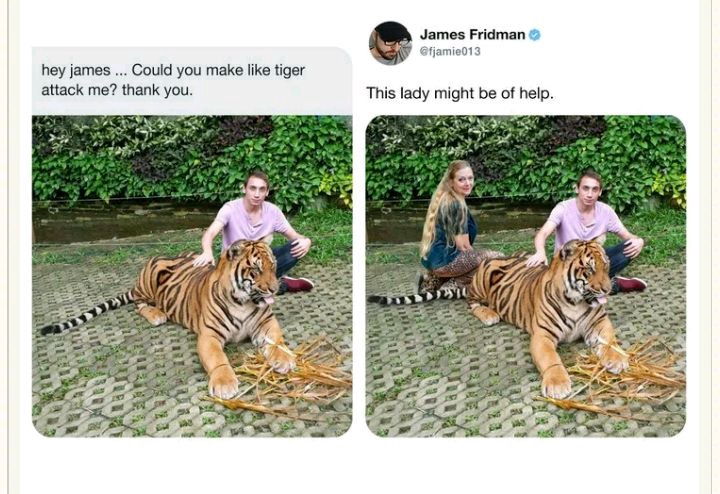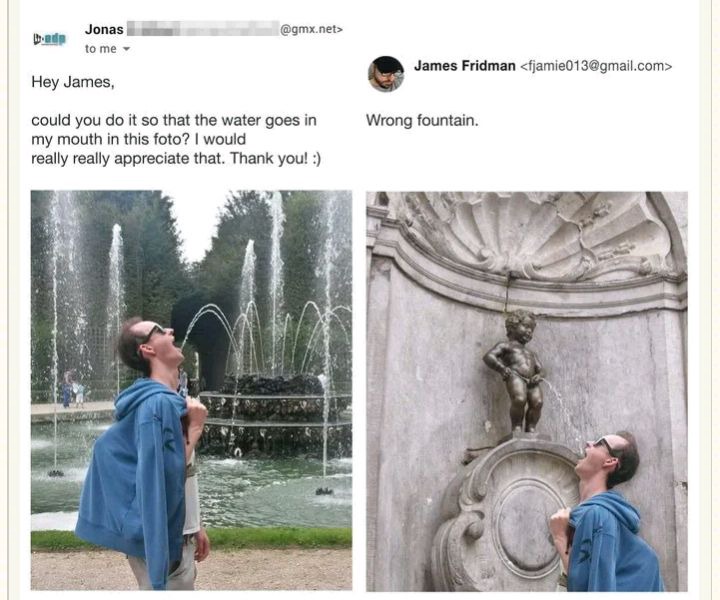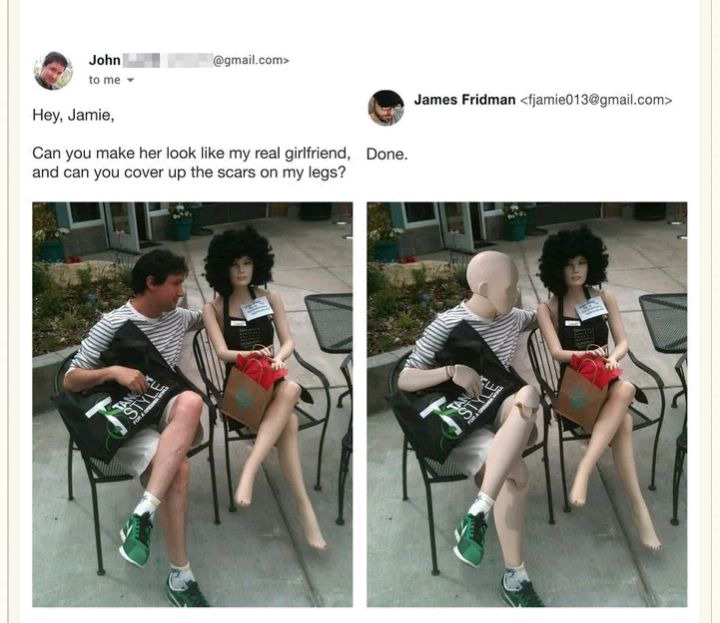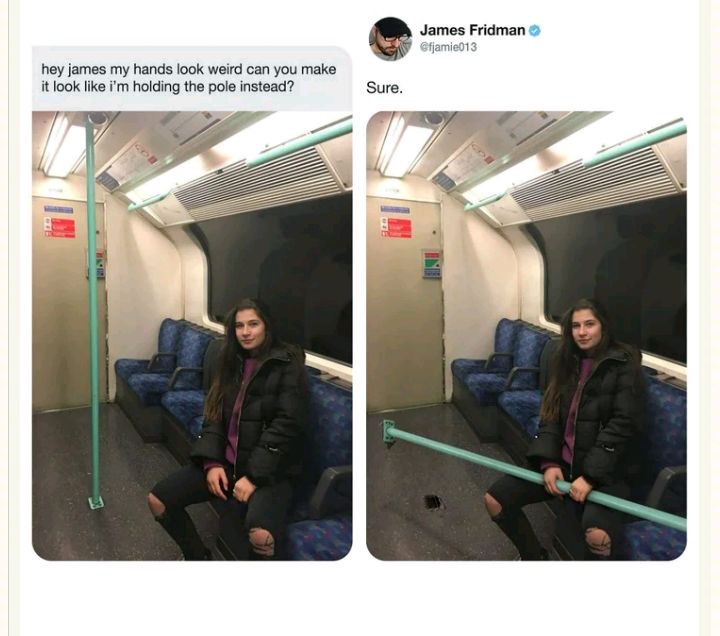 Content created and supplied by: samm67 (via Opera News )