Aisha Yesufu, controversial activist was today felt shocked of what she got as a requirement before she could shop things on the popular American online retailer, Amazon. For years that I have been ordering products online most especially on the popular China sites, I was never asked of my personal details but only bank details! 
I believe this is a common scenerio for most Nigerians who are much involved in mini importation business! However, security issues are revolving and changing as the new security threats emerging! This might be the reason for the changes in transaction on Amazon as experienced by Aisha Yesufu!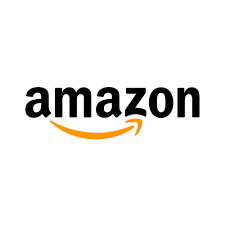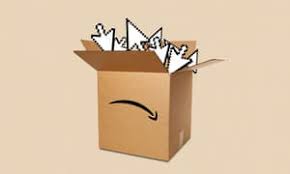 She had ordered for a product on the platform. Though she didn't disclose the name of the product. She was surprised when Amazon demanded for her identification number either NIN or International Passport Number! Many of Fans were equally surprised to see the new changes which sparked up the reactions!
Is that the new regulation? The activist queried those who might have shopped on the platform recently whether they encountered the same issue. One could understand the fear submitting his or her NIN now that personal details are being linked with the phone number!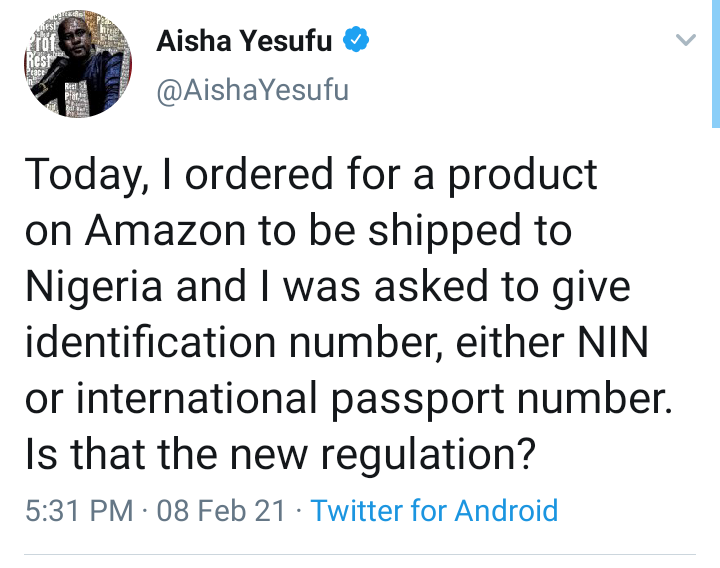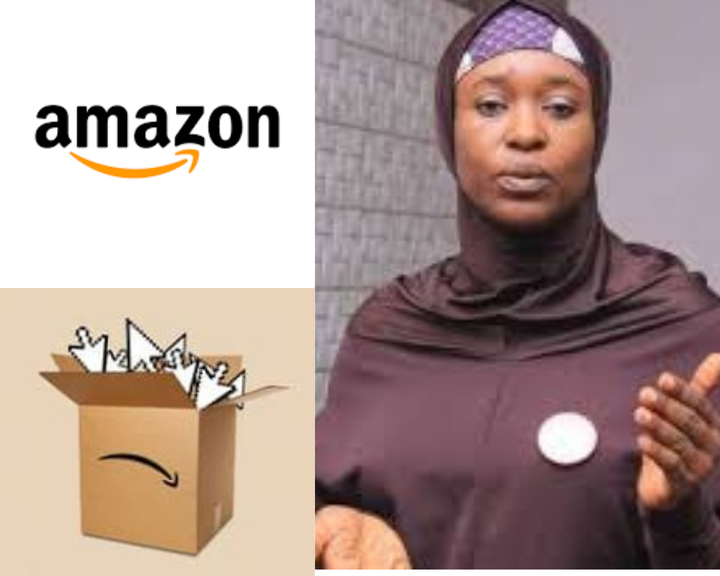 Recall that Amazon is an American multinational technology company based in Seattle, Washington founded by Jeff. The platform focuses on e-commerce, cloud computing, digital streaming, and artificial intelligence.
Is it submitting NIN or International Passport Number a new regulation on Amazon before shopping? Let us know your thoughts on this. Share this article and like it
Content created and supplied by: Optimallove (via Opera News )