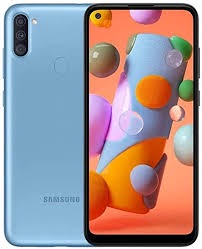 Mobile phones has become part of our life these days, so when aquiring one there are things we have to consider which might depend on why you want to buy the phone or what you want to use it for.
1. RAM (Random Access Memory)
RAM on phones and computers is used to store data. It is a hardware in phones and other compting devices where the operating system, applications and data in current use are stored so they can be quickly reached by the device processor. The larger your RAM the faster your phone is which means a phone having 4GB RAM will be faster than a phone having 2GB RAM . When next you want to get a phone, you should consider checking the phone's RAM.
2. ROM (Read Only Memory)
ROM is used to store user data, videos, game data, pictures.
Having a phone that support a higher ROM size means you can store as much as possible data you want on your device.
3. Battery
Considering the fact that the power supply in Nigeria is not stable , battery life span is one criteria you have to put into consideration. Phones like Tecno, Infinix have longer life span.
4. Camera
For the photo freaks , this is a huge deal for them because it is one of the reasons why they purchased the phone. Phones like Samsung, Iphone e.t.c are still the best when it comes to the quality of their camera
5. Operating system
For most Android phones their operating system is almost the same except for Samsung, Oppo and some other devices and we also have the iPhone users . This is also a criteria you need to consider when buying a phone.
The most important criteria still to consider is your pocket.
Thanks for reading
Content created and supplied by: Sheizman (via Opera News )