In the country we found ourselves today some people have accredited hard work as over working instead of working smart, when a woman owns a washing machine in her Home some people call her lazy, when a woman employs a chef people still castigate her, Aisha Yesufu is a social media influencer and an activist that has several times tried to change this orientation.
Photo Credit: Google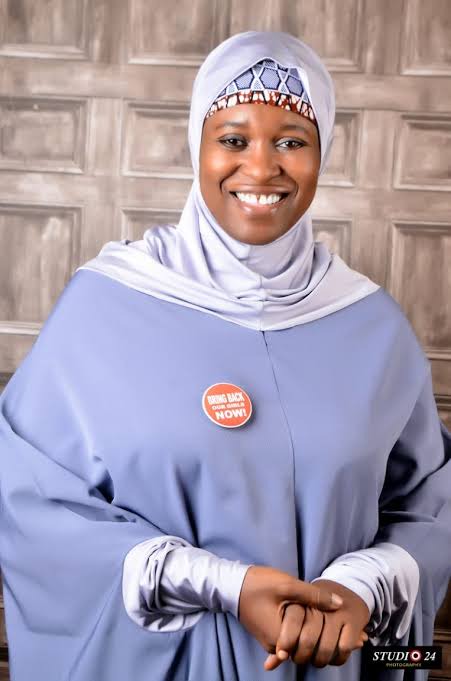 Aisha Yesufu blasted a woman after she uploaded a photo of her making Semo, according to the caption the woman said "Not every woman can do this" then Aisha Yesufu replied saying "Suffering is not a virtue. Silence that little voice that was planted in your head as a girl-child that it has to be" I know some people might not agree with Aisha Yesufu but let's tell ourselves the truth there is some truth to this situation.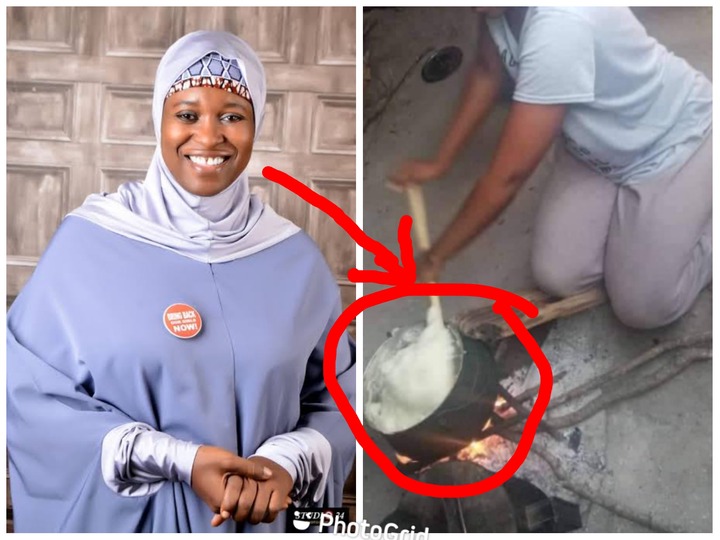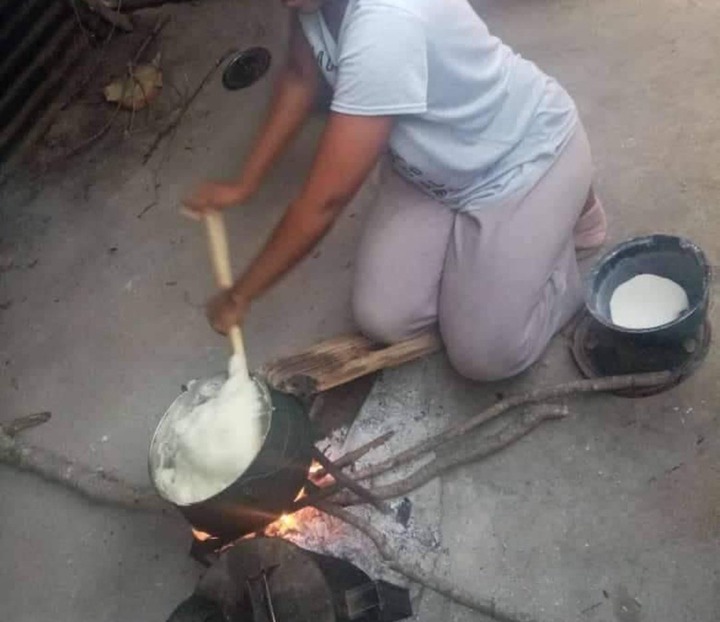 After the post went viral it got out a lot of mixed reactions from Nigerians, you can view some of their Comments below.
Screenshot Credit: Twitter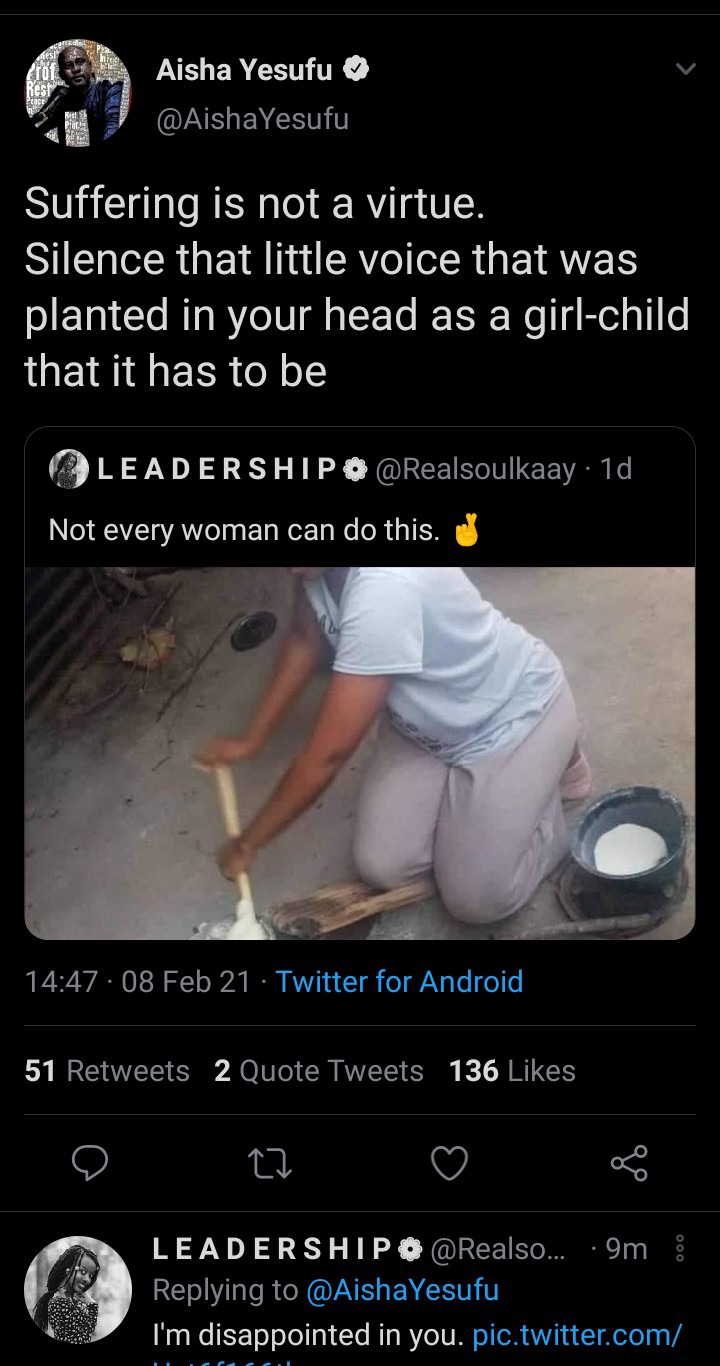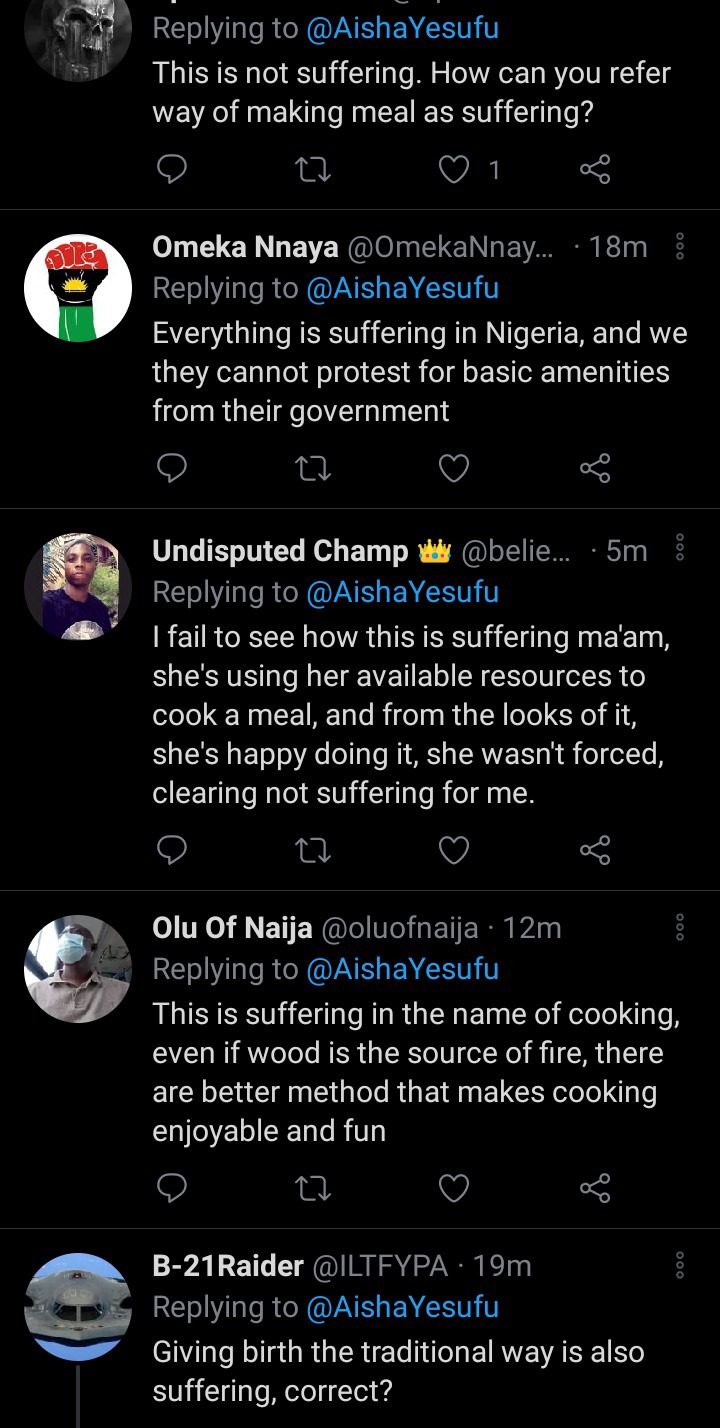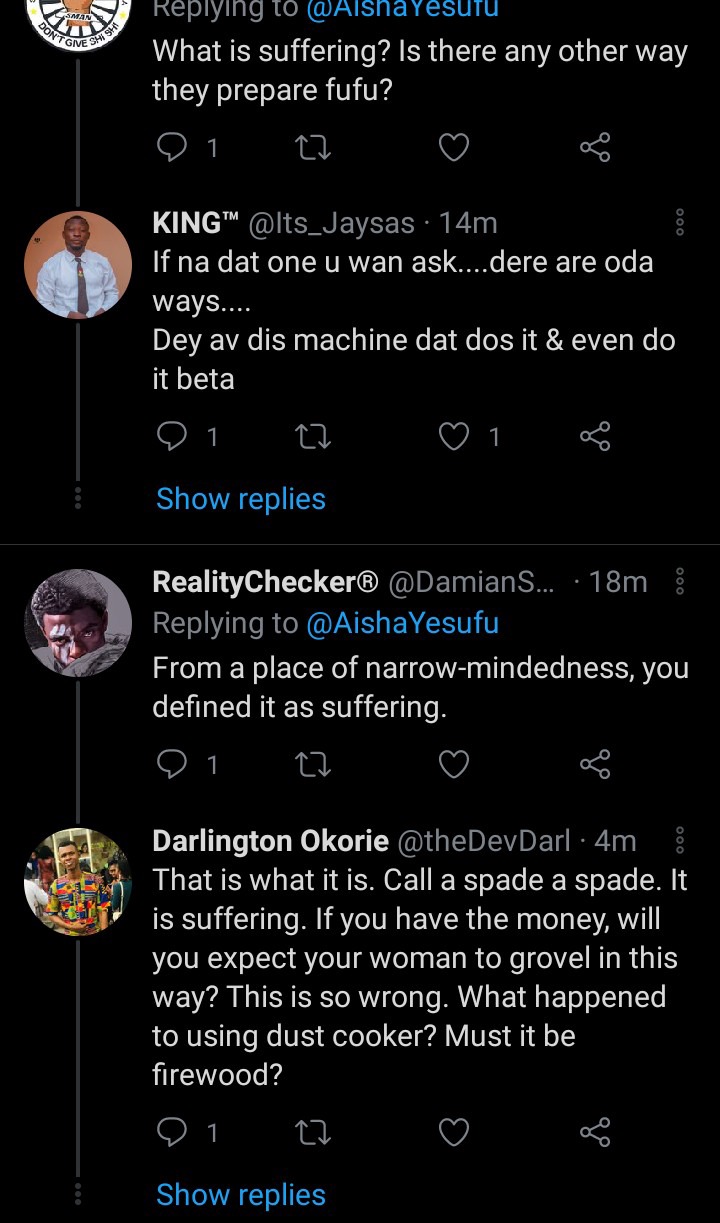 However, we are in a modern world were a lot of things are currently being made easy thanks to the latest technology innovations around the world, but a lot of people see suffering as a hard-work compared to working smart and utilizing your time very properly. Furthermore, I know a lot of Nigerians might not agree with me but the truth is that what the woman in the photo did was not necessary and intermediating to an extent, and as a viewer of that photo the environment looks unhealthy and I will not encourage people to cook in that kind of environment.
You can drop your thoughts and opinions concerning this topic on the comment section below.
Content created and supplied by: Warri1stsom (via Opera News )