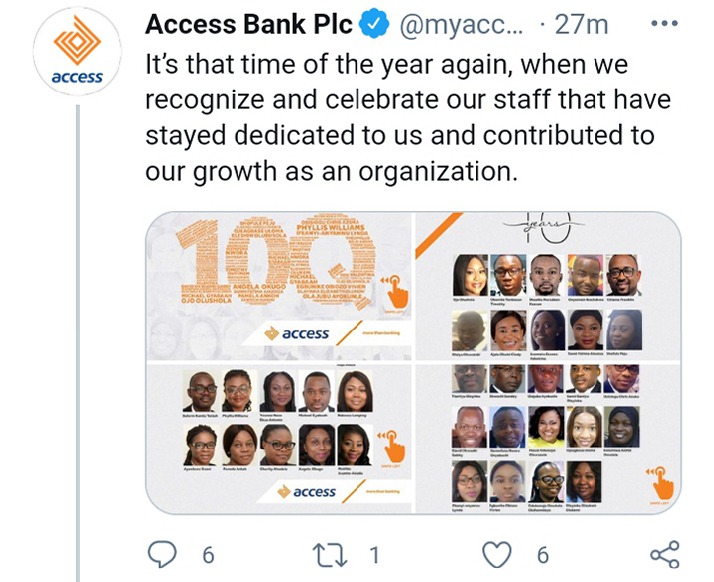 Today we bring to you an article on what access bank PLC sent to all their staff today, they said today is a day the set aside to appreciate all their staff who have helped in one way or the other to help build a brand.
In their own words "It's that time of the year again, when we recognize and celebrate our staff that have stayed dedicated to us and contributed to our growth as an organization".
They have displayed the images of their best professionals in the field, who have helped them in one way or the other to have a bank that Nigeria and Africa plus the world can be very proud of.
May God continue to be with access bank, and help it to live out all its dreams in the financial market in the world, a bank where people will have peace to put their money.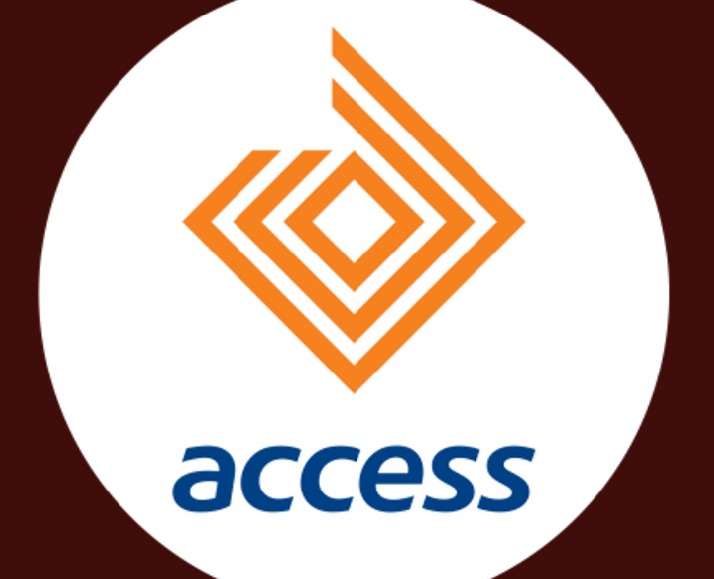 What is your take on this? We would love to hear from you, as your opinion is very much important to us.
Do you think access bank is a global bank in the making? Let us get your view at the comment section.
Content created and supplied by: snipernews (via Opera News )