Do you want to succeed in Life particularly while you are still a youth? If Your answer is yes, then kindly take few minutes of your time to read this information.
Using questionnaires, I have asked different successful men, in different types of business, careers and job questions relating to their success, how they achieved it, how they got to where they are now. 90% of them gave me the answer that gave birth to this article.
As a youth, for you to be successful in life, there are categories of people you should excuse out of your life for a certain period of time or for the whole of your entire life. You have to know what to do
to be successful, things you should avoid at all cost in order for you to be successful, the type of group of people you should associate yourself with and the ones you should stay away from if you want to be successful.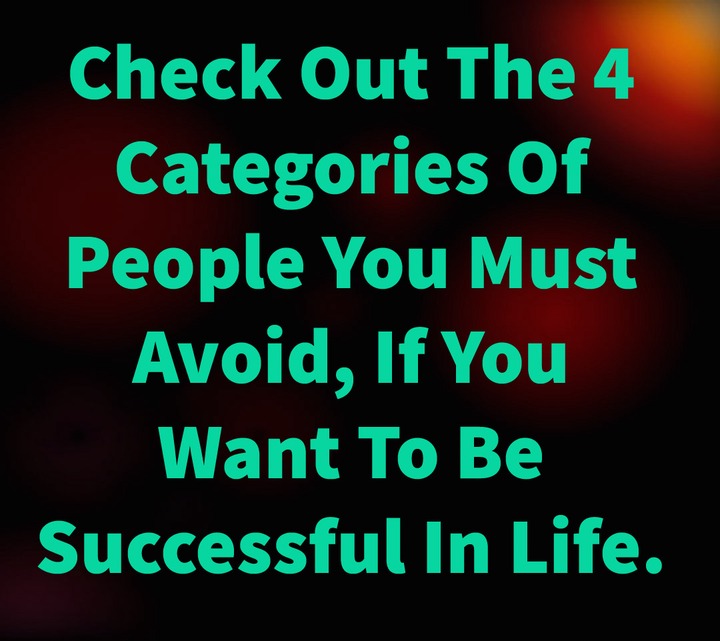 In this article, you will discover the 4 categories of people you should avoid, because is either they delay you or they will distract you or they will make you look as if you are not making any effort for greatness.
1) Family Members. I know you may be surprised to see FAMILY MEMBERS as number one on the list. Family members will negatively affect your success if you are 20 years and still staying with your parents, eating mummy thank you ma, depending on them to provide for your needs, it will negatively affect your success in life.
While you are still struggling to make money, family financial needs will not allow you to make savings, start up investment or side business; it will be eating you up whenever you have money with you. This issue is always very serious especially when you have many people depending on only you.
You will always be struggling to satisfy them, whenever there is money with you, that's when one or two persons will come up with their financial needs. Will you say no to their request? Of course not. You are always monitored by them to know when you have money, so they can come with their financial needs.
If you are away from home, you are doing business or working in another state, it will definitely be hard for anyone to monitor when you have money, they will not call you for all their financial needs like it's when you were with them.
You will be receiving respect from everyone and any amount you send to them will be valuable to them, simply because they are not feeding you neither do they know how you feed yourself. If you want to be successful as a young man, take the bold step, reside in another state, or in another locality different from your locality of origin, there you will be motivated to succeed before coming back home.
2) Stay away from the lifestyle of dating too many ladies at a time. One of my very close neighbor, an elderly man, once told me. "it's manageable when you are staying with your wife than with a girlfriend." The reason is simply that so many ladies in this 21st century don't know neither do they understand the actual meaning of management when it comes to Marriage or Relationship.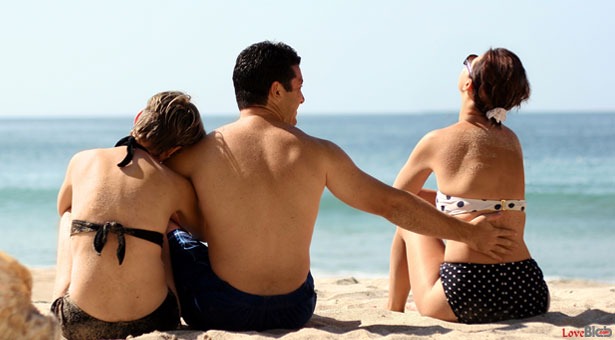 They have little or no understanding of financial planning. They don't understand what it means to plan ahead for the future. She is after dragging you to club or Buka, going out for weekend party. Requesting you to be buying her latest and trending weavon, asking you to buy her cream and you are still responsible for her make up every day or every week, she will be changing her phone almost every month, etc. You can't be successful if you live your life according to her taste or lifestyle because all your money which is supposed to have been used for investment will be used on the lady.
When I was in higher institution, my senior then, told me, "if you want to have a girlfriend here in school, just get ready
to be sharing your up keep money with her because she will depend on you as her boyfriend here in school." Even if she has any boyfriend back in her base, she will be eating from me whenever she's in school and that's fact.
If you are as a young, vibrant and hard working man that wants to be successful in life, is still after girls, then you will hardly save money because of your girlfriend and you can't move forward financially, because you are making a lot of expenses on her, just to make her happy while you are struggling with your future financial success. Is not bad to have a girlfriend but if she can't be your supporter or ready to work it out with you now that you are struggling to build your financial empire, then she's not worth being your girlfriend.
3) Stay away from alcohol addicted friends. Alcoholic friends instead of friends that are working smart to earn a living. This type of friend doesn't have vision; his vision is all about the next place things are happening so he can get at least free drinks. The only plan he has is how to drink, when to go and where to go.
This type of friend will not encourage you to make savings, not to talk about investment such as buying of land, building factory, bakery or starting a side business that can support your salary. If you mingle with this type of friend, you will be like him. "Birds of the same feather that flock together." All your money will be on drinking and enjoyment, believe me, you will be thinking that village witchcraft is after your life, while you are the one doing yourself.
4) For you to be successful, you have to avoid friends that's doesn't have the same mission, vision, life direction or motivation as you. If you are dreaming to be a wealthy man, but you have a lazy kind of friend, he will like to influence you with his lifestyle and mission in life. This type of person is always looking for an easy way to make money, avoid him if you don't want to end up with him as a failure.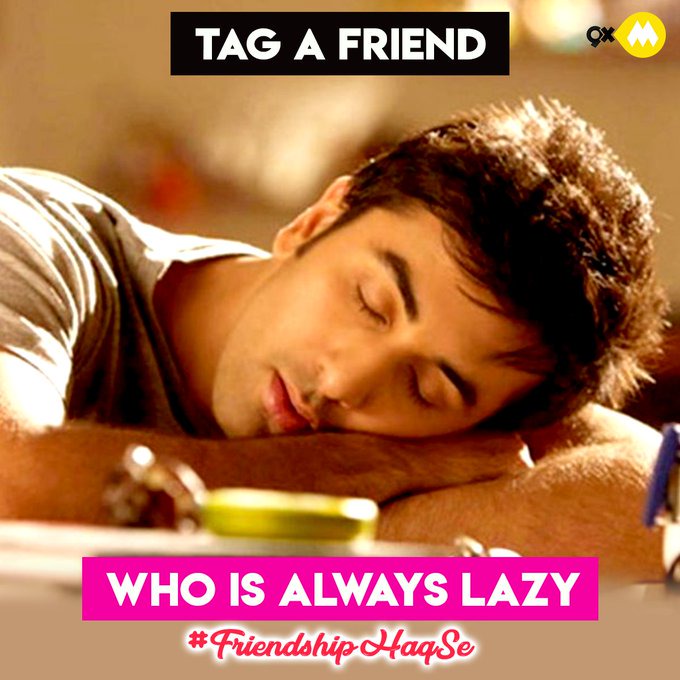 Managing to cope with him is not bad but if you can't change him, you have to avoid him before he will influence you and your dream of becoming a great footballer, a great lawyer, influential politician, a governor or a minister will silently die a natural death.
As a young man, you should now understand that for you to be successful in life, there are certain things or categories of people you should avoid because you will negatively be affected by them. Success doesn't come on plates of gold and there's no short cut to the land of success. The gold you are seeing today, went through fire, passed through processes before it get to this beautiful stage.
Content created and supplied by: Allsinglesandmarried (via Opera News )