Those Who Register For NYIF, This is How To Validate Your Your BVN On NYIF Portal To Create Account For Loan process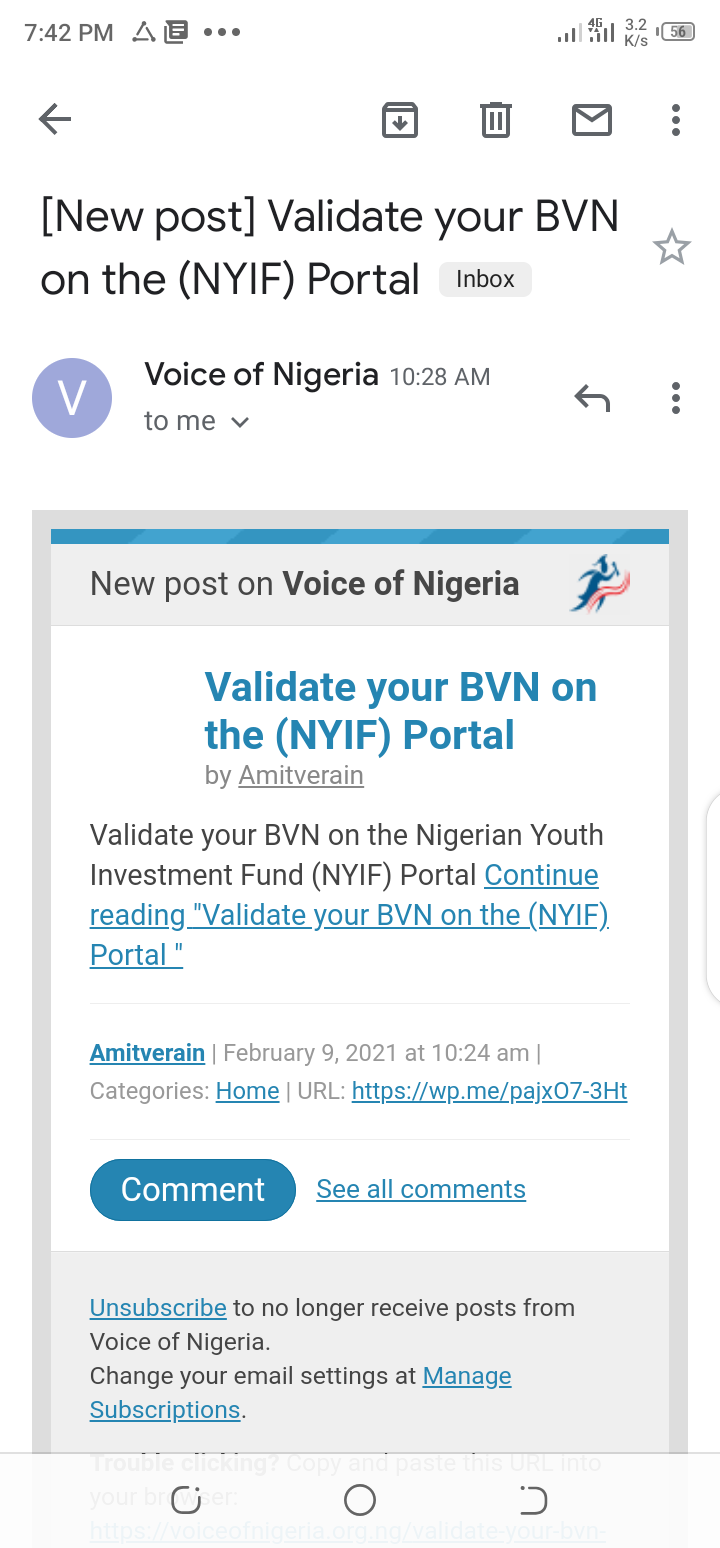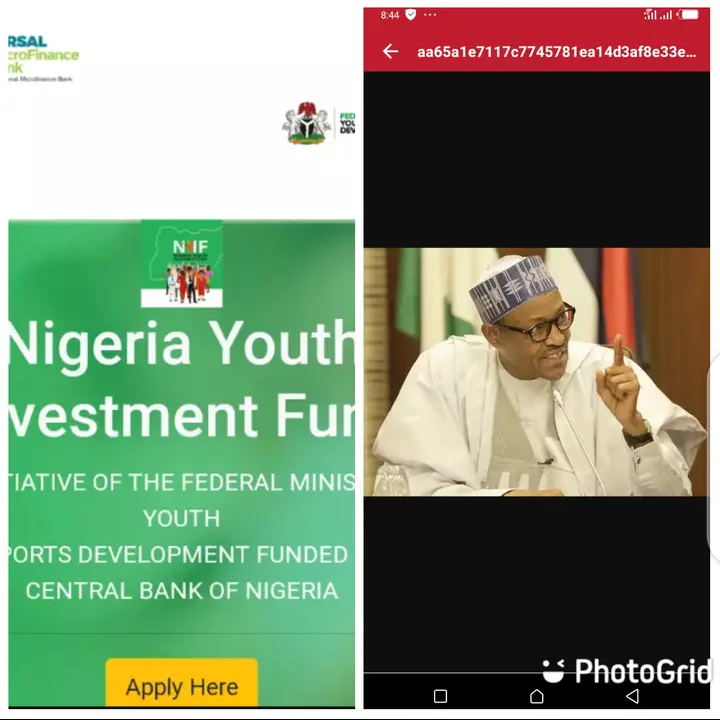 Good evening my fellow Nigerians, I welcome you to this wonderful page today the 9th of February 2021.
Nigerian Youth Investment Fund NYIF is a government initiative created to boost the Nigerian economy through leverage and access to finance for youths. The NYIF aims to reach 500,000 youth annually between 2020 and 2023.
However, this is to inform those who submitted there application for the Nigerian Youth Investment Fund (NYIF), that they should visit the application portal to validate there BVN and create an account for loan process which will definitely qualify you for the loan
However, this is how to validate your BVN On NYIF Portal below: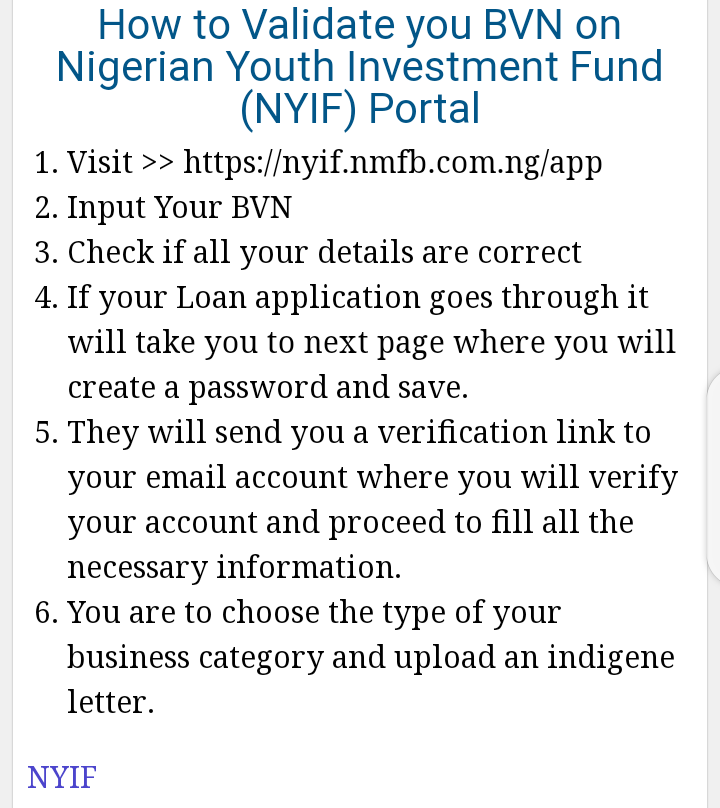 1) Visit the website through Google.
2) Input your BVN
3) Check If all your details are correct.
4) If your loan application goes through, it will take you to the next page where you will create a password and save.
5)They will send a verification link to your email account where you will verify account and proceed to fill all the necessary information.
6) You are to choose the type of business category and upload an indigene letter.
You can use the comment box to ask your question?
Share and follow up this page for more information.
Content created and supplied by: Charlysac (via Opera News )