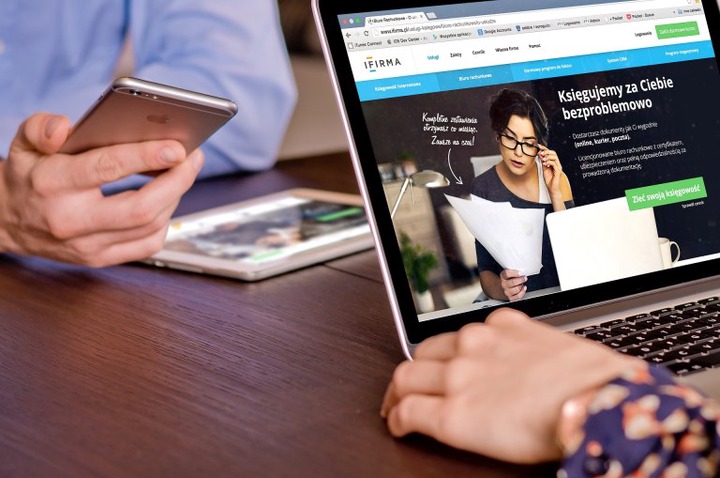 Nigeria's demand for software companies is growing rapidly, providing local businesses with a good opportunity to take advantage of industry growth, especially in almost all industries (from education to banking, business, healthcare and SMEs) rely on software. Services and products can work effectively.
   Globally, software services and products have tremendous market value and create millions of jobs for technologically savvy individuals. However, this market potential in Nigeria has not been fully exploited, leaving the software industry far behind.
   With such huge room for growth, start-ups can start a software business in Nigeria to take advantage of a rapidly changing industry.
   This is how you can start a software business in Nigeria.
   What is a software company?
   Software companies create, sell, repair, or maintain software that can be used to teach, entertain, research, analyze, or perform various tasks. These companies benefit from business activities such as contract services, transaction costs, license fees, product or subscription sales, and system error correction.
   It also means that starting software trading in Nigeria is a way to earn a lot of income while providing employment and technological innovation and contributing to economic growth.
   The software industry currently contributes more than $ 1 trillion to the US economy and is expected to grow even higher in the coming years. Potential technology entrepreneurs in Nigeria and across Africa should therefore certainly benefit from the sector.
   Opportunities in the global software business
   Some business opportunities in the software industry include:
   1). Mobile Application Development Company:
   In the age of smartphones and smart devices, building applications is a huge business opportunity. App stores like Google Play and Apple App Store contain thousands of apps that are downloaded by millions of users every day.
   As a start-up entrepreneur without software knowledge, you need a good idea to solve urgent problems, a small amount of start-up funding and a qualified team to help you turn your ideas into mobile applications.
   You can also provide mobile application development as a service.
   In any case, you can hire local software developers or freelancers online.
   2). Quality assurance and testing activities:
   This is a software service company. Each newly developed software product must be beta tested to determine the quality of its features and standards. Therefore, experienced software testers can start their own business and benefit from providing this service.
   3). Website Development Agency:
   Website design and development is a lucrative software service. As usual, web designers have high demands on their services and are paid very well. People with web application development skills can take advantage of this huge market by integrating software packages into customers' websites / online platforms. Freelancers can also provide contract services.
   4). Software repair and maintenance:
   The services of software maintenance companies are priceless in this industry. Customers and customers include all industries that use computers for everyday work. If the system fails, software analysts will be asked to determine the cause of the problem and provide solutions. These professionals can also make money by regularly maintaining computers and software.
   5). Computer / software educational institutions:
   Educational programs are the driving force of the IT industry. It stimulates progress and innovation by teaching students skills and ideas. For software professionals, leadership courses or training institutions are a good business prospect.
   6). Software development / engineering:
   The software development and engineering market is huge and extensive. Therefore, someone with training and experience in this area may decide to start a software development company. Developers may choose to access software products or services (contracts / projects).
   Software engineering is probably the most popular skill in the software industry. People in this field are working on complex software packages. They check for programming code errors and correct them if necessary.
   Either way, software development / engineering is a business that can generate significant revenue if you have a qualified team and can deliver excellent results.
   7). Database Management Company:
   The software contains a database that needs to be properly handled and maintained. Starting a business that manages and maintains software databases is a way to continue to generate significant revenue.
   8). Software sales:
   Some organizations make a living by selling software from other organizations for commercial use. This can be operating system software, antivirus software, video games, etc.
   Facts and benefits of a software company
   Software companies manufacture, purchase and distribute software services and products.
   Software products are key components of the most common and comprehensive hardware in the world today.
   Nigerian software companies can provide software solutions for other industries, which will have a positive impact on the economy.
   In less than 50 years, the market for software services and products has grown from a non-existent market to a billion-dollar industry.
   Software companies have the potential to have a positive impact on socio-economic conditions in Nigeria and Africa.
   Software companies are globally technologically demanding companies.
   Type of software company
   1). Company providing software services:
   Software service companies provide intangible software services in the form of commodities. They can be obtained through contractual agreements or can be paid for after completing certain tasks for customers. In addition, software companies benefit from using their expertise to provide information and solutions to clients who consult with them.
   2). Company with software products:
   This type of business is not about consulting and finding profitable projects, but about developing ideas and turning them into software products. They then sell these products to end users or companies and make huge profits.
   In addition, the software product is licensed, can be installed and enhanced on the user's device, and generates additional revenue through regular updates.
   How to start a software business in Nigeria: a detailed guide
   1). Choose a specialized market:
   Choosing the type of software business you want to start is the first step to owning a software business. You usually decide between creating a company that provides software for products or services. But before you take care of yourself, make sure you have enough experience in the field.
   The software / technology industry is a highly competitive industry, so your ideas for services or products should be good enough to take advantage of the global or domestic market. First, consider the potential size of your business idea in the market. You may need to observe and study the needs of consumers.
   Second, contact software industry experts to understand whether the concept of your product or service is sustainable. This avoids wasting money and investment, especially if entrepreneurship is impossible.
   Finally, conduct a market research to determine the level of competition your business may face. At this point, it will be very useful to organize a focus group to obtain feedback. Another option is to get help from consultants / experts on site.
   2). Register your company and protect your patents, copyrights and trademarks:
   Before you can register a software company name with the Nigerian Corporate Affairs Commission, you need to find out the legal structure of your business. Common legal business structures include partnerships, companies or sole proprietors. The type you choose determines your company's taxes and refunds. Ask a lawyer to help you choose the option that suits you best.
   If you are developing a software product in your business, then protecting the company's products is almost essential. Everyone involved in the construction process must sign a non-disclosure agreement. Other means of protection are trademarks and patents. These methods will prevent others from using your product's unique name and features.
   It is prudent to hire a lawyer who deals with intellectual property rights. It will give you information on how to verify the product. You can add the "TM" symbol to your product name at any time to let people know that you own the product's trademark.
   Your trademark can only be obtained by registering with the Nigerian Patent Office.
   3). Get financing for your business:
   Starting a software company takes time, especially financial resources. You can explore many ways to raise enough funds to start a business. Investments by commercial banks or stakeholders are a reliable way to raise funds.
   Other options include grants, personal savings / assets or venture capital funding. If you receive funds from a venture capital company, you must declare the company's equity. If you decide to get financing from venture capital investors, you can contact companies that have invested in software companies in the past.
   4). Purchase of basic equipment:
   The day-to-day operations of a software company include the use of the equipment, applications and facilities needed to develop software products or services. Therefore, your business budget includes purchasing equipment for you and your software team.
   Equip your team with computers, servers, storage devices, programming applications, and all the other necessary components needed to run and deliver enterprise-level applications.
   5). Rental of office space or work from home:
   When looking for an office, consider the location and size of the room. The business district is a good place to do business. Your equipment and staff need office space to accommodate them without suffocating.
   Hiring the services of a real estate agent facilitates this process and takes less time.
   If you don't have enough money to rent space, you can start at home and let the team work remotely.
   6). Staffing:
   Software companies of all sizes and sizes require employees with the appropriate skills. Therefore, do not forget to accept candidates with the required expertise, such as programming, computer security, hardware engineering, project management, office support, etc. Provide incentives to key employees, such as joint stock company opportunities.
   7). Sell ​​your products or services:
   Software companies need the expertise of professionals or companies to deliver their products to end users, which may include advertising services on popular websites or media platforms.
   Marketing is related to strategies and resources to increase awareness of products or services. Professional marketing consultants receive product feedback from potential consumers. In addition, their opinions help in decision-making in the product development phase. It's a lot of information about your product and its marketability.
   Social media and the internet are currently the largest marketing platforms. Whether it's service software or a product company, you can use the advertising features of Instagram, Facebook or blogs.
   Software business challenges in Nigeria
   The implementation of software solutions has prevented the growth of the Nigerian IT / software industry, which has caused difficulties for any new software company in Nigeria.
   Due to the lack of competent / qualified software developers, the development of a software business in Nigeria may face challenges.
   Implementing innovative software ideas and plans from software companies can require large amounts of capital.
   Without collateral, obtaining loans to finance technology deployment or software development can be challenging.
   Security vulnerabilities are common in the IT industry. Due to a system failure in any software company, delayed detection can lead to lost profits.
   For technology entrepreneurs who want to establish or operate software companies, inconsistent prices for software services and products in the global market are a major challenge.
   at the end
   Nigerian software companies can benefit from the right system and the right system. Entrepreneurs in this industry can create wealth by providing services or creating innovative software products, thus changing the face of African technology.
   In short, tech-savvy people in Nigeria are taking advantage of many business opportunities in the software industry by setting up software companies and will benefit from the growing global and domestic demand for software solutions.
Content created and supplied by: BusinessBoy (via Opera News )