It is no news again that many of our celebrities love to keep their fans abreast with the latest happenings around them. As a celebrity, you can't be everywhere at the same time but you can connect and keep in touch with your fans on social media.
Majority of them show off their latest outfits, photos, foot wears, family members, etc. Some also love showing off their apartments and residents just like Rachael Okonkwo popularly known as Nkolika Nwa Nsukka is showing us today.
Few minutes ago, she took to her instagram page to showcase her kitchen as she was cutting pineapple, says it is good to be home. The gospel truth is that there is no place like home.
Kitchen is one of the sections in the house which ladies do not joke with for any reason whatsoever. It is usually the neatest place in a building because everything that enters the mouth comes from there. It is always very important to maintain a high level of hygiene in the kitchen to avoid eating contaminated food.
If you enter a house and want to find out if a woman leaves in the house or she usually pays a visit, then walk straight into the kitchen. The arrangement of the kitchen would give you the answer you are looking for.
However, it is not all the ladies that know how to keep the kitchen clean and maintain a high level of hygiene. Take a look at Nkolis kitchen, it looks beautiful and nice.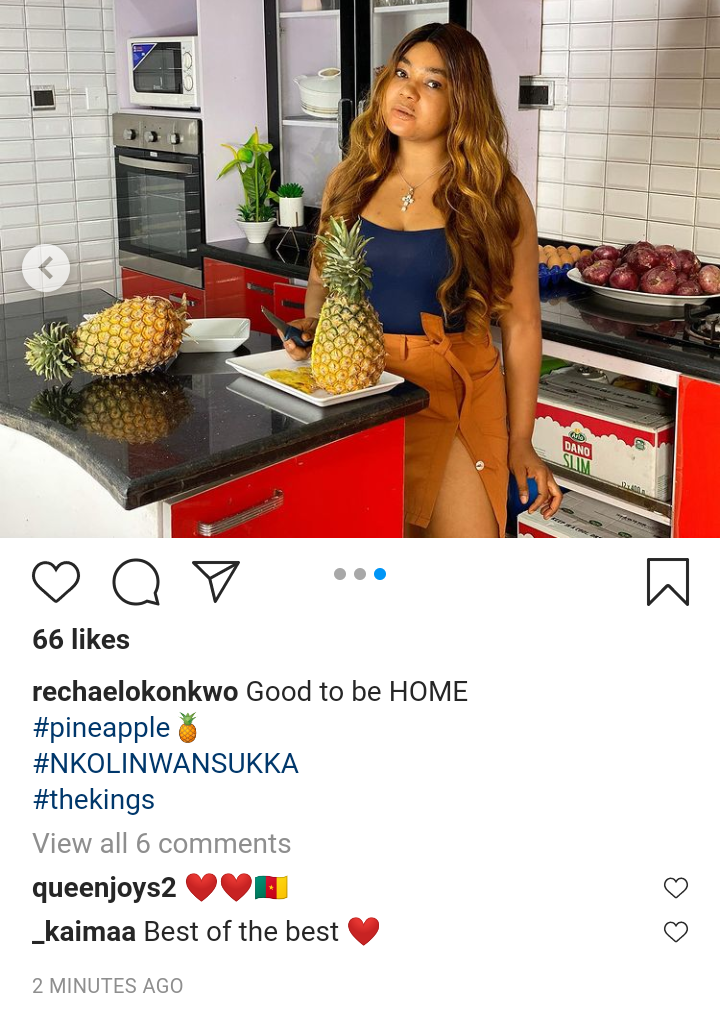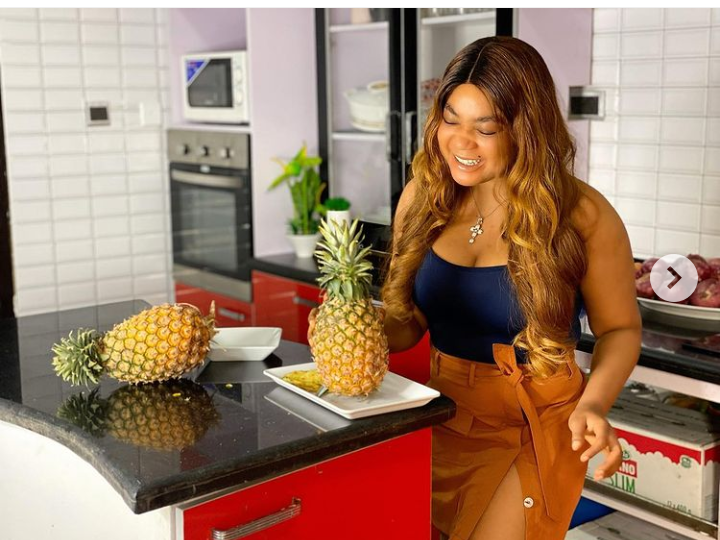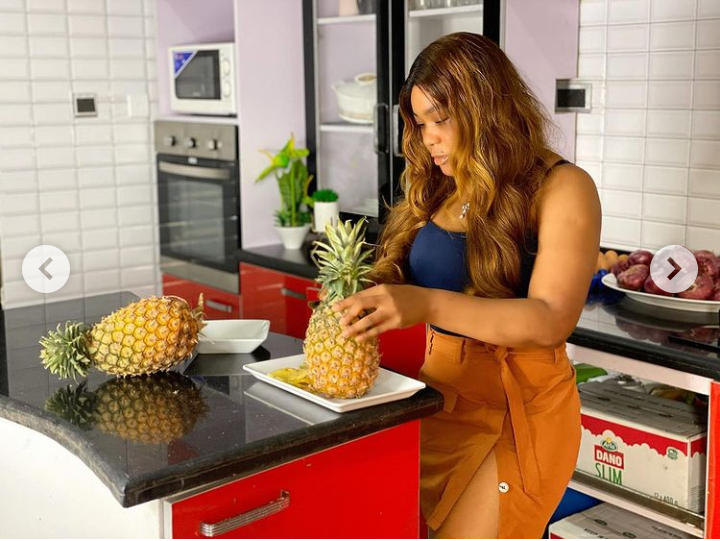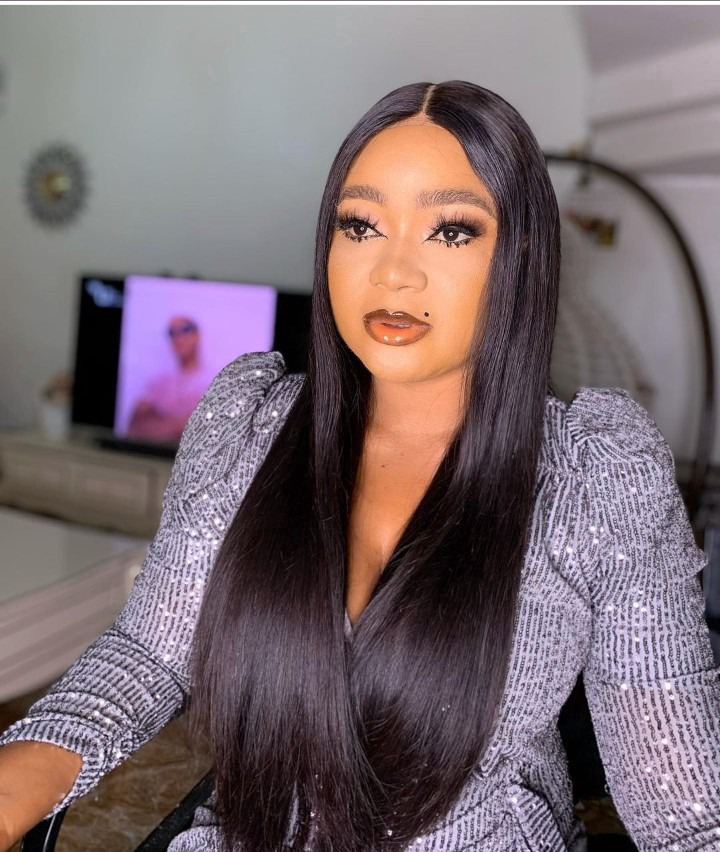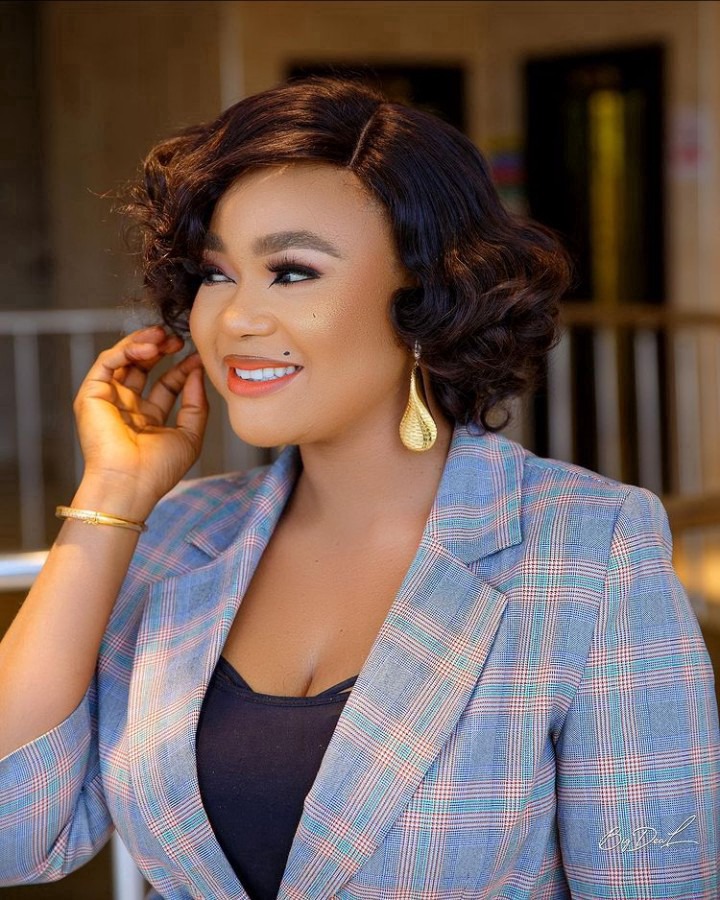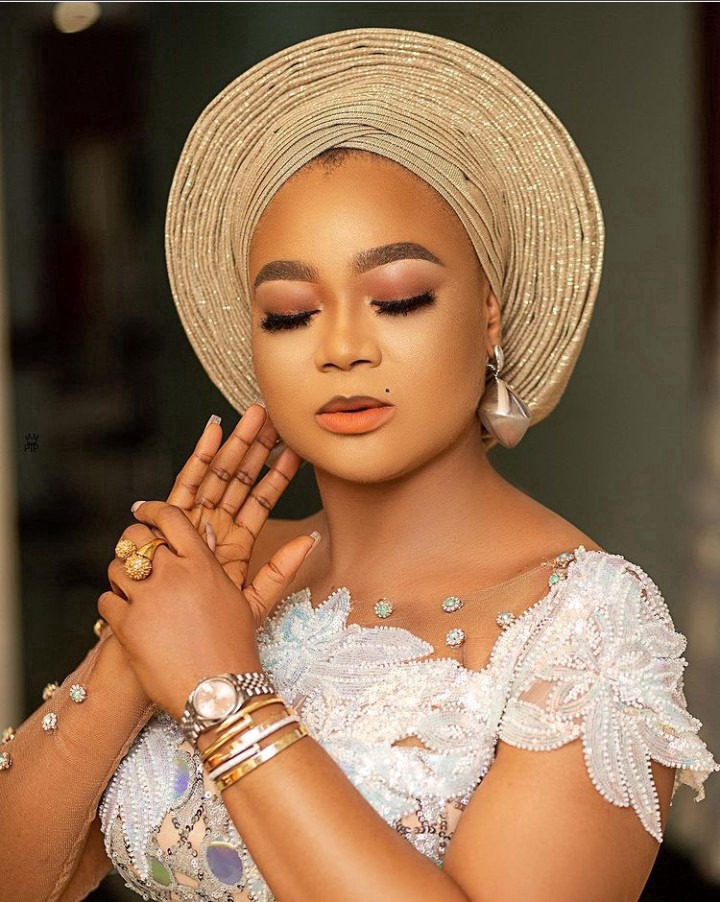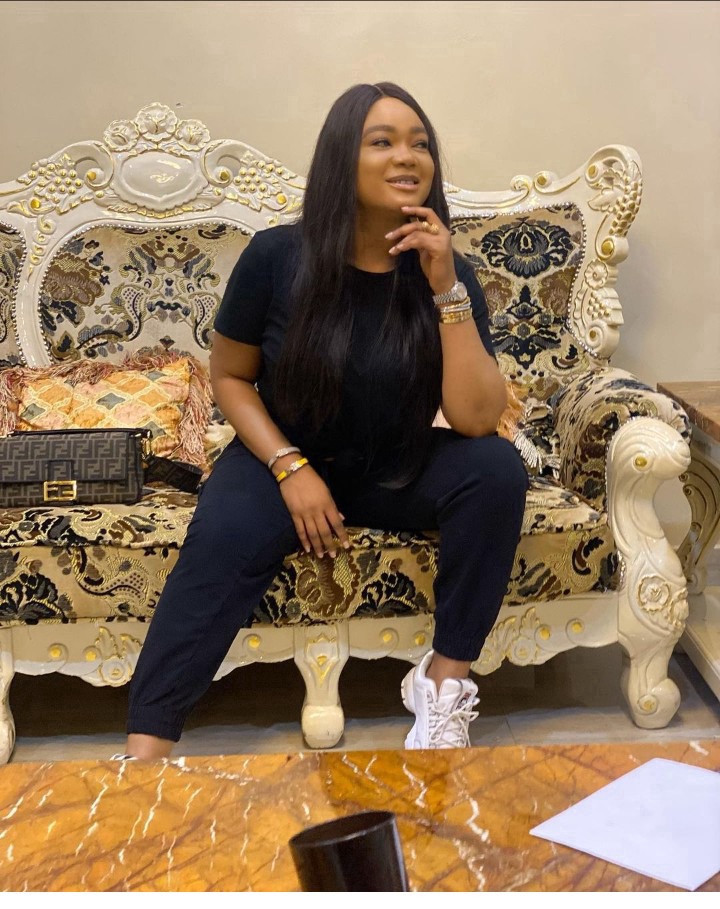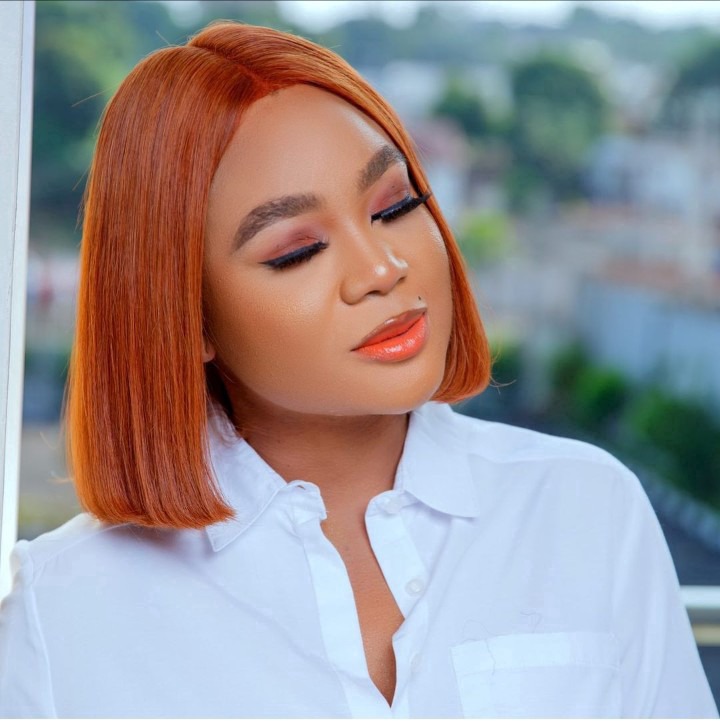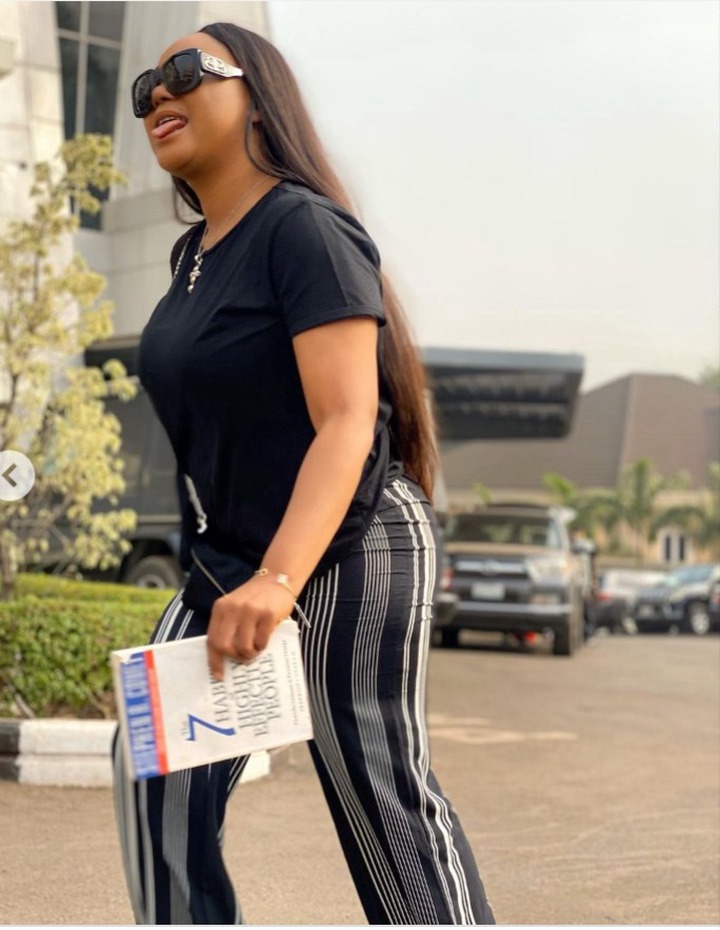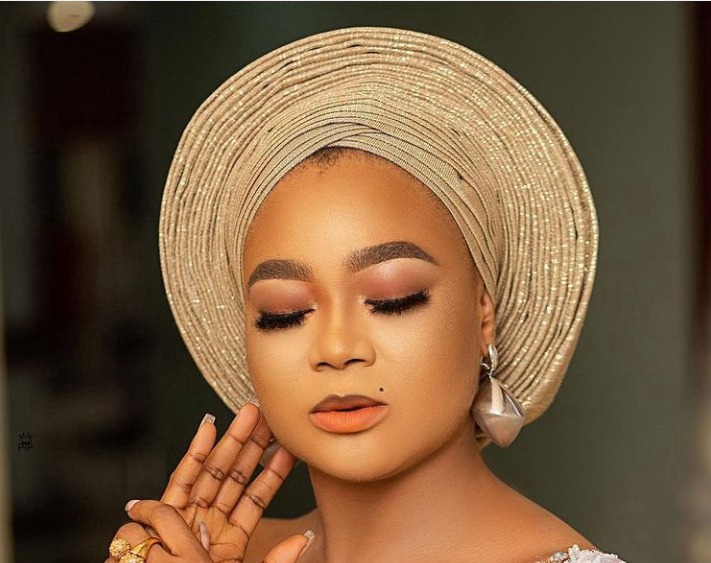 Photos credited to instagram
Content created and supplied by: Val4real (via Opera News )