#Cryptocurrency is currently trending on the internet after it was reported that the Central bank of Nigeria baned the users in Nigeria. Many people including politicians have reacted to the sudden news. Some seem to be in support while others don't like the ban on the crypto currency. A fulani man, Adamu Garba seems to be happy about the ban.
Adarma Garba responded to the ban by stating that the development would help ease fraudulent activities in the country.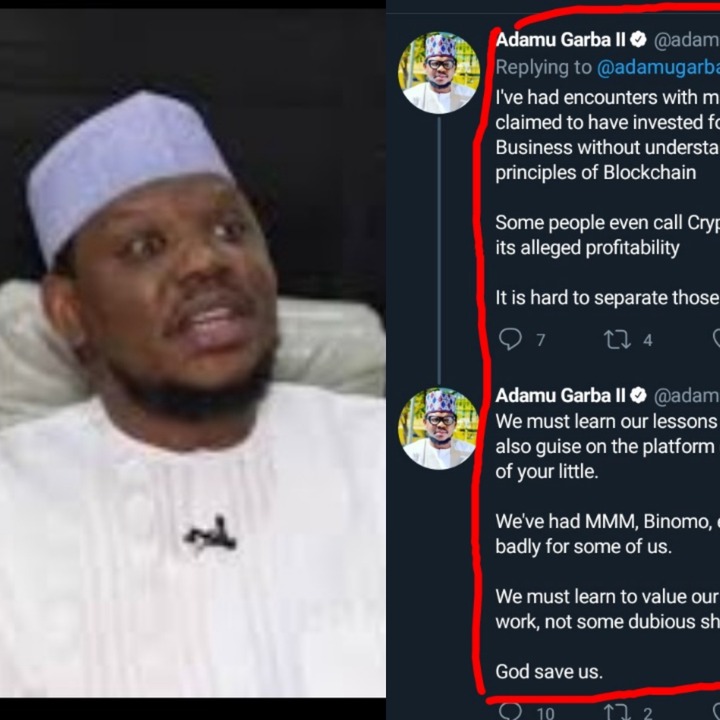 He made this known on his official page that the ban would be of benefit to the country. The Fulani man also stated that the greediness of some people has made trading cryptocurrency look like blood money.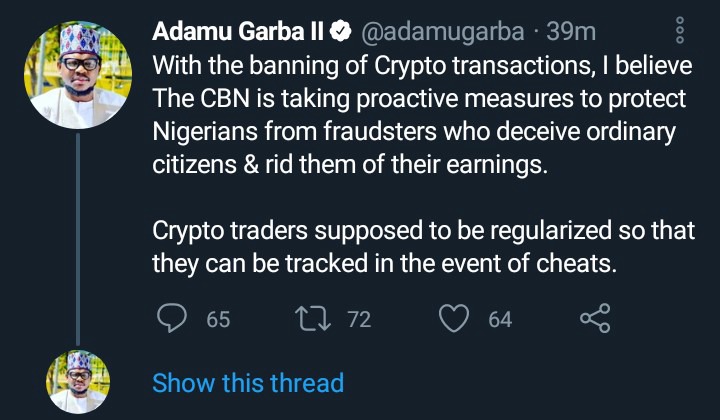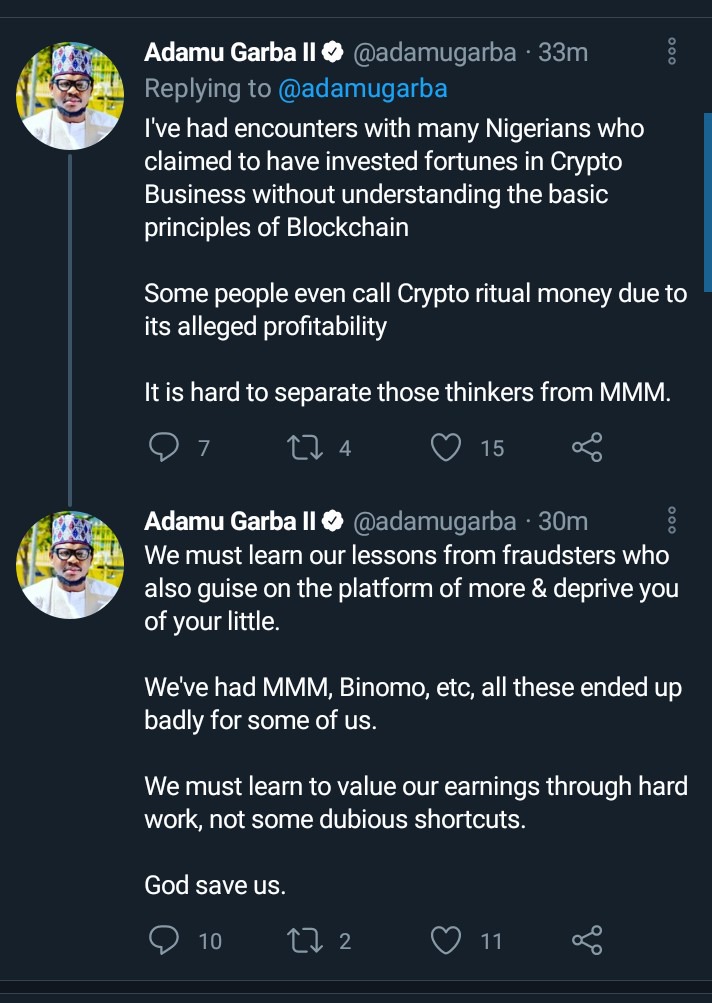 The tweet has gotten the other side of some Nigerians who finds the tweet provocative. Many people were blasting him in the comment section due to his support for the banning of the coins by the CBN.
See top reactions from people on Twitter.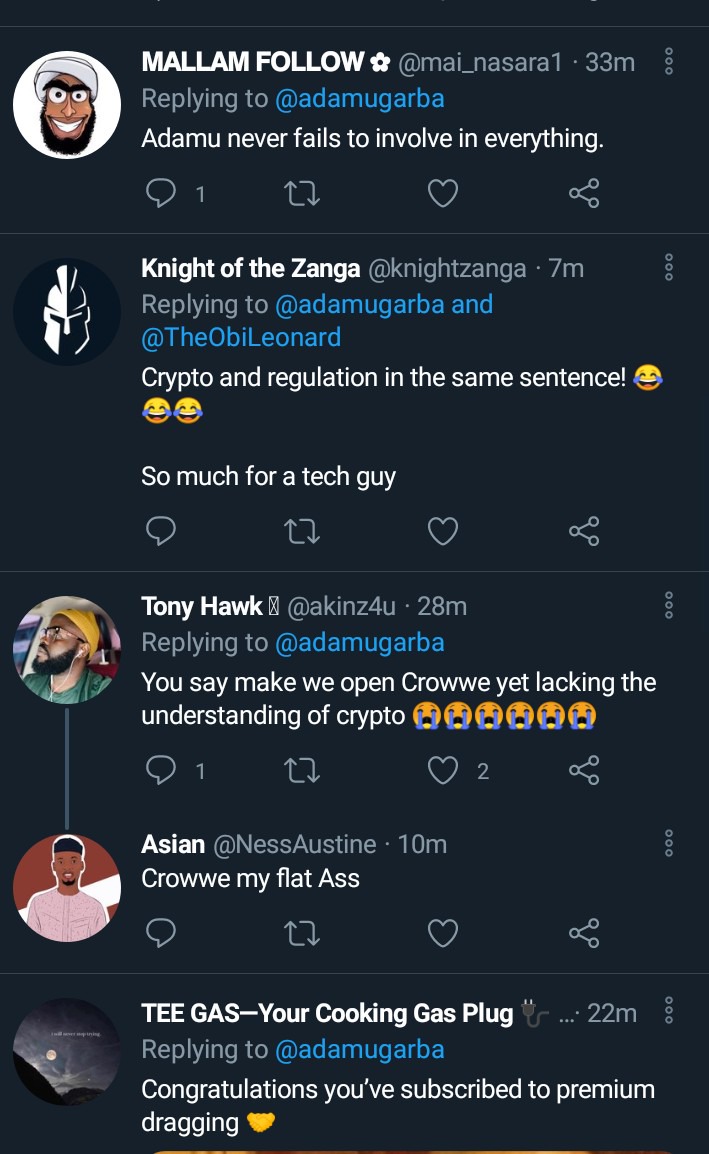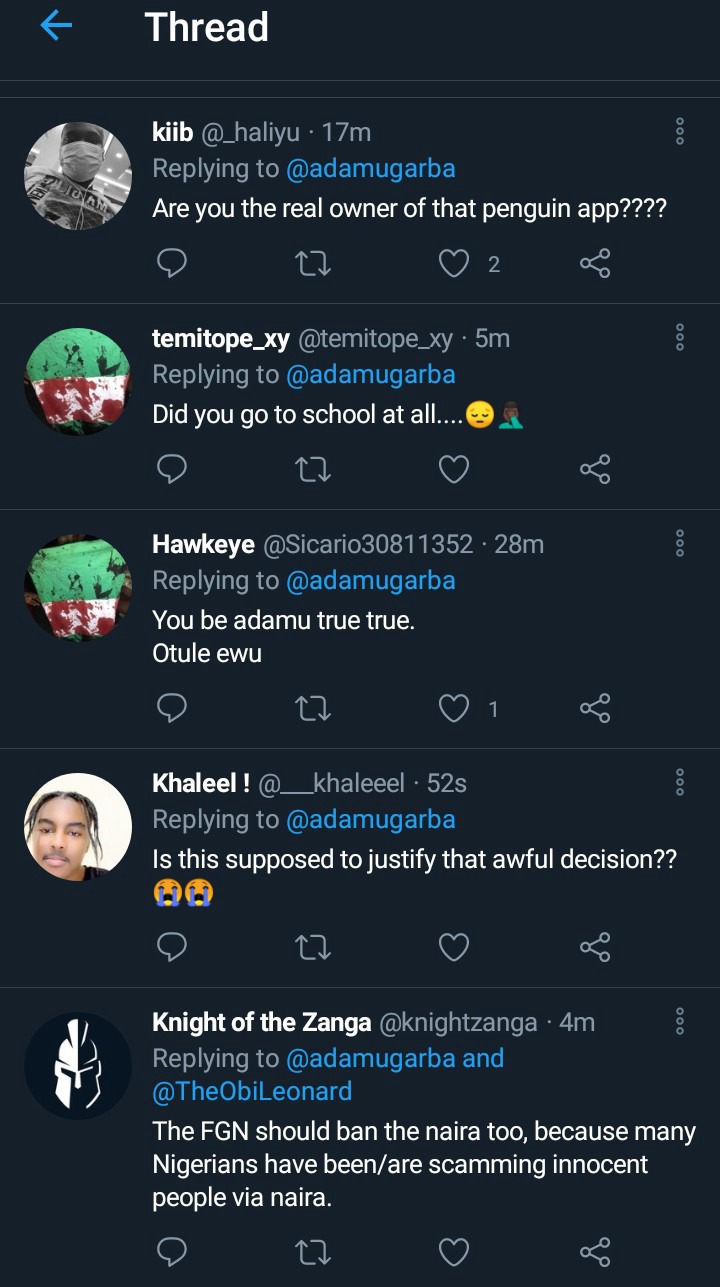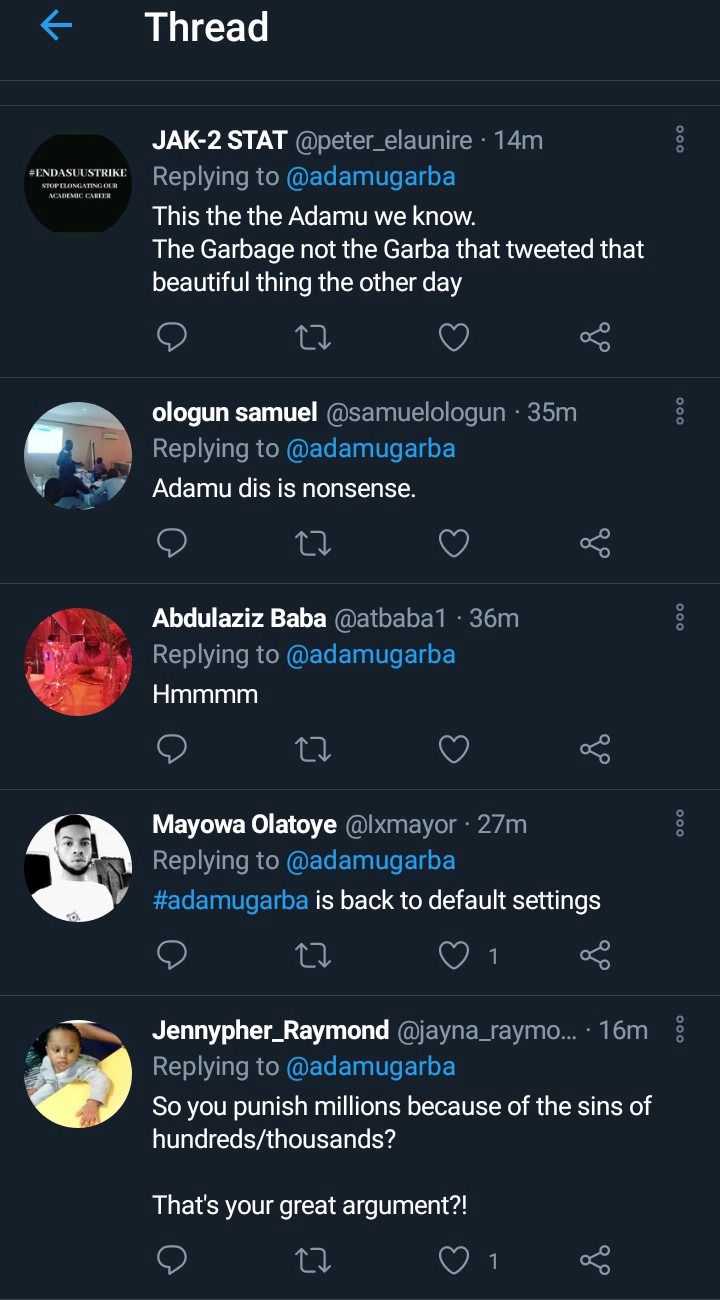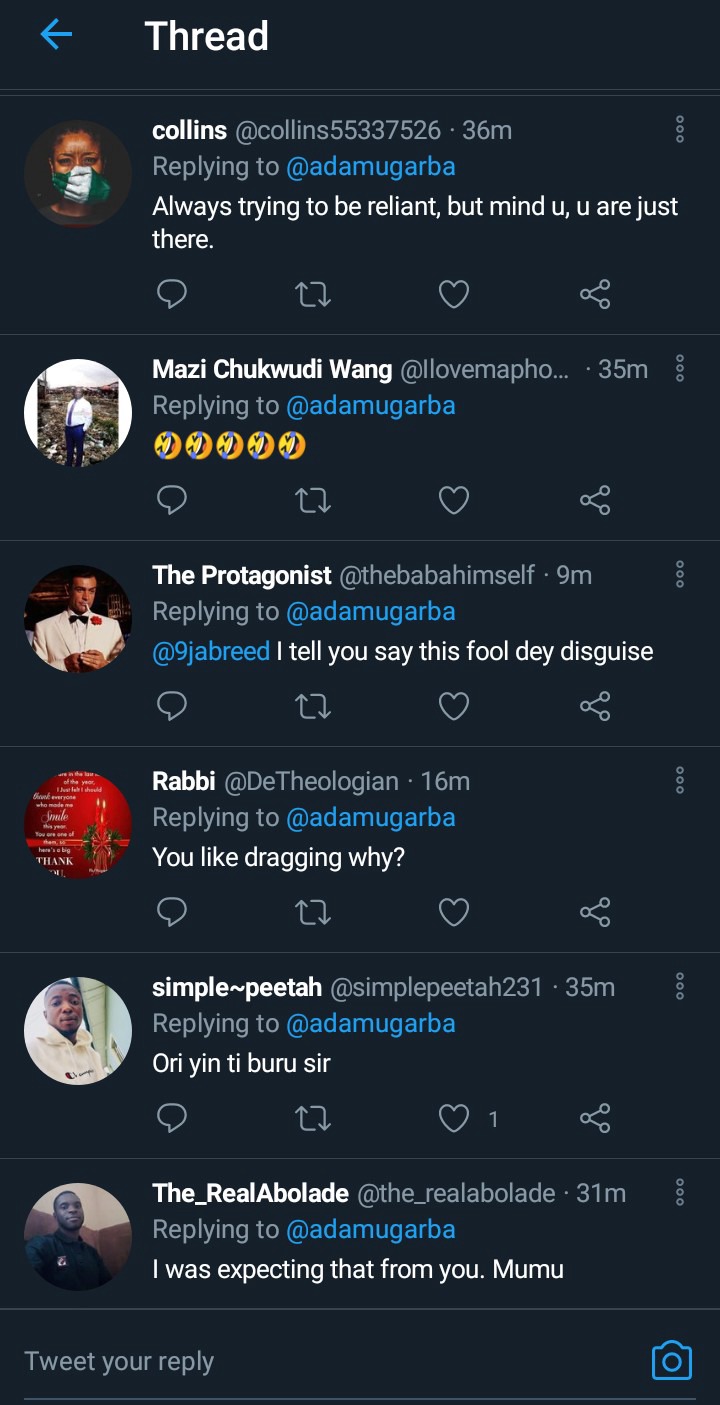 Content created and supplied by: Chigt.blogspot.com (via Opera News )