The ban on cryptocurrency in Nigeria by the Central Bank of Nigeria has sparked mixed reactions on social media.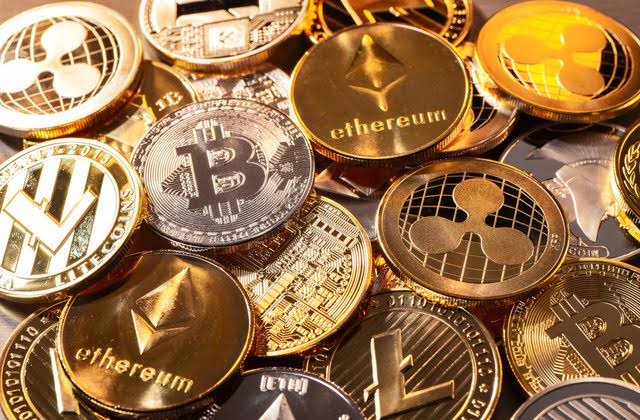 The circular which was released by CBN on the 5th of February 2021 revealed that CBN has ordered all financial accounts relating to cryptocurrency in Nigeria should be closed with immediate effect.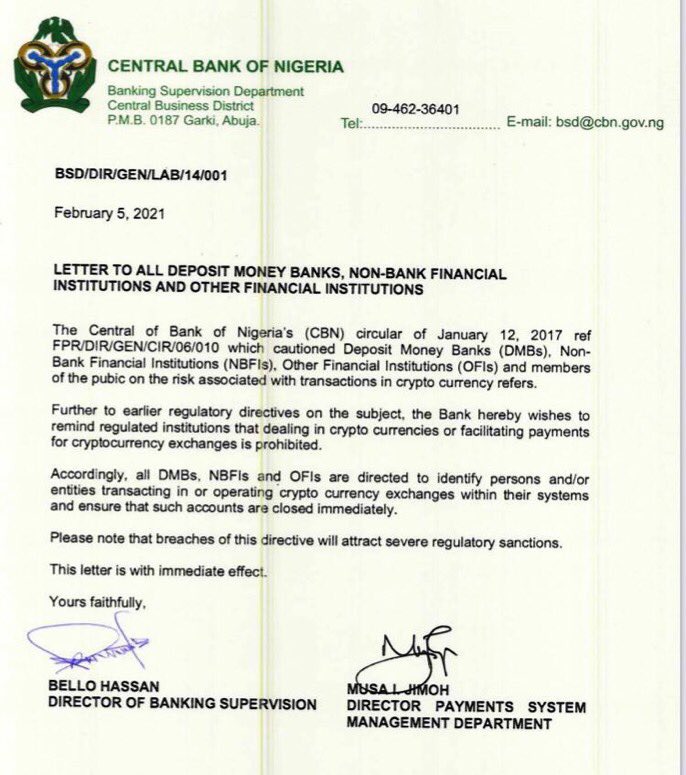 There's no argument in the fact that many Nigerians depend on cryptocurrency for their business and survival, many have taken it to Twitter to express their disappointment.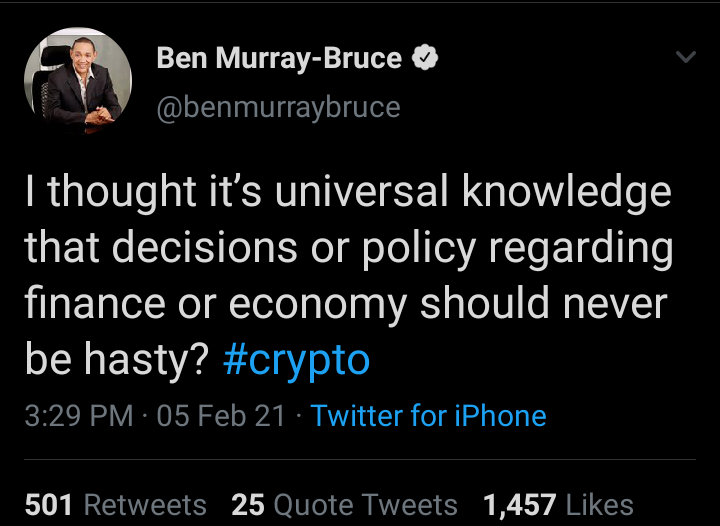 Ben Bruce warns CBN about hasty decisions as they Ban Cryptocurrency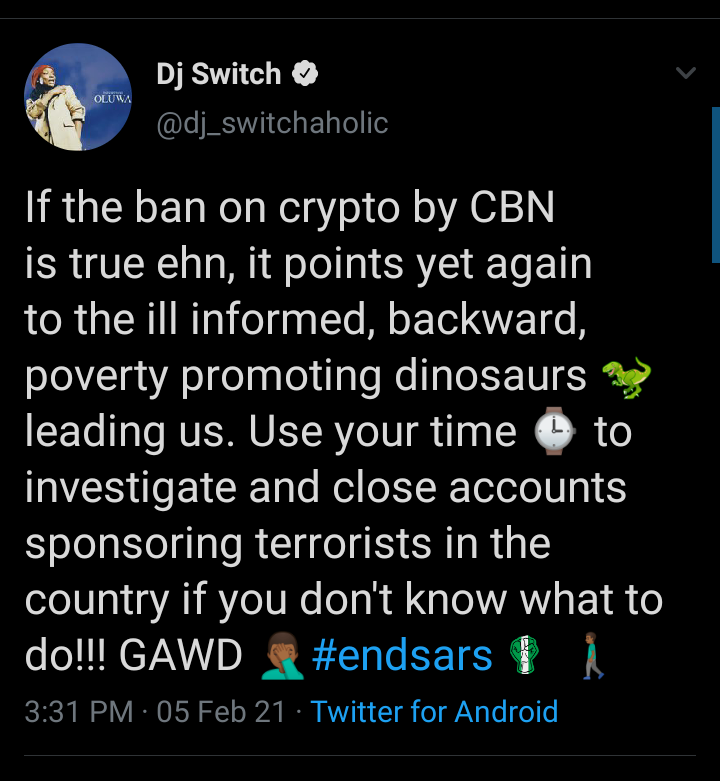 DJ Switch suggests they use their time to investigate accounts of those sponsoring terrorists in Nigeria.
A Twitter user said that her uncle bought Bitcoin worth 500 thousand naira last month and Ethereum worth 60 thousand naira yesterday.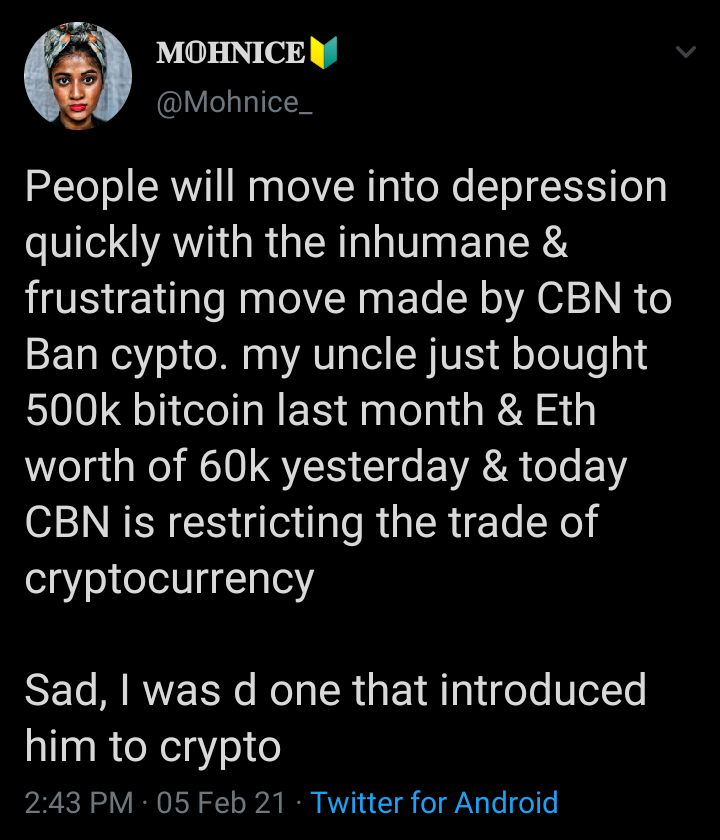 A Nigerian has also cried out saying that he's been surviving on cryptocurrency for the past two years. He said he uses it to pay his children's school fees, school projects and take care of other expenses.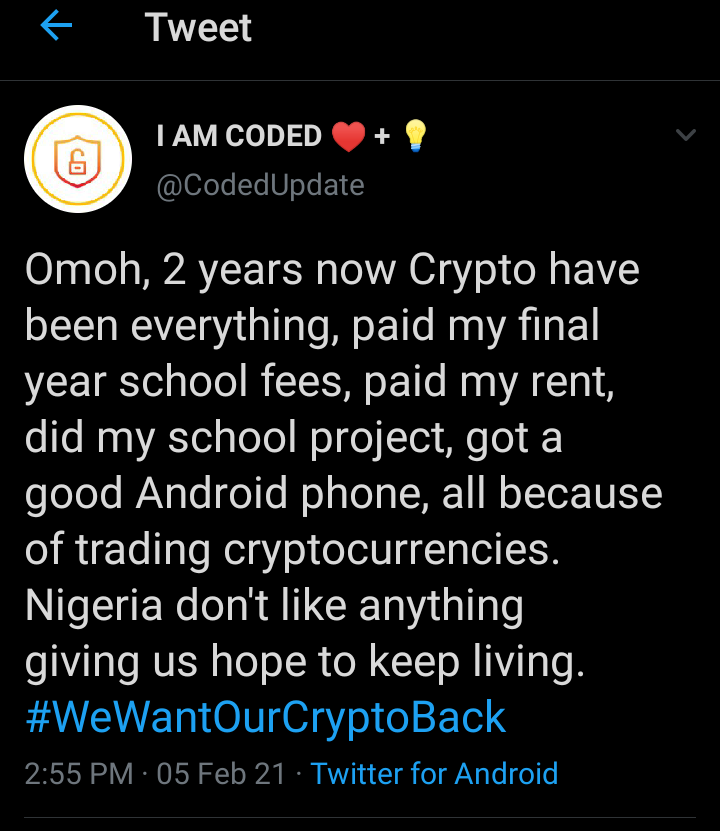 What do you think of this?
Content created and supplied by: Vicdeboss (via Opera News )