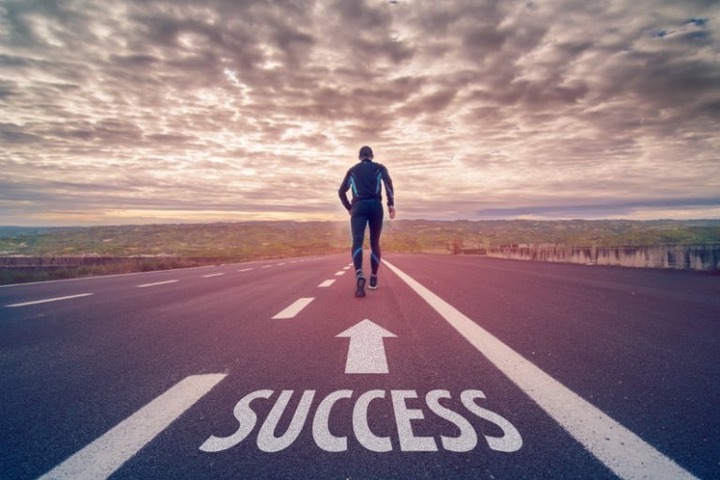 If opportunity and preparation come together, success will come! This claim has been around for decades. Success is never completely accidental (unless you win the lottery), but a conscious effort to prepare for every opportunity you encounter.
   The year 2020 is over. It has increased, but it has many disadvantages. So many people face unprecedented challenges in their lives. Due to the devaluation of the currency, especially due to the fall in oil prices, important lessons have been learned this year. Preparation is the key to success in business and in life.
   In other words, it's time to start planning for 2021!
   If you are still thinking about how to achieve financial growth or how to start a business successfully in 2021, you need to start with 10 important tasks so that your business can be a huge success and everyone can maintain it until the end of next year.
   1). View your business plan:
   What plan do you use? Are you improving? Did you do well on time? Is there a big mistake?
   Small, medium and large companies need to sit down and rethink their business plans.
   They should determine whether their efforts are unnecessary and what measures should be taken to improve their trading and sales strategies to support revenue growth.
   If you haven't even started a business yet, now is the time to create a business plan, organize your team, and design an overall strategy.
   Preparing in advance can get you on the right path to a successful business.
   2). Start gathering information on how to raise more funds:
   The life of any business lies in the resources available to run it. One of the most important resources that every business should or should have is financing!
   No matter how smart your idea is or how smart your team is, if you are not able to raise the funds needed to grow your business, you will never be able to really grow.
   For a successful business in 2021, it is important to first gather information on all available sources of funding. With this knowledge and action, you can now increase your chances of raising funds for your business.
   3). Make sure you have a product or service that you can sell:
   Start testing your products and services in a small market. Find out how people reacted to it.
   Does your product despise potential customers? Do they consider them irrelevant? Or does it provide something that everyone is looking for?
   Knowing the market demand for your product or service will help you plan a successful 2021 year right now.
   4). Focus on profitability as soon as possible:
   Given the significant negative impact of the economic crisis on several organizations, the recession is not the time to play for revenue. It's time to focus on profitability and ultimately stay profitable.
   Instead of describing a revenue strategy that does not focus on short-term profitability, it is better to consider how to develop a profitable business in just three months.
   By focusing on profitability, you can filter out business ideas that can be gamble and focus more on realizing business opportunities that are directly focused on positive growth.
   5). Start saving:
   Start setting aside a certain percentage of income for emergencies and sudden business opportunities that may arise.
   If the business you operate has generated significant revenues and then made profits, it is important that the amount allocated to the business for other purposes must be increased immediately. No one really knows what 2021 means, so you have to be prepared for anything.
   6). Train or retrain your team:
   No matter how smart your team is in 2020, by 2021 you want to have a smarter team. You want to know how to better serve customers, improve your products, better sell and improve the overall management of your business.
   If you do so, by 2021 you will get into a better position and significantly contribute to the growth of a successful business.
   7). Beware of dangerous costs:
   Uncontrolled expenses can disrupt your business. period!
   Now is the time to identify any expenses that can be avoided without jeopardizing your business.
   Is it extra stationery, unnecessary expenses, online advertising or more? No matter what you eat, your profit margin must be eliminated.
   If you identify costs you don't want and take steps to eliminate them, you'll be ready to make higher profits in 2121.
   8). Find sources of regular income from the following sources:
   You should now come up with a good source of income that could flow regularly into your business. Armed with this knowledge, you can plan to sporadically expand this resource in the first quarter of 2021 to better position your business for growth and ultimate success.
   9). Budget:
   There is no plan, no soldier will go into battle, which includes ensuring that he does not run out of ammunition before the enemy is completely destroyed. The same goes for business. You need to make sure that you never run out of money, because this reality is very worrying.
   Budget your business and stick to it!
   10). Get a business coach or mentor:
   What better way to promote your successful career development compared to getting consultants or business coaches with experience in your field? This way, you can make fewer mistakes and lay a clear path to success.
   Hiring a business coach or mentor can help you overcome the many circles that can cause your business to collapse.
   What do you think of these 10 things that will help you grow a successful business in 2021? Let me know by leaving a comment below.
Content created and supplied by: BusinessBoy (via Opera News )