There have been multimillion-dollar mansions sold in Los Angeles, California-USA, with bowling alleys, sequoia groves on the grounds, and even floors that were once owned by Napoleon Bonaparte, all of those dreamy mansions have one thing in common. They cost less than the most expensive mansion for sale in Bel Air, the 225 million dollar mansion called Casa Encantada.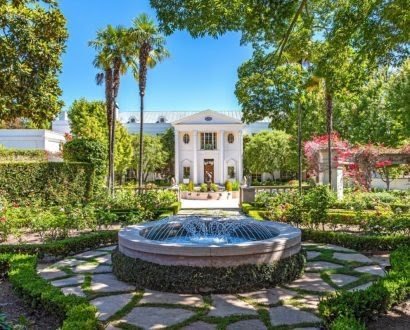 Today, we're going to look at Casa Encantada, an estate so massive, so opulent and so decked out that no mansion in the city of Angels can even compare. We'll discuss how that price has been determined, the history of the estate, and talk about all the details of the luxurious design.
Casa Encantada has made headlines for being the most expensive mansion on the market. But this isn't the first time it's held that distinction. The estate has been a staple in the luxury market since way back in the golden age of Hollywood. Just picture it since 1934. There's a rich widow named Hilda Webber who had money to burn, and looking back now, did she burn it?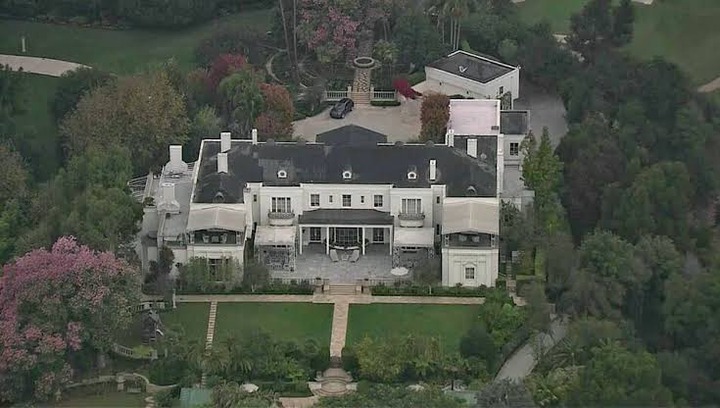 She purchased an eight and a half-acre property with gorgeous views in Bel Air, surrounded on either side by the Bel-Air Country Club for only 100, 000 dollars, which would be the equivalent of $1,900,000 today. Truly, there' no better way to show wealth than building a mansion in the center of a country club. Over the next several years, Weber hired dozens of workers and renowned architect James Dolan to build the estate of her wildest dreams by 1938.
The house was complete and it had cost Weber her entire net worth to build a whopping two million dollars, which is equivalent to 36 million dollars today. And while that amount of money would be shocking in any decade, it's important to remember that this was during the Great Depression. So while there were women in fields just a two-hour drive away looking like this, whoever was living in a house that looks like this, truly the estate was perhaps the most ostentatious mansion in California.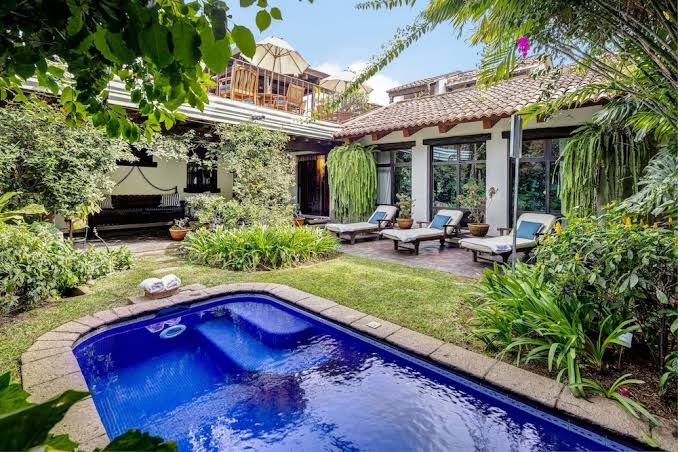 And if you don't believe me, well, that's OK, because Louis B. Mayor, the founder of MGM Studios, said about the house that "if I had not gone inside myself, I would not have believed such a residence existed in the world". So what was so shocking about the estate? How fancy would it have to be to blow the king of Hollywood away? The main house of the estate is about 40,000 square feet spread out over 60 different rooms. The furniture inside was all custom created by T. H. John Gibbings, a prominent architect and furniture maker.
But it wasn't just the inside of the home that was incredible. At the time of ownership, the eight- and- a- half-acre grounds included both tennis courts and badminton courts, which each had galleries for spectators. There was also a swimming pool and several gardens, and there was a tunnel that connected the grounds to the country club.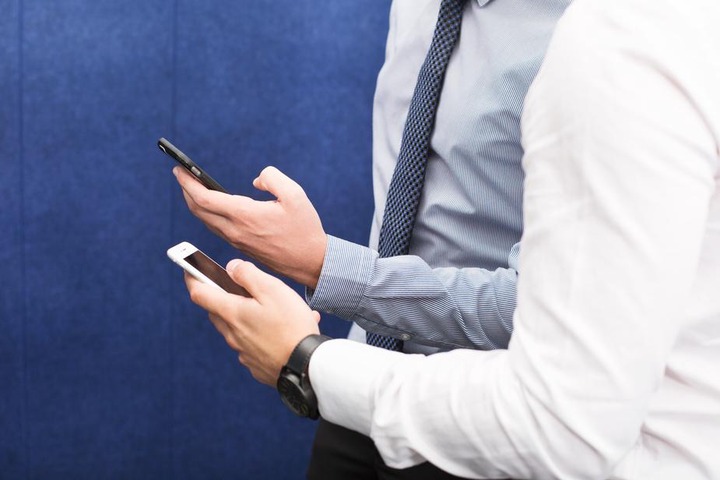 And though there is no word if the tunnel still stands today, unfortunately, Weber's reckless spending creating the estate got her into trouble after her death. The estate was purchased in 1950 by Conrad Hilton for what would be equal to $2,300,000 today after Hilton's death, the home was purchased by billionaire businessman David Murdoch for $12,400,000, which set a record at the time.
Gary Winnick, the last owner of the home, then purchased it in the year 2000 for $94,000,000, after which he spent two years and millions of dollars into restoring the estate to museum-quality, which it is to this day. After passing through so many hands, the estate has changed and the listing agents and previous owners have been incredibly hushing about the interior of the home. You know, Mr. Luxury has managed to get some intel on what exactly is going on inside this historic record-breaking estate.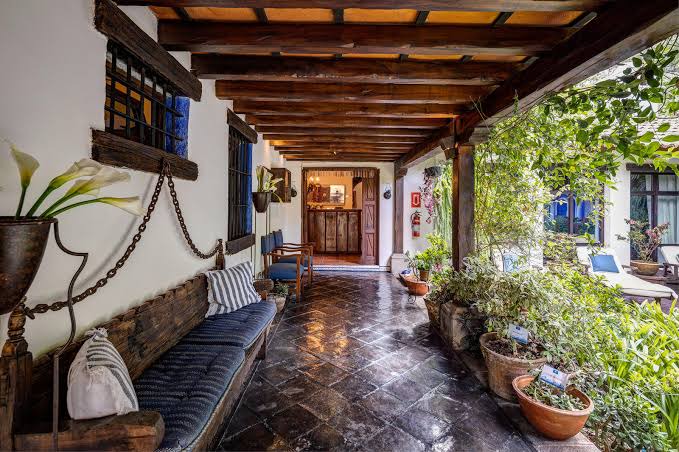 Firstly, let's talk about the grounds because honestly, they rival the grounds of any museum or professional garden I've seen. The estate is still surrounded by the country club, giving the utmost privacy in a city where privacy is hard to come by. 
Trust me when I say to enter the estate, you must pass through an impressive iron gate situated on carved stone pillars. The grounds are immaculately landscaped, with dozens of different styles to be found over the nearly nine-acre property by the lighted tennis and basketball courts.
You will find massively tall palm trees that give that California feels that many chases after to the side. You will find an impressive Rose Garden with benches and statues which tie into the neoclassical style of the home, there's also an Italianate fountain in the center of the garden. There's yet another garden with a coupon because if you can afford this estate, you can certainly afford some expensive fish. There's also a stunning pool with views of the city, which is surrounded by possibly the most impressive pool house of all time.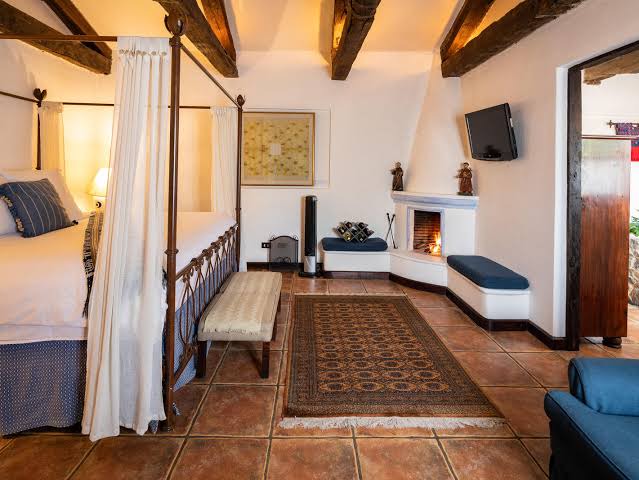 One may have witnessed many pool houses at the Bel Air Estates, ones with bars, ones with spas, or even ones with a solid gold toilet, but no one quite like the pool house of Casa Encantada. This pool house is larger than the average house. It has a large bar and lounge area that looks out over the pool and a rose garden. And on top of that, there's a screening room.
Yes, imagine going for a dip in the pool and Jacuzzi, then unwinding with a drink in your movie theater. That sounds pretty. All right, if you ask me, but that isn't the only additional building on the estate. Back when Webber owned the house, it said that she had up to 42 full-time employees from housekeepers to grounds people. If you're going to have a home like this, you need some help running it, which is why the estate includes not one but two large quarters for employees.
There's also a two-story guest quarter. If you feel like 60 rooms in the main house isn't quite enough to give visitors the privacy they desire. And if you want to stroll through the gardens but don't want to experience Eliz famous June gloom or August heat waves, well, you can step into the large greenhouse, which provides a wonderful place for exotic plants and fine fruits and vegetables, which your workers can take care of. 
Of course, if you have less of a green thumb and more of a well, shall we say metal mind, then don't fret. There's a two-story garage with plenty of room for luxury cars. Then, of course, there's the main home.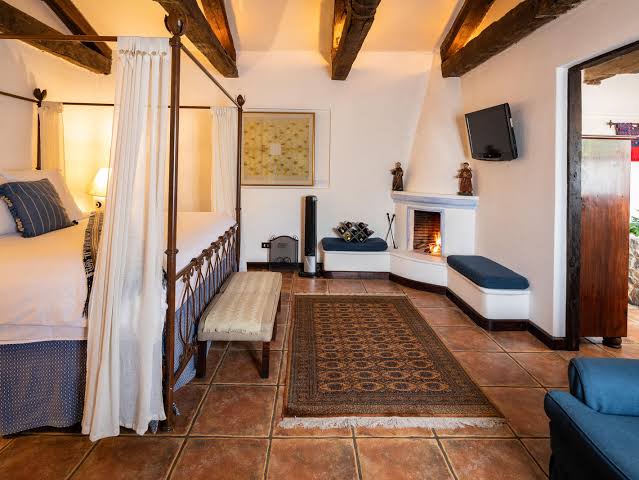 As I've mentioned, there are 60 rooms total in the house, 20 of which are bathrooms and seven of which are bedrooms. That means there are 33 more rooms to relax, eat, play and entertain. And that upon entering the home, you'll find yourself in the Grand Reception Hall. The Grand Reception Hall has an impressive 18-foot tall ceiling, which gives visitors a taste of the grandeur that can be found on the estate. The first floor of the home features the kitchen, dining room, living room, and family room, as well as a bar and a separate card room. Just imagine the kind of bets made in that room. 
There is also a breathtaking library that is paneled with walnuts, and it looks as though it belongs in a Jane Austen novel. The windows look out onto the Rose Garden and the French doors open out onto the beautiful grounds. There are a marble fireplace and a portrait of George Washington, which has been over the mantel for several years. Even from the more simple rooms on the property, there are million-dollar views, and that's by design.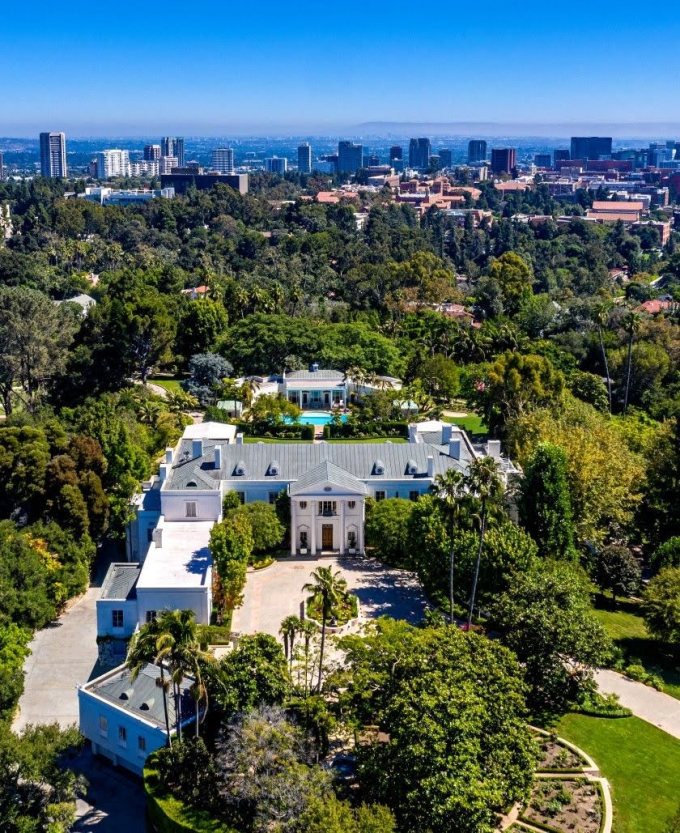 The house was shaped like an H, so every room would have a view of something. For some rooms, it's a view of the Pacific Ocean. For others, it's a view of this stunning city skyline, and for many, it's a view of the Rose Gardens and pool. Upstairs there are all the bedrooms and bathrooms which surely hold the same level of luxury found on the first floor. So there you have it, Casa Encantada, the most expensive home on the market in Bel Air. What do you think?
Is it worth the price if you bought this historic estate, what kind of party would you throw? I know mine would rival that of a Great Gatsby party, that's for sure. Go ahead and let me know your thoughts in the comments below and remember to click the follow button.
Content created and supplied by: FamousWriter (via Opera News )