Change they say is the most constant thing in life and whether we like it or not, there must be need for change in one way or the other as we journey through life. Change comes to readjust the way we do things and the right response to change can help bring about a lot of improvement.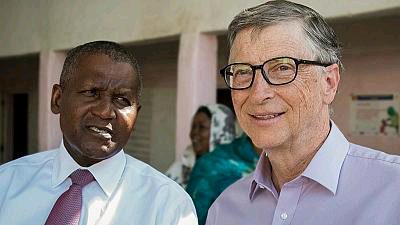 Successful people understand this and they work out ways to handle and adapt to change instead of trying to fight change like the average people do.
Here are five ways successful people handle change: 
1]: They Anticipate Change
Successful people understand that change is inevitable and it will surely come at one point or the other. So they do not resist change or allow change meet them unprepared, rather they anticipate possible changes in their office, jobs or businesses and position themselves to take advantage of such changes in the positive way. 
2]: They Accept Change
Unlike average people, successful people do not fight change when it comes, rather they embrace positive change and go with the flow. Having anticipated change and prepared for change, they know that the next thing is to accept change and adapt to it in the most positive and productive way.
3]: They See The Good In Every Change
Every change has its positive side, successful people see the good side of every change and see how they can maximize it to their advantage.
4]: They Avoid Stress
Every change also comes with its down side. Successful people identify the downaside of change and tactically avoid stress that will bring negativity and unproductivity.
5]: They seek Help
Nobody is an island of knowledge and nobody knows it all. Successful people understand this fact therefore, they seek help where necessary and in areas where they feel inadequate. They leverage on other people's ideas, strenght and even resources to navigate change.
Content created and supplied by: BlazingNews (via Opera News )