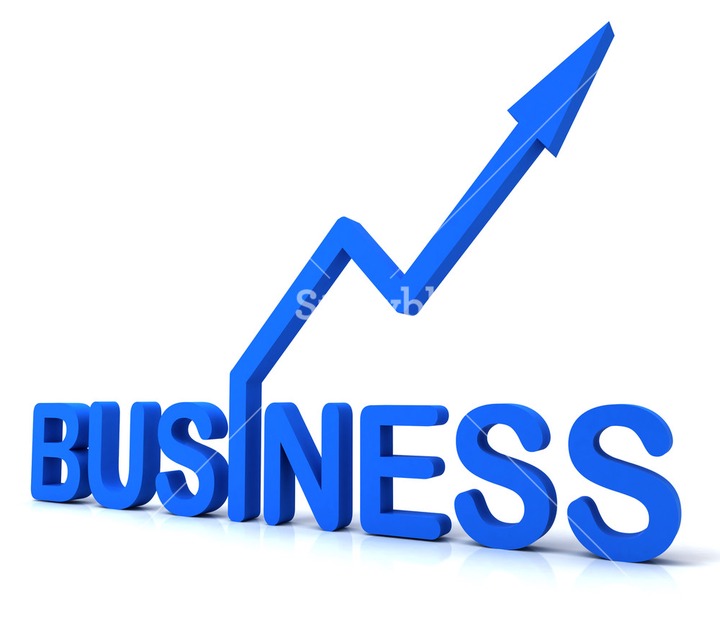 Digital media has created a low barrier to entry for you to solve problems using technology and make money. In the past television, radio, magazine and newspaper were the medium for advertising, but that is changing rapidly.
 The world is changing so fast that with your smartphone you can open a bank account, transfer money through e-banking, buy and sell on e-commerce platforms online.
 Sales are shrinking digitally to the size of your mobile phone, and to grow your business with digital marketing has become fashionable because you can advertise your products and services cheaply through social media instead of traditional media.
 In this article we will look at the steps to expand your business in digital marketing by defining digital media and digital marketing, we will learn how digital marketing affects your business, we will look at digital marketing ideas that you can use to expand your business and how to start using them. Effectively.
 At the end of this article, you can use some digital marketing methods to expand your business, satisfy your customers, give your business more visibility and help you make more sales.
 What is digital media?
 Digital media sells products or services that use electronic technology on the Internet, radio, satellite TV and in Israel, digital billboards, etc. The key word here is sales by electronic means.
 What is digital marketing?
 Digital marketing sells products or services primarily online through electronic technology, using rich media tools like mobile devices, social media, websites and blogs.
 Electronic billboards displaying advertisements by digital means are also eligible as digital marketing.
 Why do you need digital marketing for your business?
 Taking urgent steps to develop your digital marketing business will be faster, if you know why you are using it to sell online.
 Here are some reasons.
 It allows you to reach out to your existing customers and make that personal connection with them.
 This reduces the cost of your production and makes the business more profitable.
 As more people use the Internet and their mobile phones every day, you have the opportunity to attract customers locally and internationally.
 It helps you develop your reputation as a brand that customers can trust.
 People will buy from you after checking your image and achievements online.
 Fast selling, for example, you can sell an ebook with only the initial production cost.
 The sale transfer can be with the click of a mouse or the send key of your phone.
 Tracking your marketing campaigns is not only cheap but easy to do as opposed to the traditional media advertisement.
 How do you get started with digital marketing?
 Applying anything new is difficult, but if you do it right, you can succeed. Digital marketing includes the use of video, email, blog, website, social networking sites, refocusing, sponsorship, branded apps, etc. to sell to readers online.
 We therefore encourage you to take the following steps to expand your business in digital marketing.
 1) Build a website and add a blog to it
 Since you already have a business website, just add a blog to reach your prospects easily.
 Whenever you post articles or content on your site, Really Simple Syndication (RSS) will automatically send it to readers in your email list who subscribe to it.
 You can do the following to contact more readers on your site and blog.
 Make your site and blog user-friendly on all mobile devices.
 Make your look and feel arranged with beautiful themes and easy to navigate pages.
 Post helpful content regularly.
 Add social media buttons to share your content.
 Ensure that customers can reach you easily via email, your site and blog.
 Have a good call to action on your site and blog.
 Ask readers to buy from you.
 Make sure merchants who charge you, do so immediately.
 2) Target a piece of market
 Presumably you have an email list. Next, start a meticulous marketing campaign to give subscribers interesting and specific content to get them ready to buy, before you actually ask them to buy.
 You can send good articles, emails and free videos that solve an urgent problem with a hint of better content that will come in the future at a low cost.
 Email marketing and track user activity to find out what content has affected them so you know how to get sales.
 You can sponsor the advertising or review of your product, and target fresh visitors to get many more buyers for your products and services.
 3) Position yourself as an expert
 Win the respect of your readers by presenting quality content. Let your expertise appear in the articles, videos and podcasts you create on your site. Solve readers' problems by watching their pains and creating content that heals those wounds.
 To expand your popularity, select top websites in the market segment you are writing about and writing for. Post a guest for quality sites and add links to your site in these articles and you must reap traffic from them.
 4) Search Engine Optimization
 Optimize your site and make it easy for users to find it. Have professionals design the site and make sure articles reflect the theme of the site, meet the requirements of the search engines and prove your ability to solve visitors' problems.
 Always write your articles for human beings. If you satisfy the readers, the engines will be satisfied too. Enter at least eight keywords scattered throughout the article. Start with the title, the review and insert some of the subtitles and scatter others within the article, and at your conclusion.
 Put your keywords in the listing seamlessly so you don't turn off your human readers.
 5) Become visible in your social media accounts
 Let your social media accounts be active. For example, be consistent each week with your Facebook posts.
 Engage your readers. Get them to ask questions and write to you and then answer them. Make your posts easy to share with appropriate buttons for any social media account (i.e. Facebook, Google+, LinkedIn and Instagram).
 6) Redirect display ads
 Pay for re-targeting advertisement. This will keep your brand in the eyes of your site visitors who are not yet buying from you.
 This is how refocusing works. For example, suppose you have visited an e-commerce site and clicked on a shoe advertisement, the next time you use the internet you will see a view of that shoe advertisement from the e-commerce site.
 This technology is targeted at your computer through cookies and not you as an individual. He will often find your activities online and offer free shipping and discounts on the product until you buy. This is another cool step to expand your business through digital marketing.
 7) Adwords
 Pay for Google AdWords and create ads that target a small portion of the market you know, and write about it regularly. You can choose pay-per-click and pay-per-click ads only when a customer clicks on them.
 8) Online advertising
 People who sell online advertise for three reasons, such as engaging visitors, generating leads and creating brand awareness.
 Since you are interested in advertising to expand your digital marketing business, it would be good for you to be familiar with ad pricing methods. They are as follows:
 CPM - Cost per CPM. This advertisement is intended to achieve a mass reach of your products and services.
 Price to purchase - cost to purchase. You agree with the publisher to pay a certain amount for the number of sales you will go through.
 CPC - CPC. You agree to pay only when someone clicks on your advertisement.
 Let me point out that one of the steps to expand your business through digital marketing is by online advertising. You can advertise your product or services through Instagram, digital newspapers, CNN, magazines and Internet TV.
 For example, you could use a fifteen-second video on Instagram to appeal to your customers to buy from you. An advantage of using video for advertising is that it is easy to measure its effects on the target audience.
 Create YouTube videos that teach and entertain your followers, and embed links that direct users to your site to get new visitors who are willing to buy from you in the future.
 9) Social media marketing
 There are two ways you can advertise through social media. First is a presence in a brand account on a social media site, i.e. having a page for your business for example on Facebook.
 The second is by paid advertising on the social media account, i.e. payment for advertising on social media sites like Instagram, LinkedIn or Facebook.
 Tracking the success of your marketing campaign in social media marketing is easy. You can track the following: fans, followers, pins, likes and click rates, engagement rates, cost per show and engagement cost.
 Creating compelling advertising through the social media network is easy and inexpensive to do, but it is a rewarding way to expand your business through digital marketing.
 You can make a budget of less than US $ 10 and use it to target a specific group of buyers.
 For example, on Facebook you can target teens in the range of twenty to twenty-five years, depending on what you sell. You can also focus on people living in a particular part of the country, men or females or by career or business etc.
 10) Open an application that solves the problem of visitors
 Developing branded apps for downloading consumers is quite popular. Examples of these applications include a bank, medical and telephone provider app within your phone. These applications keep you in constant touch with the businesses they own on a daily basis.
 You too can develop an application that solves the problem of your visitors and serve the exact market you know at a very cheap price.
 If app development is an issue, get freelancers at Upwork, Freelancer and Fiverr.com who will do the work for you on a budget of between $ 5 and $ 10.
 Launch it and allow people to use the app for free, and sell your product or services through background advertising.
 Summary
 You now have many steps to grow your business through digital marketing. It is up to you to decide how creative and tall you can climb.
 If your goal is to grow your business is to make a profit among other reasons, just make sure your sales strategies generate customers who are willing to buy from you despite your small advertising budget.
Content created and supplied by: BusinessBoy (via Opera News )
Opera News is a free to use platform and the views and opinions expressed herein are solely those of the author and do not represent, reflect or express the views of Opera News. Any/all written content and images displayed are provided by the blogger/author, appear herein as submitted by the blogger/author and are unedited by Opera News. Opera News does not consent to nor does it condone the posting of any content that violates the rights (including the copyrights) of any third party, nor content that may malign, inter alia, any religion, ethnic group, organization, gender, company, or individual. Opera News furthermore does not condone the use of our platform for the purposes encouraging/endorsing hate speech, violation of human rights and/or utterances of a defamatory nature. If the content contained herein violates any of your rights, including those of copyright, and/or violates any the above mentioned factors, you are requested to immediately notify us using via the following email address operanews-external(at)opera.com and/or report the article using the available reporting functionality built into our Platform See More